We may be in the full swing of Summer but it's never too early to start prepping for your Fall wardrobe! With so many trends popping up at the blink of an eye, I've found the 5 strongest Fall Fashion Trends that you can start playing with NOW! Weather they are already in your archives or treasures yet to be found! These looks are so hot you'll need to crank up your A.C., get cozy and take a peek at what we think you need to put in your shopping cart for Fall.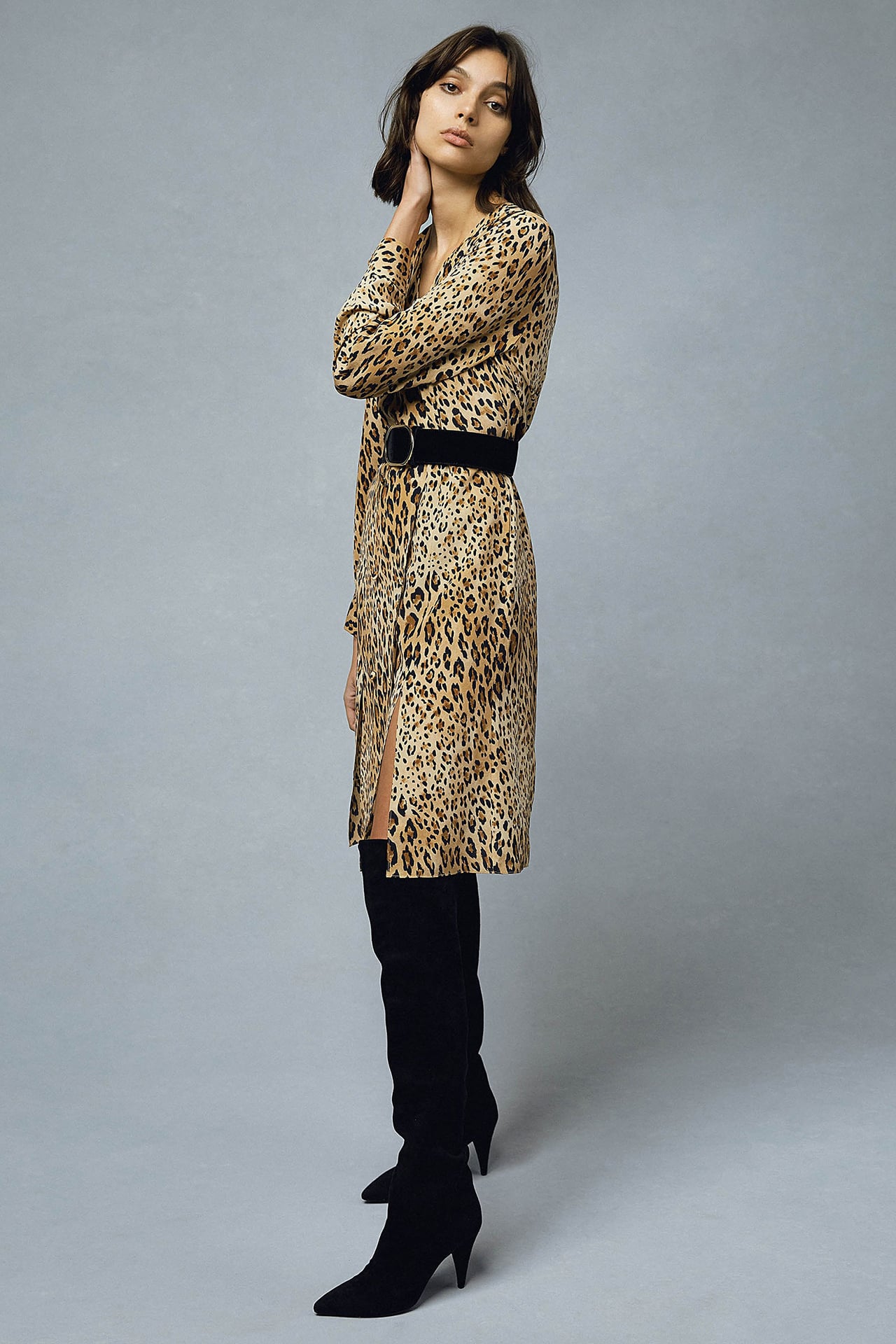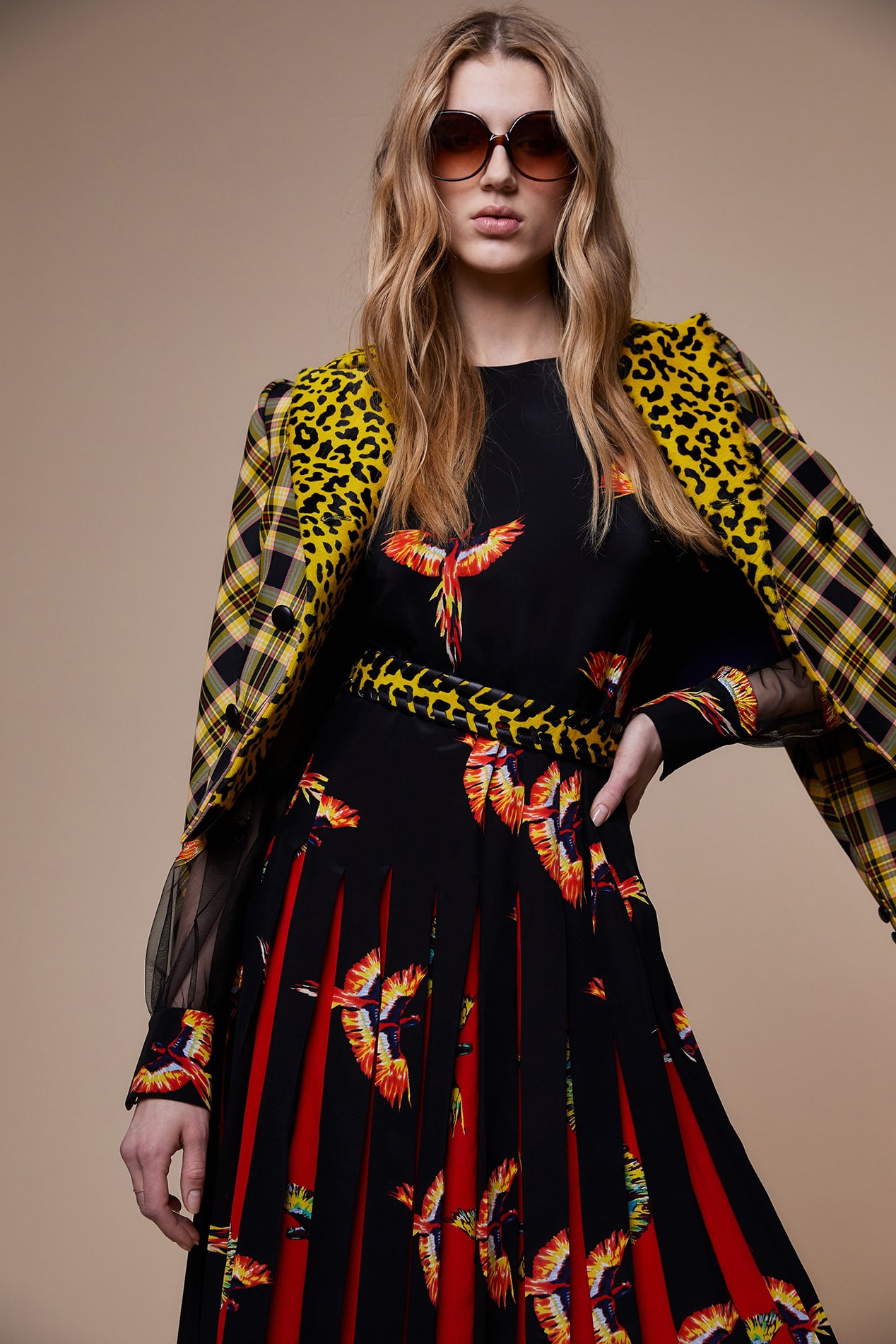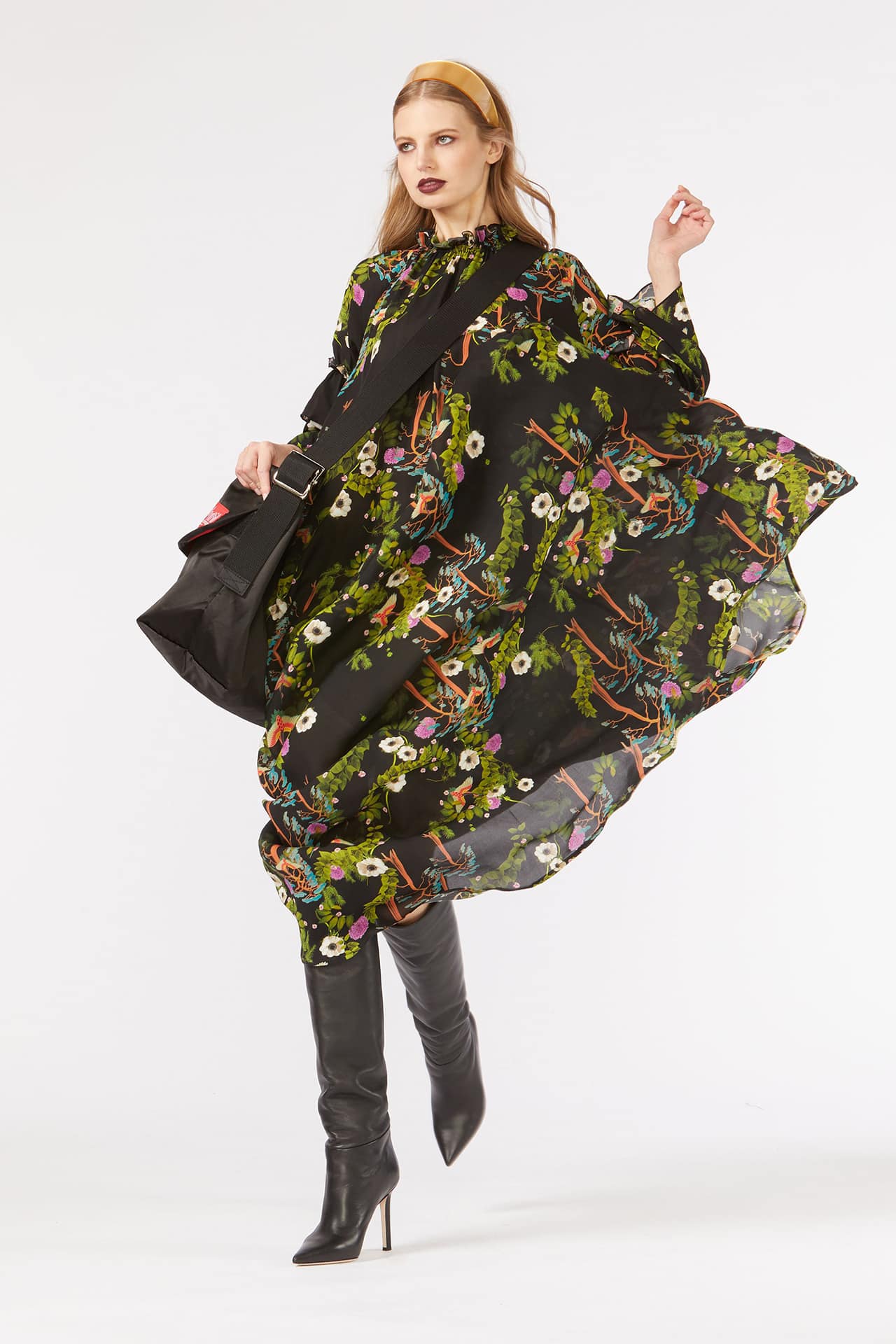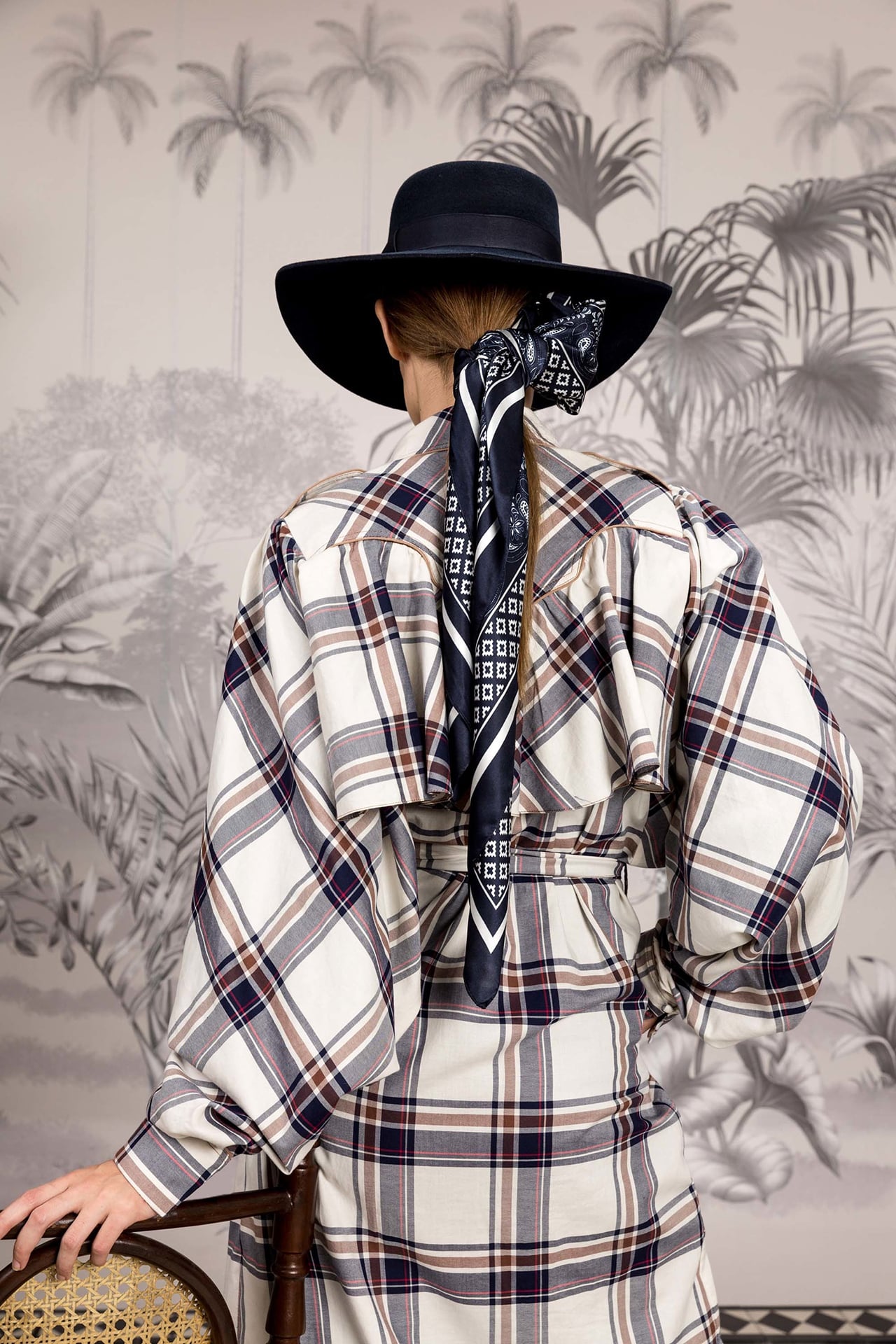 "I've always loved autumn. This is a kind of Indian summer, with all the leaves. It's a beautiful mood." Karl Lagerfeld
Animal Print
Animal print has been a long time favorite in our household! As a matter of fact, we still have pieces from when I was in high school hanging in the archives! Just goes to show you Quality over Quantity wins every time!
This fall we will see animal prints of all kind from leopard to zebra. I've always felt that a combination of leopard outerwear paired with bold color and print is a winning combination! I love this layered look from Alice & Olivia (note: the hoodie underneath) but if the floor length coat is too much for you I've found more options that will flatter your silhouette and wallet!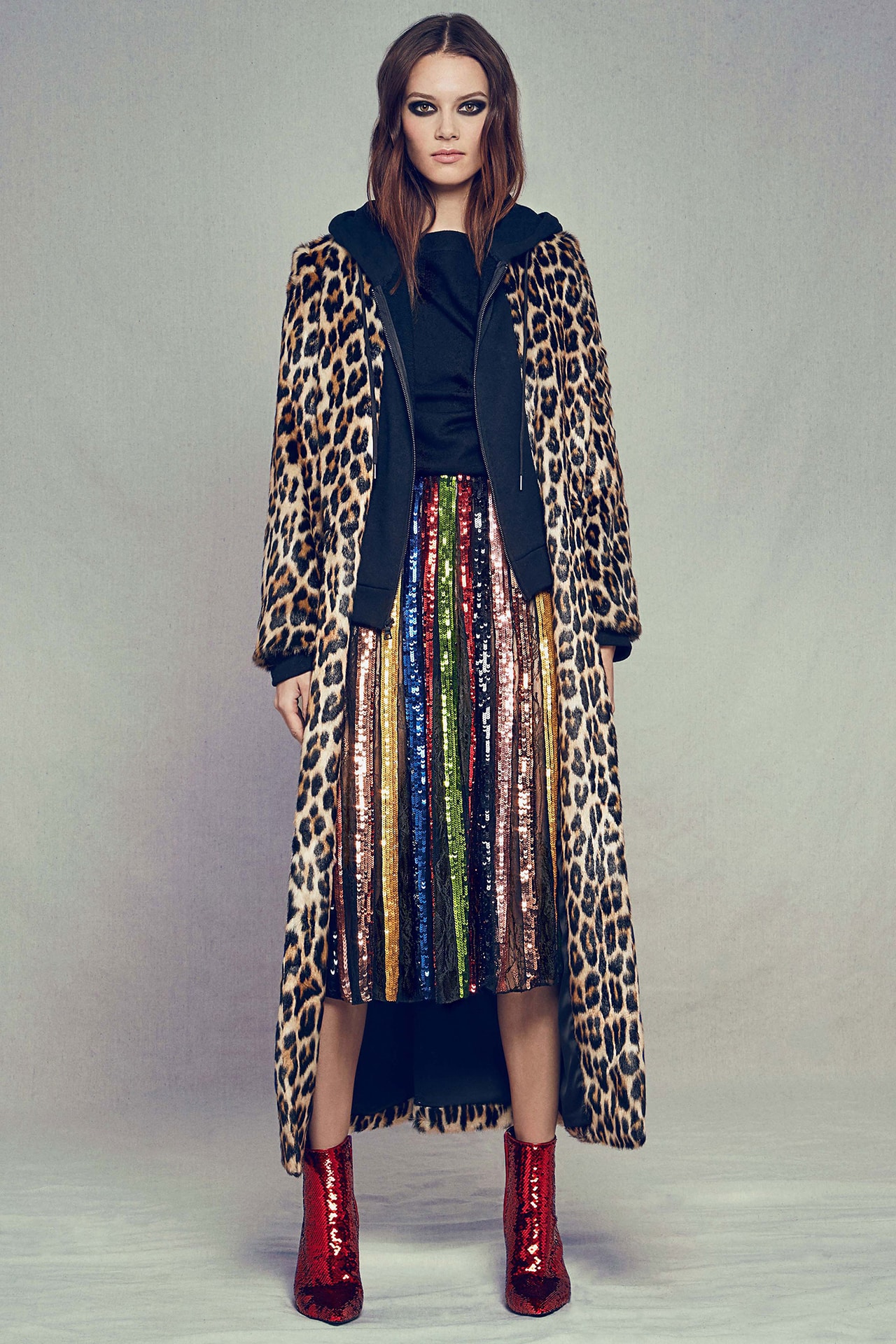 Photo Cred Alice & Olivia Fall 2018
Plaids & Checks
I love a play on plaids. You can mix and match all kinds if you keep the color story in the same tone and hue. Glenn Checks and Tartan Plaids always bring to mind classic menswear pairings like strong structured blazers and high waisted trousers. I personally love the strong lines of this long coat with the soft femininity of the metallic shirtdress. Have fun mixing and matching and maybe throw a little animal print in there!
Remember our 4 tips on mixing prints:
Match COLORS not prints
Simple prints and graphics are easiest to pair together
Spread the print out throughout the outfit
Don't forget to break it up with a solid!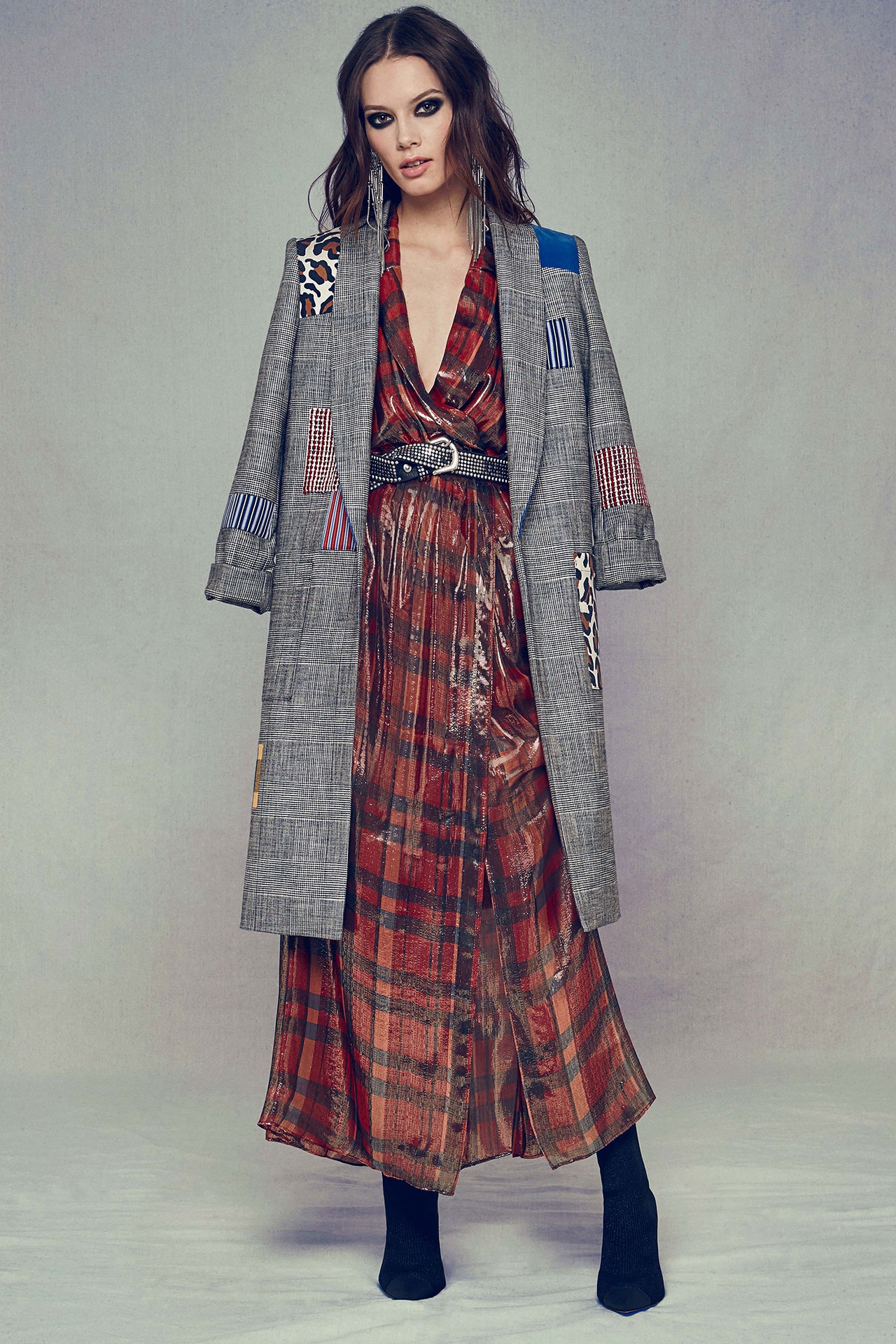 Photo Cred Alice & Olivia Fall 2018
Tough Boots 
The 90's called, they want you to pull out  your old combat boots! I love my dainty beautiful pumps just as much as the next girl. But what I really love is a shoe that I can run around in. I've been wise to this one for a bit now as the combat boot has been with us for sometime now. I love to mix the super tough with the ultra feminine.
The key to pulling off this look (and not going full on punk rock or goth) is to soften it up. Pair it with an unexpected plaid or floral and a feminine silhouette like this trumpet skirt from Alice & Olivia. Whatever you do, the look should feel effortless and not too "done".  When in doubt it is all about proportion.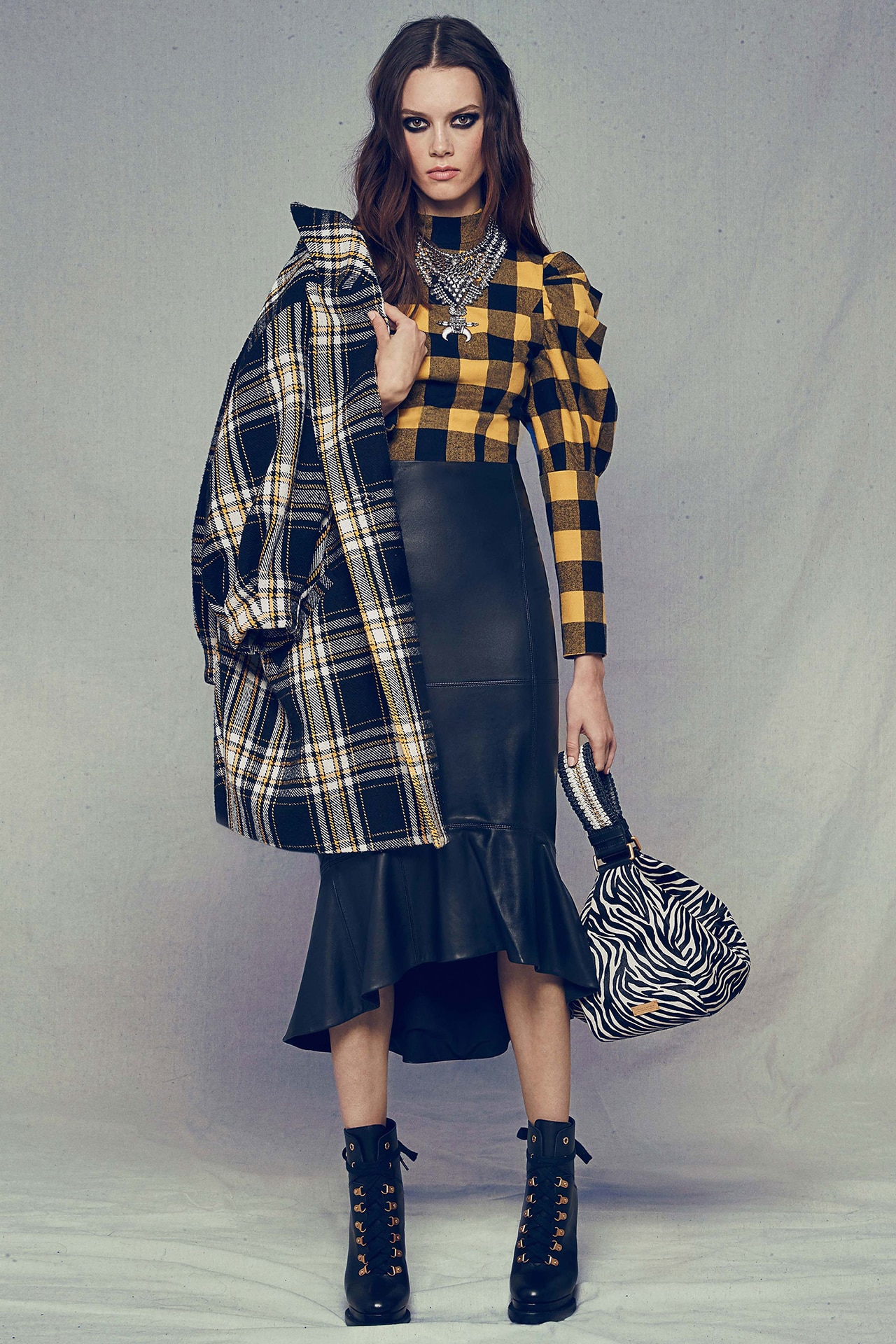 Photo Cred Alice & Olivia Fall 2018
Scarves
Any way you tie it, we love a good scarf. If you are anything like me, scarves are another staple that I can never part with. I have tons of vintage scarves handed down to me from my Grandmother in addition to every single scarf I've ever bought. Luckily for us scarf hoarders, designers are taking inspiration from these little silk squares creating playful and fabulous dresses, outerwear and entire outfits!
Tie one on as  a headpiece, neckercherif or belt or TRY one of these playful separates now. There's no getting around it, scarves and scarf prints are back and not going anywhere. I predict you'll see lots of billowy silk scarf kaftans come Summer 2019.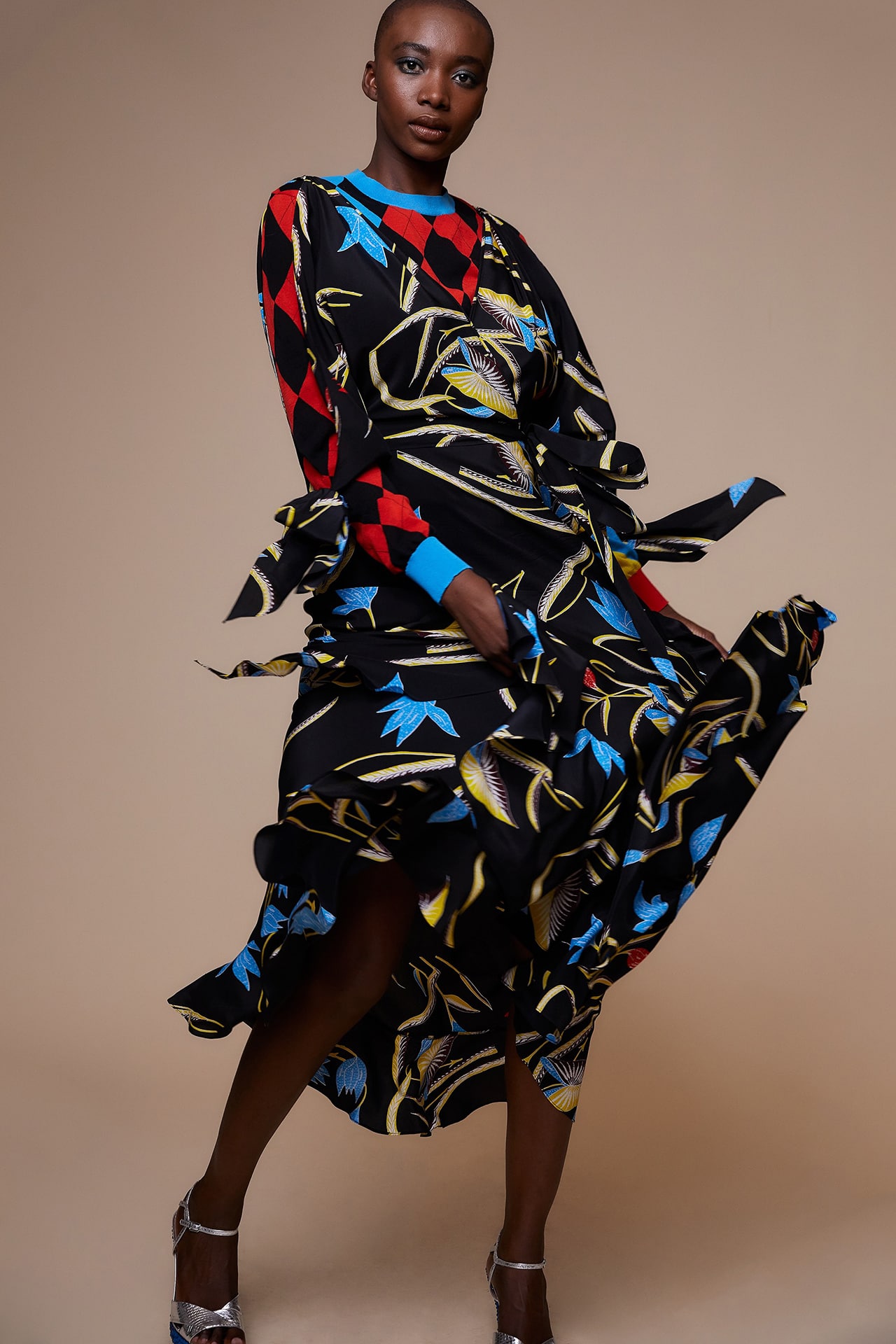 Photo Cred: DVF Fall 2018
Wild West
This one is my personal favorite. I've always been known to turn up the Western vibes any chance I get. My fashion was heavily influenced by my younger years spent in West Texas in the 80's. I love how this trend has evolved and softened over the years.
You can pair your Western styled shirts with unexpected textures and prints. Think more Prairie Girl instead of Cowboy when you play with this look. Mix your sunwashed florals with denim and leather and do not forget the silver hardware!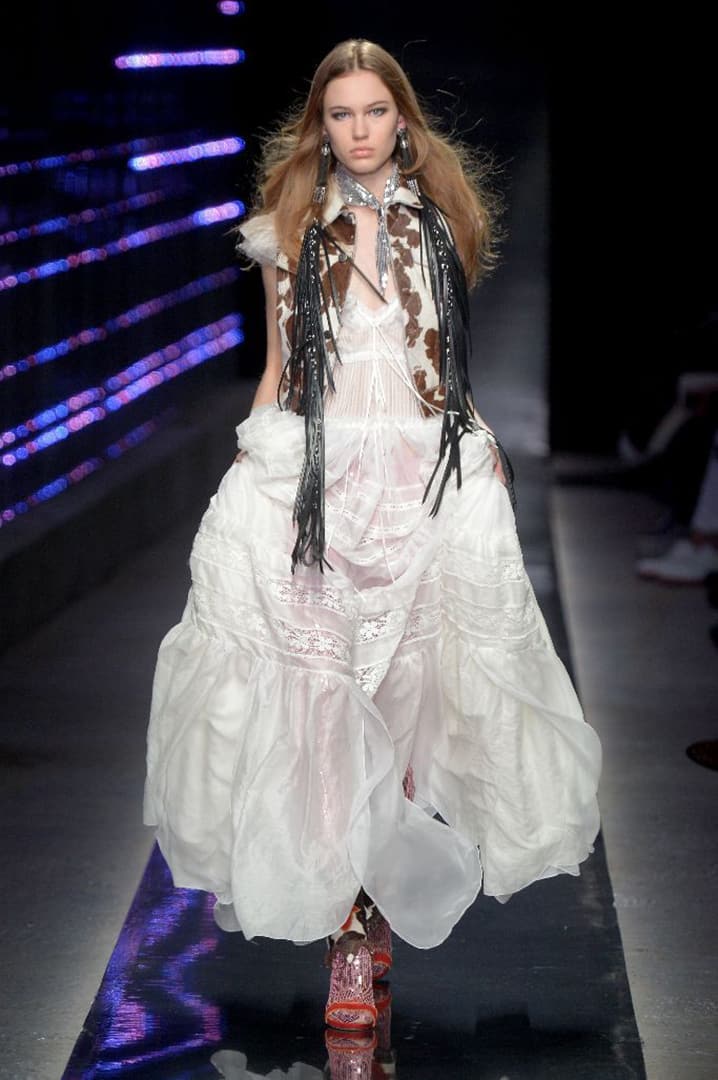 Photo Cred: Dsquared Fall 2018