Feeling At My Very Best!
I first heard about bio-identical hormones through Suzanne Somers. Then Oprah got in the act! And they're still both right. Bio-identical hormones have significantly improved every aspect of my life.
HOW MANY TIMES HAVE YOU READ OR HEARD ABOUT HORMONES IN THE LAST COUPLE OF YEARS??
Maybe you have a special interest in hormones because of your age or another reason? Well, I am here to tell you that the media lumps all HORMONES into one big basket. All HORMONES are NOT created equal.
THERE ARE TWO TYPES OF HORMONES.
Bio-identical hormones are one type and synthetic hormones are the other type. Let's talk about the synthetic hormones first. Synthetic hormones are hormones that are made in a lab from either chemicals or even animal (horse) hormones. These fake hormones are put into pills, injections, creams and patches for human use. Birth control pills, Premarin/Provera, Estrace, Ogen, FemHrt, etc..are some examples of synthetic hormones. These synthetic hormones are NOT a perfect match for a woman's hormones but hormone starved body sometimes thinks "close enough".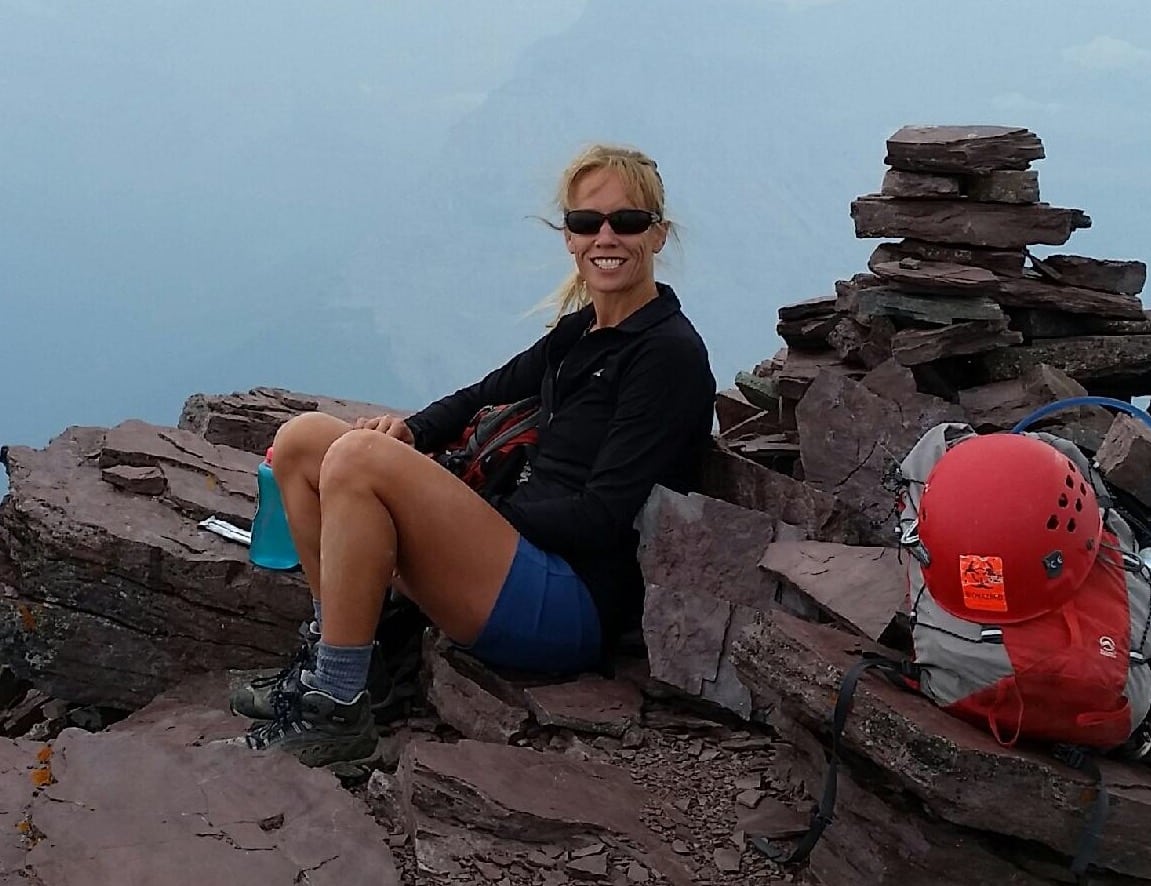 On Top of the World, my weekend warrior, Dr. Jennifer Hawes,
Synthetic hormones are what almost 99% of all media is talking about especially when the article speaks of the dangers of hormones and hormone replacement. There are several studies that prove negative side effects of synthetic hormones. Doctors still prescribe them and folks still take them. WHY? I think it is because perhaps neither the doctor nor the patient knows of any alternative to synthetics. If you were sleep deprived from hot flashes you might not care what you are putting in your body!
Now let's talk about bio-identical hormones. These hormones are from plant sources. They are tinkered with in a lab to make them active (you can't just eat the plant and get active hormone) and then humans can use as a hormone replacer. They can be combined to form the perfect hormone regime for you…creams, gels, sublinguals, lozenges, or capsules. Bio-identicals are termed this because they are a perfect match for human hormones. Under a microscope, one could not tell the difference between plant hormone or human hormone! Doesn't it make so much more sense to put a perfect match in our bodies? I wouldn't choose horse estrogen when I could get a perfect human match. In theory, the bio-identicals get into far less trouble than something that looks different to our bodies hormone receptors. Are there studies saying the bio-identicals are safe? Yes, there are studies (mostly out of Europe) on each component of a hormone compound and the studies are anything BUT negative. There probably will never be a study in the USA on bio-identicals because they are non-patentable and customizable. There is NO money in a non-patentable drug. No money equals no study. The other reason they will not be studied in a huge study is that bio-identical hormones are mixed per patient and individualized per symptoms/lab tests.
You can't put 30,000 women on the same exact mix of hormones…doesn't that make sense too? So when a woman comes to see me with some hormonal issues, I first listen to her story and symptoms. I take in to account family history, personal history, and of course, lab testing for hormone levels. Then I may try to come up with a recipe of hormones just for her. The mix may contain estriol, estradiol, testosterone, progesterone, DHEA, or even cortisol. We might do a cream or sublingual drop…the patient gets to pick.
There are many benefits to natural hormone replacement. If you can convince your brain you are 35-40 versus 50-60, you are turning back the biological clock. One heals better, feels better, looks better, and IS better. Antiaging benefits are undeniable. So if you want to live a full, active life with a healthy body, consider hormones! There are medical benefits as well. Your brain and heart health are enhanced. Also, your bones appreciate the hormonal boost.
BIO: Dr.Jennifer Hawes was born and raised on a farm/ranch near Shelby. After medical school in Seattle, she hung up her shingle in the Flathead Valley and has practiced there for 18 years. Her philosophy is what separates her from conventional medicine practitioners: treat with natural things first and whenever possible but understand sometimes pharmaceuticals are required and necessary. Dr.Hawes uses cutting edge testing methods and treats with bioidentical hormones, nutrition, supplements, and much more.
Follow Dr. Jen on her Facebook Page