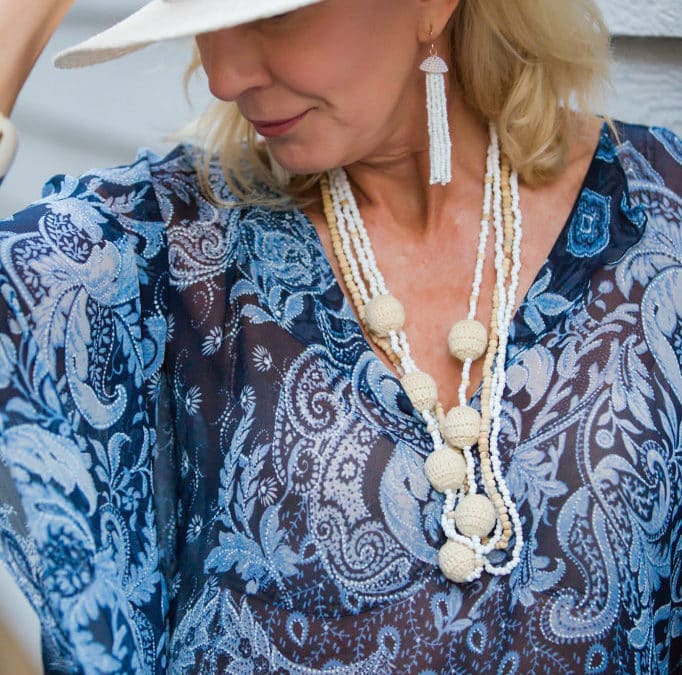 It must have been a windy day…. I am holding on to my hat in every shot!
Every time I see some pretty silk fabric I buy some yardage to make this pattern.
It has been a staple in my closet since my twenties. I wear them around the house as negligees, I wear them when I have a dinner party at home and as a coverup in the summer. It just depends on the fabric. And of course how far you choose to go with your accessories.
Whenever I see some silk I like, I buy yardage twice the distance from my shoulders to the floor. I keep it around until I get the urge to use it .
I found a lovely gal with a Kaftan pattern that is very similar to the one I use.
Check out her website Riva La Diva. Lots of DIY fun there!
Just a note ; on the side seams, depending on what look I'm after and the drape of the fabric, I place the side seam close to my body and make it shorter. This highlights your shape and when left a little below your hip, makes for a sexy open leg. It all depends on what you want to use it for. Have Fun!!!
These are a few of the fabrics I have used in the past.