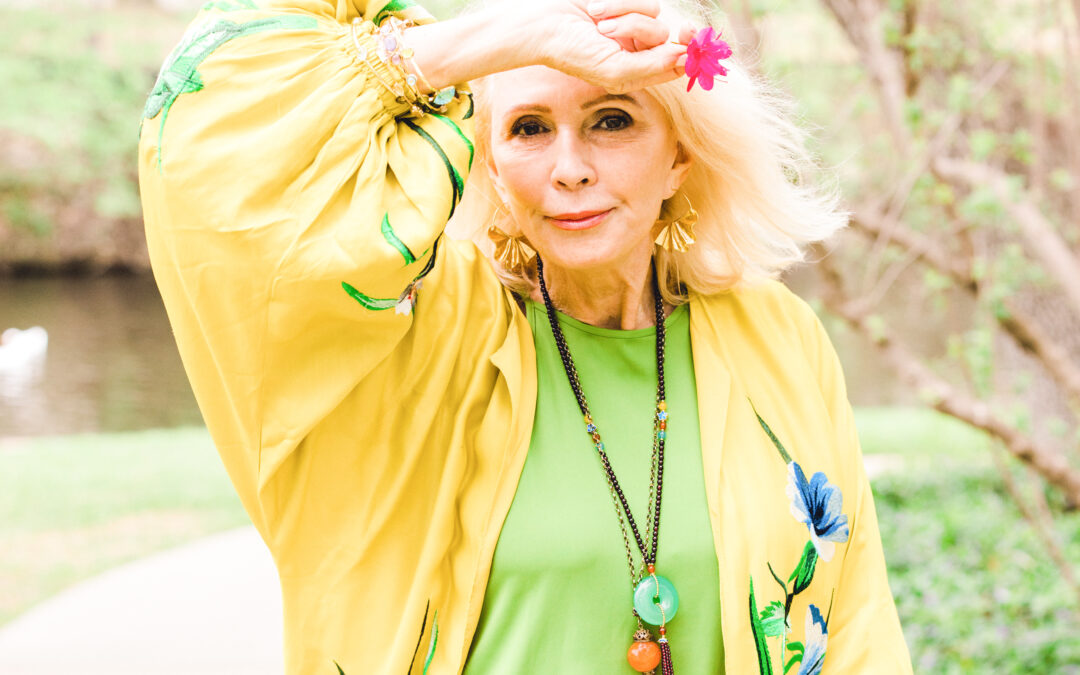 This post contains affiliate links for products mentioned by Style Beyond Age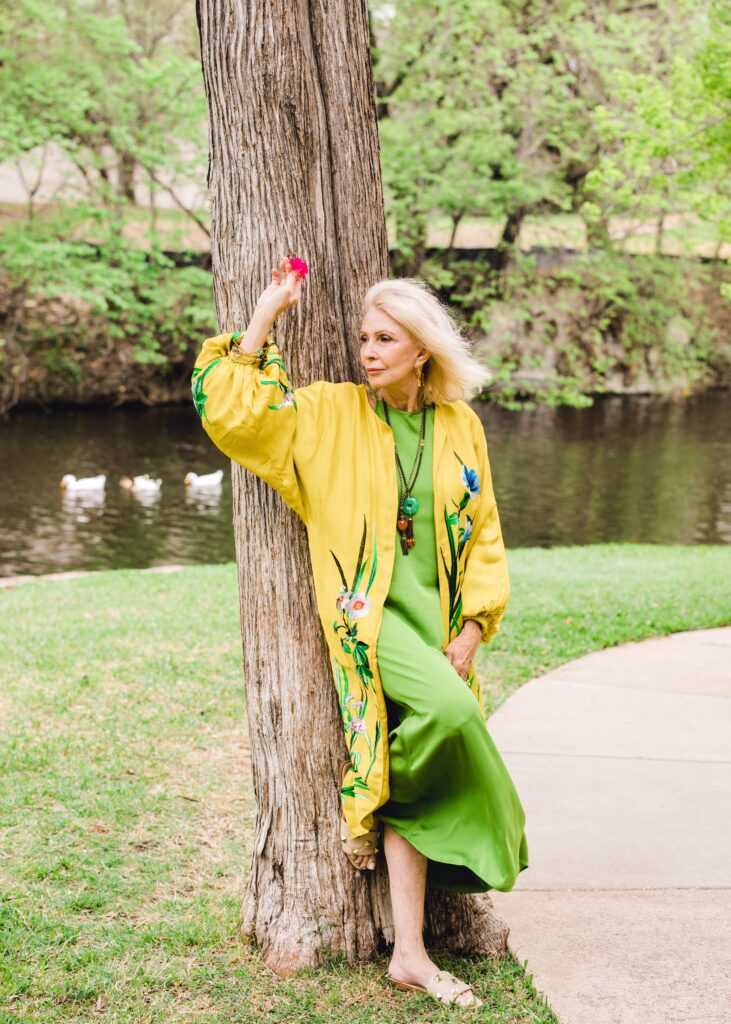 Spring is filled with fresh, bright and happy colors both in nature and in our wardrobes. Green is one of the fashion colors on trend. I haven't seen much of it in past seasons, so it is a welcomed change to my wardrobe. There are so many pretty shades of green. I find that some shades and color combinations work better than others, so I wanted to share a few tips on how to style the green trend in your wardrobe.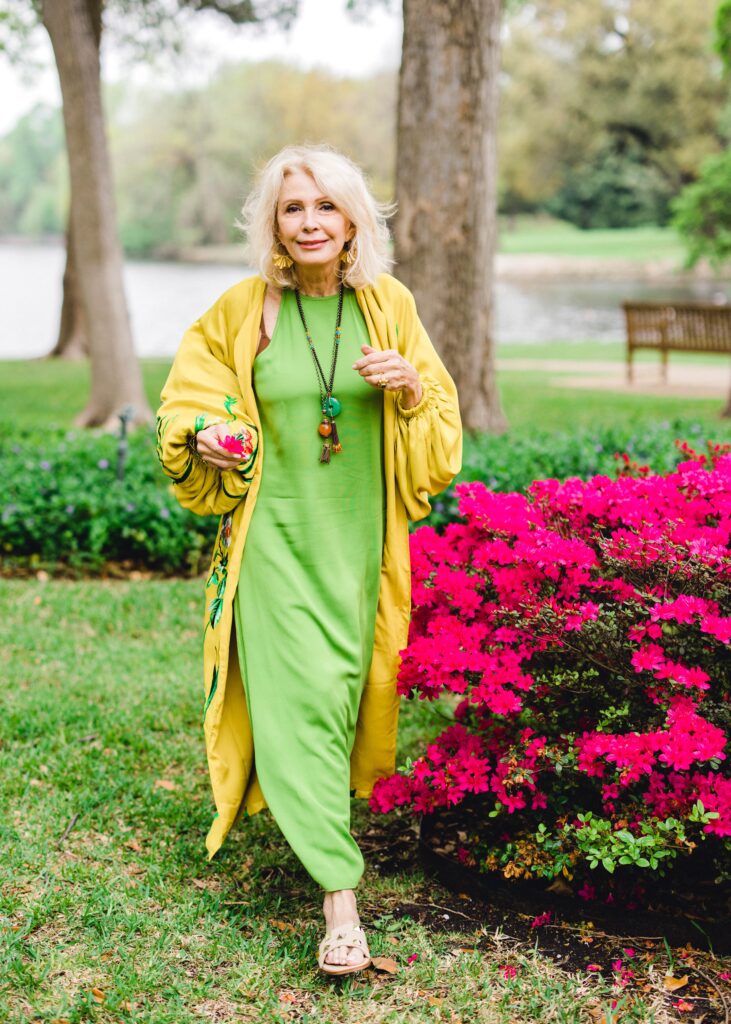 I was lucky enough to find this slip dress at Zara and this topper years ago from ASOS. It was originally a dress that I reworked by opening it in the front. It was in the back of my closet just waiting for the perfect moment when I paired it with the slip dress as a kimono. This goldenrod yellow is a great complement to this shade of green with my neutral color Steve Madden slides, don't you think?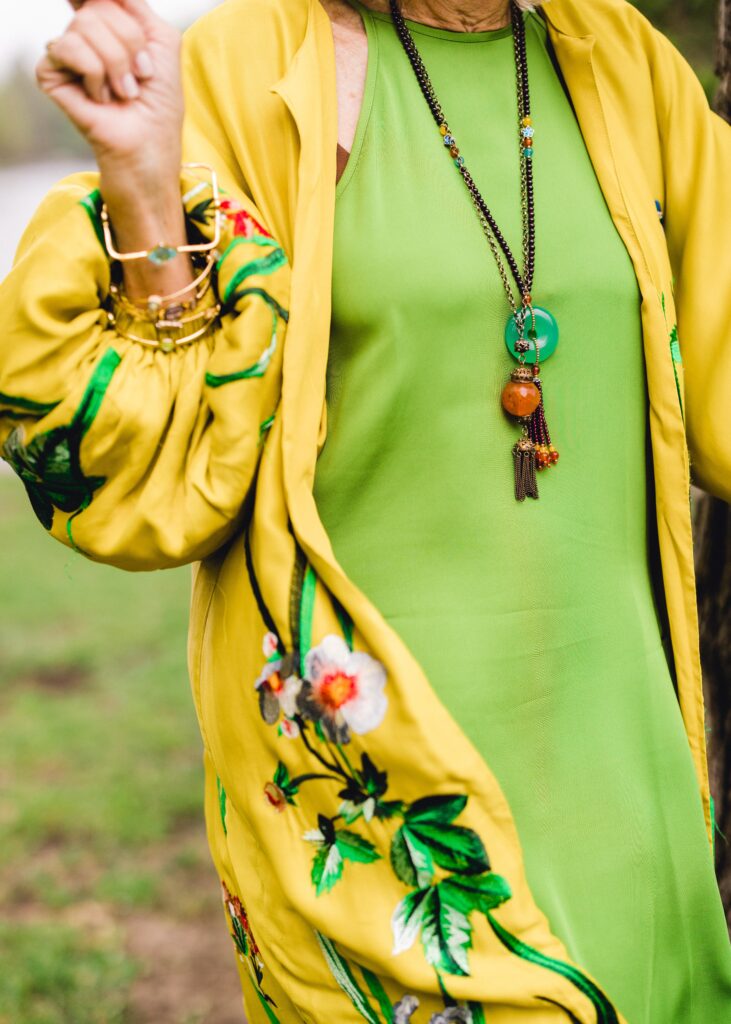 Often times we overlook the quirkier items in our closet. Sometimes we think those pieces are a "one and done" item reserved or worn once for a special occasion, but as you can see here, they become the item that brings a look together. That's why it's key to step out of your fashion comfort zone and pair the most unlikely pieces together. This Kimono could actually pair well with many colors but I especially love how it pulls the green from the dress.
Never stop adding to your accessories collection. Between pendants, bracelets and earrings, you can turn a simple item that has been a forever piece in your closet, like this kimono into the real showstopper it was meant to be.
Other ways to style green in your wardrobe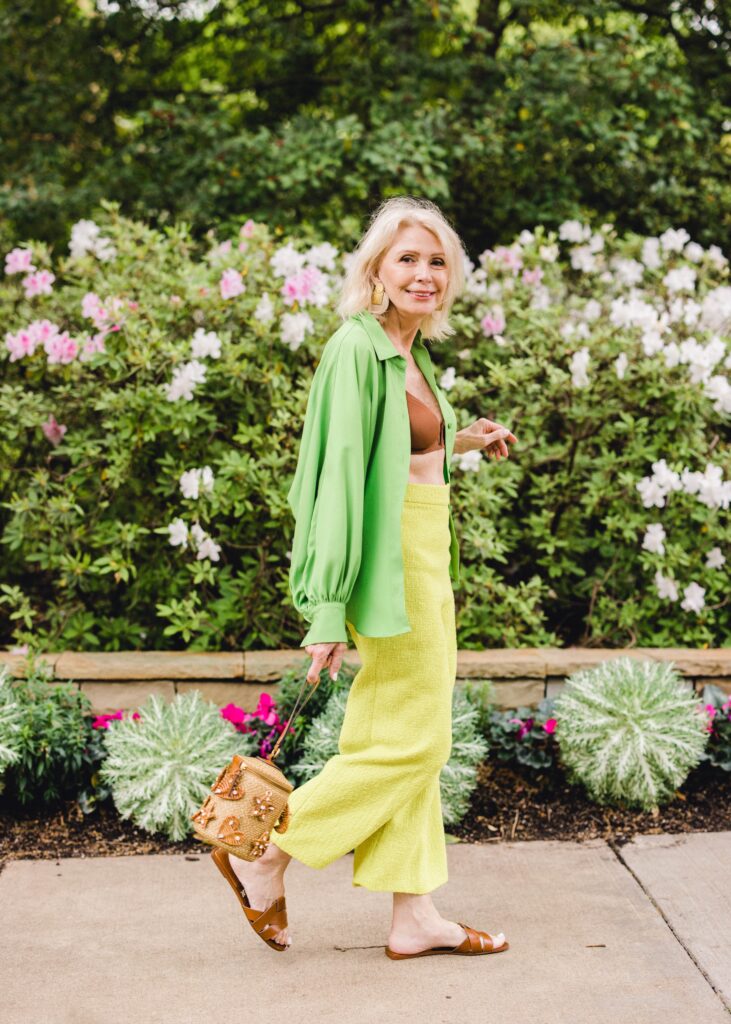 Green also pairs well with brown and chartreuse. I experimented with several tones of brown. I found that a yellow, brown or caramel color worked best together. The culottes pants and puff sleeve blouse are from Zara. My Eric Javits bucket bag from last season is the perfect compliment for the outfit and works well with my comfy slides, which are also from Zara .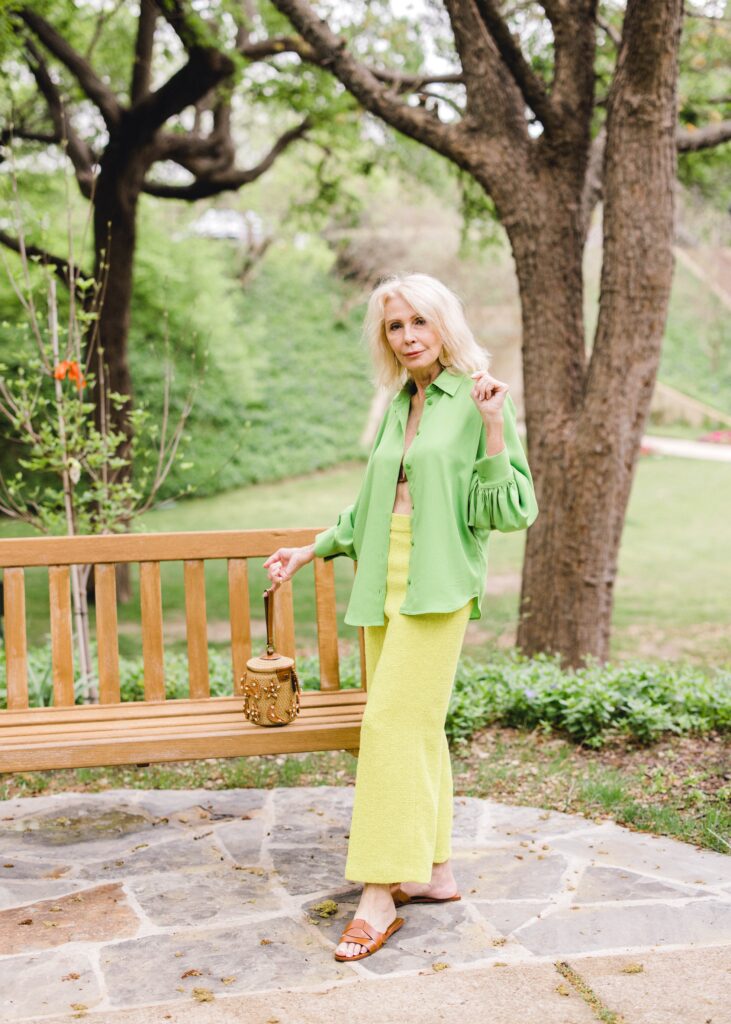 I am a big fan of never letting a fabulous look go to waste. This is especially true if you are traveling, having lunch with the ladies or taking in an afternoon show. Here's a few more ideas on how to style your outfits using green.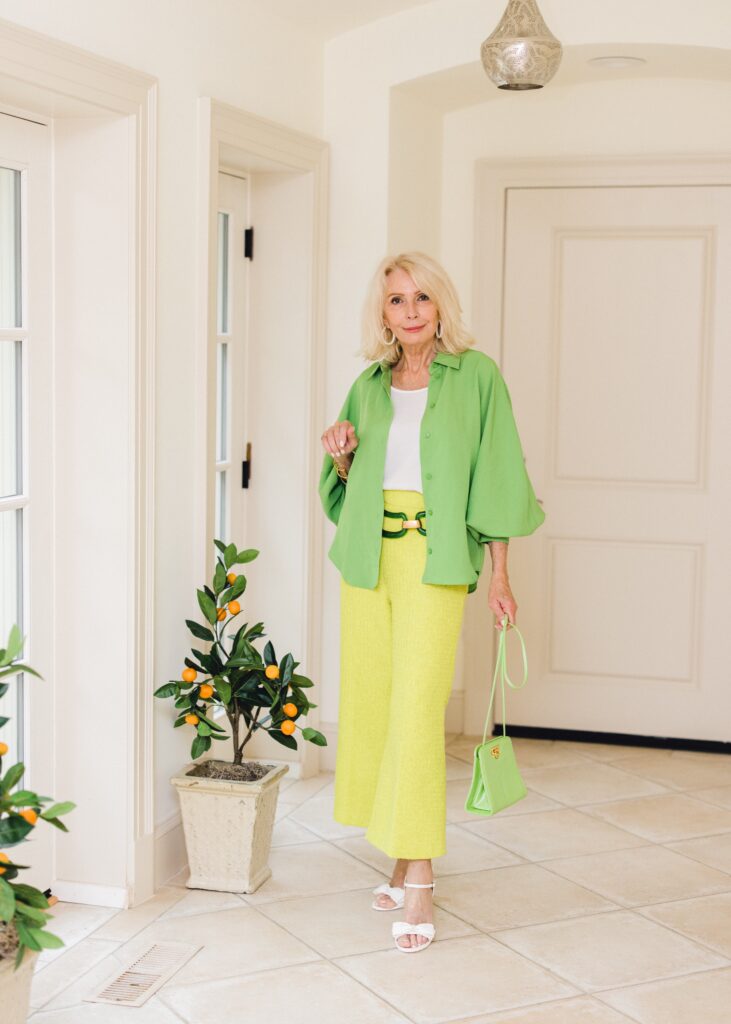 All it took was a white silk cami, (which should be a staple in every closet) to turn this look into a "ladies who lunch" outfit.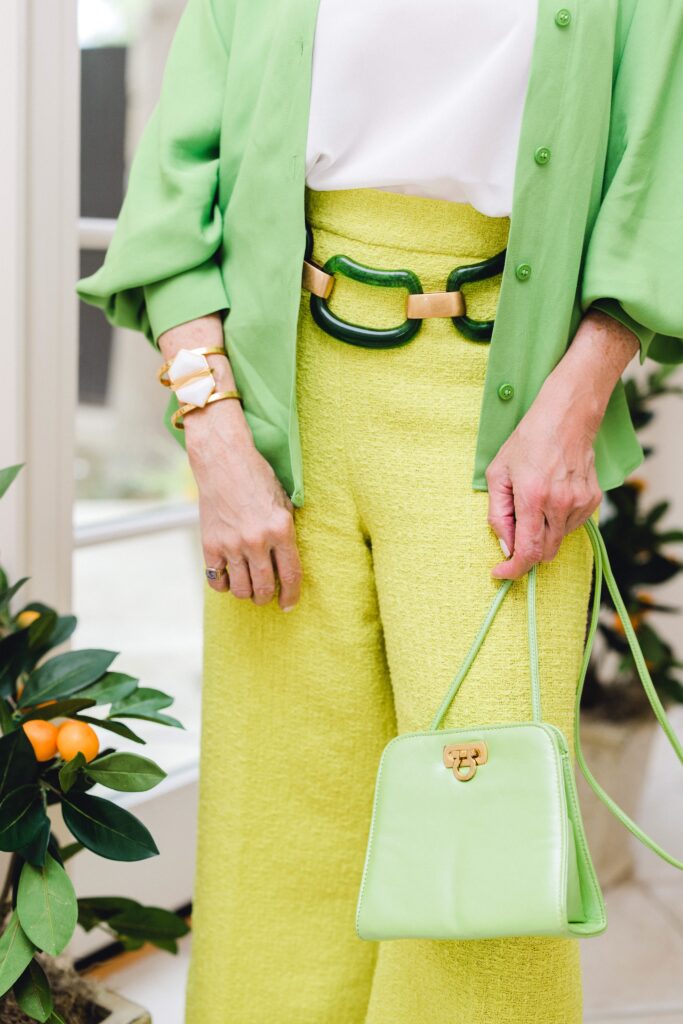 I picked this green belt (similar one) up at Zara. It was the perfect compliment to the art deco inspired bracelet that I already owned. The bag is over 30 years old but feels new again when I paired it with these pieces. I kept the bag all these years because it was a little 'off the wall' and worth the wait, don't you think?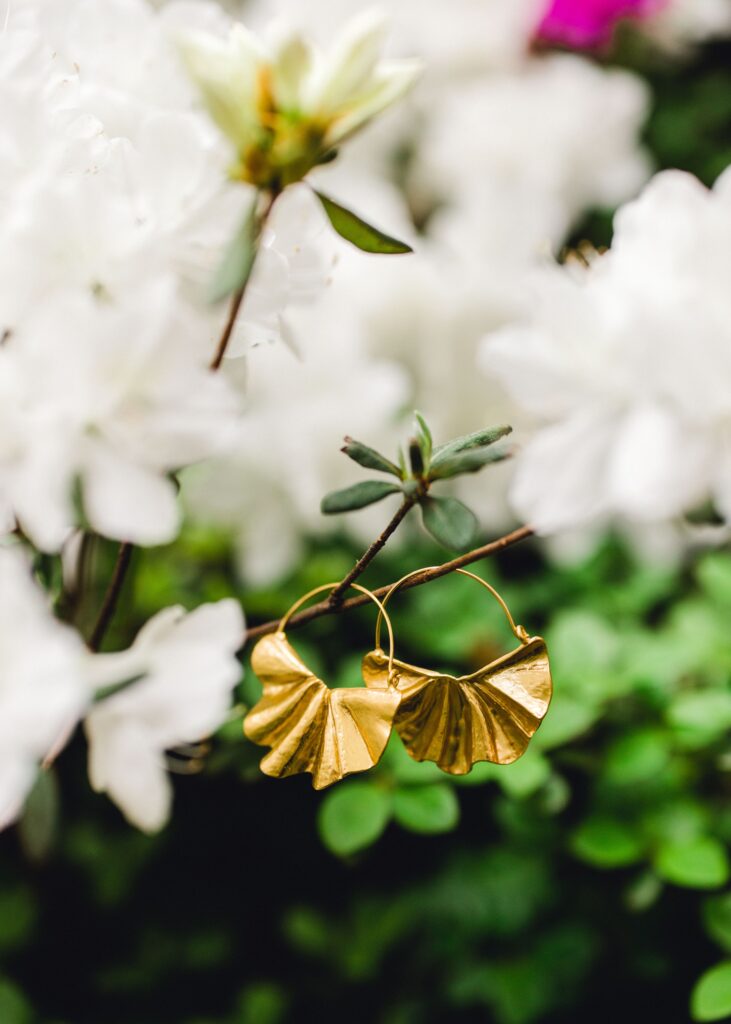 The semi-circle gold earrings compliment the look but of course my shoes are the real show stopper. As you know I invest in shoes and these are my summer splurge from Chanel.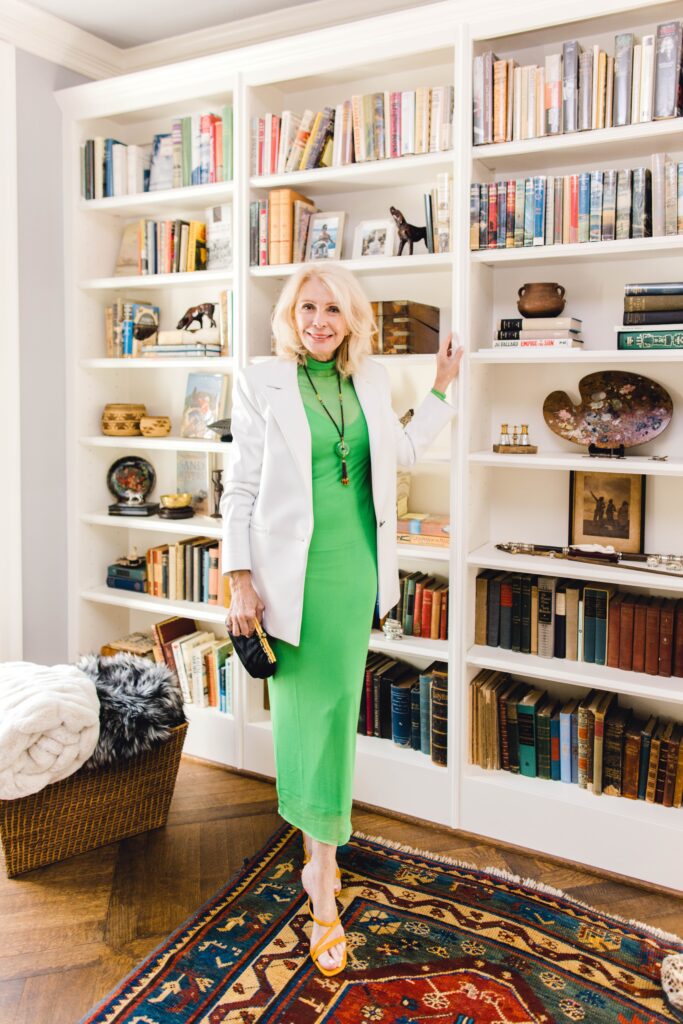 Another "city look" is pairing my vegan leather jacket from Alice and Olivia with this green mesh dress from Revolve. The dress has a slip under it which I wear individually on repeat . If you are short waisted like I am, a longer pendant will elongate your torso. I grabbed my Judith Leiber purse to compliment this dinner look.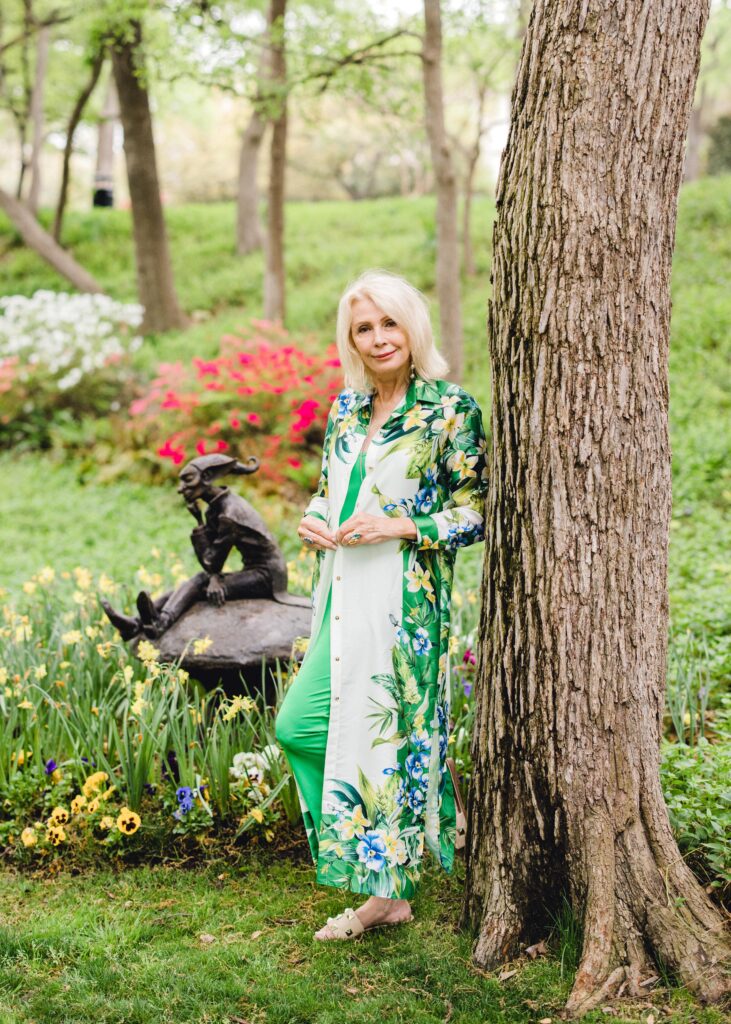 If blue and green is never to be seen, I am breaking all the rules. The slip from this dress can also be worn alone or combined with a shirt dress as a topper. The look-alike Valentino slides are from Sam Edelman. These slides are much better to knock around in the garden or just hanging at home.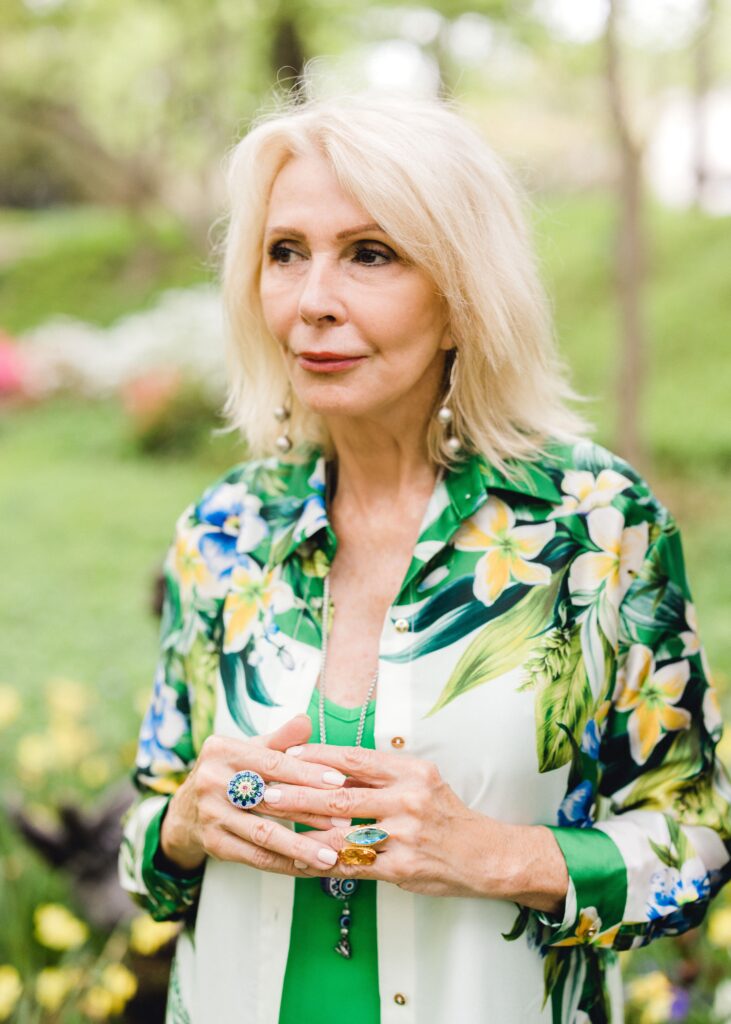 As you know, I take every opportunity to wear my cocktail rings. Here is my beautiful Mandala piece and a set of stackable rings. Remember to elongate your look with a long pendant. I am so happy that I bought this at an outdoor stand in Greece years ago.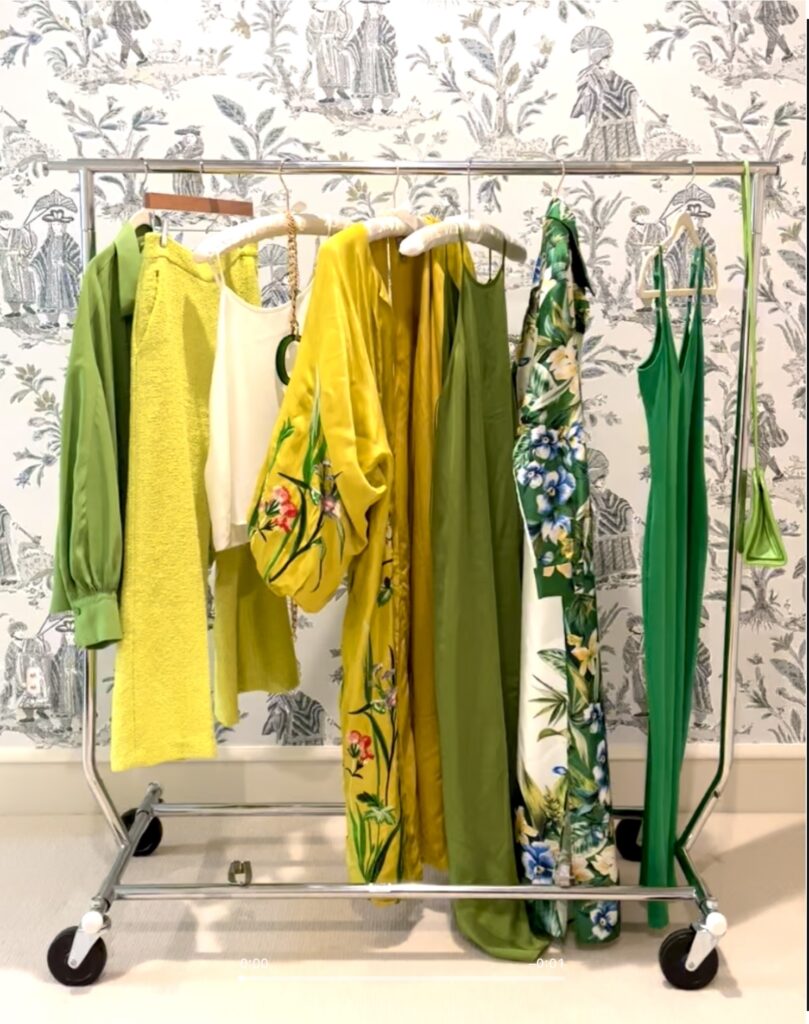 Green is the color of nature and can be combined in so many ways. When pairing green's think outside the box. Try color combinations such as green and brown, chartreuse green and blue, and don't forget the crispest of all, green and white. I hope these tips on how to style the green trend in your wardrobe will inspire you next time you look in your closet.
As always,