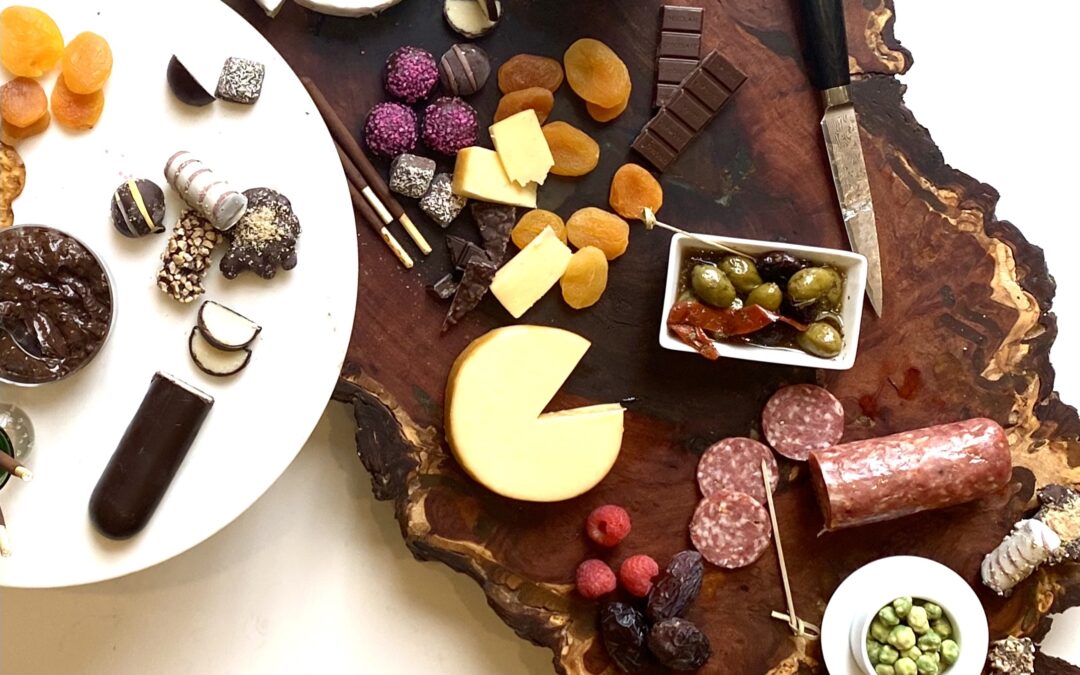 Do Something a little different – Create Your Very Own 'Choccuterie' Board
Indulge in Some Chocolate Pairing with the help of Fames Chocolates
As with everything in life – there's an art to pairing chocolate. 
The Key to Chocolate Pairing:
Chocolate & Cheese – since pungent cheeses overwhelm the

flavor of chocolate, pair them with soft and creamy cheeses like Brie or Gouda. 
Chocolate & Nuts – hazelnuts are the most common type of nut used to enhance the flavor of chocolate but there are some other ones out there that are just as good! Macadamia nuts paired with chocolate are quite a delicacy while pistachios are very compatible with any kind of chocolate. 
Chocolate & Fruits – pairing dark chocolate with very sweet fruits like banana, mangoes and figs balances the flavor and the paring compliments each other. Milk chocolate works with a variety of fruits, whether the fruit is sweet or tart.
Inspiration for Chocolate Pairing 
You can pair chocolates with other food items such as coffee, wine, and cheese to enhance or compliment that chocolate's flavor. Chocolate pairs really well with fruits and cheeses.
Try pairing your favorite dark chocolate with some soft goat cheese and some raspberries. You can also pair chocolate with figs and walnuts – go crazy!
Do you feel inspired to create a 'Choccuterie' board? Enjoy!
Give chocolate-eating a new twist with a chocolate charcuterie board or as I like to call it – 'Choccuterie' board!
Chocolate tastes amazing with anything! Don't forget a salty twist!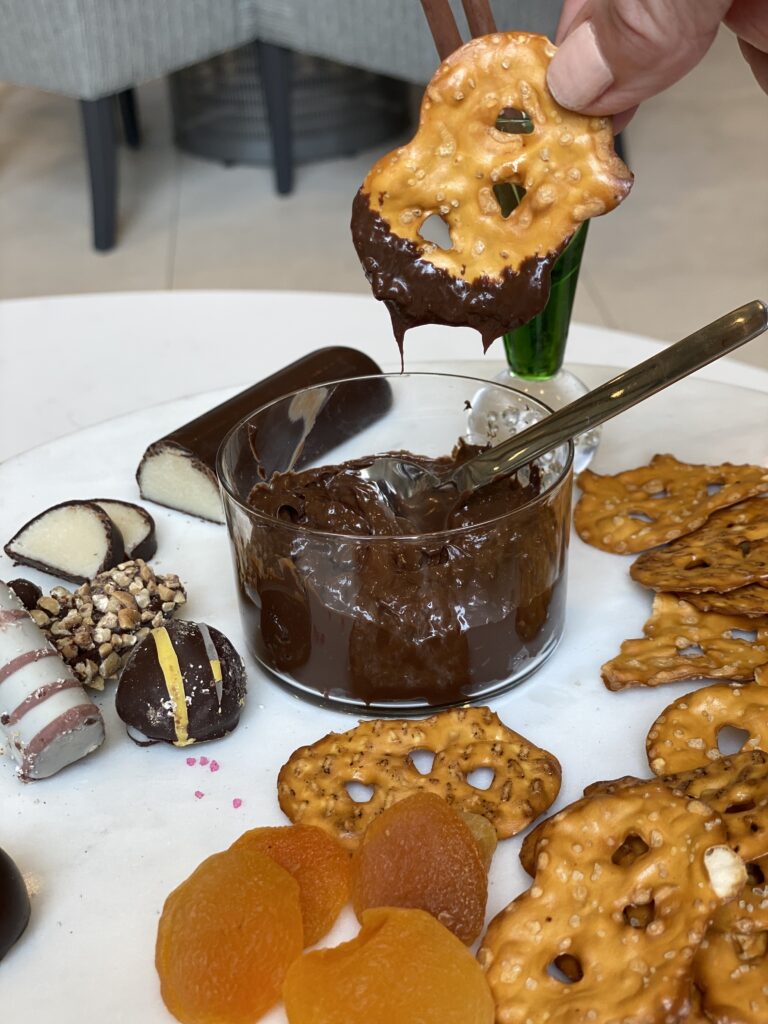 A guide to what's inside that "Box of Chocolates"
So you can't get enough of chocolates, but want to avoid the cough-syrup tasting ones? Try looking at the delicate details on your piece of candy. Chocolate stringing is a technique used by chocolatiers to make little designs on a piece of chocolate indicating what's inside. The strings are drawn by hand or by running chocolates through an enrober. Though this practice started for decoration, it has become convenient for those who'd like to know what flavor they'll be tasting when picking up a piece of chocolate.
Now let's get to decoding! 
Square Candy – usually contains coconut, fudge, marshmallow, peanut butter, or nougat The peanut butter one may have a P stringed on to it and a nougat one has an N.

Lemon will have an L on it, R is for raspberry. 

Cream chocolates will also have a letter from the alphabet decorated on them: V is for vanilla cream, M for maple cream, and B for buttercream.
Who knew a box of chocolates isn't actually full of surprises?!  The little pieces of candy simply have to be decoded.
Not every box of chocolate will be easy to decode since various companies use different methods. Some may print the flavors on the box while others may use letter-molds instead of stringing by hand but there's always a way to know what flavor you'll be indulging in.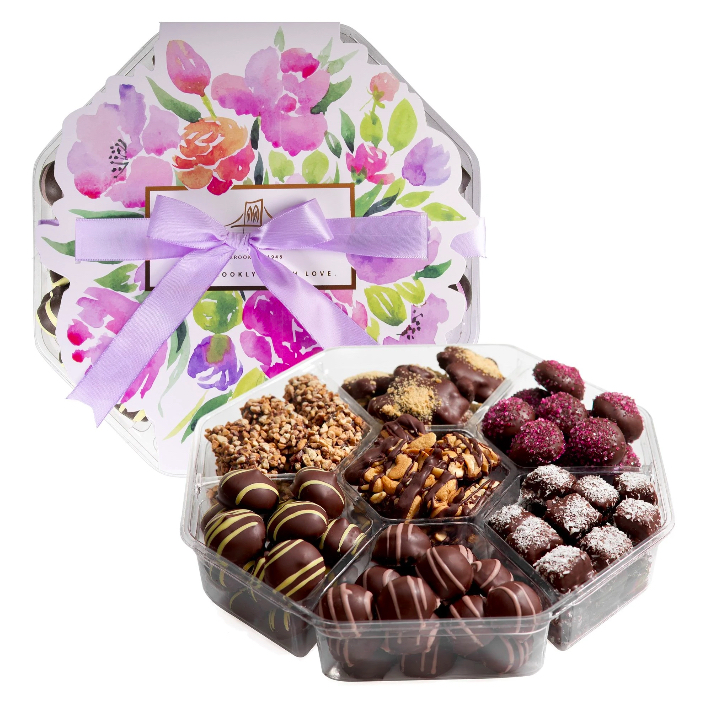 Chocolates by Fames incorporate some of the best techniques from the cultures of Germany, the Mediterranean, and Brooklyn into each scrumptious chocolate morsel.
These gourmet chocolates are created with elite ingredients and meticulously made in small batches. They will be a perfect choice for any occasion.