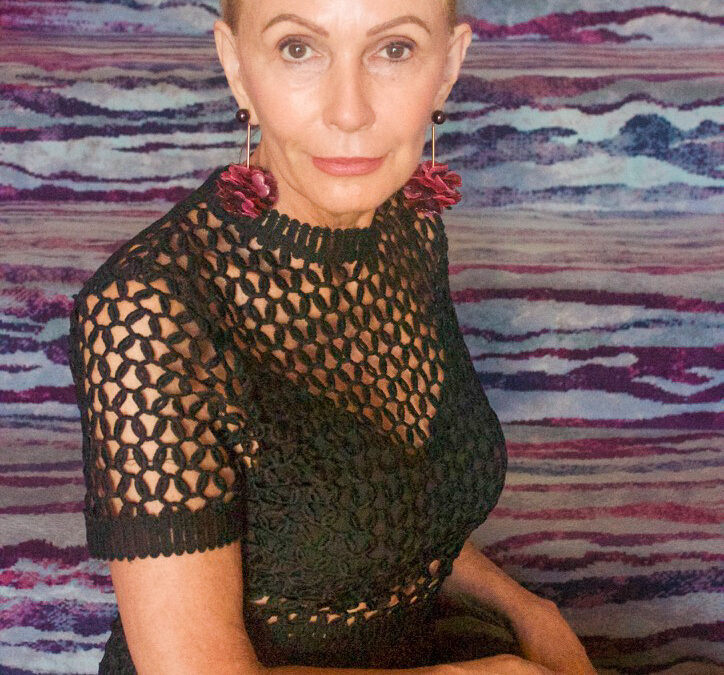 With Memorial Day right around the corner, it is time to start thinking about getting your wardrobe ready for the upcoming summer season. The first step is to shop your closet for Summer fashion finds and then hit the stores for these must-have trends.
Shop Your Closet First
When you shop your closet for summer fashion first, before spending money on trends, it can be beneficial for several reasons. First, it helps you save money and avoid unnecessary purchases. By taking a closer look at what you already own, you may discover hidden gems that you forgot about or pieces that can be repurposed or restyled to create a new look. This can help you avoid buying similar items that you already have in your closet.
Second, shopping your closet encourages sustainability and reduces waste. The fashion industry is one of the largest polluters in the world, and by choosing to reuse what you already own, you can reduce your environmental impact. According to a report by the Ellen MacArthur Foundation, extending the life of a garment by just nine months can reduce its environmental impact by 20-30%.
Finally, shopping your closet can inspire creativity and help you develop your personal style. By experimenting with different combinations of clothing and accessories, you can create unique and personalized outfits that reflect your personality and taste.
Lavender Love
Lavender is definitely the color of Summer 2023, and it was everywhere at the mall. Zara had some great pieces in lavender, including flowy dresses and chic blouses. I also saw lavender at other stores, and it was often paired with black for a sophisticated look. For something a little more fun play with complementary colors on the color wheel, in this case, orange is the right choice for an unexpected color combination. If you're not sure how to wear lavender, try incorporating it into your accessories, like a lavender purse or scarf.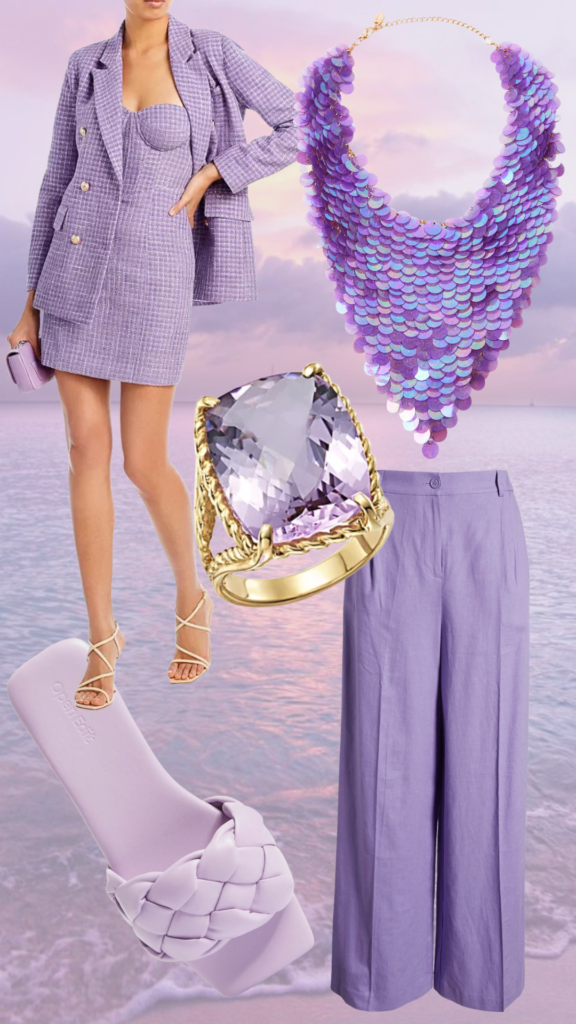 Aqua + Maeve Reilly Blazer at Bloomingdales
Sequin Waterfall Choker at Zara
Lavender Amethyst Rectangular Statement Ring in 14K Yellow Gold at Bloomingdales
Open Edit Lucca Slide Sandal in Purple Spray at Nordstrom
Open Edit Linen Blend Trousers in Purple Dahlia at Nordstrom
Cargo Pants And Utility Pockets
Cargo pants with utility pockets were another trend that I saw everywhere. These pants are both stylish and practical, and they come in a variety of fabrics and styles. I particularly loved the silky, flowy cargo pants that were on display at several stores. They had sleek pockets that didn't add bulk to the pants, making them easy to wear and style. Pairing cargo pants with a tighter top will keep things from getting too overwhelming and your figure won't get lost in the volume of the pant leg.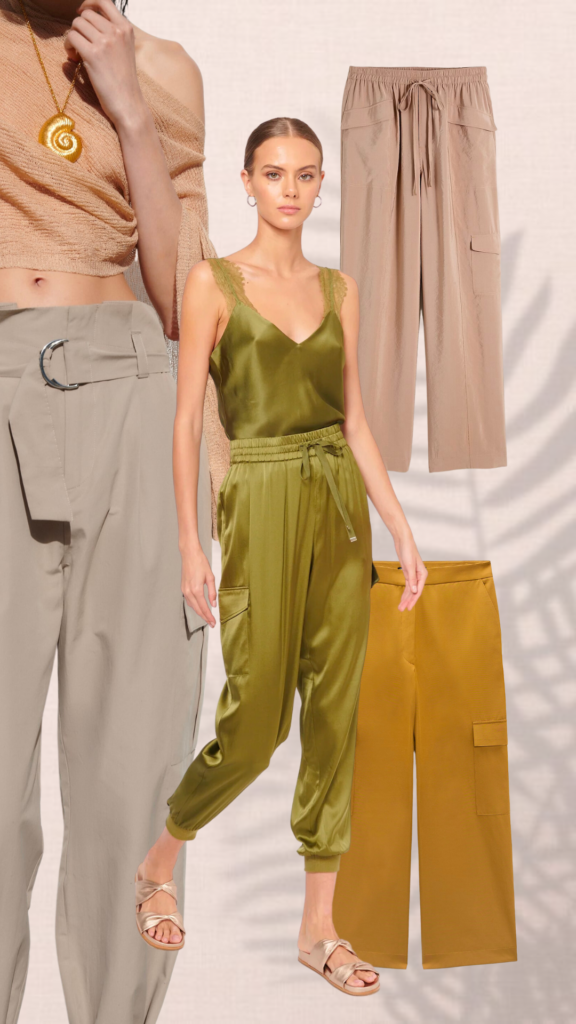 Bagie Utilty Pants at Abercrombie
Elsie Pant in Tea Leaf at Cami NYC
Straight Leg Cargo Pant at Zara
Maxi Skirts
Maxi skirts are also trending for summer 2023. They're a great way to dress up or down your look, depending on your mood and the occasion. Maxi skirts are easy to wear, versatile, and come in many different styles. Consider proportions and fabric weight: Denim maxi skirts can feel a bit heavy so choose one that is an A-line or cut on the bias.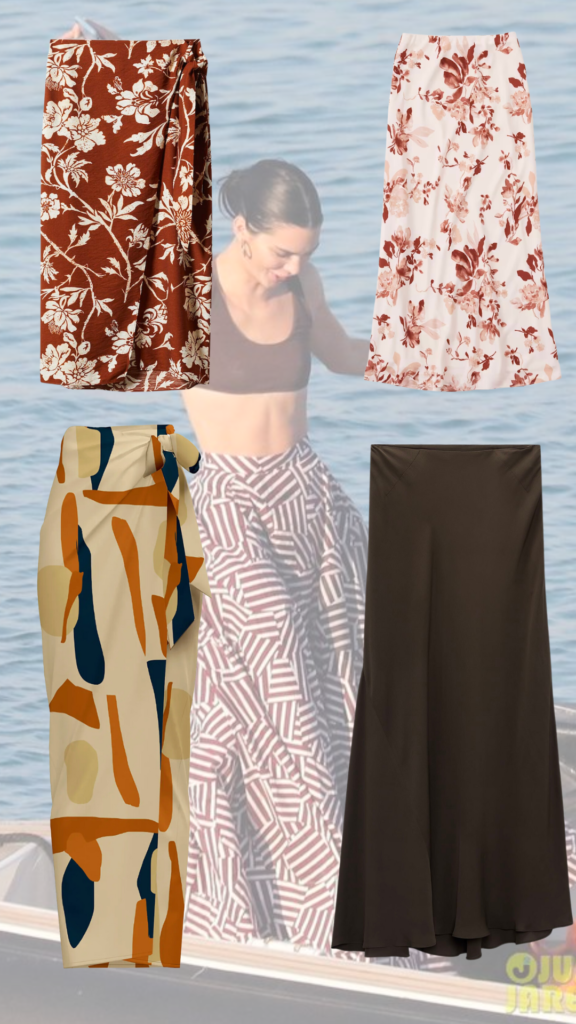 Floral Wrap Skirt in Brown at Mango
Abercrombie & Fitch Women's Faux Silk Column in Brown Print
DIARRABLU Seur Tilo Print Maxi Wrap Skirt in Cream at Nordstrom
Satin Effect Long Skirt at Zara
Bohemian Vibes
The bohemian style is always a popular trend, and this summer is no exception. I'm seeing lots of flowy dresses, oversized hats, and statement jewelry. This eclectic mix of different influences, from romantic to free-spirited and carefree, can be seen on the runways this season. We're seeing lots of texture in fringe and prints this season! To make this trend work for Summer 2023, try pairing a bohemian dress with cargo pants and utility pockets for a modern twist.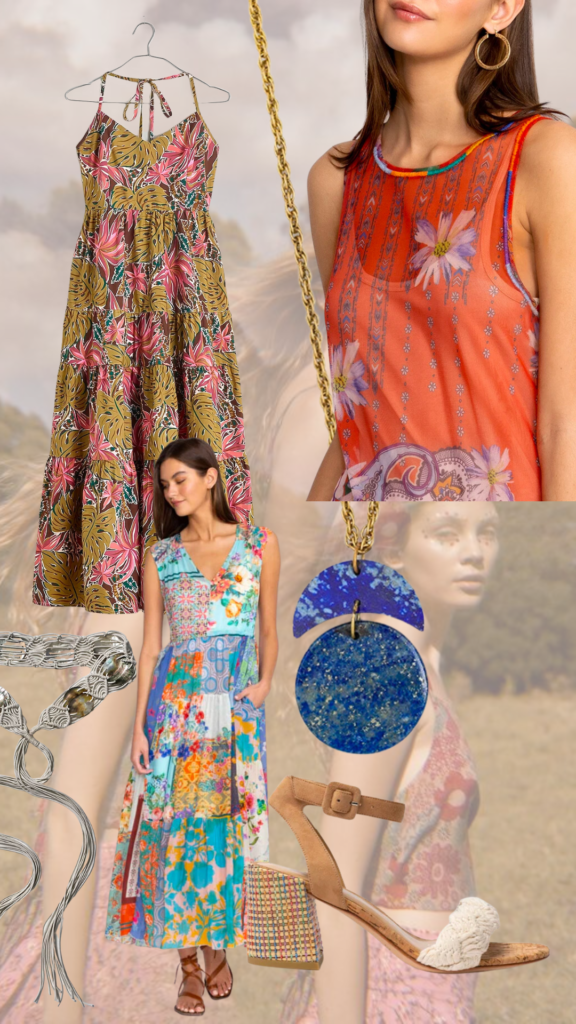 Sidonie Poplin Maxi Dress in Brushstroke Monstera at Madewell
Paisley Mesh Dress at Johnny Was
Saltwater Wrap Belt at Free People
Cherika Natania Dress at Johnny Was
Moonstack Pendant Necklace at Johnny Was
Braid Block Heel at Johnny Was
Do not buy something just because it is trendy.
Above all, learn how to develop your signature style because fashion trends are constantly changing and can be fleeting. What's in today may be out tomorrow, and if you're always chasing the latest trend, you may end up with a closet full of clothes that you don't love or wear. Developing a signature style that is unique to you allows you to express your personality and creativity, and it can help you feel confident and comfortable in your own skin.
When you develop your signature style, you're not just following the latest trends, but rather creating a look that is uniquely yours. This can involve combining different styles, experimenting with different colors and textures, and finding pieces that flatter your body type and suit your lifestyle. By doing this, you're not only creating a look that is unique to you, but you're also creating a wardrobe that is versatile and timeless.
Another benefit of developing your signature style is that it can save you time and money in the long run. Instead of constantly buying new clothes to keep up with the latest trends, you can invest in high-quality pieces that you love and that will last for years. This can help you build a wardrobe that is both stylish and sustainable.
Summer 2023 is shaping up to be a fun and fashionable season, with lots of exciting trends to try. From lavender to cargo pants with utility pockets, there's something for everyone. So why not try incorporating some of these trends into your wardrobe and see where they take you? With a little creativity, you'll be turning heads wherever you go. When you shop your closet for Summer fashion first, before spending money on trends, you will create a smart and sustainable approach to fashion. It can help you save money, reduce waste, and develop your personal style. For more summer fashion inspiration, check out our blog post here!