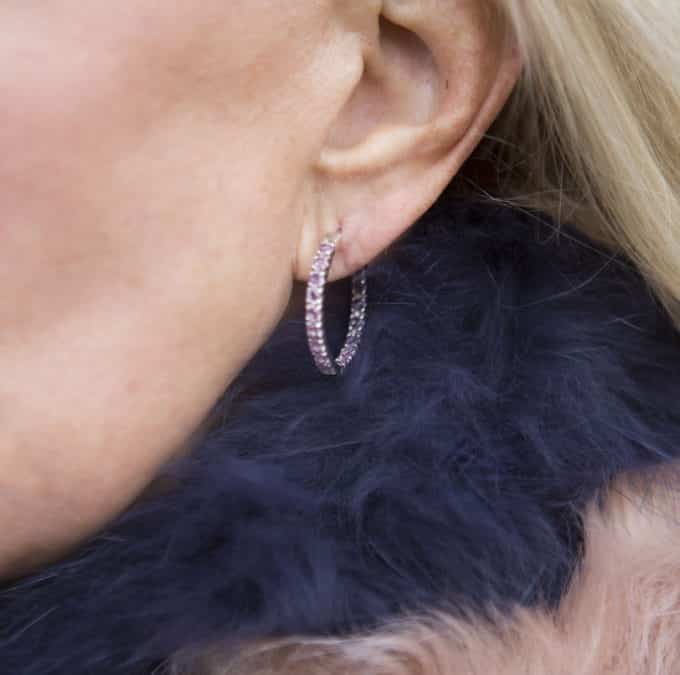 I am so thrilled  to be sharing this find with all of you! I have discovered Juwelo, a lovely gemstone jewelry company that is just arriving to the US market.  They are able to provide high quality gold and silver gemstone jewelry at an unprecedented price point.  A great alternative to costume jewelry!  They have a huge selection of earrings, rings, pendants and bracelets.  Perfect for any gift giving occasion.  Including yourself!!
Look at the Pink Sapphires hoops I just got. They are perfection!
The Island of Madagascar off the East Coast of Africa has one of the largest deposits of Pink Sapphires in the world. Discovered in the 1990's, it has made the acquisition of Sapphires more available to the public.
It is believed that Pink Sapphires nourish the emotional well being of the person wearing it.  The theory behind the belief is centered on clearing emotional blockages from the past which allows energy that promotes love, healing and awakened inner intelligence.
Sapphires might create balance between water and fire , making people stronger, freer, and capable of making healthier decisions. They are sometimes referred to as the gems of truth. How lovely!
Juwelo Pink Sapphires Inside-Out Hoop earrings made from 925 Sterling  Silver.  There are 36 (2.09 carat) Rose cut Pink Sapphires from Madagascar in prong settings . The earring circumference is 1.08″.  Available at Juwelo USA