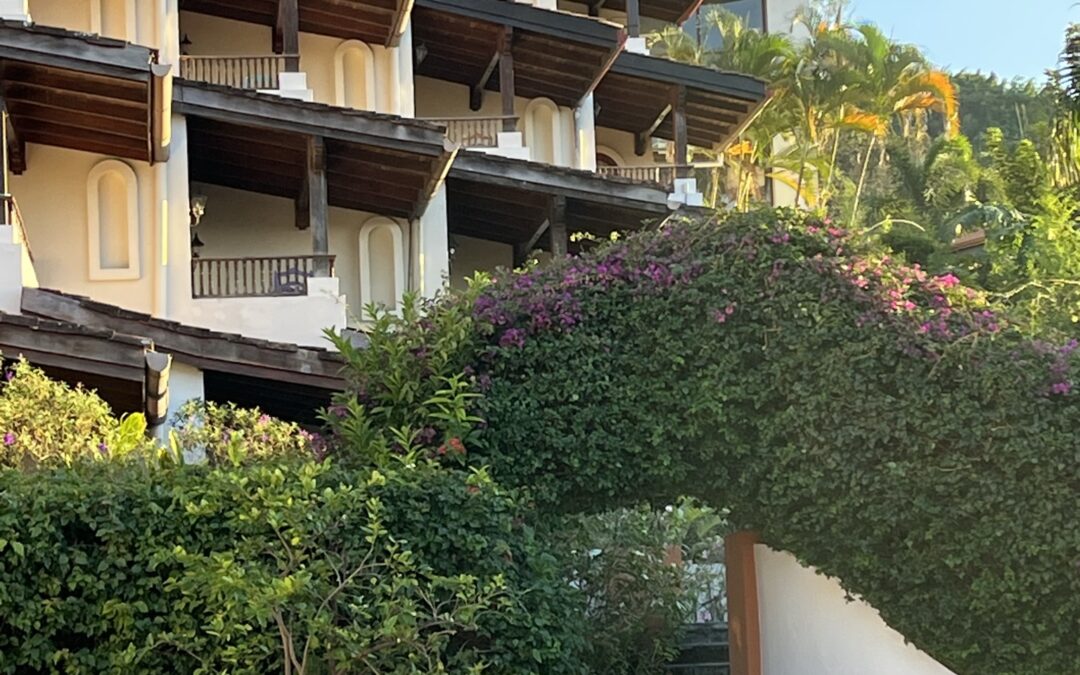 If you're looking for an exotic and affordable vacation destination, look no further than Costa Rica! This beautiful country is close to home but offers a world of new experiences.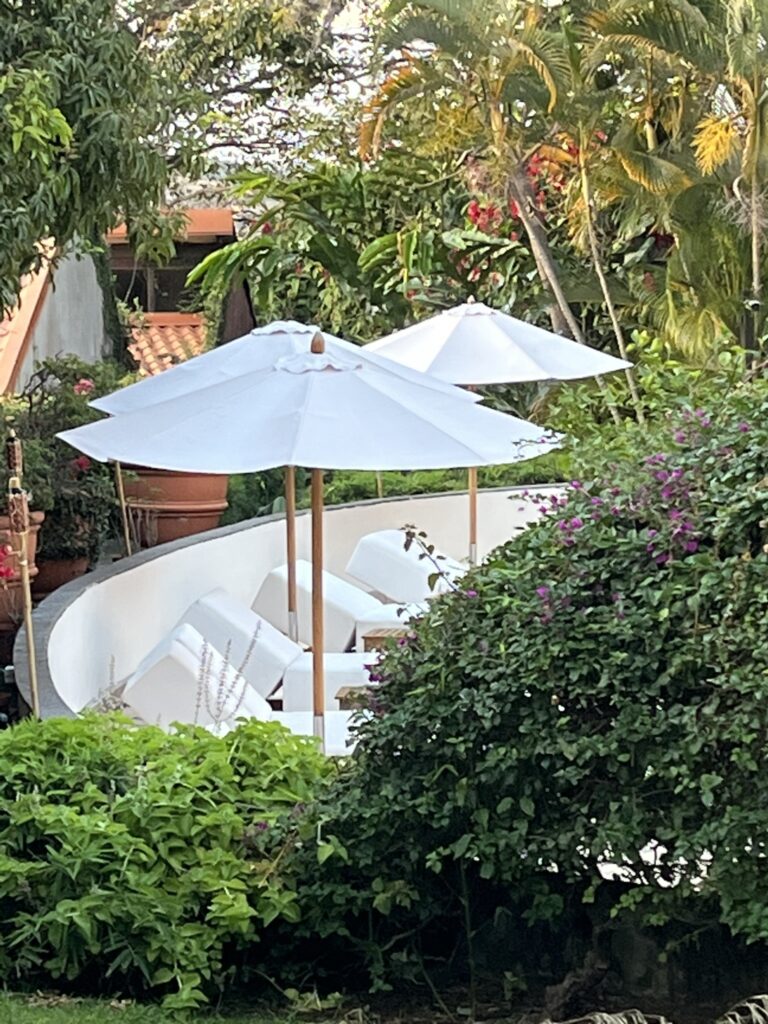 Travel to Costa Rica
I have traveled to Costa Rica on several occasions and wanted my husband to see this wonderful country as well. Flying to Costa Rica from Dallas was so easy. We flew direct to San Jose the capital of Costa Rica in 3 1/2 hours on American Airlines. The airport was beautiful and modern and customs was a breeze. The people greeted us with great smiles and that feeling of warmth from the people in Costa Rica continued throughout our 10-day trip.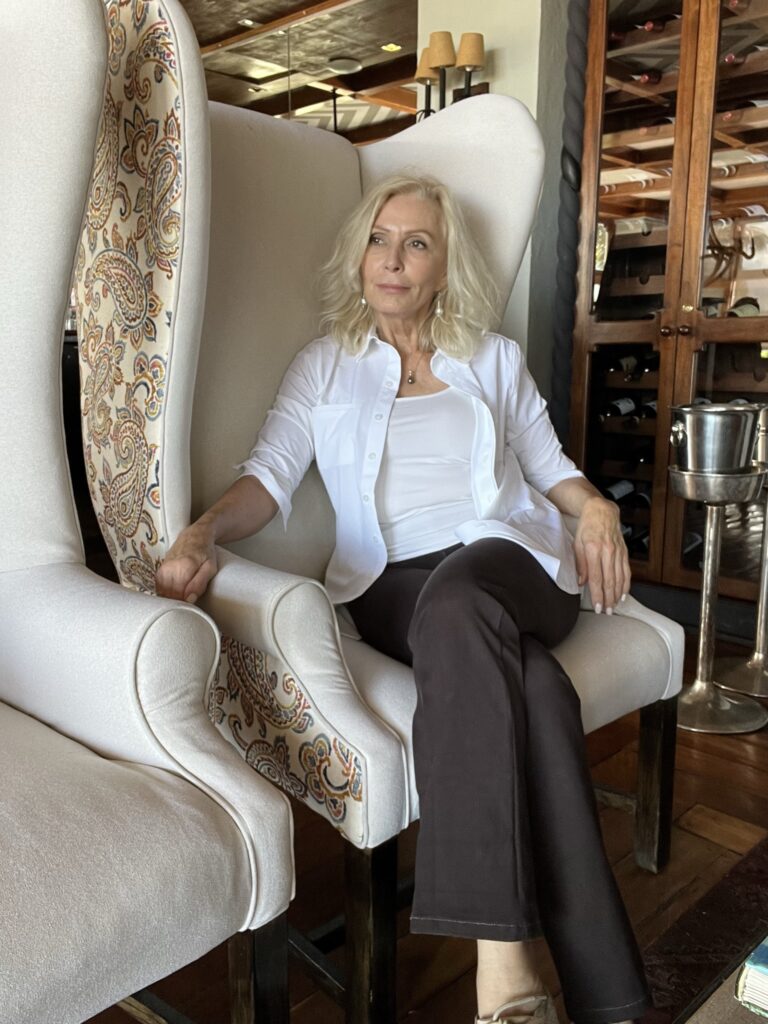 I always make sure to wear the most comfortable clothes while I travel. These amazing stretch pants by Lysse are a favorite of mine. Plus, when it's paired with this Athleta Urbanite shirt, it's perfection.
Whenever I take a flight to a foreign country I make sure I have a driver waiting to take us to our hotel. Even in the chaos of everybody landing, we met up with our local driver easily. It's a great opportunity to get to know the area and the driver is more than willing to show off their country.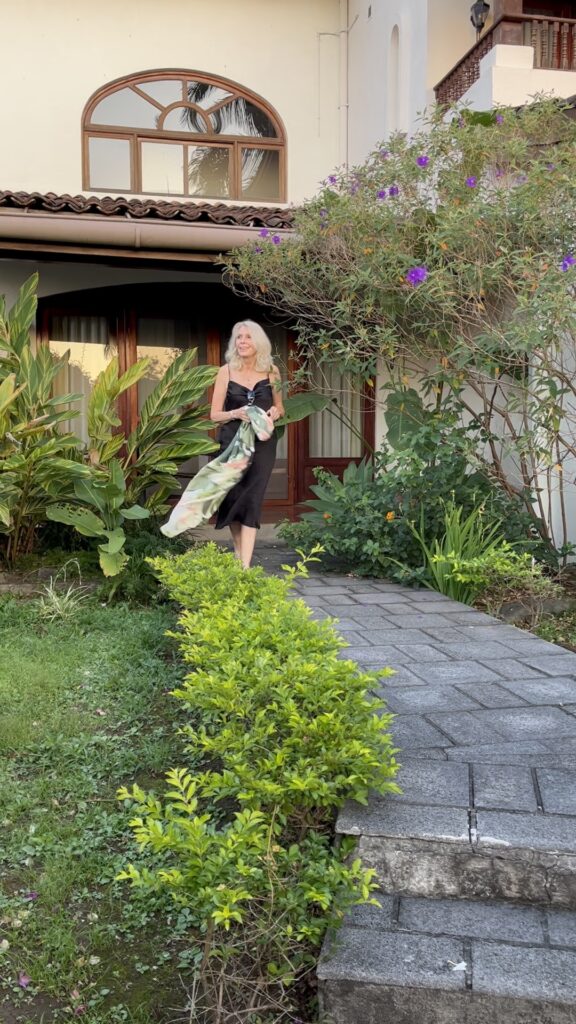 I must say it was great to be speaking Spanish again even though most people there can speak English. Going through the city with its well-kept roads and homes was a treat. Also, you can use the US dollar! Everything is billed that way and there is no problem with the rate of exchange. I use my American Express card which has never failed me.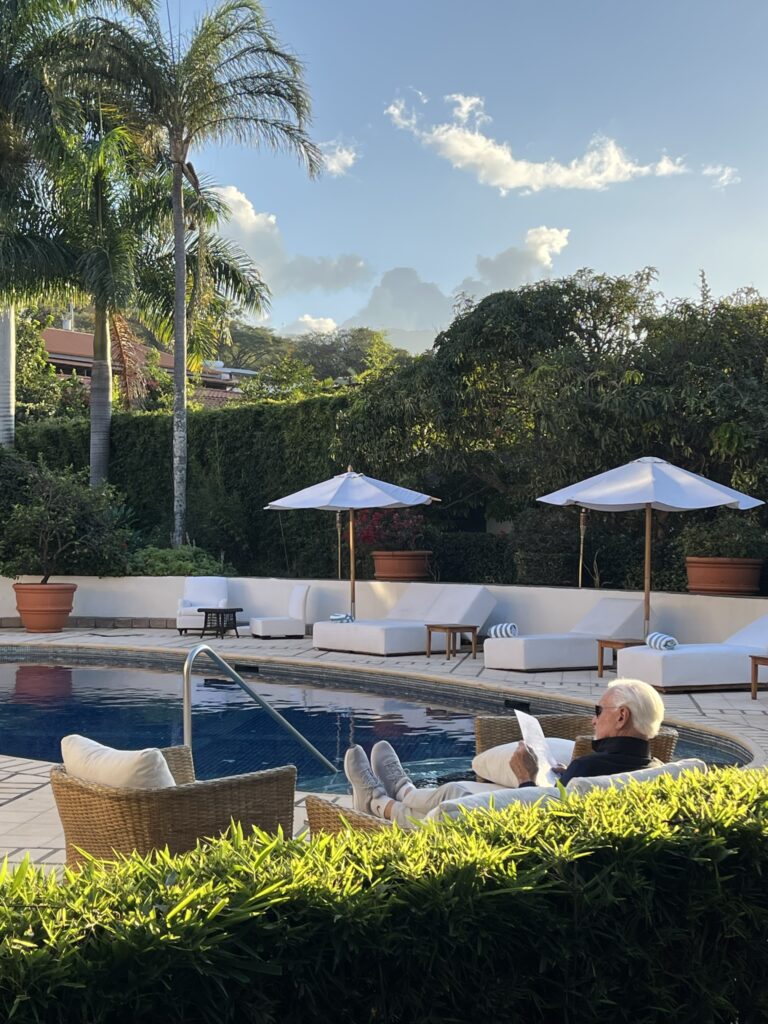 First Stop in Costa Rica
For our first night on our vacation to Costa Rica, I chose a small hotel up in the hills overlooking the city. The Alta Hotel was peaceful and beautiful and it had the feeling of a large home that had been converted into a hotel.
Alta La Paloma is quiet with a lovely pool and a great restaurant. The room rate was very affordable and the people staying there were mostly European. Plus, it was child friendly.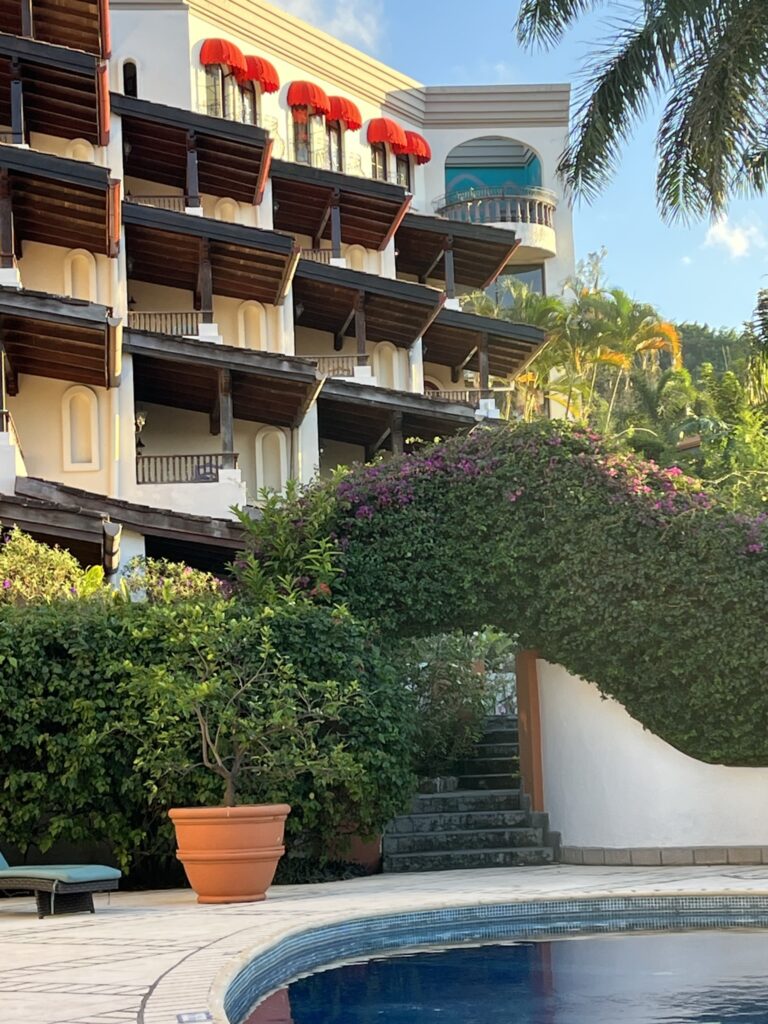 The next day we were leaving on the 4-hour drive through the central part of the country to go to the Arenal Volcano area. I don't sit in a car well so thankfully I discovered a better way.
Flying to the Arenal Volcano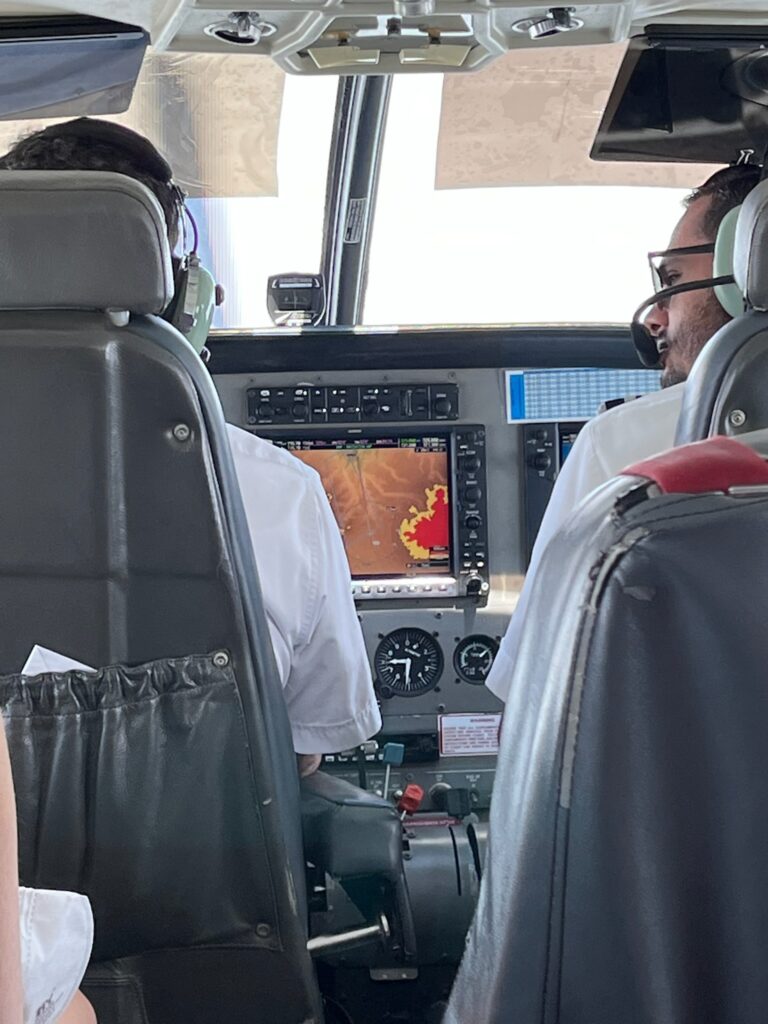 We returned to the airport but this time to fly on a small National airline called Sansa. We flew up to Fortuna, the main destination for anyone looking for a jungle adventure in the volcanic range.
It's also so much better to see the countryside via a small plane. Best of all, it was very affordable, both financially and time-wise.
Though I had been to the Arenal volcano when it was still erupting, it was very quiet and undeveloped at that time. It still is but there are several beautiful high-end properties and I chose the Nayara Resort.
To say it was luxurious might be an understatement. With three separate but contiguous properties, anyone you choose will be amazing. Nayara gardens, Nayara Springs ( adults only) and the Tented camp are all amazing.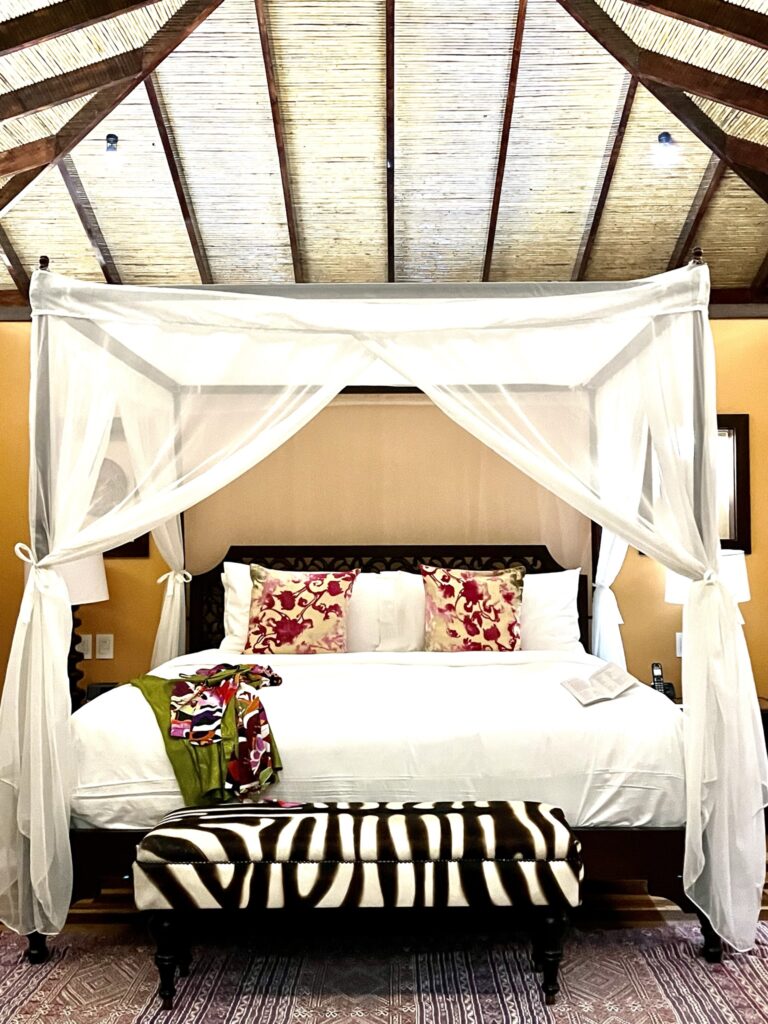 Set within the beautifully preserved jungle Nayara Springs resorts is an eco-conscious property that can teach us all how it's done well. As a matter of fact, all of Costa Rica is that way. They revere nature, their resources, and their animals.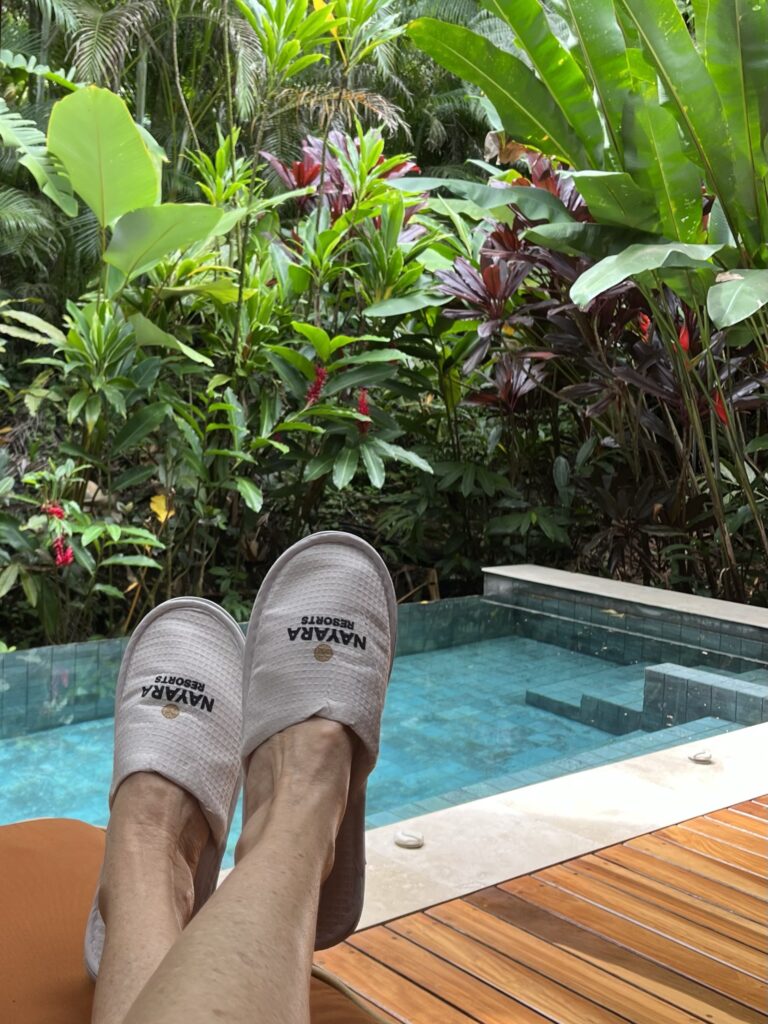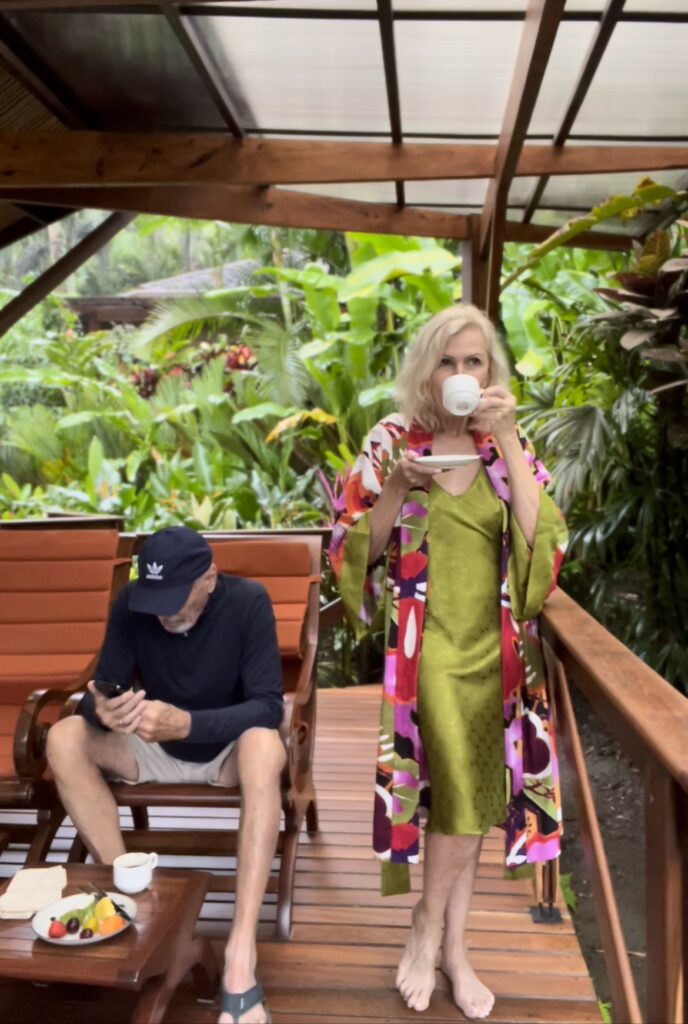 Our suite at Nayara Springs was absolutely stunning. I could've stayed for weeks in this incredible oasis.
Zipline Adventure in Costa Rica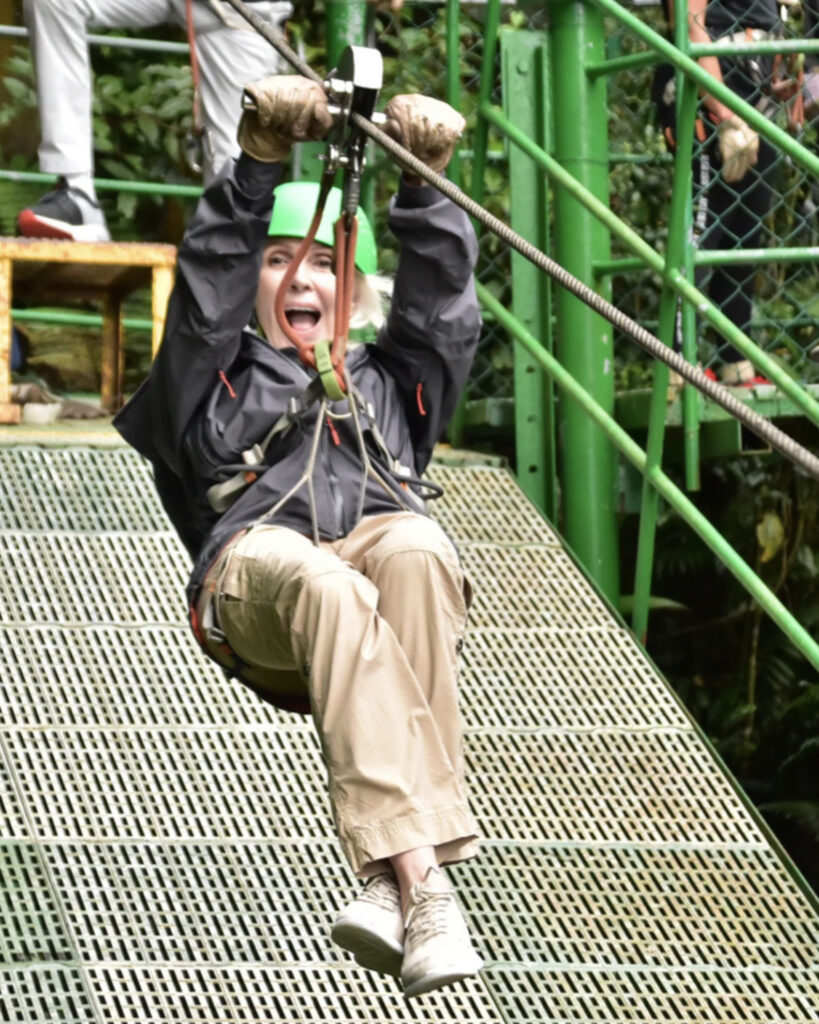 Our big adventure there besides the fantastic dining, my hot springs-fed private pool, and the incredible service, was the zip line. Which was not for the faint of heart, even though people of all ages were there. This amazing experience had seven platforms and a fantastic jungle to fly through. It was a great adventure, so definitely look into it before you leave.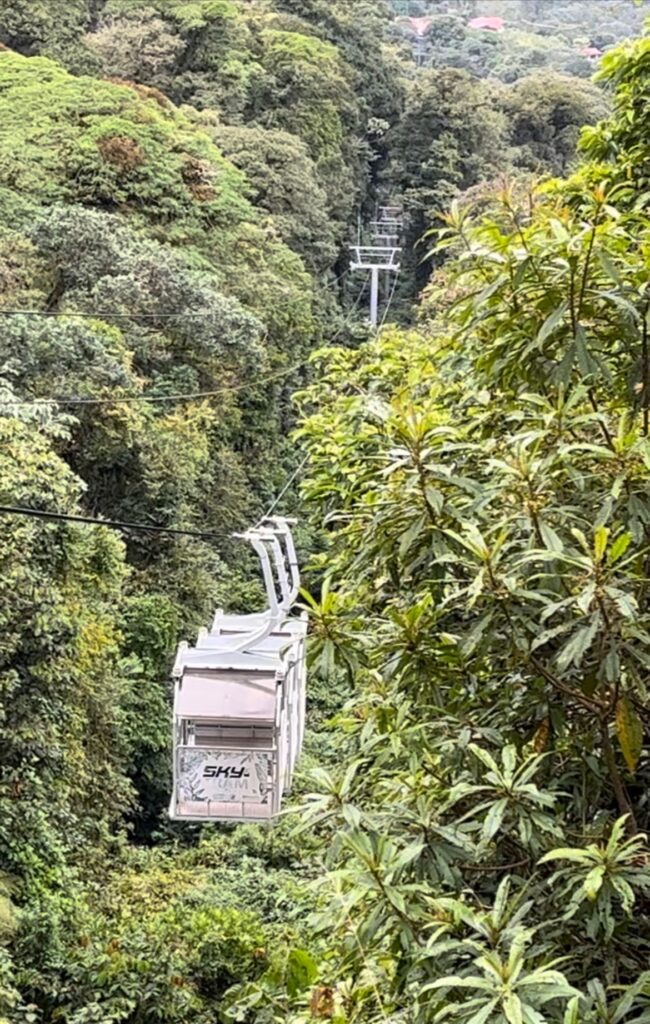 There is so much to do in this area. There will be something for everyone! From great adventures to Spa Days and yoga retreats, you will never want for more.
Heading to The Pacific Coast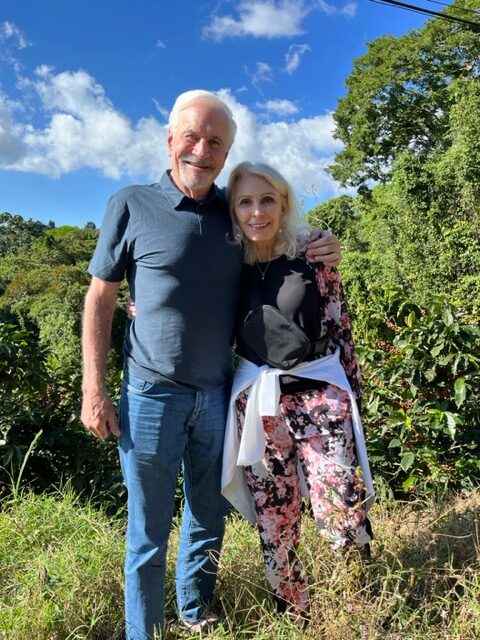 We drove across the country to the Pacific coast, a three-hour drive. With a bonus stop to see the large alligators in the river. Can you believe these were the small ones?!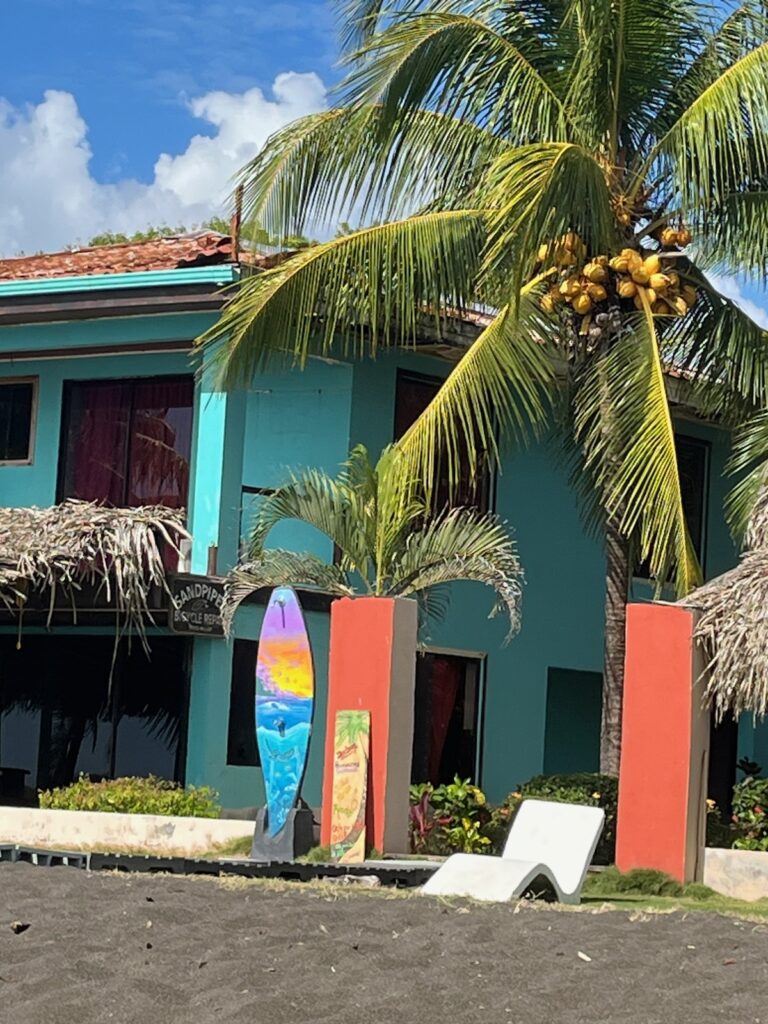 VRBO homes can be found on the pacific coast. We stayed in one near the Playa Negra and they are great. This one had a swimming pool and was so close to the beach. It couldn't be a better way to get to know the country.
One thing I love about traveling is going to the drugstores so beautifully kept and well done. Typically I buy my Retin-A while I'm abroad. This area had a fantastic supermarket with everything fresh and fantastic prices.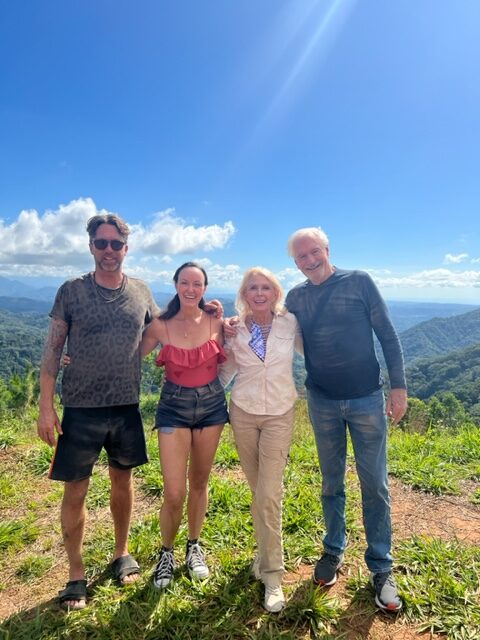 The big adventure here was a 4 hours ATV ride through the jungle to the waterfall complete with a lovely lunch at a local restaurant in the mountains. Gorgeous beaches quaint little bars well behaved dogs and wonderful waves were all part of the experience there.
My daughter discovered a wonderful little hotel on the beach that had a yoga class so we even managed to do yoga by the beach. This hotel was gorgeous, quaint, and so well-kept. Although a beautiful and small property, Encantada still offers everything you might want for a quiet stay on a pristine beach.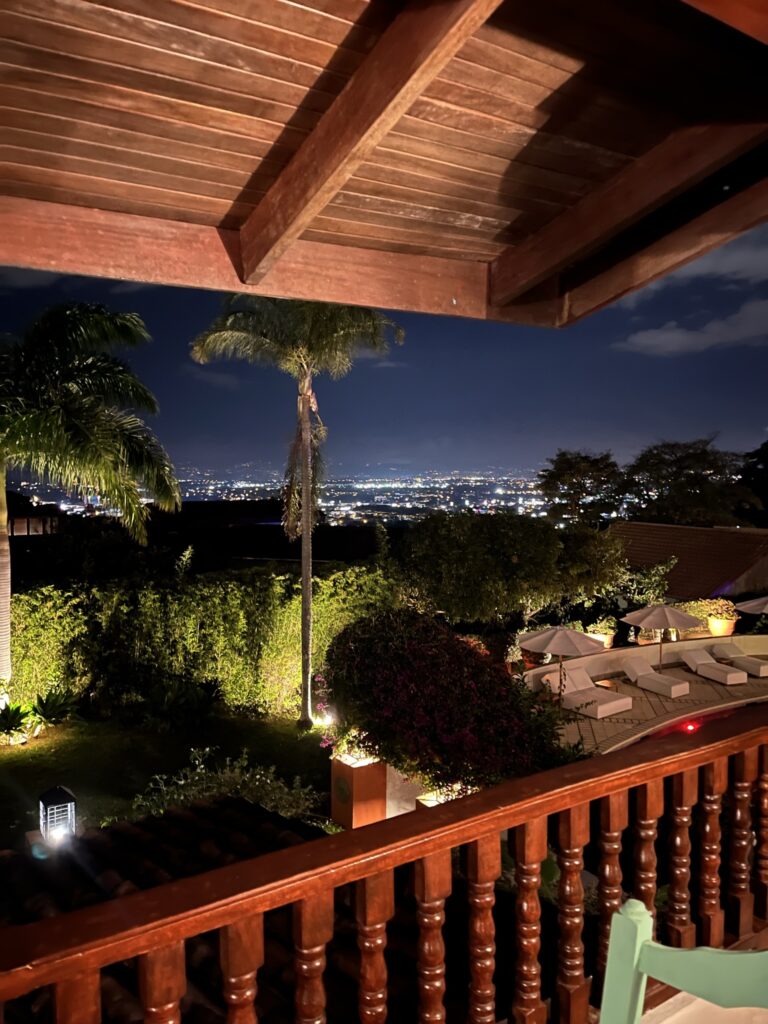 As Our trip comes to a close we are back at our hotel in San Jose. The Alta La Paloma has such a lovely view of the city, it's bittersweet to be leaving.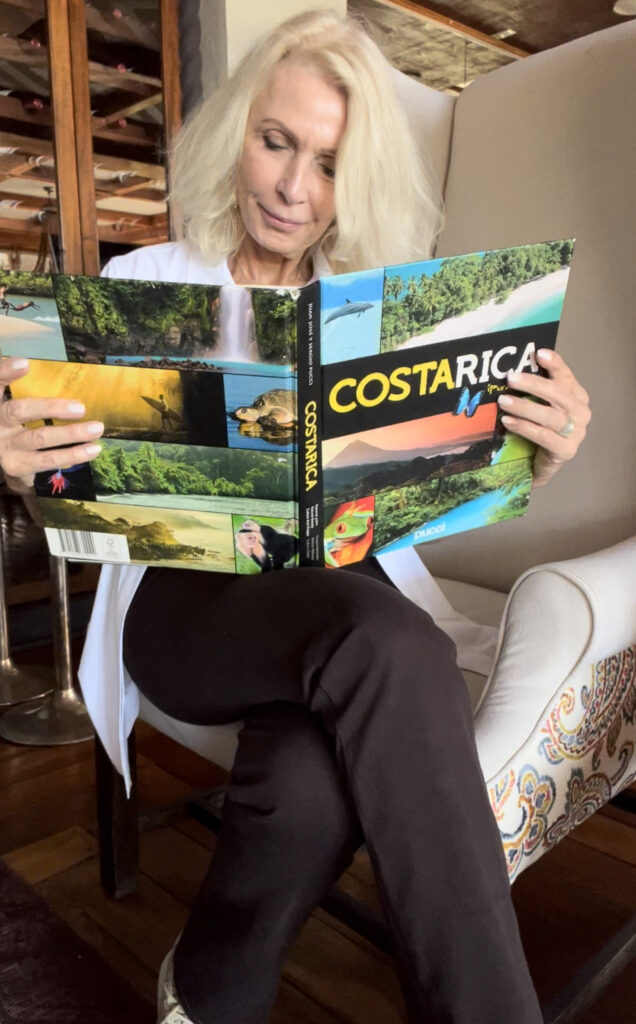 My vacation to Costa Rica was the perfect location for some much-needed relaxing. I highly recommend this location for your next adventure! Or for more travel inspiration, check out my blog about my trip to Taos, New Mexico. Plus, for more vacation reels check out my Instagram. Happy travels!