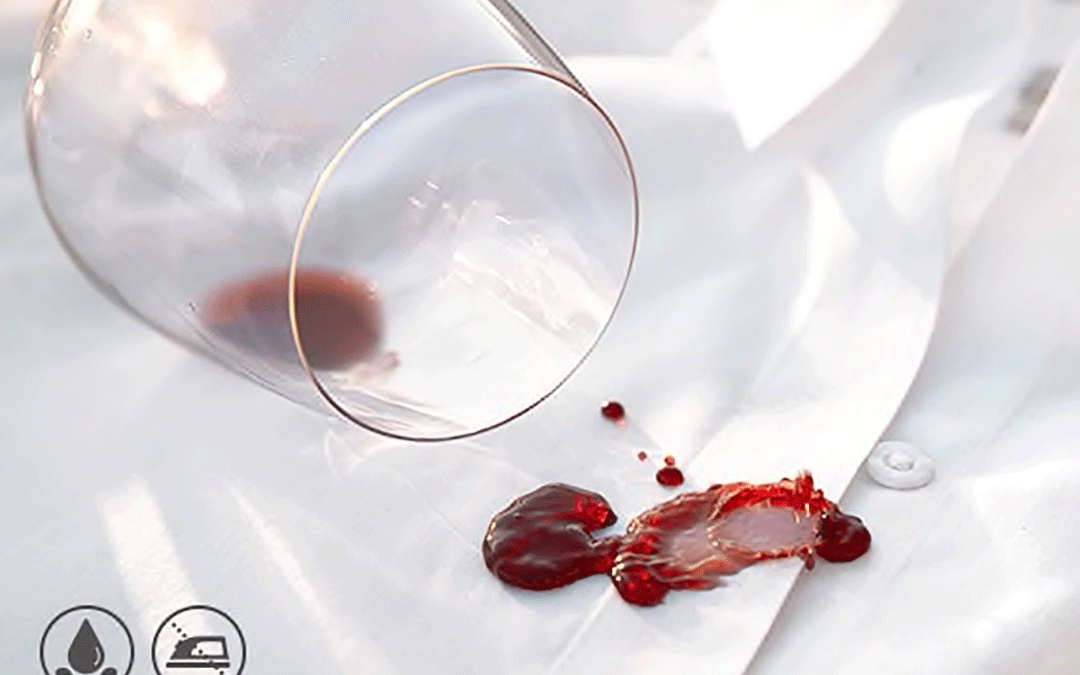 I have to confess; I am having a bit of a moment with Chicos right now. My daughter and wardrobe stylist gave me a tip last year that Chico's was "actually pretty cool" and had been shopping there for years for her clients. As you know, I love a good challenge mixing my highs and my lows or in this case: my Chico's and my Valentino's 😉 Here I am last week doing JUST that!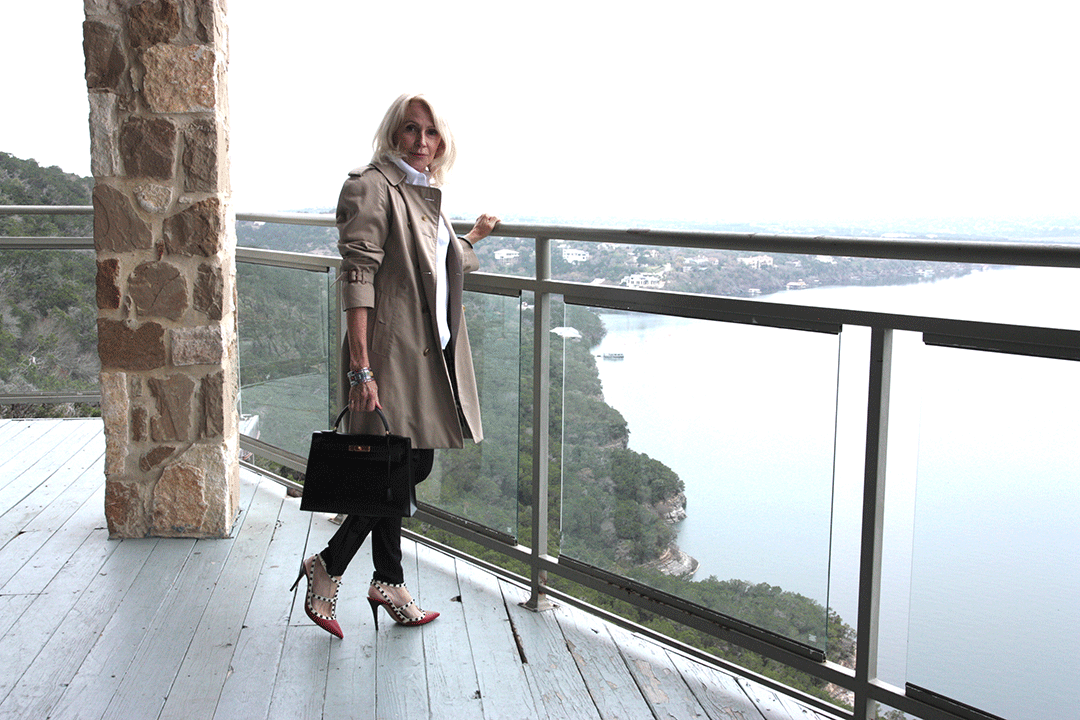 We are thrilled that Chico's reached out and asked me to participate in their "No Stain No-Iron Shirt" challenge featuring their new technology of stain-resistant fabrics: Stain ShieldTM.
You had us at no ironing needed! This blouse is just as flattering as it is wrinkle-free. A total bonus that the cotton fabric is enhanced with Stain Shield™ technology that repels oil-based and water-based stains (think ketchup, mayo, soda, WINE—you can say goodbye to those mishaps.) "Though it may not repel every single stain you encounter, it's a fabulous feeling to have protection from some of those everyday oopsies."
I decided to take my new blouse out on a test drive for lunch with a friend at the Oasis on Lake Travis. Here I am, wearing all of my favorite friends: Burberry, Hermes, Valentino and my newest friend Chico's.
No fool here. I put my fancies aside before the test and took a fortifying sip of red wine.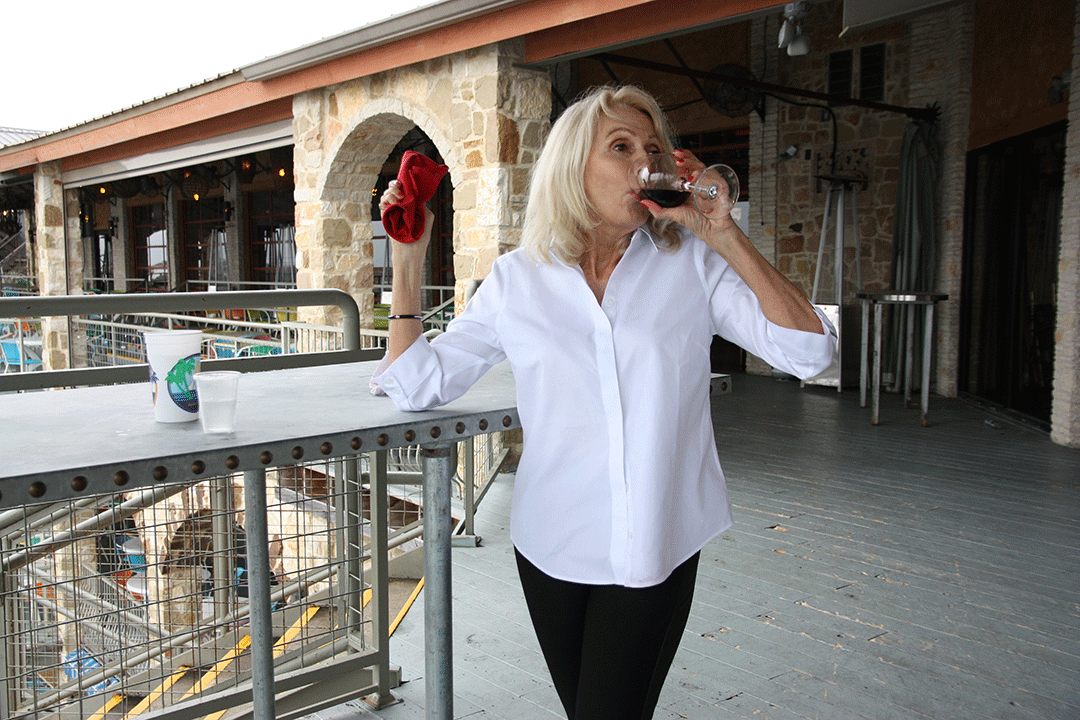 Here we go with the test, but I wanted to make sure it was a good and honest spill.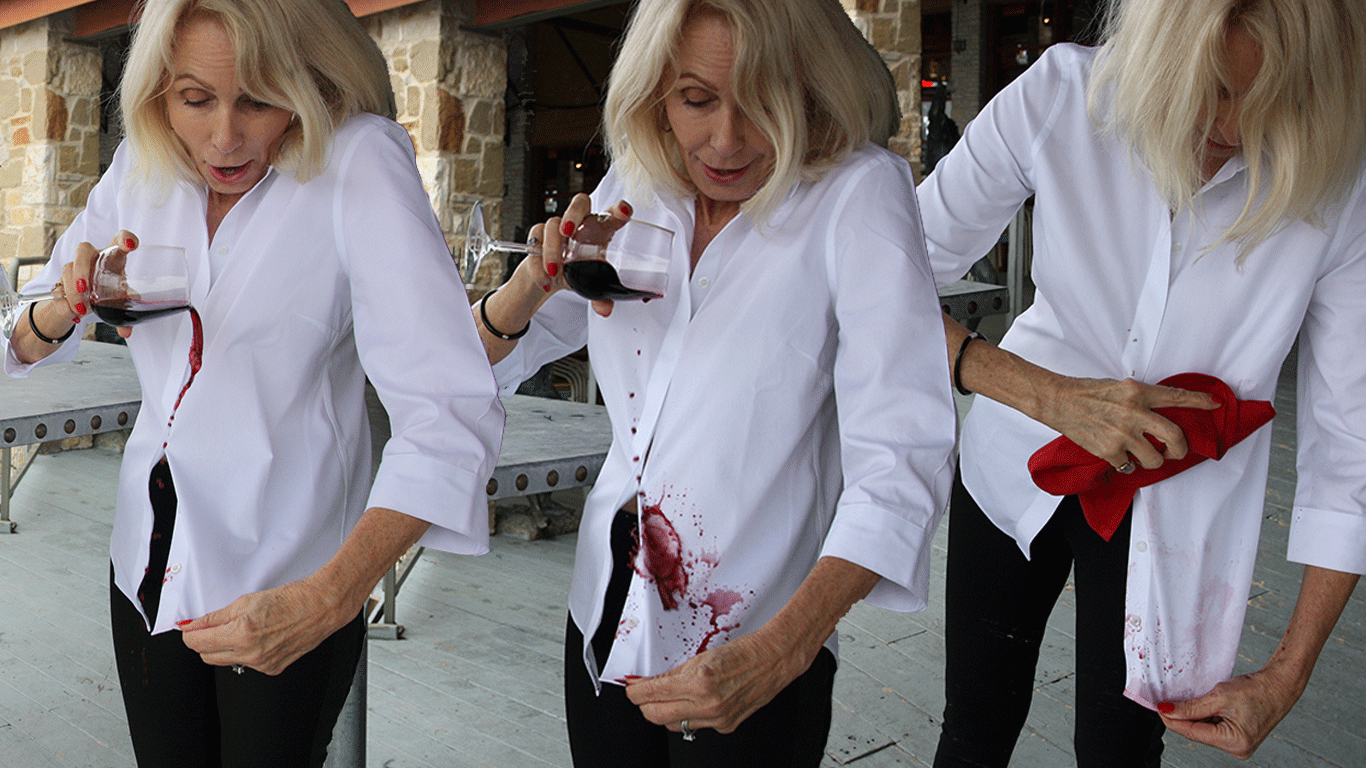 And to our surprise, my Pinot Noir wiped right off of this blouse with a tap and some water!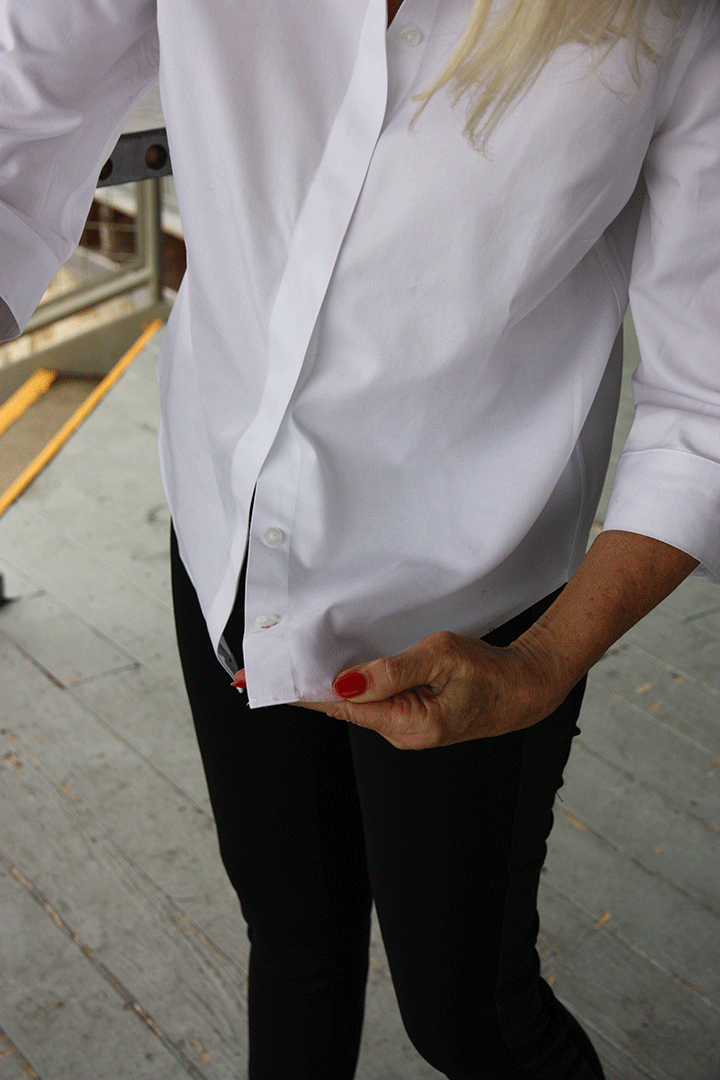 Presto success I couldn't believe my eyes. Traveling will be so much easier, and there is nothing like a tailored shirt to take a look up a notch. Just ask Carolina Herrera.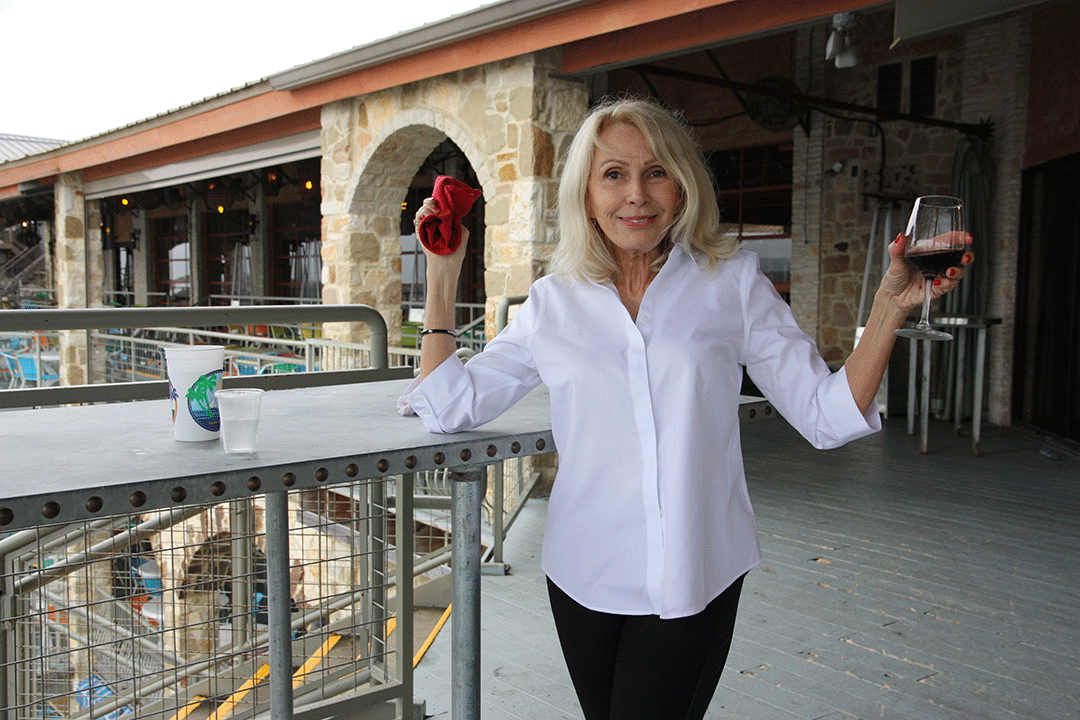 We #lovechicos and am happy to partner with them on this post.