Hello LOVERS! Valentines Day is right around the corner. No matter what your relationship with this holiday is, be sure to treat your sweet (or yourself and girlfriends) with this simple quick and easy chocolate cake recipe that will blow your mind! It is perfect to quickly whip up at home or wow your friends by bringing these ingredients to you Gal-entines Day soiree.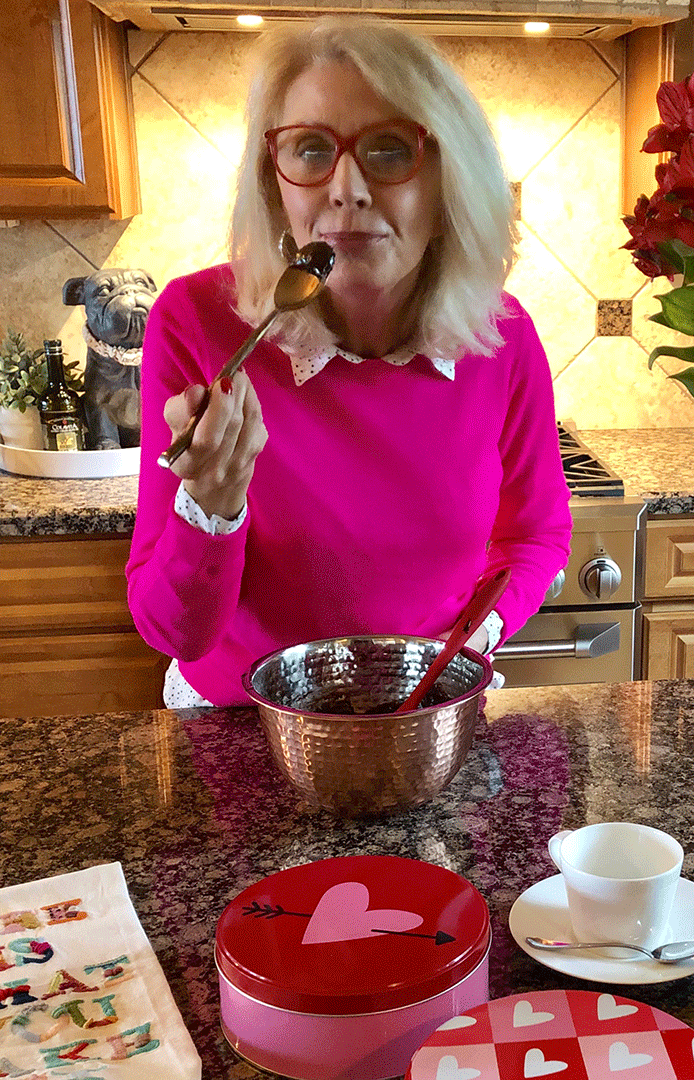 Cake 
4 oz. butter 
4 oz. bittersweet chocolate 
3 whole eggs
1/8 cup sugar
1/4 cup cake flour 
---
Toppings 
rose petal ice cream 
whipped cream 
health bar 
cocoa nib 
rainbow spinkles 
caramel sauce
chocolate sauce 
candied rose petals 
rasberries
blackberries 
marshmallows 
directions: 
melt butter and chocolate together 
whisk eggs and sugar together
whisk melted chocolate mixture into egg and sugar mixture
whisk in cake flour 
Pour cake mixture into the can, bake 350 degrees for 10 minutes until outside of the cake is set and center is still soft. Please note: baking times may vary. Top cake with your choice of toppings while still hot and enjoy!