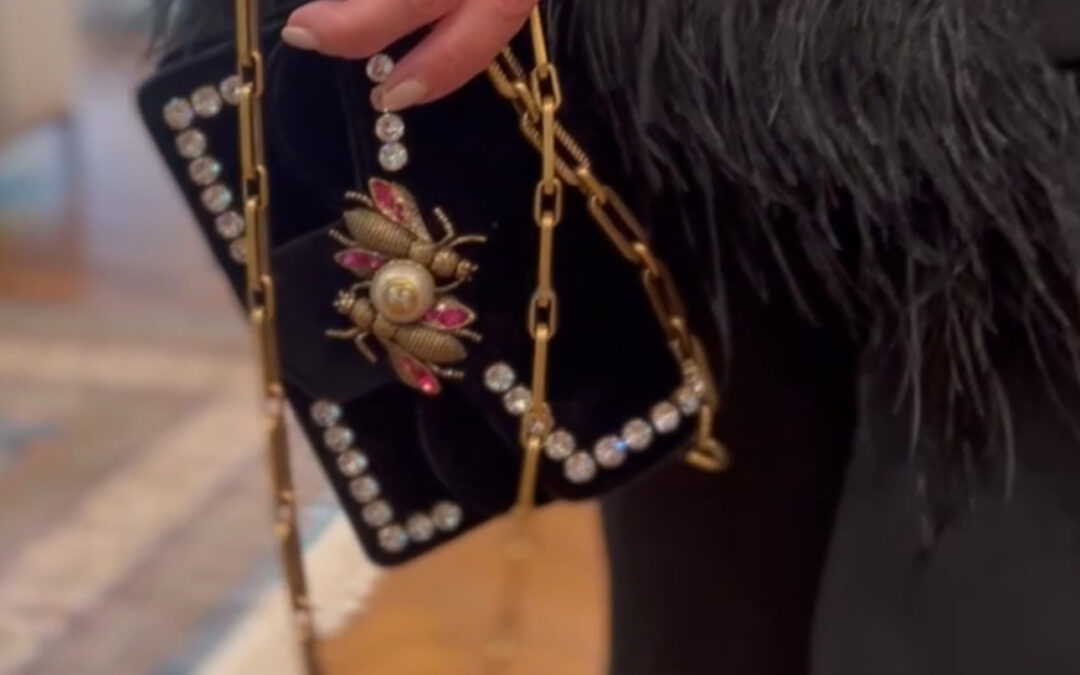 Do you have a favorite Holiday fashion staple that you want to wear on every occasion? I certainly do. But not to worry, in this post I'm going to share my tips and tricks on how to maximize your festive wardrobe by making small changes and creating budget friendly Holiday outfits.
Budget Friendly Holiday Outfits
This tuxedo dress from Adrianna Papell is one of my favorite Holiday outfits. It has so many possibilities, but at my age, it's just a little too short for comfort. Though pantyhose and tights always work well, sometimes you need to try something a little bit different.
Thankfully, this particular dress has quite a few stylish possibilities. Mainly a chic black coat, which made it so much more versatile. With one quick adjustment, this beautiful dress became a sophisticated and polished budget friendly Holiday outfit.
Here is the trick. I took the extra button they had on the inside as a spare and attached it to the opposite side. It made for an easy transition from the flap that was part of the dress to the coat it is now. If you know me then you know I love to shop my closet. So, finding simple and versatile ways to transform an article of clothing into a whole new outfit is very exciting.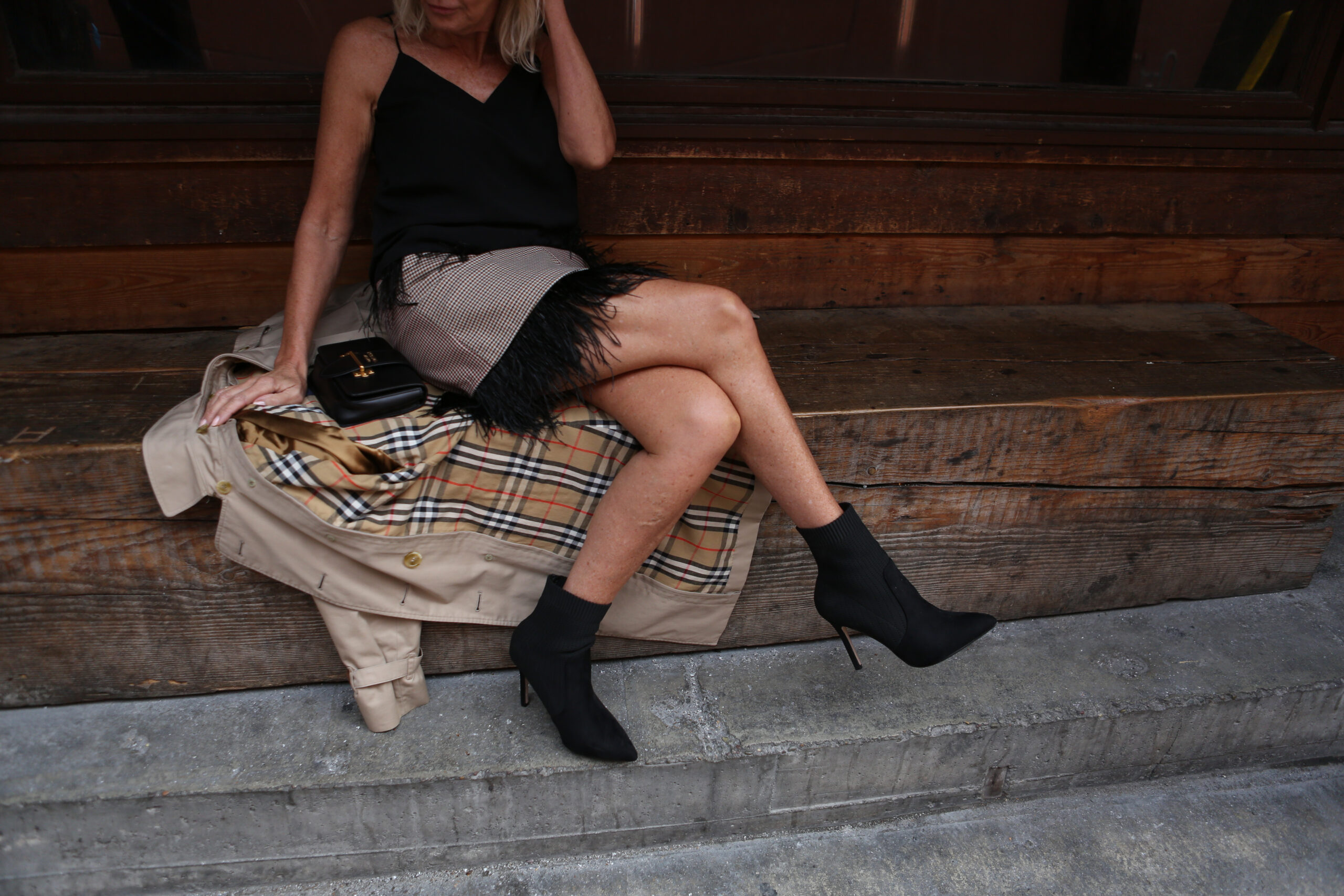 I usually add ostrich feathers to the bottom of my shorter skirts. It's an effective way to add some length while also adding in some fun detail. Keep in mind that if you're going to be using feathers, they can often be quite thin. So, if you're going to use options from places like Amazon, then it's best to double up to create a fuller look.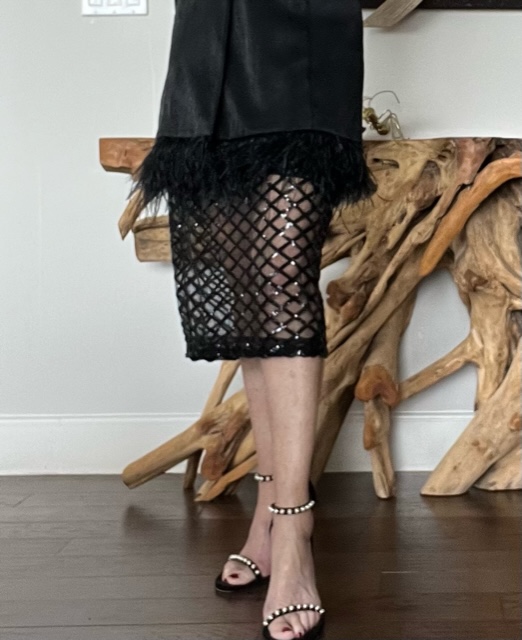 Recently, however, I stumbled upon another idea. I found the most fabulous skirt from J. Crew that works perfectly under this dress. It is latticed, sparkly, and super chic. Not only does it give me the length I need, but it completely changes the look without breaking the bank. Making this a perfect example of a budget friendly Holiday outfit!
Budget Friendly Handbag Tips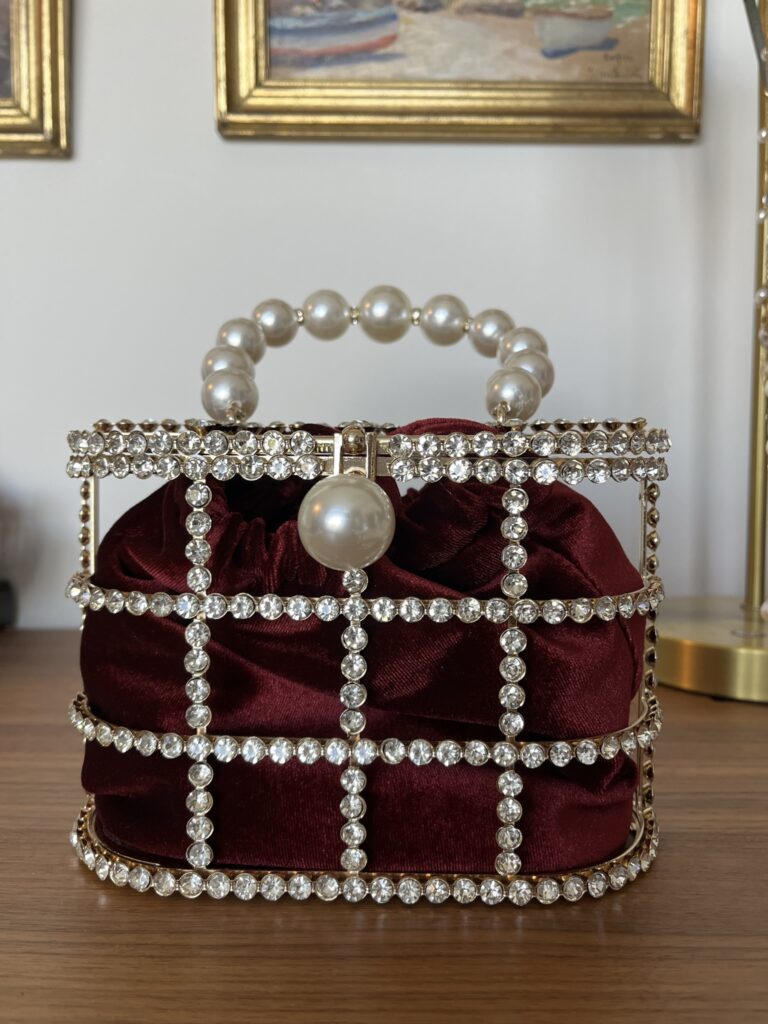 Last year I spent some time exploring all of the fashionable evening bags on the market. Then I found this one on Amazon that was very similar to the designer bags but at a fraction of the price. This stunning bag by Cariedo worked beautifully for all of my events last year. But this year I had an idea on how to transform it into a chic new look.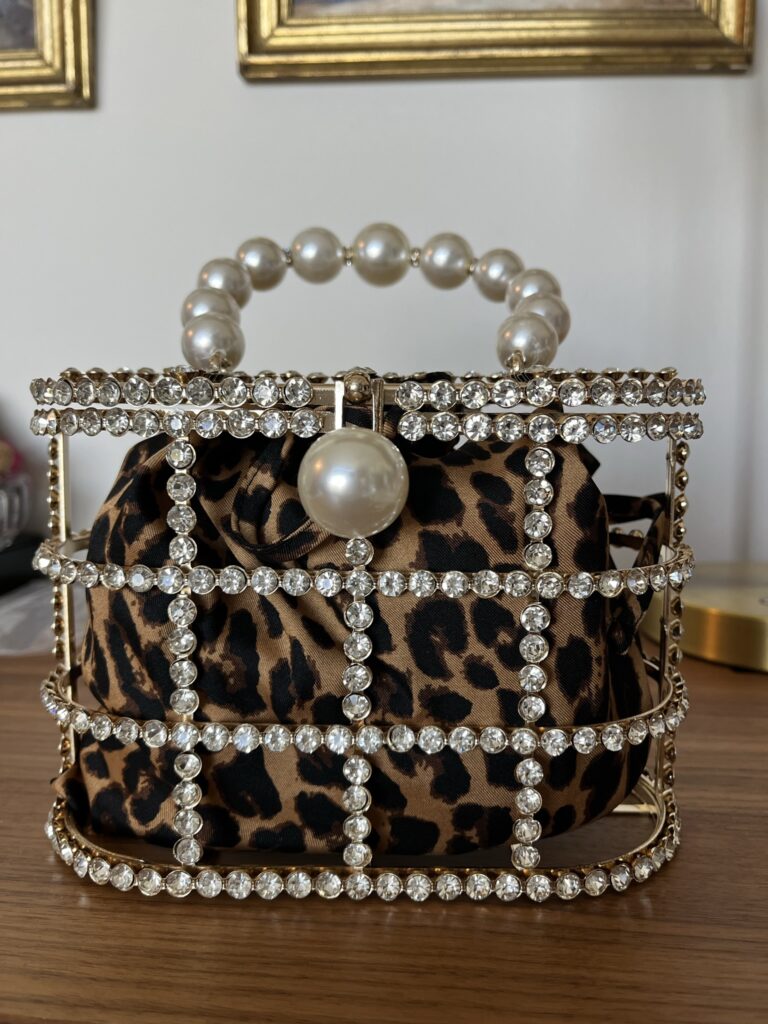 All it took was one simple change! I found some patterned shoe bags that I happened to have on hand and used them to cover the original burgundy insert. The first one is a gorgeous animal print that is stylish, fun and perfect for any occasion. The second one is a bright tropical print that was a great change of pace. I love the way the print stands out against the sparkling jewels.
3 different looks, with a quick and simple adjustment. You can do this with almost everything in your wardrobe. A little trial and error and you'll find that there are many ways of transforming your favorite pieces into something new. This is the easiest way to get the most bang for your buck and to keep within your budget during this Holiday season.
Maximizing the Use of Beauty Products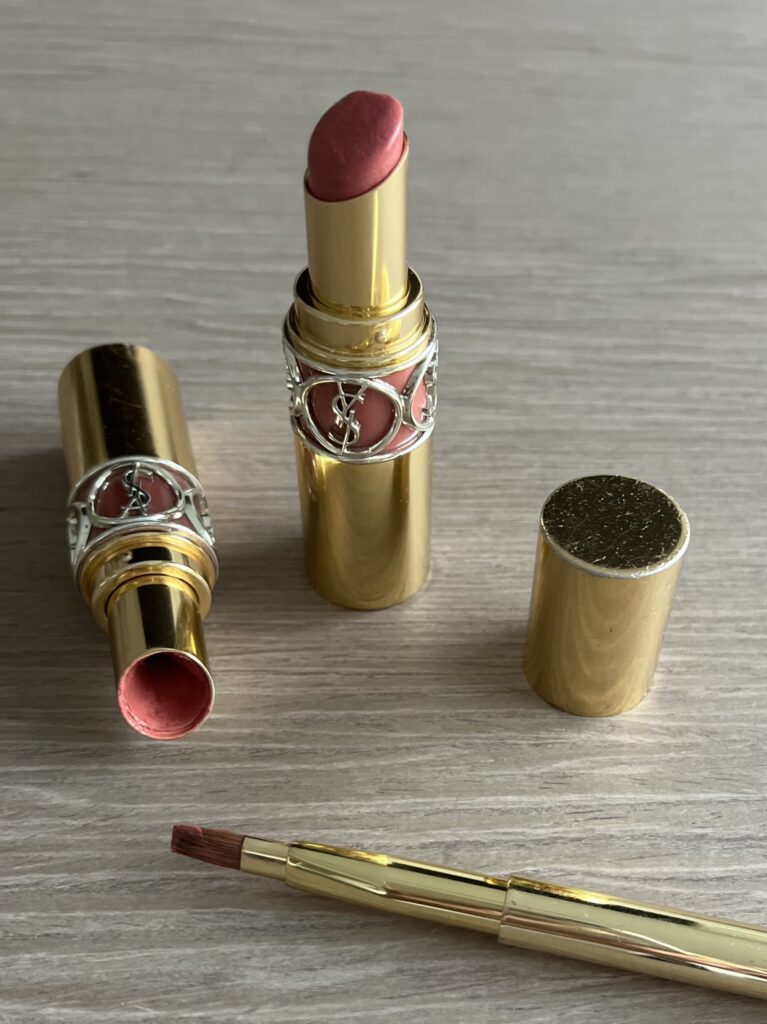 These tips don't just apply to fashion, there are also ways of maximizing the use of your beauty products as well. A simple tool like this lip brush applicator is an old-fashioned trick that will allow you to use every last bit of your lipstick. Plus, it will provide smooth coverage of your lip color or gloss and it's reusable.
If you're committed to sticking to your budget this season, then try to keep some of these tips in mind. There is always a way to give your favorite outfit a new spin, and usually it just takes a small change. If you're interested in some more feather inspiration, then check out my blog post on how to wear the trend here.