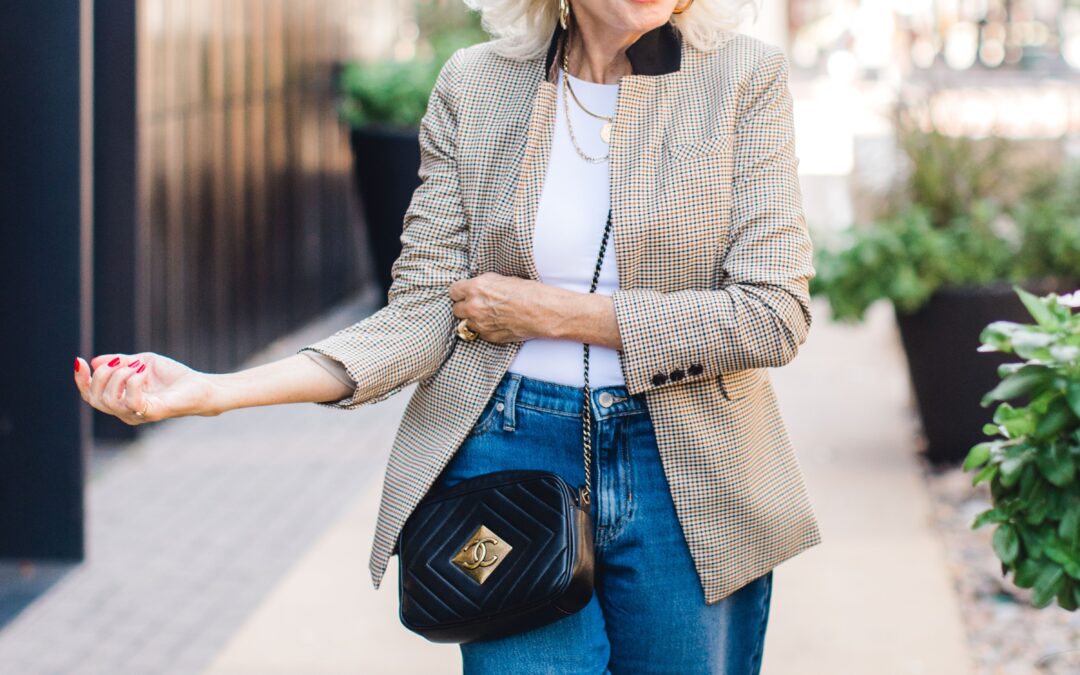 Fall is finally here which means it's time to transition our wardrobes. Tuck away those shorts and sandals and bring out the jeans and jackets. Fall is arguably one of the best seasons for fashion due to the extensive amount of versatile and trendy outfit options. However, it can also be a tricky time to navigate fashion-wise. People tend to jump right into scarves and sweaters when the weather doesn't really deem them necessary yet. So, in today's post, I'm going to share my tips on how to transition your wardrobe from summer to fall.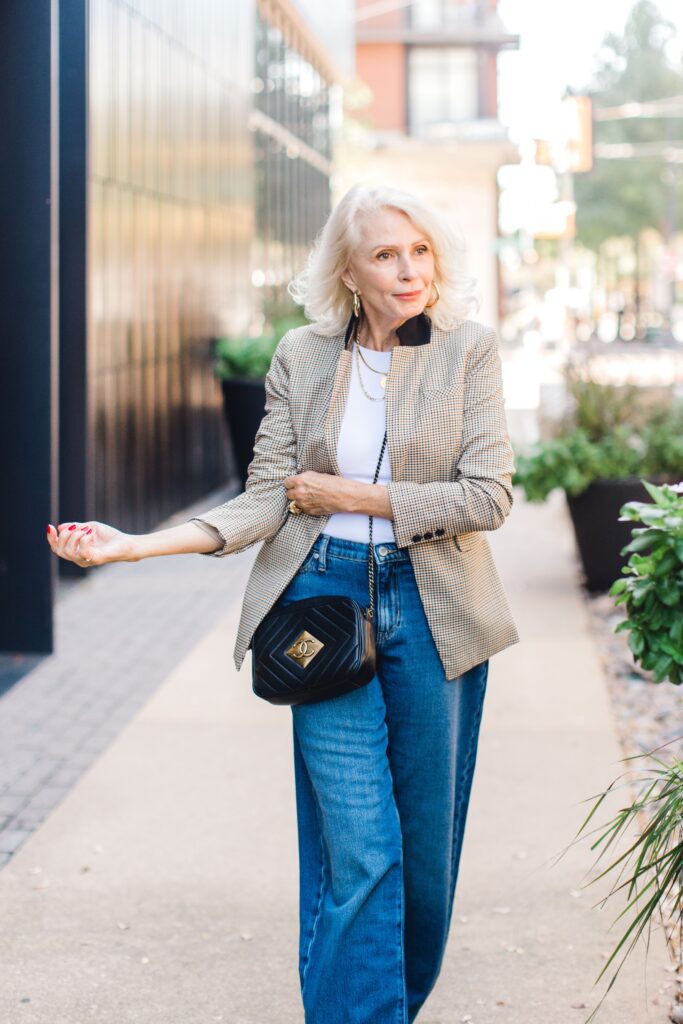 I transition my closet in a very simple way. When it comes to learning the seasonal trends one of the first things I look at are shapes. Are blazers still boxy and long or are they now cropped and fitted? Are skinny jeans still "of the moment" or has the shape changed? Is everyone wearing blouses or bodysuits?
Skinny Jeans vs Wide-legged Jeans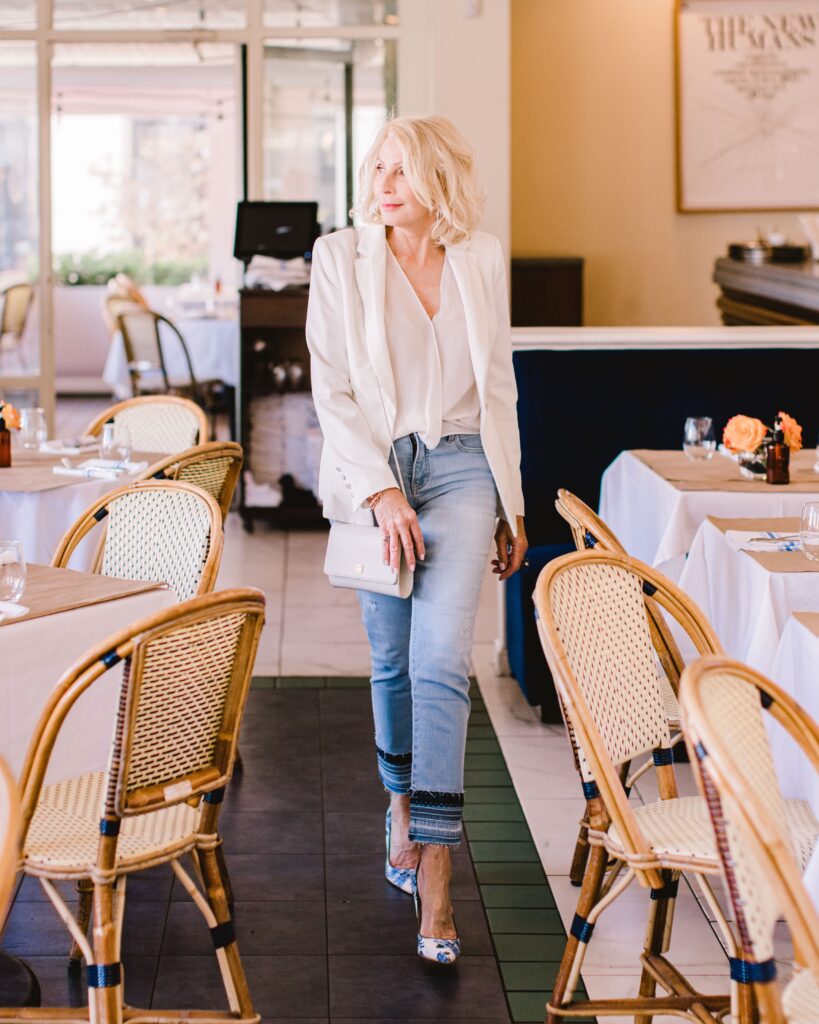 The high-waisted tight skinny jean look has been around for quite a while, and still going strong as a trend. Skinny jeans are so flattering and easy to style so it's easy to see why they've been so popular for so long. However, this year I am thankful that the loose-fitting boyfriend style look is trending. With a few adjustments, this lightweight denim pair from banana republic is the one I chose. It's a barrel leg, which is comfortable but a little too wide for my liking. So, I had my lovely seamstress slim down the legs for me a little bit.
Oversized vs Fitted Blazers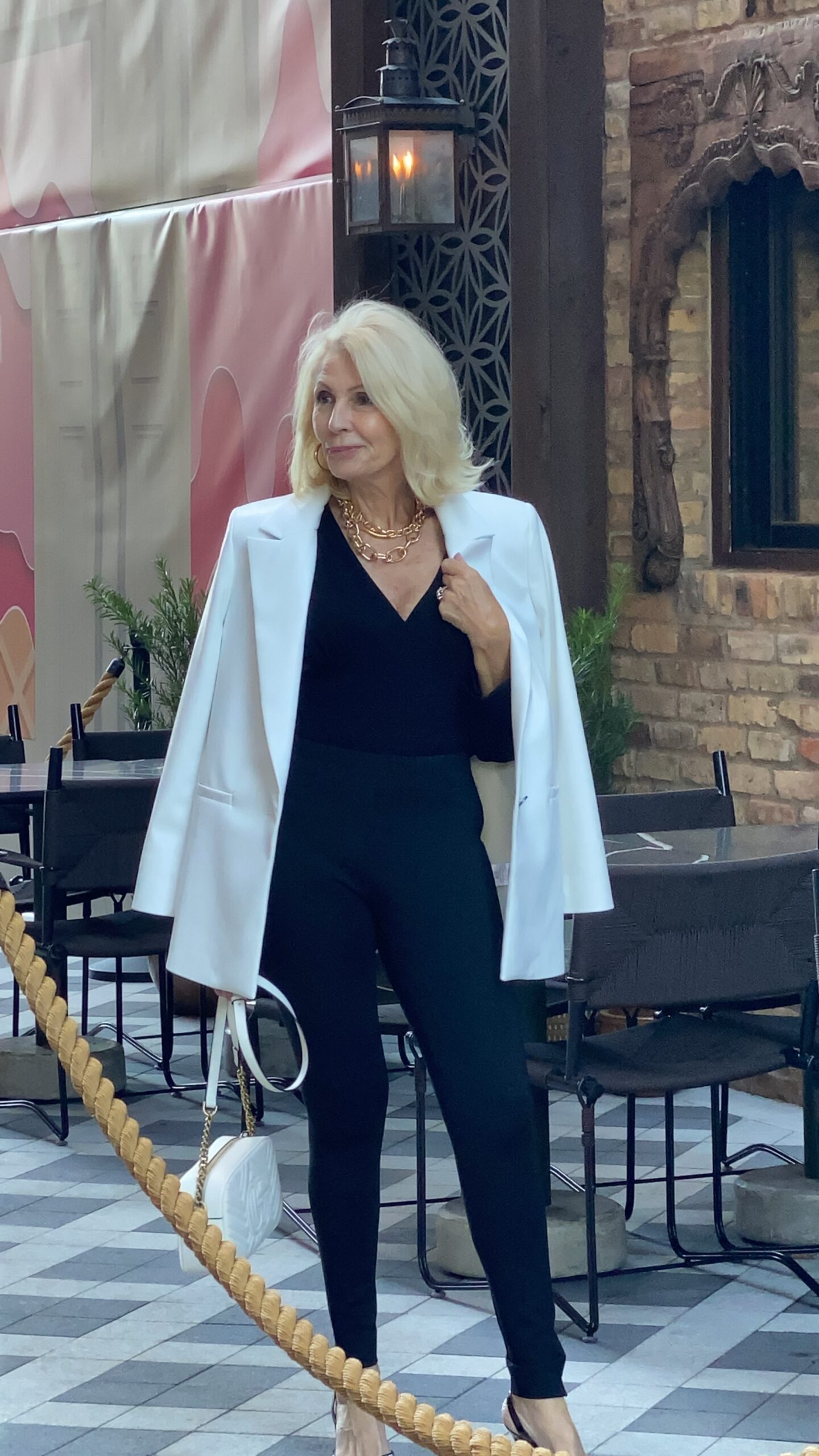 Oversized jackets are another fun Fall trend. I love how this oversized white blazer compliments the structured trousers and black top. When you're planning how to transition your wardrobe from Summer to Fall a blazer is a perfect choice. Warm enough to throw on over your shoulders if it's chilly but light enough to be that perfect chic accessory on warmer autumn days. However, if you're going to wear loose-fitting jeans then I would suggest opting for more form-fitting pieces to balance them out. This blazer from Dillards is an ideal fall wardrobe piece. The hazelnut plaid pattern is a timeless option for the season and it's incredibly versatile. But best of all, I love how this blazer fits me. The sleeves are the perfect length, and the single button closure creates a lovely silhouette for a more fitted look.
Cargo Pants
Cargo pants are in. This pair from Aritzia is one of my favorite options. They're high-waisted and the shape fits me very well. Plus, they're made of cotton twill. This means they're especially soft, comfortable, and gentle on my skin but also have the perfect amount of stretch. For another option, check out these green cargo pants from years ago. Two years later and they are back in the rotation. I love how fashion can change so much throughout the years but there are still tried and true favorites that always come back. The forest green color is perfect for fall and the cute button details at the hem take them to another level.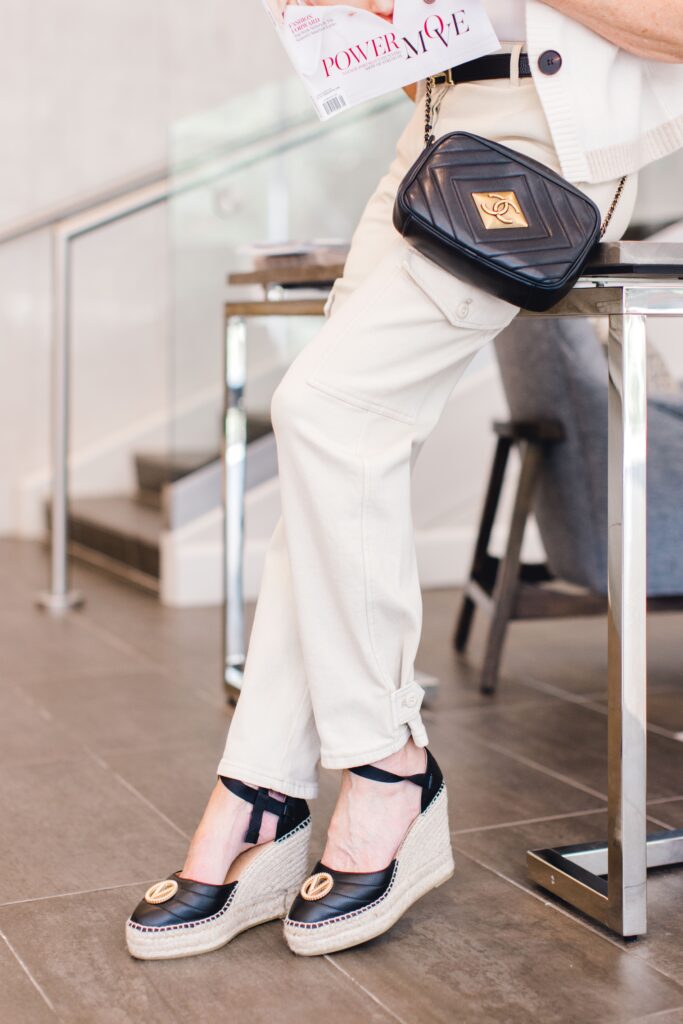 One of the best features of these pants is that they have a button at the bottom that allows you to tighten the hem. This comes in handy when you're wanting to pair them with heels instead of shoes. Just close the adjustable tabs and you'll have a perfectly slim ankle hem so your heels with be on display for everyone to see.
White Tanks and Bodysuits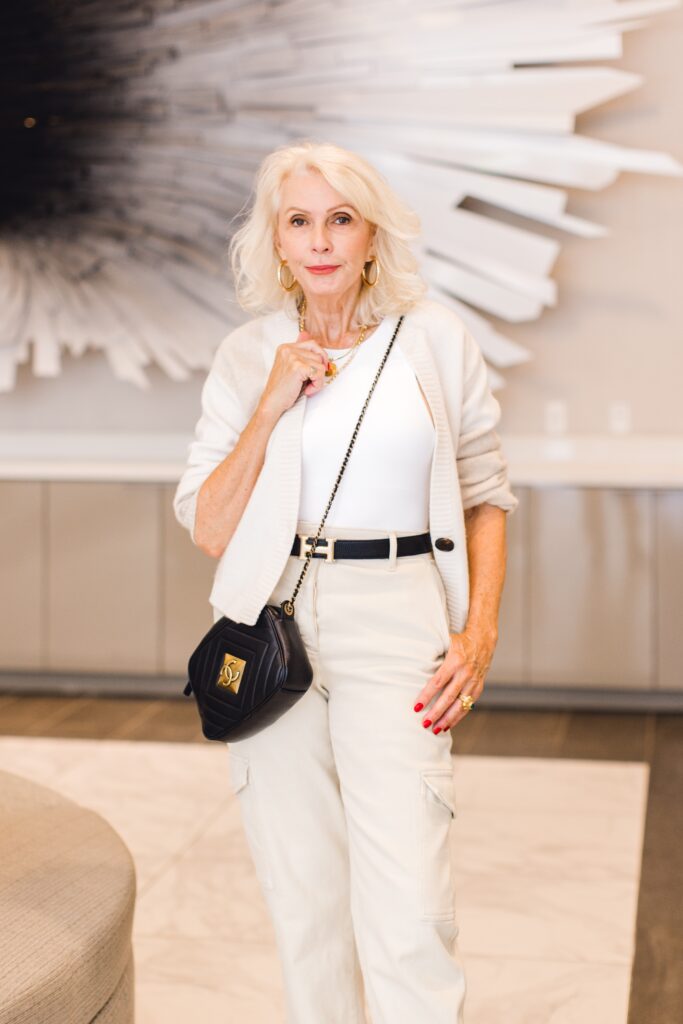 White tanks are in, and bodysuits are replacing blouses to a big extent. This is an especially good thing for me since I'm short-waisted and reasonably petite. All the volume of a blouse is just too much for me when it's tucked in. There are many choices for bodysuits on the market. Mine is from Zara but Skims also makes some very popular ones. I loved pairing this outfit with this gorgeous lightweight cardigan, another fall fashion favorite. Here is a similar one from Naadam.
The most important thing to remember when transitioning your summer wardrobe to fall is to have fun with it! Also, just because a new season is here doesn't mean you need to buy a whole new wardrobe. Remember to use favorites from your closet and layer them with fashion staples that you love. This way you'll really be able to stretch your closet and make it work all the way until winter! If you're looking for a fun new trend to try out, then check out my post about the feather trend here. Happy Fall everyone!