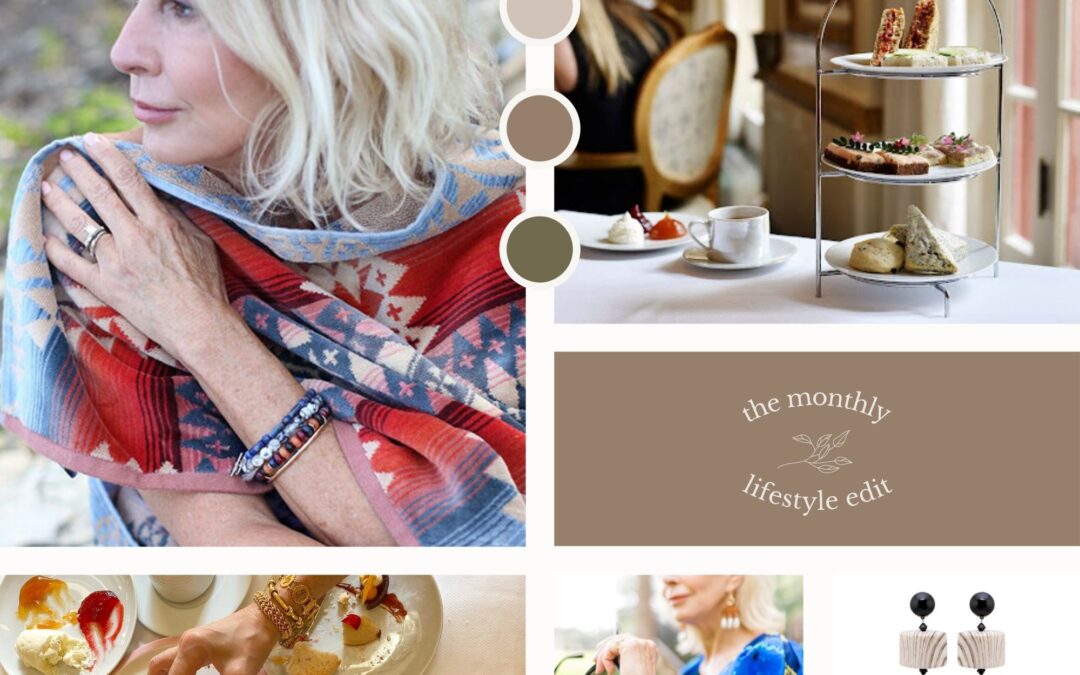 High Tea at the Adolphous
I had such a lovely time at The Adolphus Hotel in Dallas. There were tables of ladies chatting, children learning this lovely ritual and gentlemen enjoying their tea.
Consider tea for the holidays with your whole family. It makes a great tradition.
Exquisitely executed, Tea at The Adolphus is served in the beautiful French Room dining room. A storied tradition, the tea service is filled with delight and surprise, from the menu curated by our culinary team to the custom china.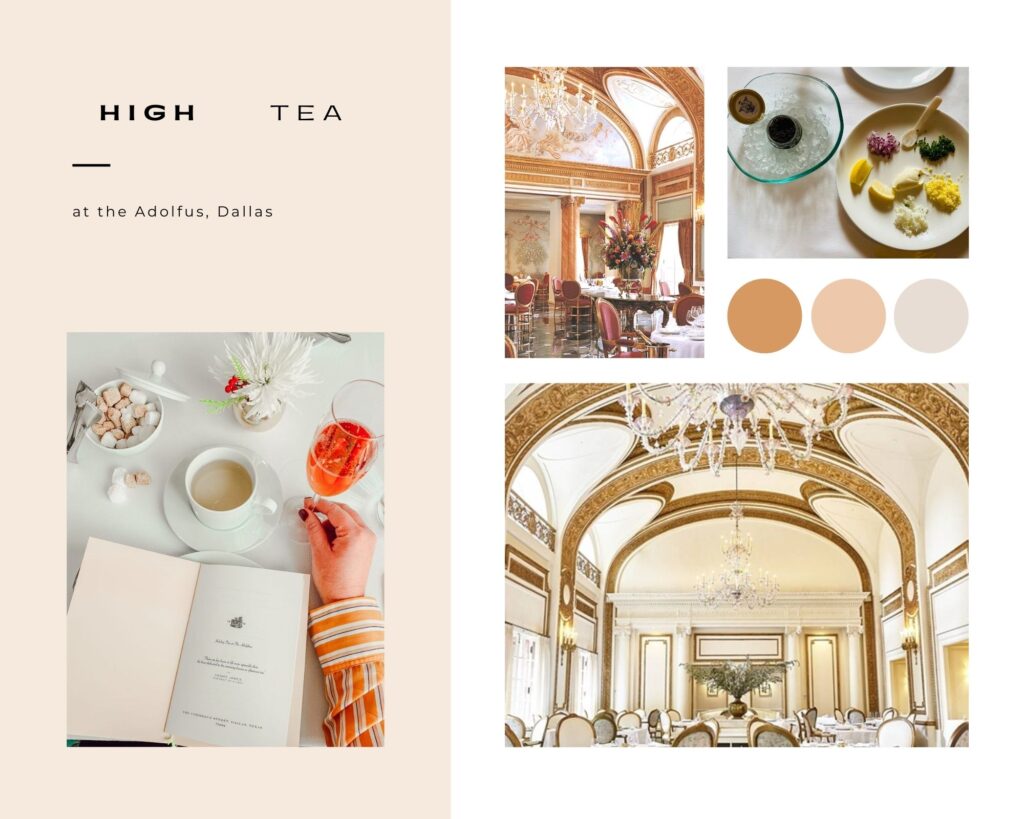 During each sitting, guests can enjoy a three-course menu of tea sandwiches, scones and pastries paired with loose leaf teas from local purveyor, Zatki, who creates a special tea blend just for The Adolphus.
Both the green tea and the black tea were so expertly chosen and brewed. They were delicious and smooth as silk.
Our champagne wishes and caviar dreams came true during our tea service. We enjoyed Regis Ova Siberian Reserve Caviar. Its clean and lightly creamy taste is perfect to enjoy on its own which we did or add buckwheat blinis with crème fraîche and shaved yolk and all the other toppings which we also did.
Often the phrases "afternoon tea" and "high tea" are used interchangeably as many mistakenly believe that there is no difference. Both tea traditions are steeped in British history and the differences, subtle as they may be, are a direct result of their origins.
The origins of afternoon tea show clearly it was the preserve of the rich in the 19th century. For workers in the newly industrialized Britain, tea time had to wait until after work. By that hour, tea was generally served with heartier dishes which were substantially more than just tea and cakes.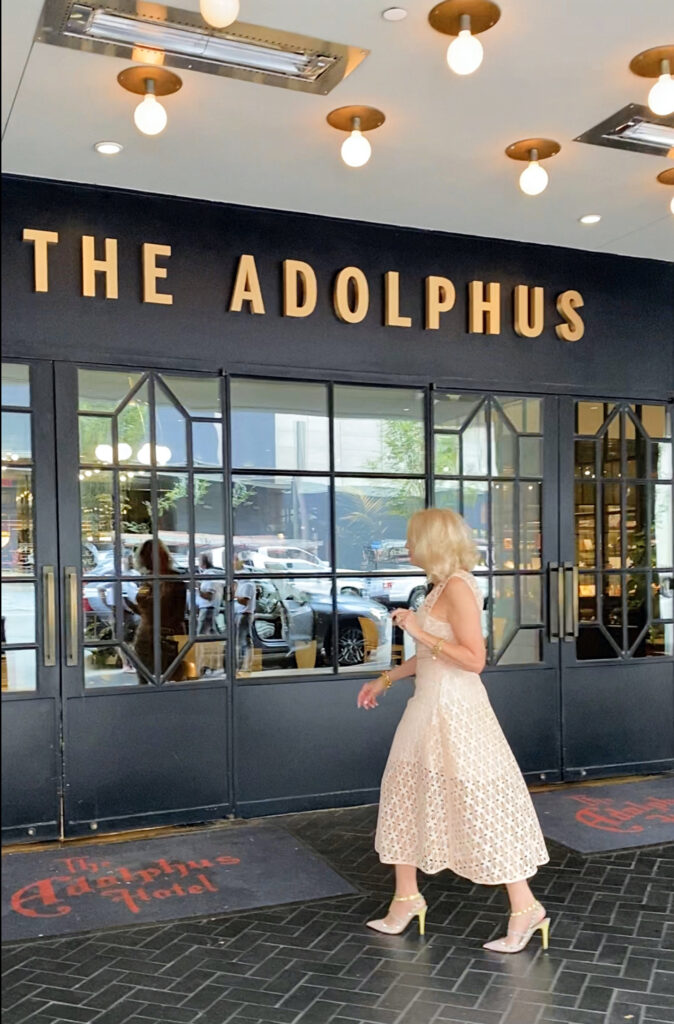 TEA AT THE ADOLPHUS
Charles de Cazanove, Brut Rosé, Champagne
or
Duché de Longueville, Sparkling Non-Alcoholic Cider, Normandy
Caviar Service
regiis ova siberian reserve | UR | 95
buckwheat blini, creme fraiche, shaved yolk
Finger Sandwiches
cucumber cress with herbed cream cheese
egg salad façon japonais
roasted celery root and apple salad with Texas pecan salmon rillettes with roe and cornichons on pumpernickel southern chicken salad vol au vent
– Huang Shan Mao Feng, Anhui, China, Green Tea –
Sweet Scones raspberry pistachio lavender
seasonal preserves & english double cream
Tea Cakes & Pastries
caramelized green apple upside-down cake, dulce cremeaux white chocolate key lime tart
dark chocolate brownie, chocolate caramel ganache pear and almond financier
passion-coconut chocolate cream tart
– Risheehat Super Premium Darjeeling, India, Black Tea –
—–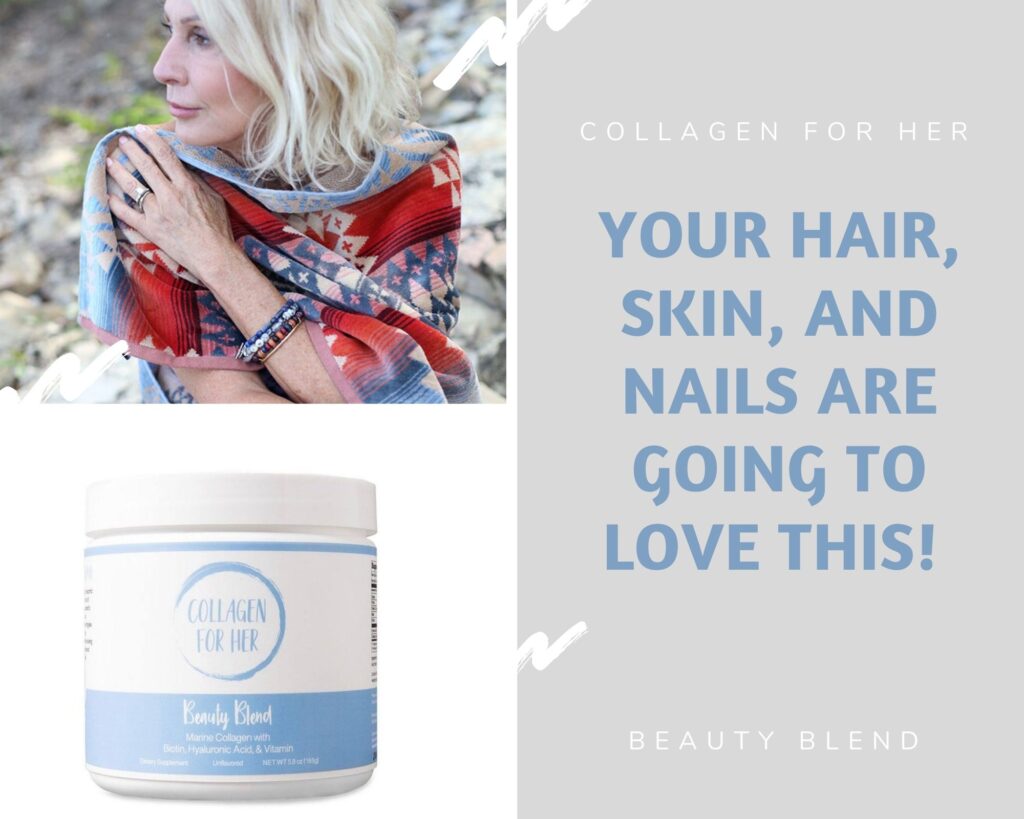 As a pescatarian, I was Was thrilled to discover Collagen for her, finally a collagen to put in my coffee with no clumping.
No fishy taste and added benefits.
Marine Collagen Beauty Blend is a unique blend of hydrolyzed fish collagen, 100% daily Vitamin C, biotin, and hyaluronic acid. This specialized beauty blend kicks things up a notch! Your hair, skin, and nails are going to LOVE this!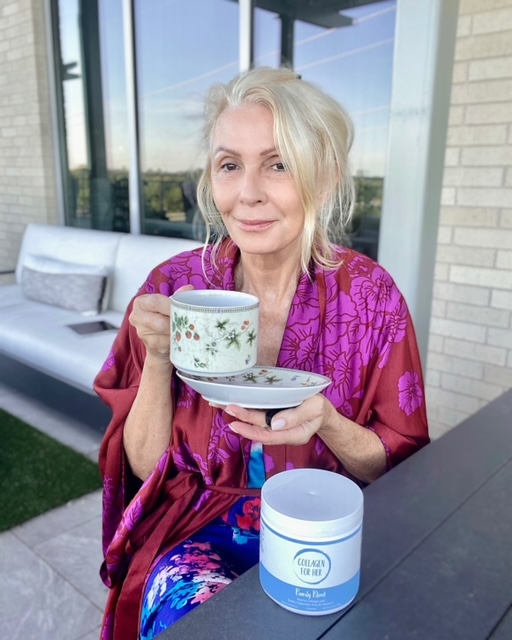 Collagen For Her was designed to help women take the guesswork out of buying collagen supplements. All of our products contain minimal, pronounceable ingredients and are simple and easy to incorporate into your everyday life!
Slip some into your coffee and mark two things off your daily to-do list! https://stylebeyondage.com/?s=Coffee+and+collagen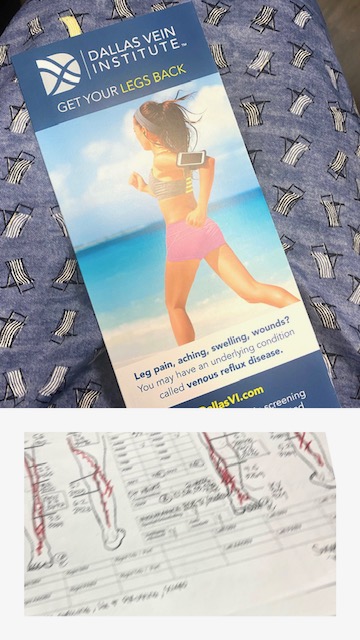 Dr. Basra and the team use cutting-edge technology for vein therapy. This includes minimally invasive procedures that allow the team to address most vein problems with little, if any, pain during treatment, leading to more rapid recovery times.
Dallas Vein Institute is adept at the treatment of a large number of vein conditions. For example, Dr. Batra uses ClosureFast™ thermal vein closure radiofrequency techniques, and the VenaSeal™ closure system for the ablation of diseased veins, thereby rerouting blood flow to adjacent, healthy veins. Dr. Batra offers sclerotherapy procedures to treat spider veins and varicose veins.
Advanced technologies also address chronic venous insufficiency, deep vein thrombosis, leg itching and burning, leg pain and swelling, restless leg syndrome, skin pigmentation, and venous ulcers.
The team at Dallas Vein Institute is dedicated to long-term follow-up care, even after successful treatment, to ensure that your legs stay healthy and happy, perhaps best exemplified by the practice's motto: "Get your legs back."
I know you can too! If you are suffering like I was do some research in you area. You will be glad you did.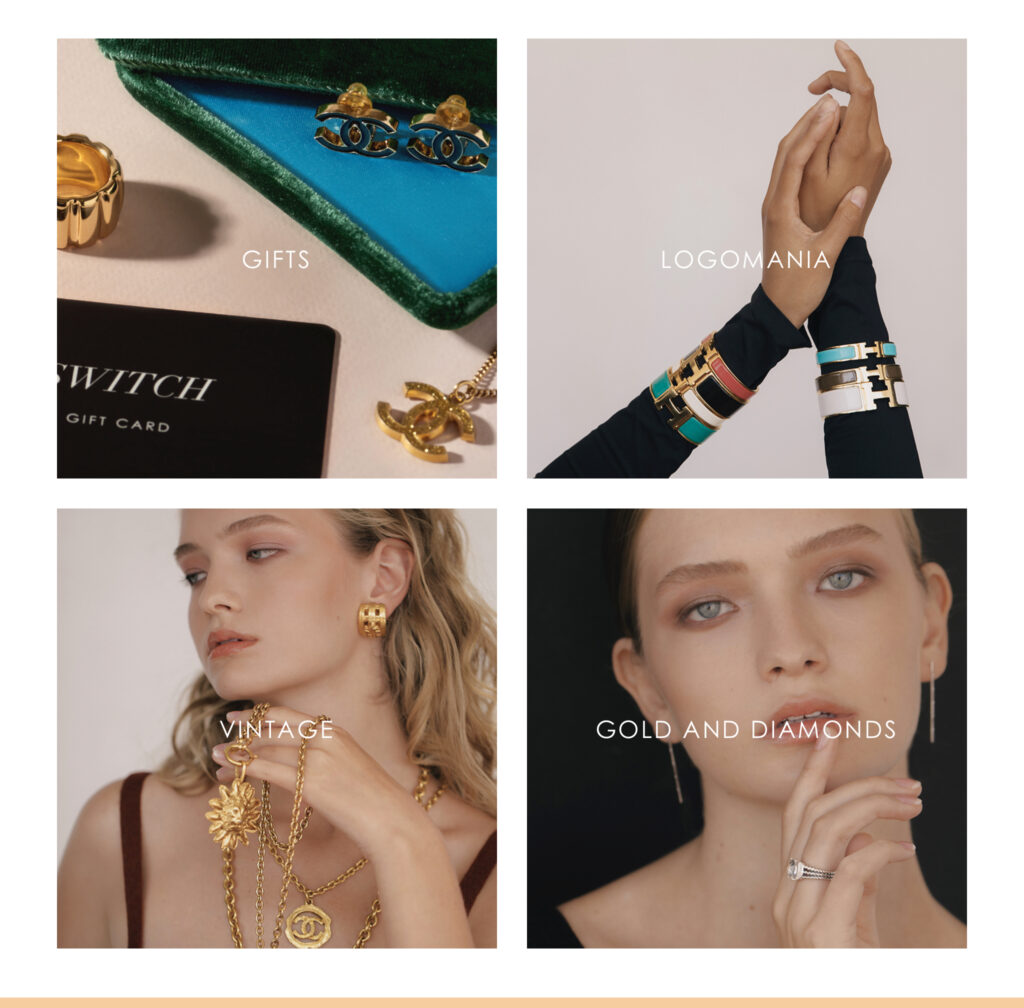 Switch jewelry
Did you know you can have access to fabulous jewelry pieces for any occasion or just your daily looks. Making a statement with gorgeous designer pieces is now at your fingertips. from vintage and designer items to special occasion and statement pieces you can look like you didn't a million fir as little as $30 a month
Today I feel like having it all: CODE: Sonia 50
How it works.
Become a member
Sign up and pick from one of our membership plans for 1, 2 or 3 pieces.
Choose your pieces
Access our curated collections – pick a piece and check out.
For each month that you're a member, you earn credit that you can put toward buying a piece at a special member price.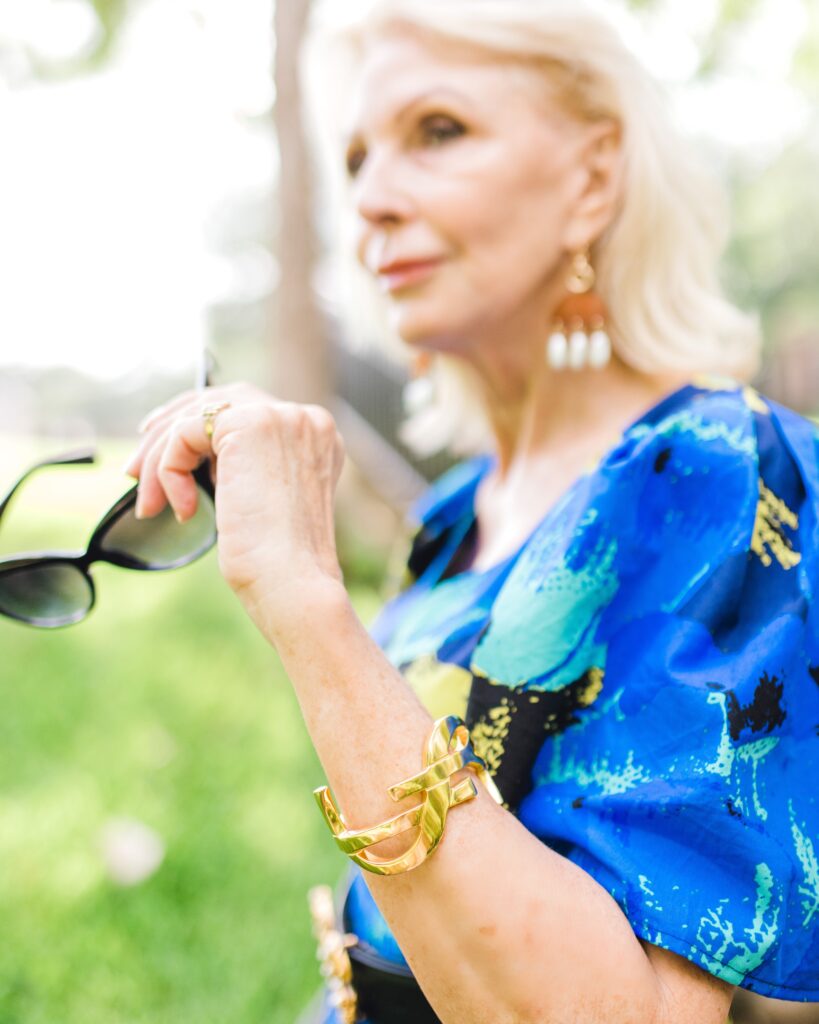 Membership Perks.
Full access to our carefully curated collections
Keep your pieces for as long as you want
Exchange anytime, as often as you want
Free shipping both ways
Guaranteed authenticity, with an average retail price of $700
Options to buy pieces at a discount
Minor wear and tear is covered by us
Earn credit each month toward future purchases.
Cancel anytime
As always, thanks for reading… xoxo