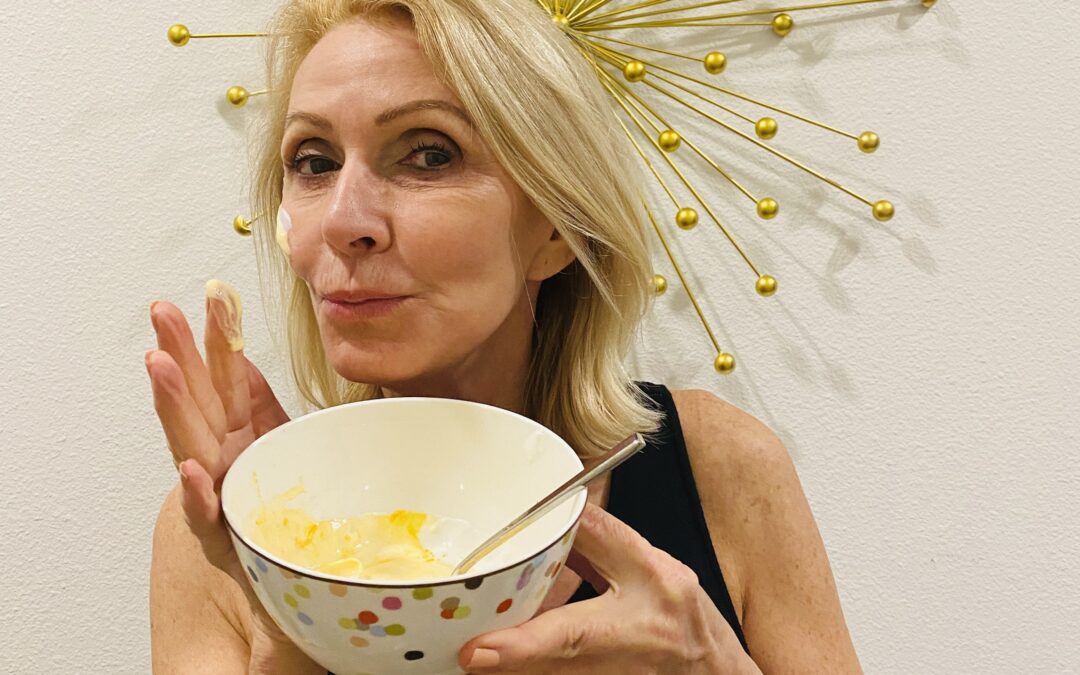 There isn't much that a face mask followed by a warm shower can´t solve; and this DIY natural face mask recipe is a good one.
We´re in that limbo period between Christmas and New Year. There has been food, parties, dancing, and more food, and now it's our chance to recoup and recharge.
DIY Natural Face Mask Recipe 
This DIY natural recipe is a great skin and body booster. I've tried and tested many homemade concoctions but this is a firm favorite and it´s created from simple ingredients that can be found in your kitchen, or your friends kitchen, should you be staying away for the holidays.
Natural Face Mask Recipe
1 tablespoon of natural yogurt
1 tablespoon of honey
1 teaspoon of Turmeric powder
Recipe Note: Turmeric can be replaced with Cacao for similar effects
Simply add the ingredients to a small bowl, mix and apply evenly to the face or body.
Allow it to work on the skin for 15 minutes before rinsing with warm water.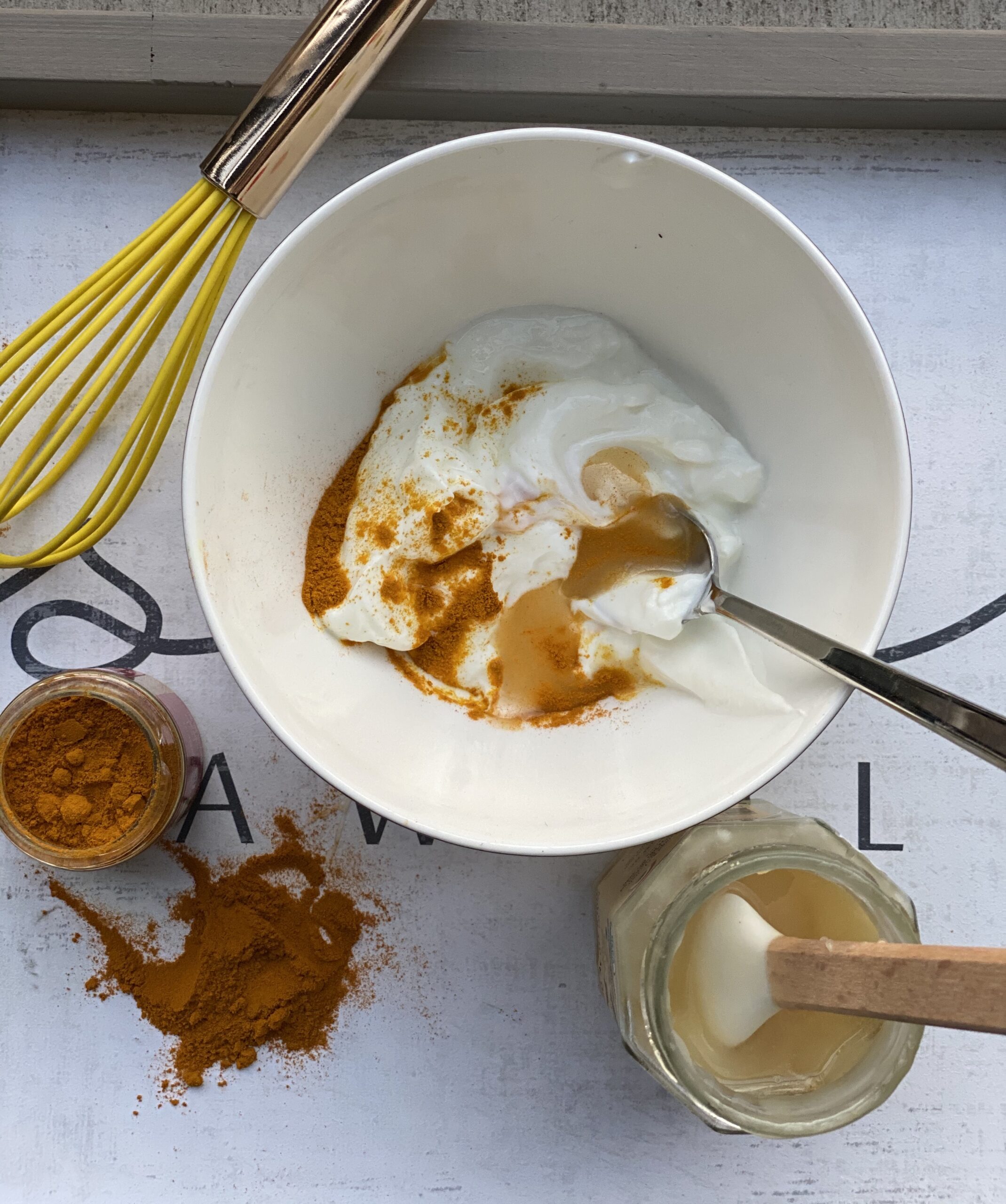 How it Works
This natural face mask puts the glow back into dull skin and each ingredient offers its own benefits.
The lactic acid contained in the yoghurt helps to remove surface cells and results in a smoother and brighter completion.
Honey is natures moisture magnet. It will rejuvenate your skin leaving it feeling soft and elastic.
Turmeric is effective a combating pigmentation and evening out the skin tone. This could also be replaced with Cacao which gives your skin a fabulous natural glow.
DIY Face Mask Recipe 
It really is that simple and a great substitute when you´re away from home or on the run (A.K.A. Not at the #shechateau)
I finished it off with my go to rejuvenating moisturizer by Perricone MD.
Presto. On the run perfect!
I hope you´ve enjoyed this self-care share. Give it a try and let me know how you get along.
Love Sonia x