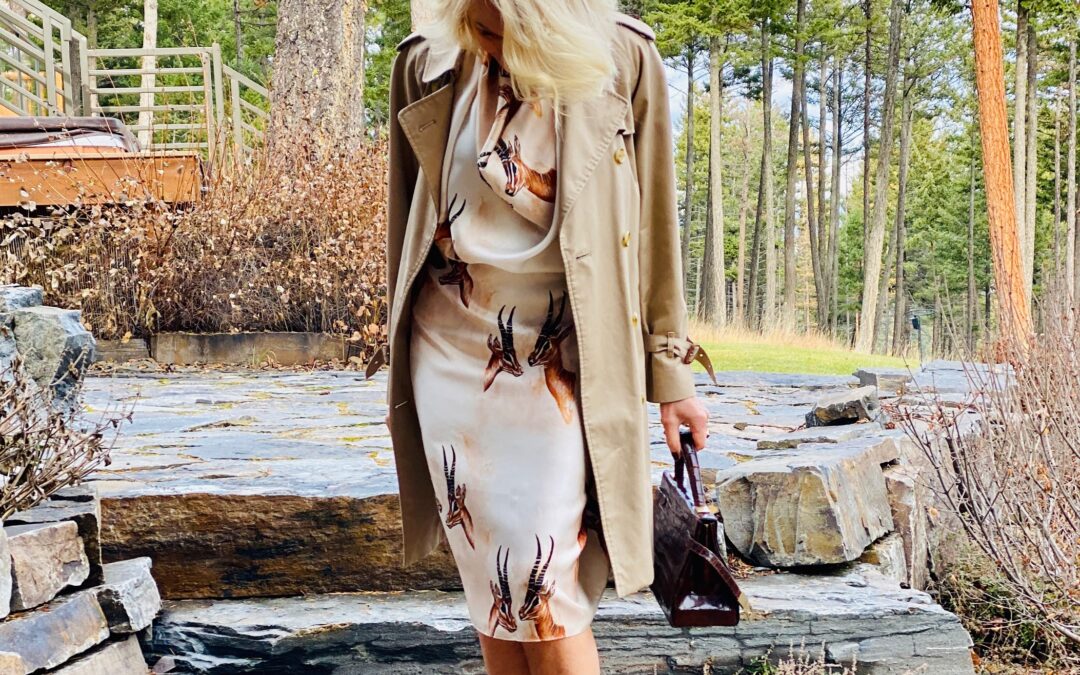 When I find a piece as versatile and beautiful as this, I just have to share it with you. This Ala Von Auersperg Travel Wrap in Horn is truly divine and definitely earns its place in my closet.
The silk is decorated with a delicate deer pattern, inspired by the designer's childhood adventures in Austria and Africa. It´s floaty, feminine, flattering and fabulously versatile. Here are just a few of my favourite ways to wear it.
Wrap it!
First it was a shawl, now it´s a dress. I´ve picked up the golden tones in the pattern with my accessories to create this elevated evening look.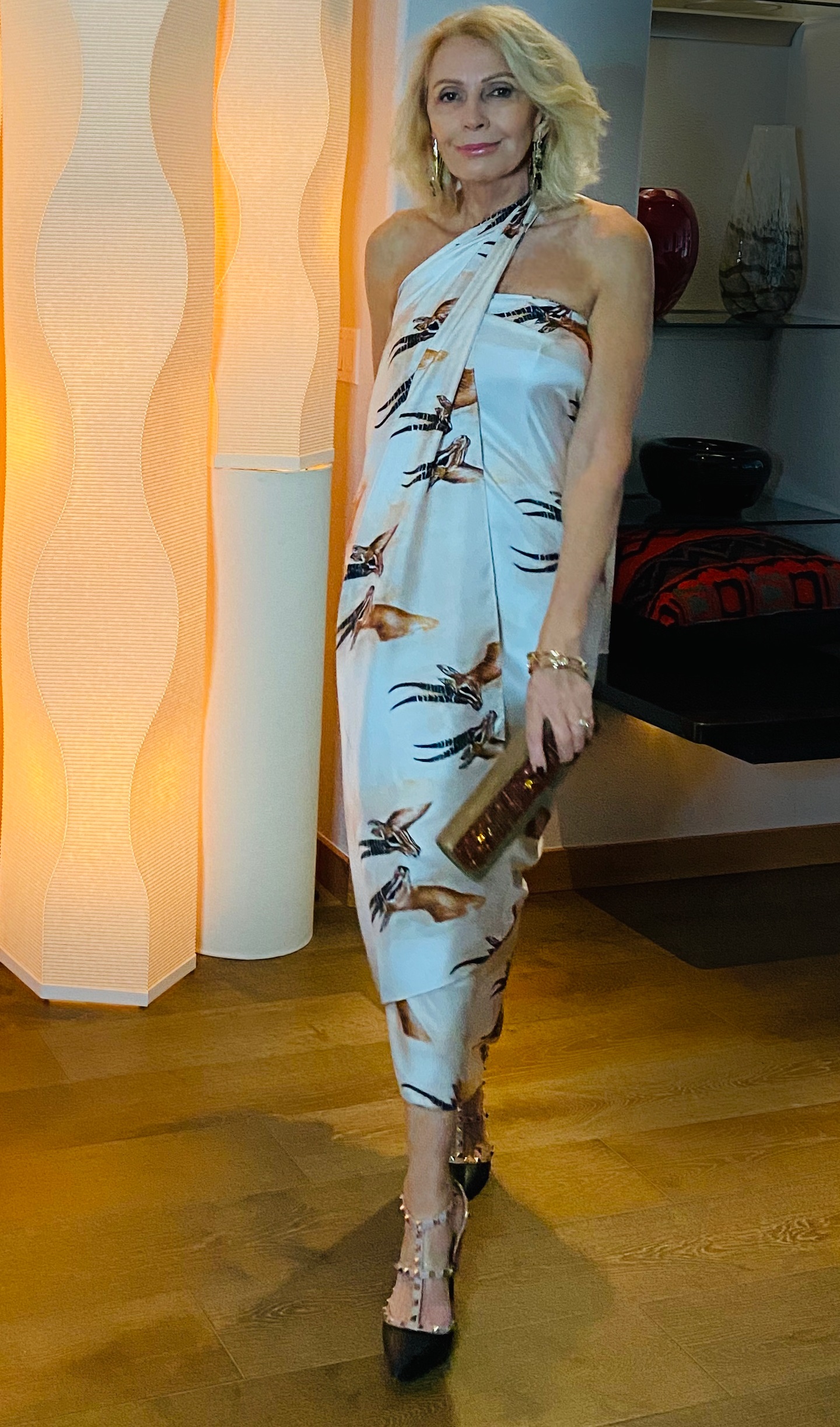 Skirt it!
Wrapped and secured at the waist with a belt, I´ve stuck with earthy colour story and selected a shirt and jacket for a great daytime look.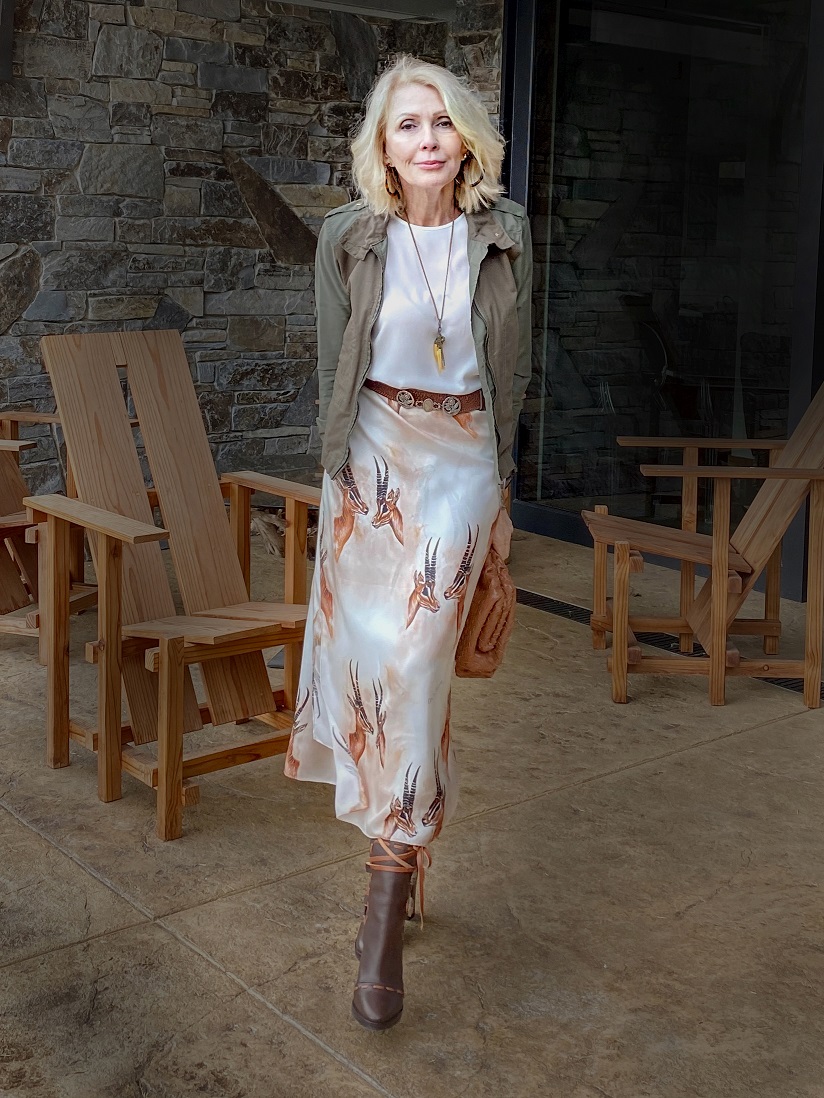 Drape it!
Still the same scarf, but this time a different dress. Draped at the neck and synched at the waist, I´ve teamed it with a trench and leopard heels for a modern twist on a classic combination.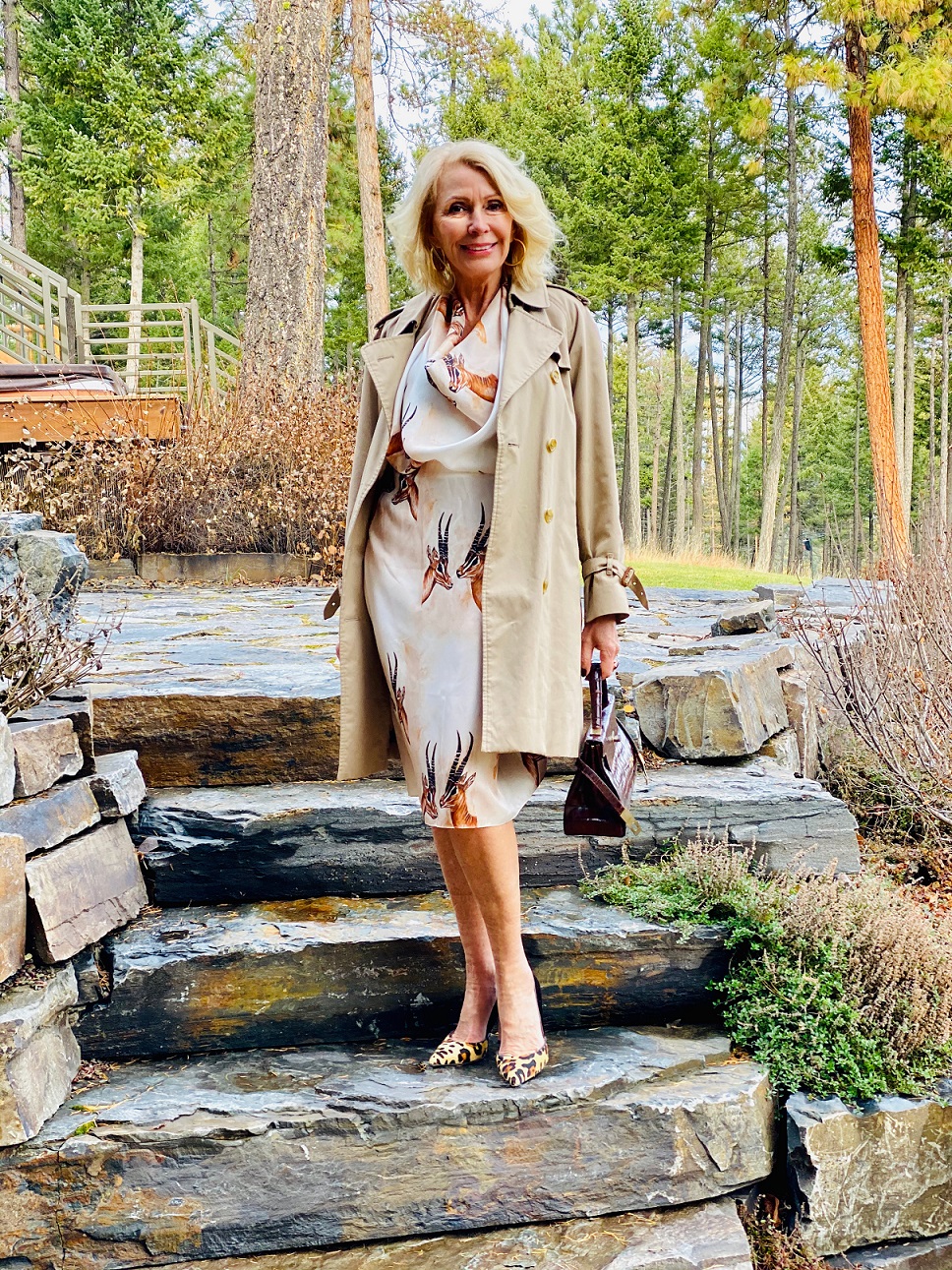 Scarf It!
Of course, it works great as a stylish neck scarf too and really lifts this casual coffee ensemble.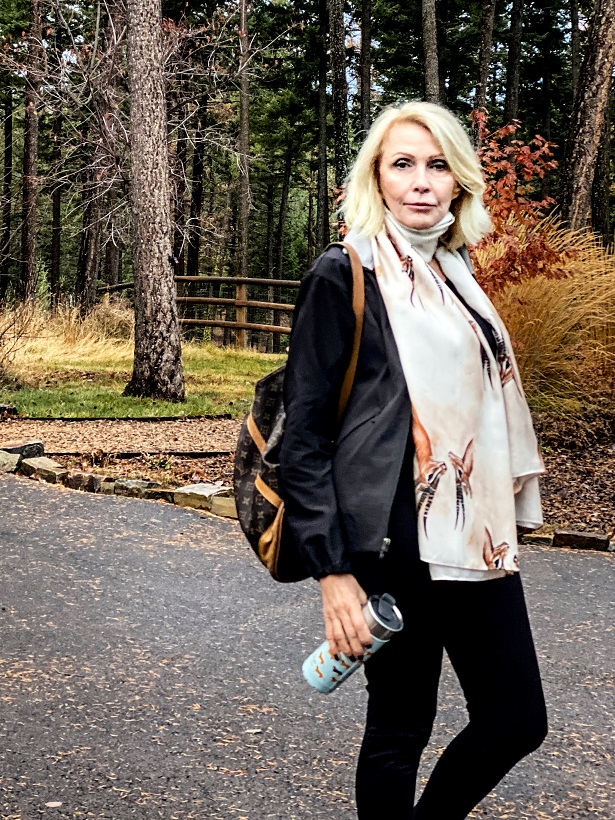 This isn´t a sponsored post, it´s just a truly great piece.
For even more styling ideas, visit my Instagram 
Love, Sonia