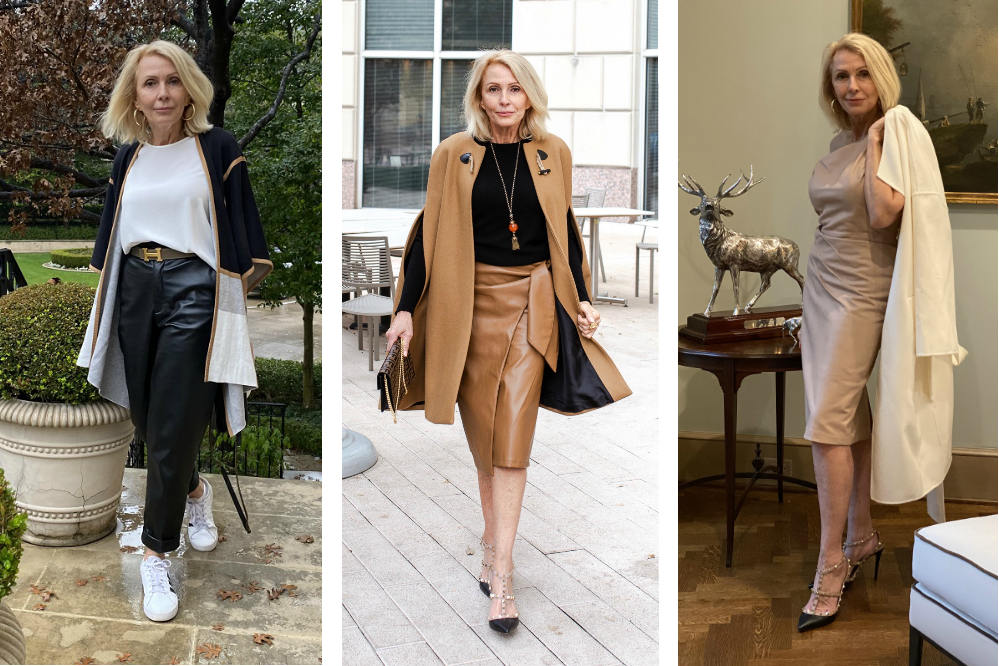 Join to Style Beyond Age blog for today's stylish session, we´re playing around with how to wear the faux leather trend. When it comes to rocking a leather, or faux leather look, black and brown are the traditional colors that spring to mind; but not for this season! Tuck the tired black jacket away, as we´re being treated to an explosion of deep colors, earthy richness and buttery soft tones. It´s not limited to outerwear either; this trend has faux leather dresses, shorts, shirts, skirts and jumpsuits all making an appearance.
You might consider a leather look tricky to pull off for us over 50´s, but I´m here to show you how we can rock this trend in the real world.
To be honest, I simply can´t get enough, so let´s jump straight in and look through how to wear faux leather this season.
How to Wear the Faux Leather Trend 
The Leather Look for Spring

The leather look featured heavily on the catwalks for spring summer 2020 and it shows no signs of slowing. Designers are bringing us faux leather dresses, jumpsuits, shorts, shirts and pants in a delicious array of seasonal colors.  Luxe nudes, deep greens, rich blues and plush purples are brightening up stores for the season.  And the best news – with more and more designers opting for animal-free versions, the faux leather trend is kinder, more affordable and pretty much a no brainer.
So, how do I wear it?
A Dress of Dreams

This leather dress from Dillards, looks (almost) good enough to eat, and I hope you´ll agree, it´s a far cry from the spray-on black pants and biker jackets of the past. I´ll take soft, sumptuous and sophisticated any day. Accessorize with earrings, heels and toss a coat over your shoulder. It´s a winner for brunch, lunch or date night.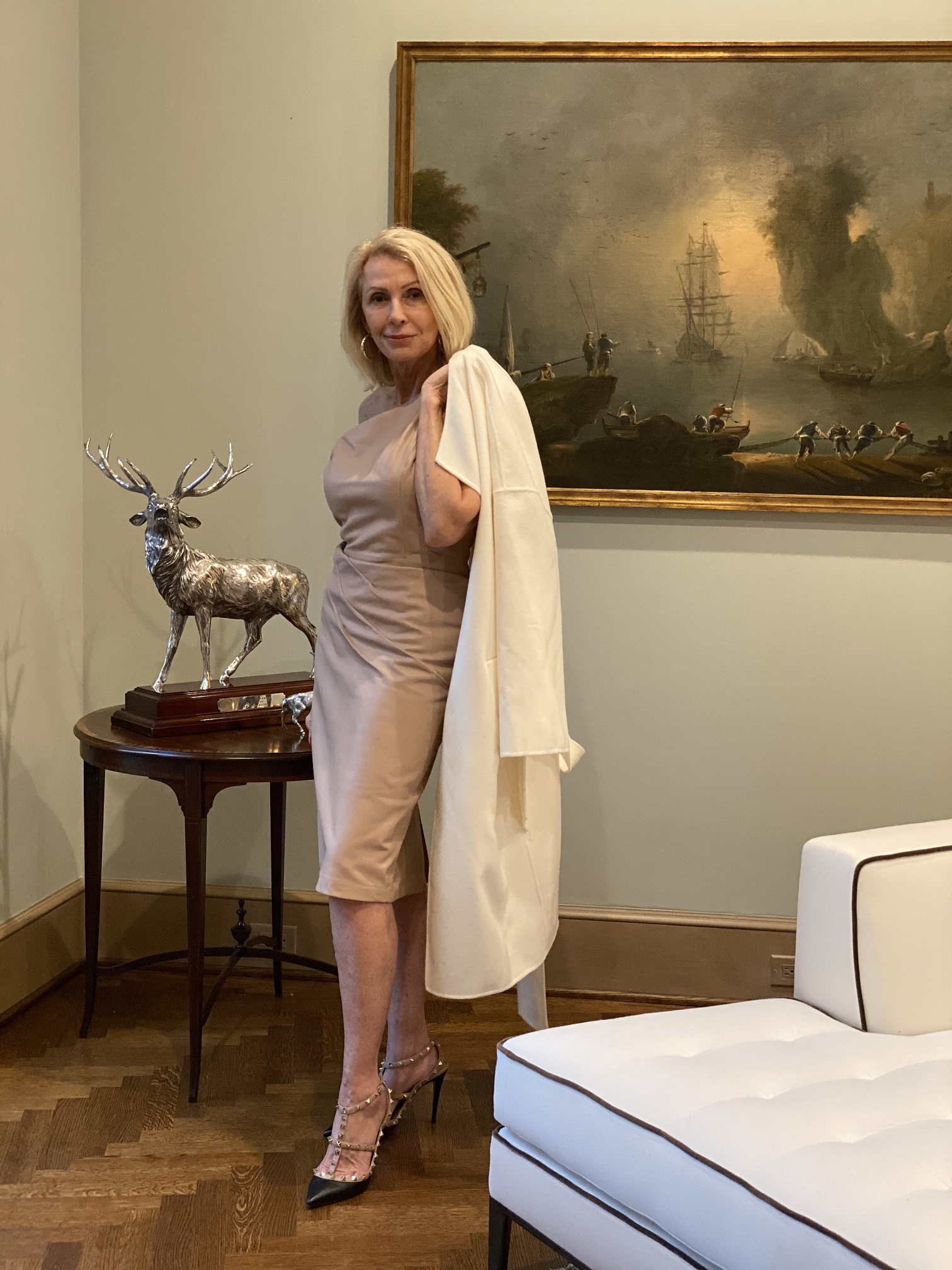 Bermuda's are Back
Bermuda´s are back and this tan faux leather pair from Zara are one of my top picks. They look great dressed up or down. Here I´ve styled it with boots and a graphic tee for a daytime look. Then amped it up with a bustier and corset belt for some extra va-va-voom. Which is your favorite?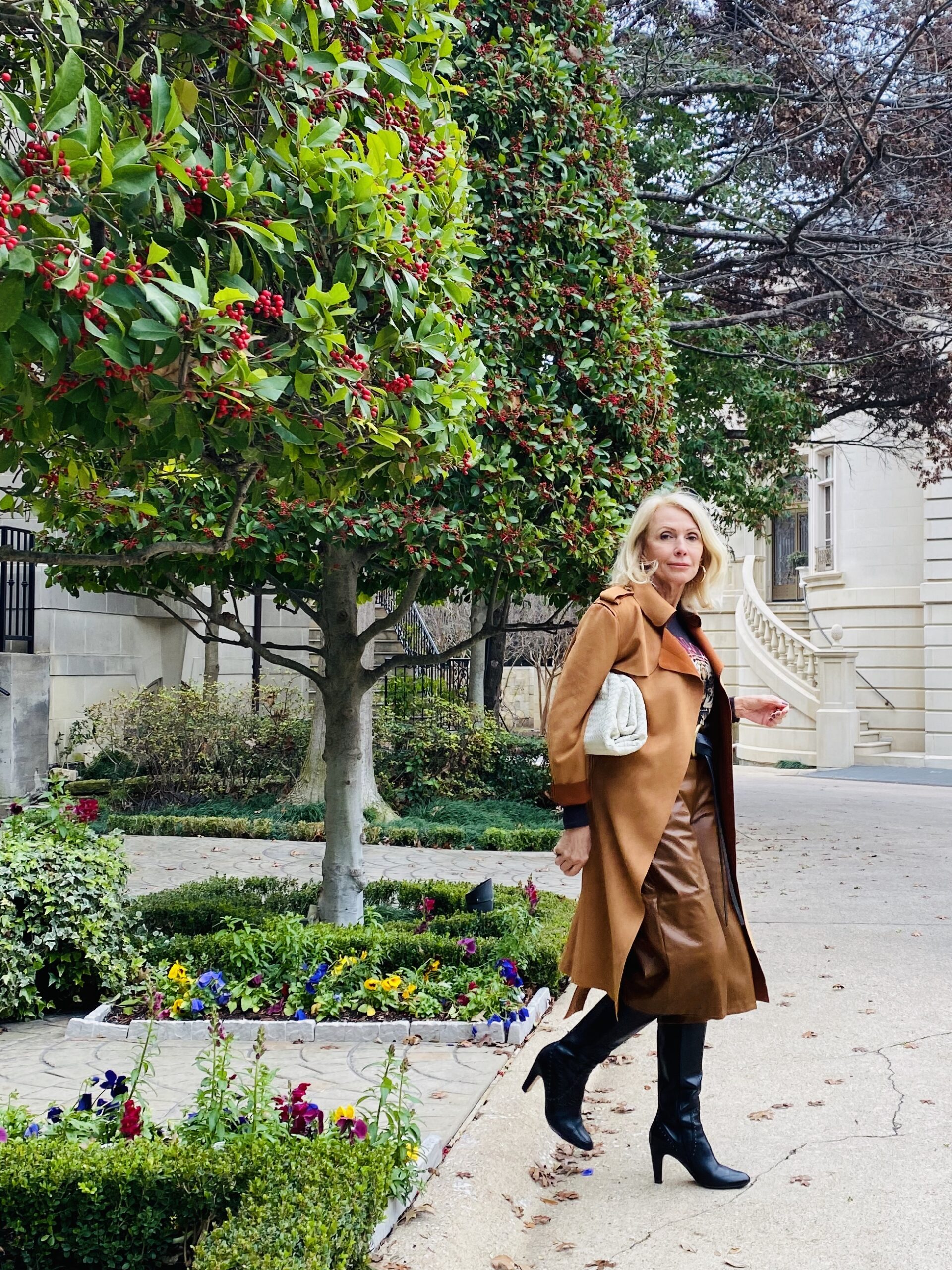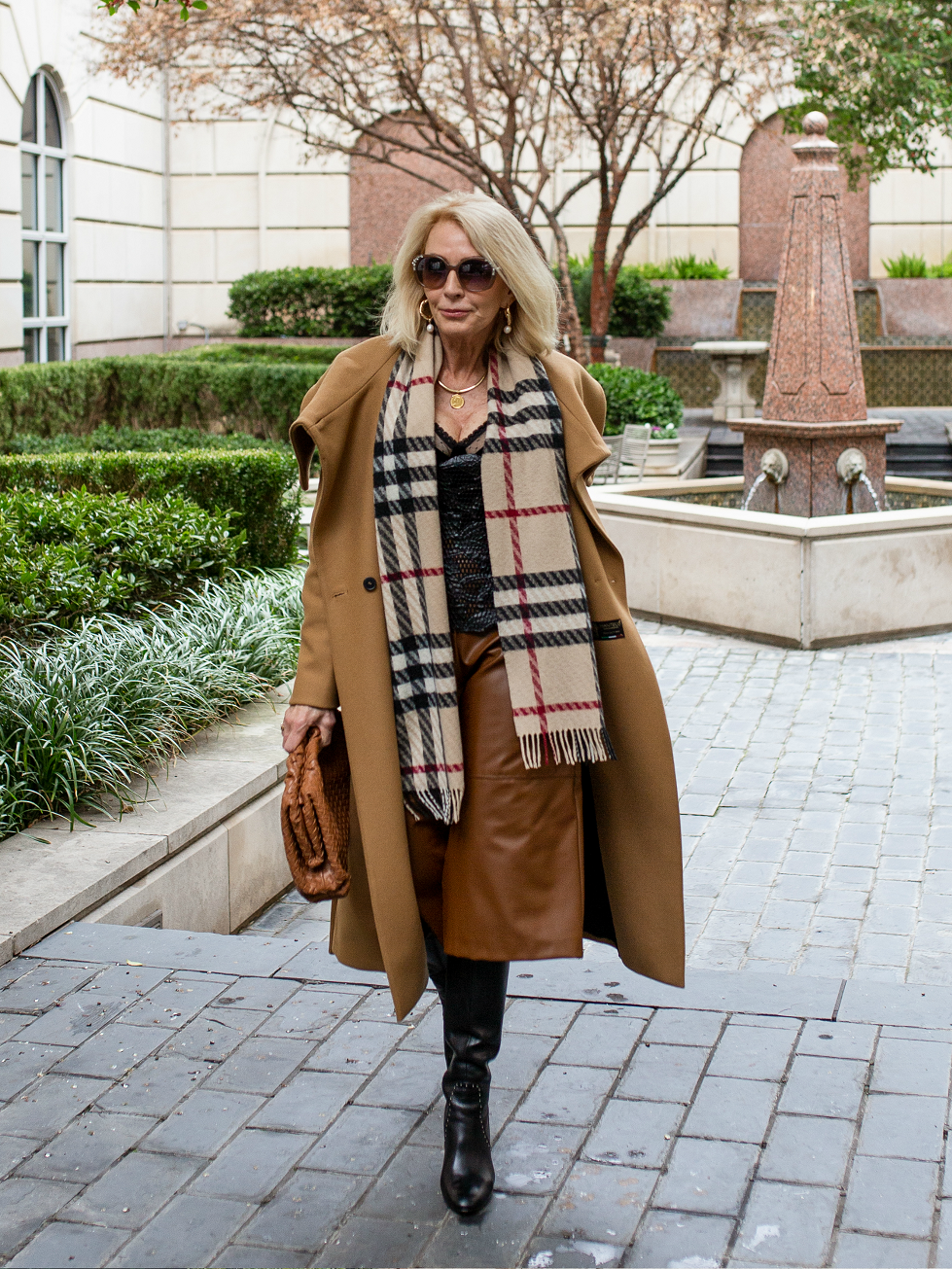 Faux Leather Pants
A great pair of pants makes you feel good and this black, faux leather pair from Zara totally hold their own. The soft fabric and relaxed fit mean they're cool and comfortable. My preferred way to style them? Keep it casual. Team them with sneakers and soft knits for a cool and comfy combo.  I love them with a turn-up too.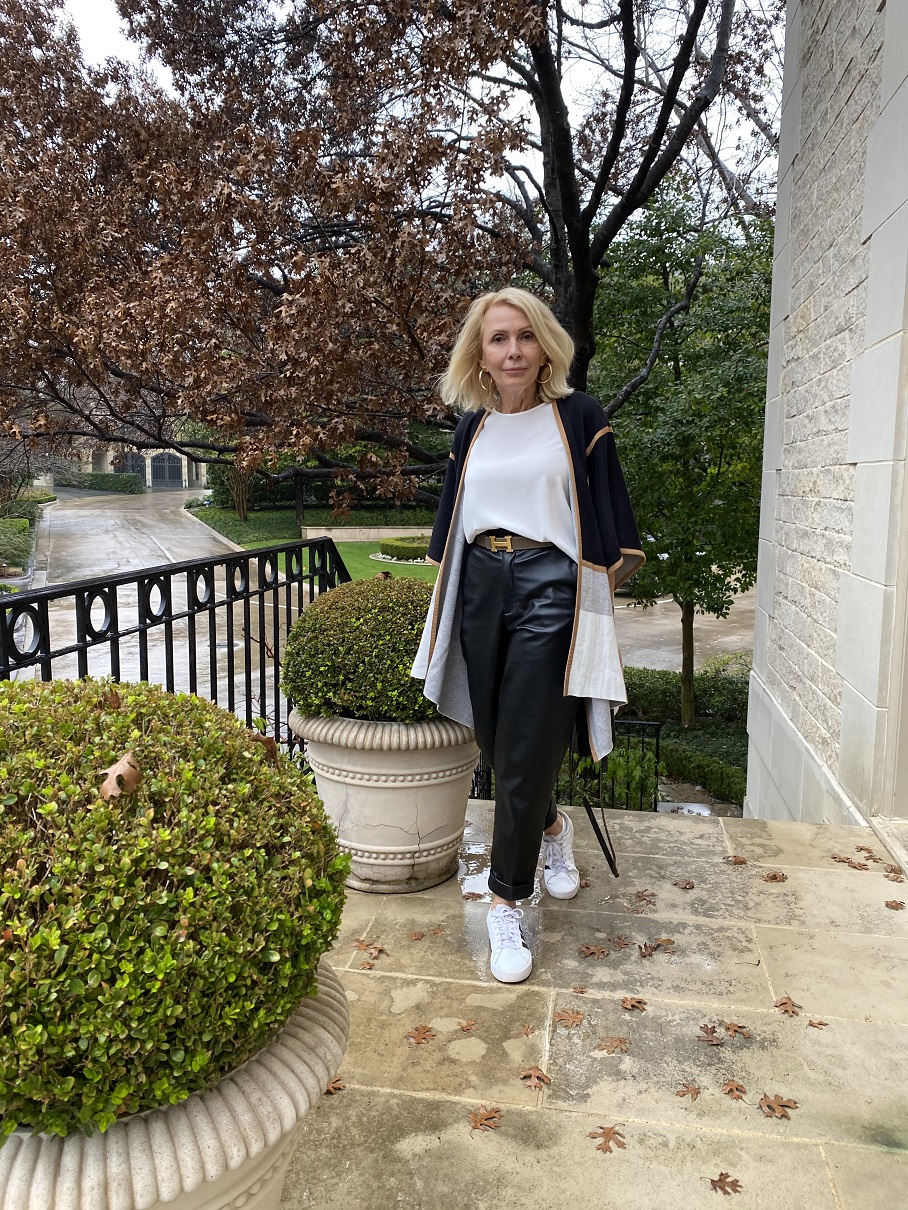 Glamorous in Green
This faux leather top from Zara instantly won me over. I loved it so much, I wore it for our recent Valentine's Day celebrations. The feel, the flattering neckline, the rich green and the voluminous shoulder had me handing over my credit card quicker than you can say, well, faux leather. It´s a top that speaks for itself, so I teamed it with a waist belt and simple skirt to complete the look.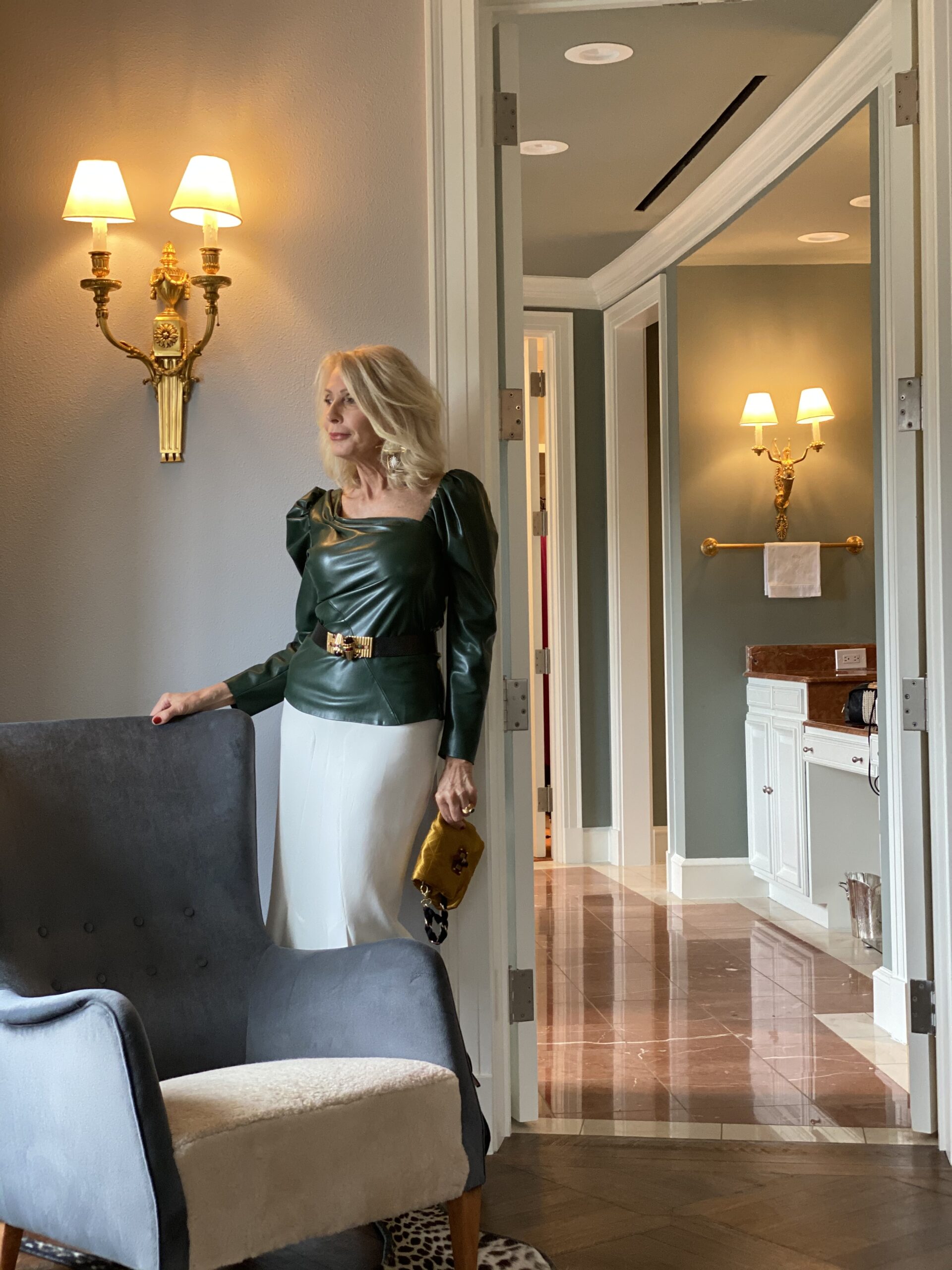 My Favorite Skirt
You´ll be happy to know, I´ve saved the best until last. I love all the pieces I´ve listed here, but if you made me pick just one, this Get Choosy Aurora skirt would be it. It´s incredibly flattering, comfortable and so versatile. Here I´ve styled it with a black knit and tan cape, whilst @kerifay wears it with a crisp white shirt. Both look fabulous if you ask me!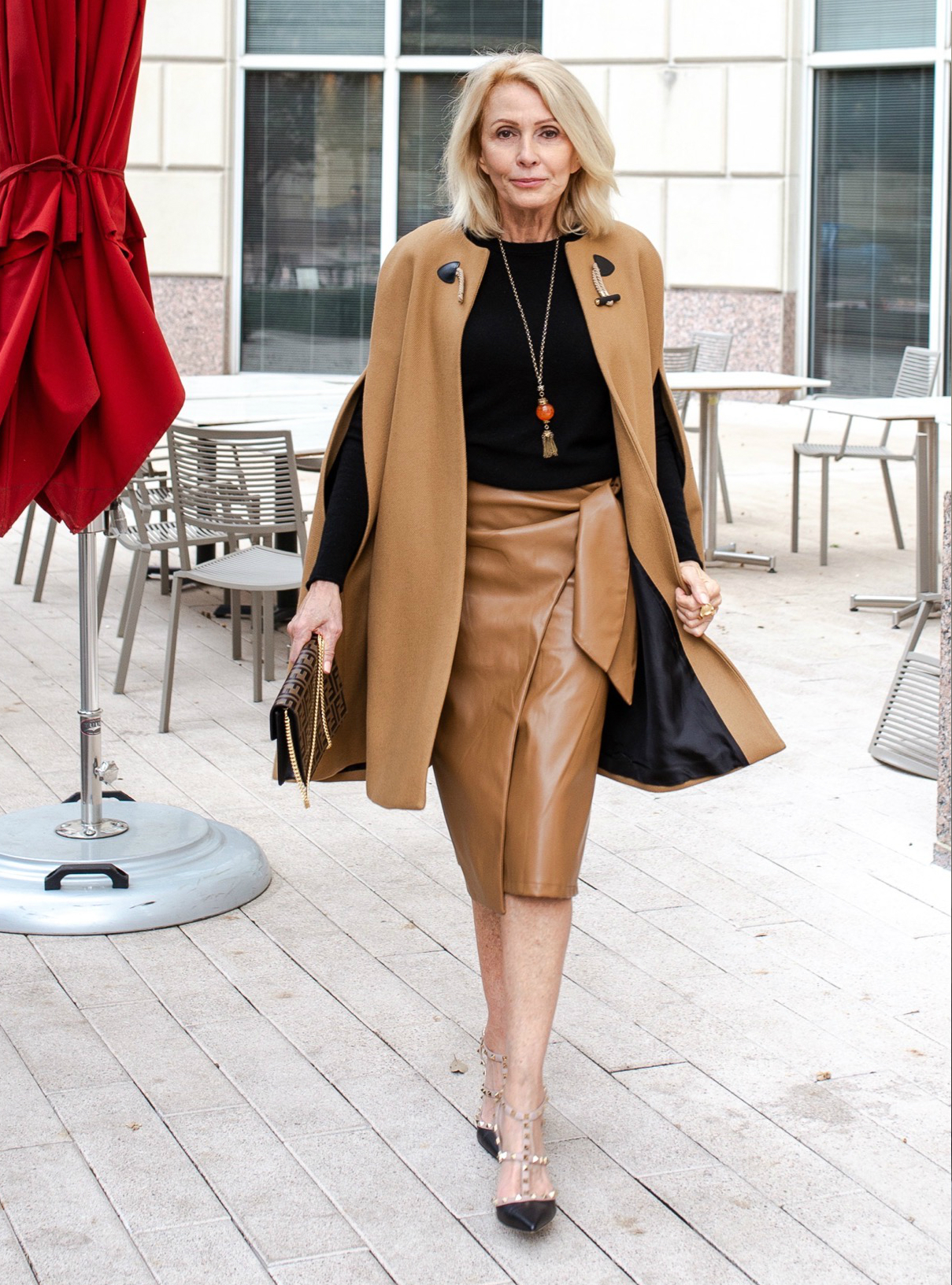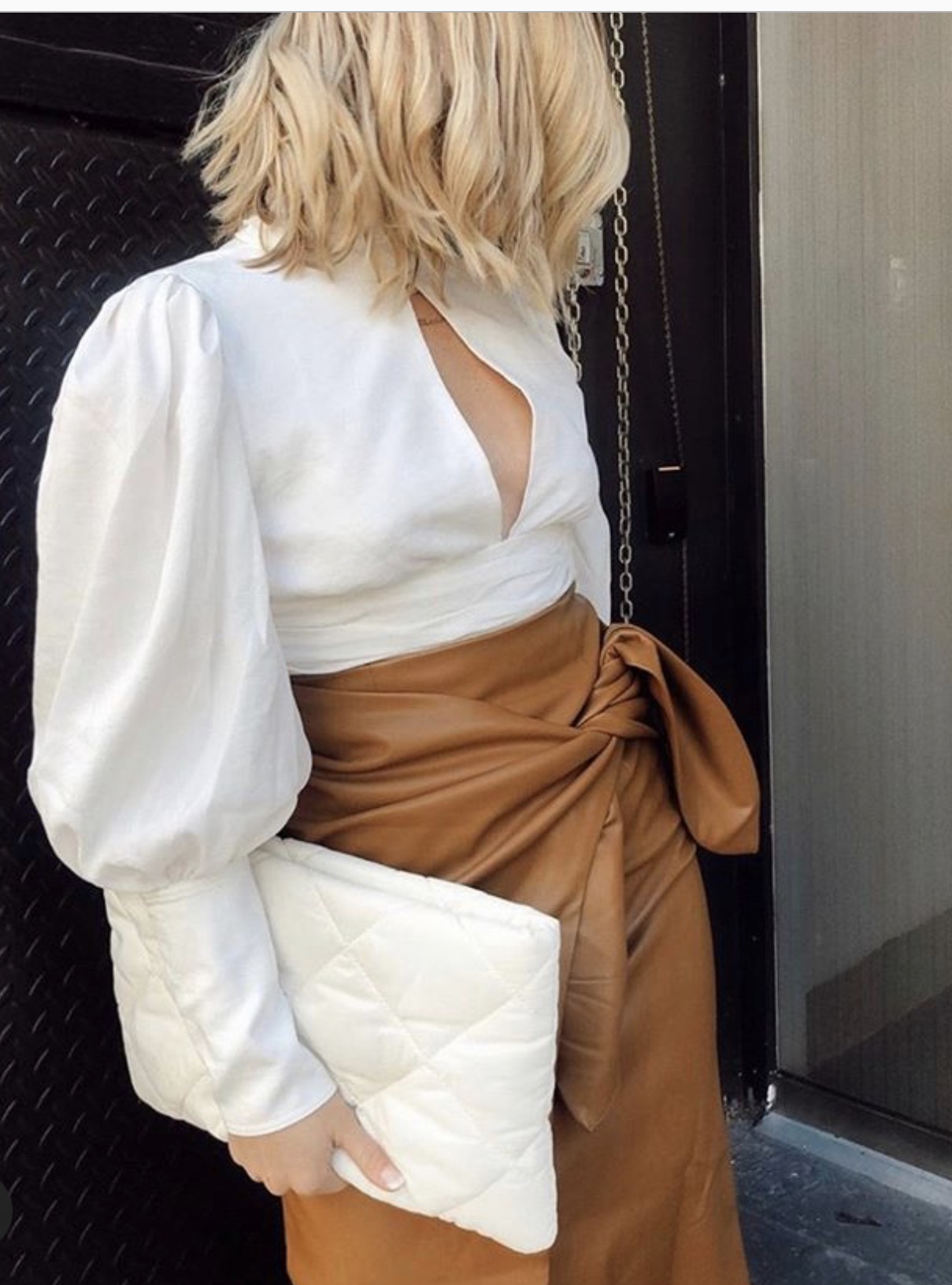 So, will you be embracing the faux leather trend, and which look was your favorite?
I hope I´ve offered some ideas and inspiration. If you want to grab one for yourself, you can Shop my Style here. 
Otherwise, until the next time… Stay stylish.