Are you upgrading your spring trench coat? If you´re anything like me, a trench coat is a must-have item for the spring season. I love how light, versatile and timeless they are, but I also love adding a twist to a classic look.
That´s why I´ve been busy hunting down five of my favorite trench coat upgrades for the 2020 Spring season. They each offer a unique twist on this classic springtime piece and would be a great addition to any closet. Let me know which one's your favorite!
Upgrading your Spring Trench Coat
ASOS Hybrid Check Trench Coat
This trench boasts the classic tie waist, notch collar, and double-breasted design, but with an added twist. It features a splash of interest and fun with a checked lining and a relaxed fit.
The result? A stylish and casual look.
They call it the Hybrid Check Trench Coat and you can pick this up from ASOS for $151.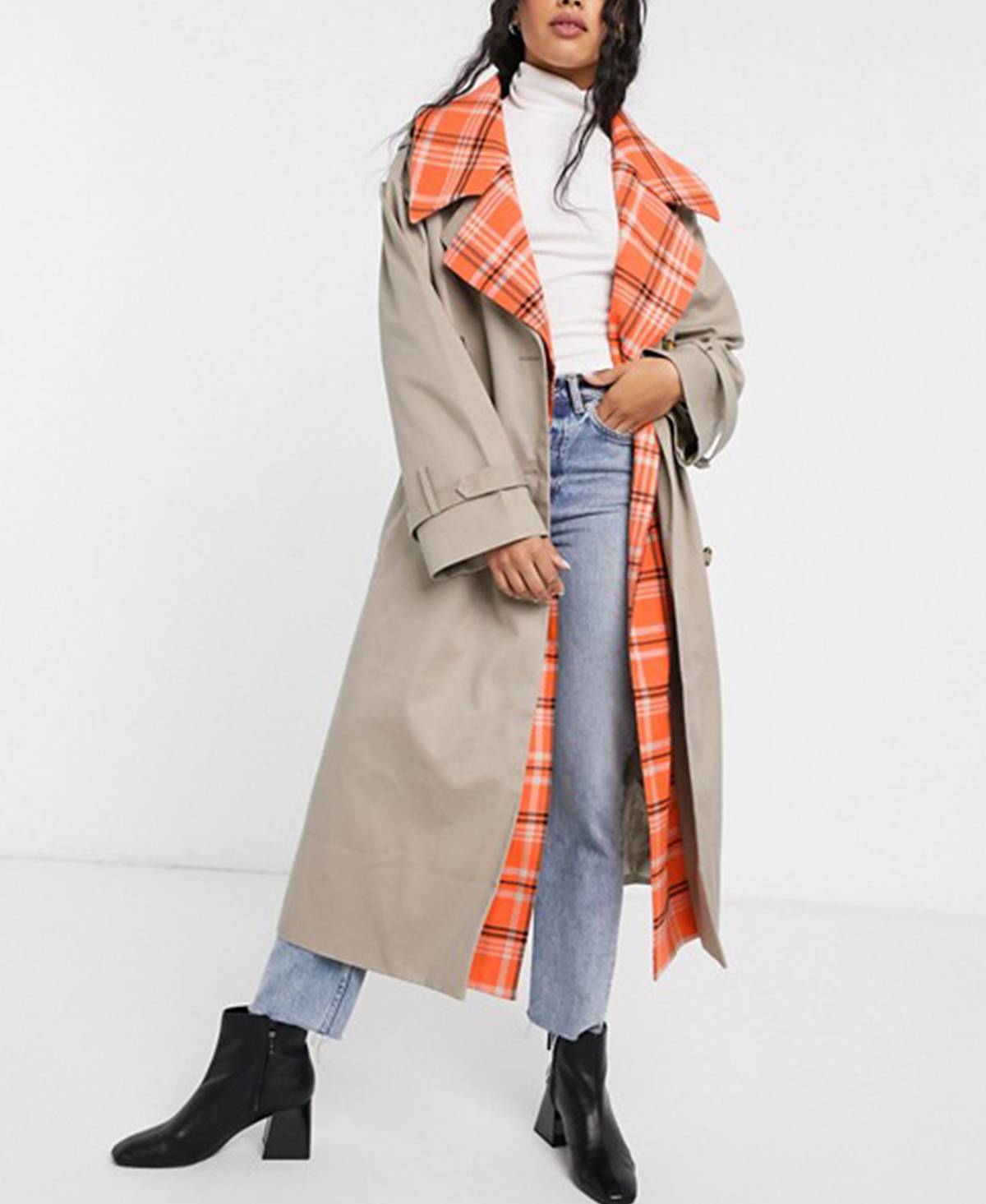 Pixie Marker Neck Scarf Trench Coat
This chic and versatile tan trench coat is a classic I can´t wait to get my hands on. You might expect the belted waist, side pockets, and double-breasted design, but there is more. This trench comes with a detachable neck scarf, which transforms and softens the look.
The result? A classic and quirky combination.
They call if the Neck Scarf Trench Coat and you can grab yours from Pixie Marker for $245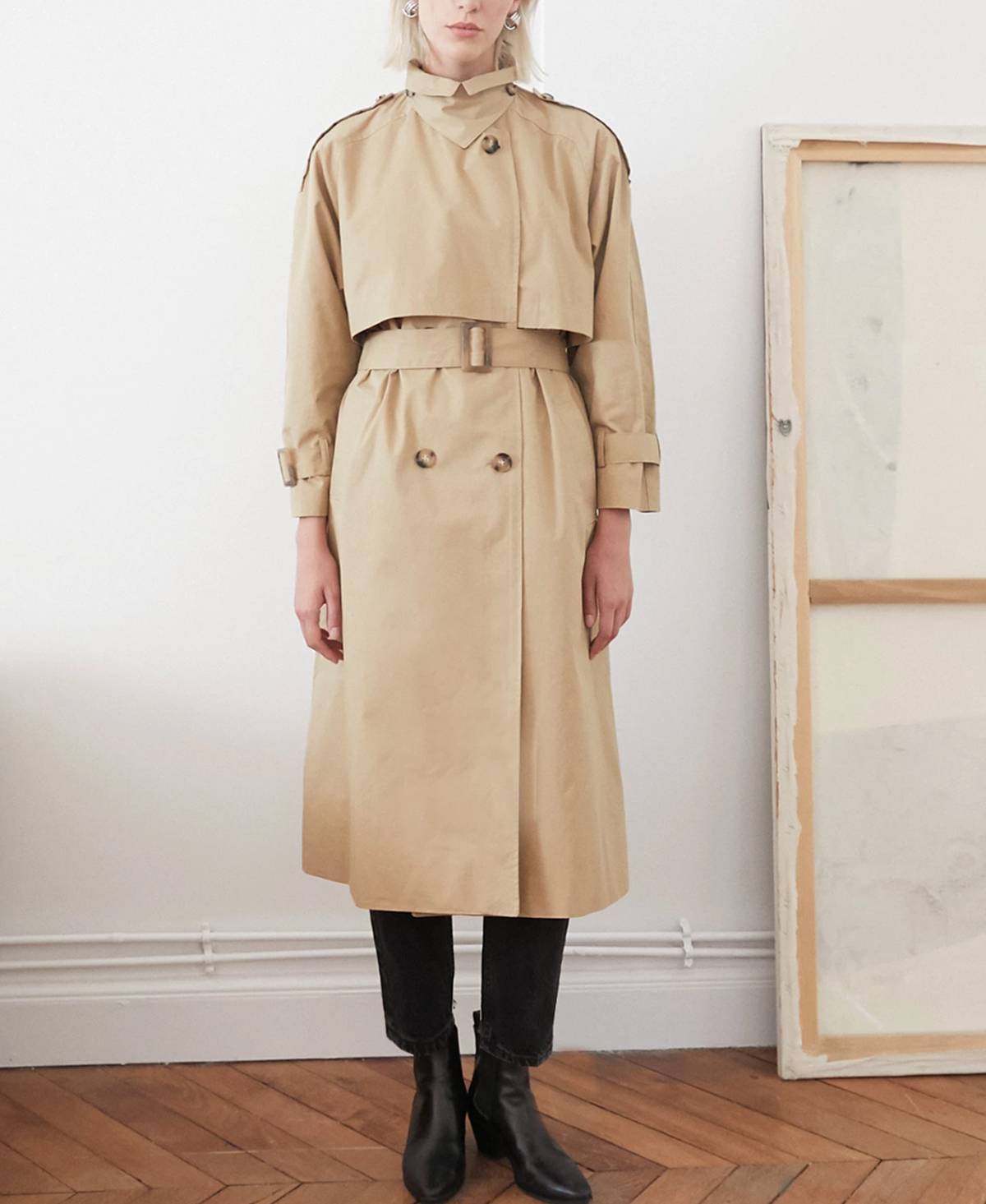 Eloquii Puff Sleeve Trench
This is a classic trench with some extra puff; in the sleeves I mean. This puff sleeve trench amps up the style factor, whilst still retaining the versatility of the trench that we love so much.
The result? A modernized classic with high impact.
It´s called the Puff Sleeve Trench and you can pick one up from Eloquii for $170.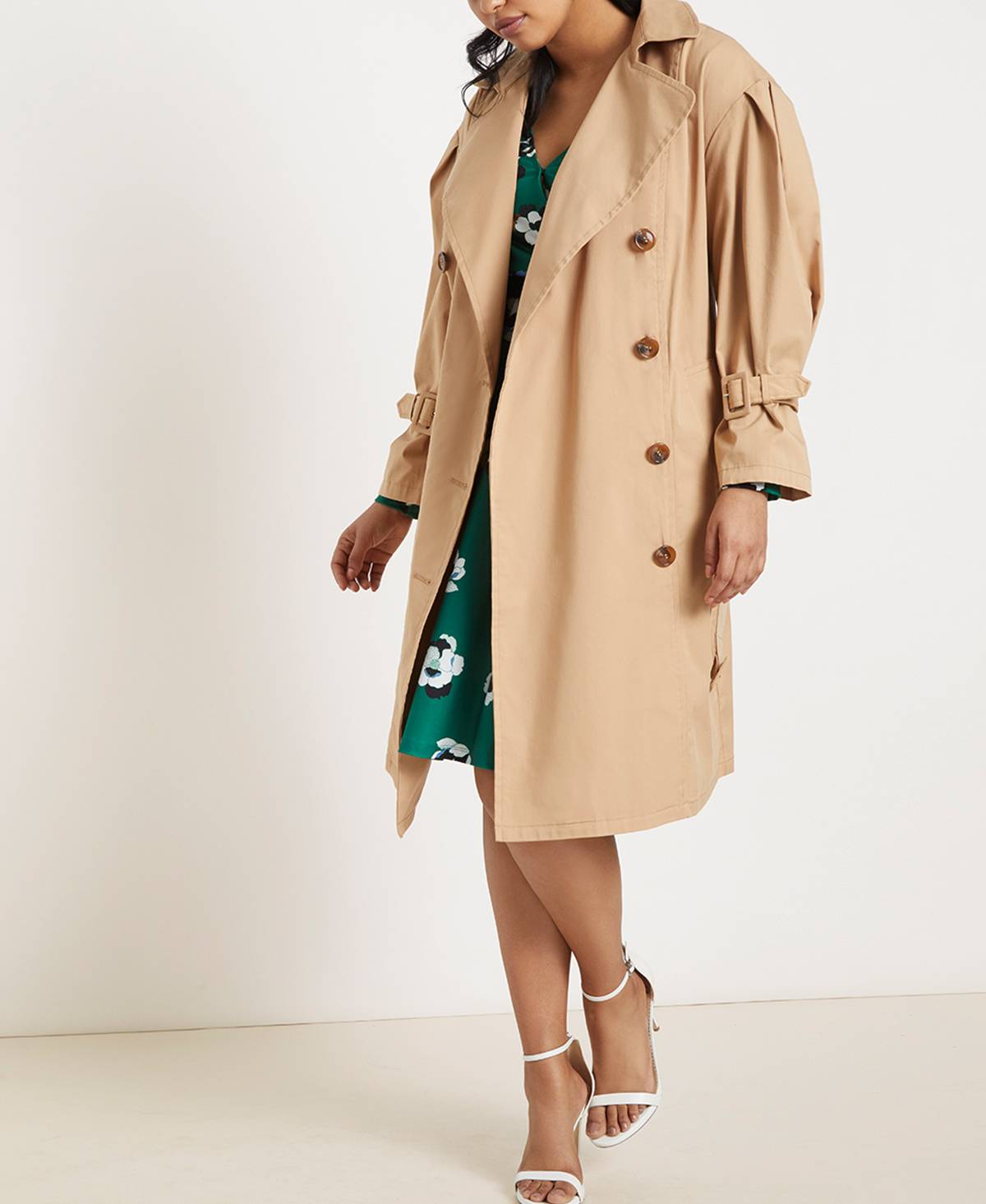 Sandro Pleated Trench Coat
This stunning trench is all business in the front and party in the back. It boats the typical features you would expect from a classic trench, with a surprise pleated section in the back.
The result? A modern twist on a classic.
It's called the Pleated Trench Coat and you can pick up yours from Sandro for $745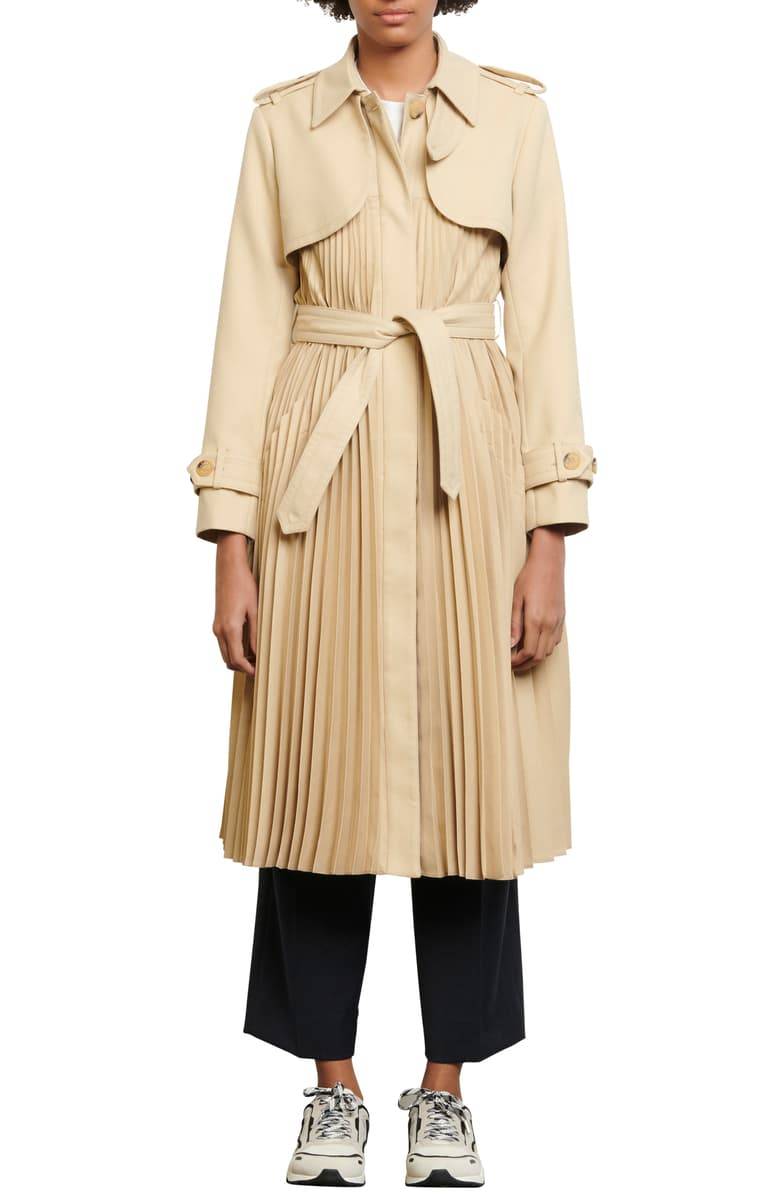 Get Choosy Blackjack Vest
I didn´t think a trench coat could get more versatile, but I think it just has! This can be worn tied as a dress, or open as a vest. The combination of camel and black provides a striking contrast, and the red accents around the pockets had me squealing with delight.
The result? Bold and beautiful versatility.
It´s called the Blackjack Vest and it´s currently reduced. You can pick yours up from Get Choosy for just $45.
Treat yourself before they´re gone!
Upgrading your Spring Trench Coat 
Which one will you be snapping up this season?
Let me know in the comments.

Join us for more on the Style Beyond Age blog.