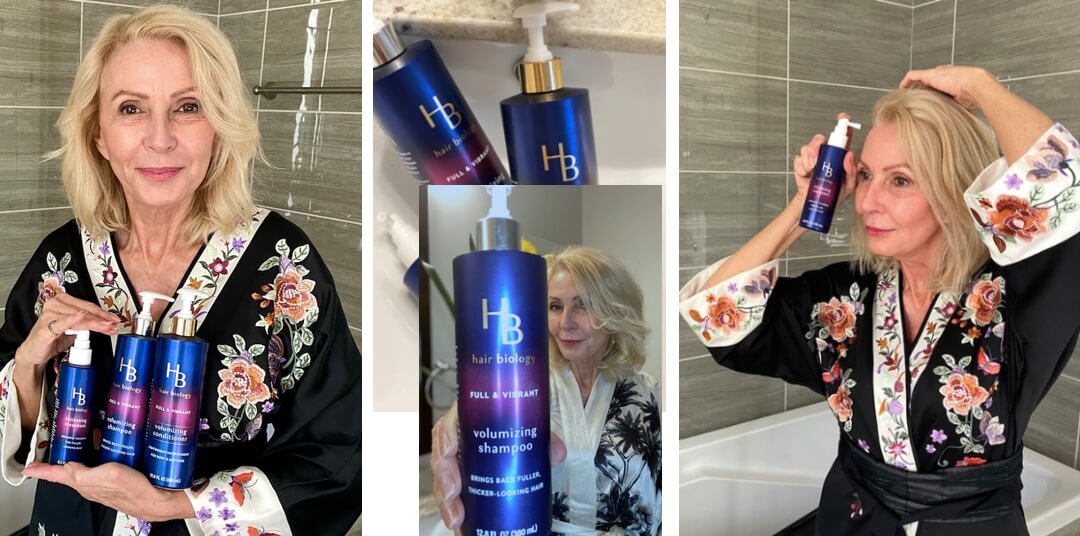 This post is in partnership with Hair Biology. All comments and opinions are my own.
Have you seen your hair texture change through the years? I certainly have!
I struggle with hair loss and changing texture not to mention my gray hair which gets dyed every three weeks. Which is why using the right products is essential for keeping my hair healthy.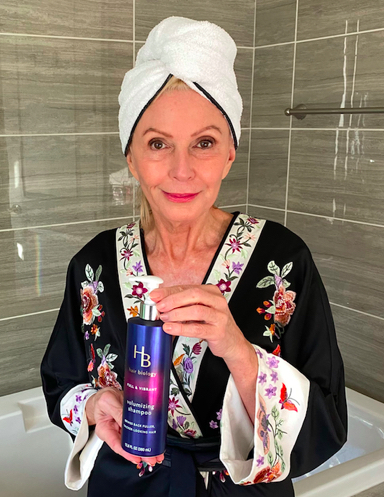 As we age the biological traits of our hair also change, so the products that were good for our hair at 30, won't be doing much for our hair's health after 50. The hair care products we choose are vital to keeping our hair healthy. We take great care of our skin as we watch it change, but our hair sometimes gets left behind.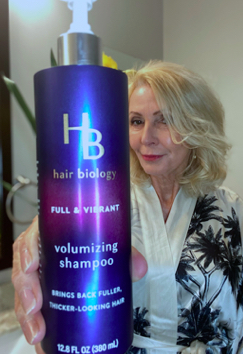 Today we have HairBiology now readily available at target.com that focuses on the unique issues presented to us as our hair ages.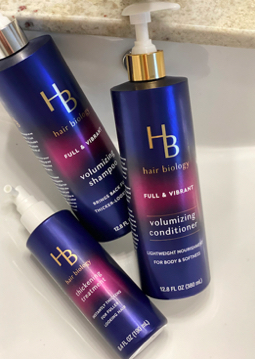 With products that are infused with Biotene (known for supporting healthy hair) and free of parabens and dyes we can still have beautiful hair in mid-life that makes us look "Bolder not Older" and you know at 68, I'm all about that. The products I'm using are Full & Vibrant Shampoo, Full & Vibrant Conditioner, and the Thickening Treatment.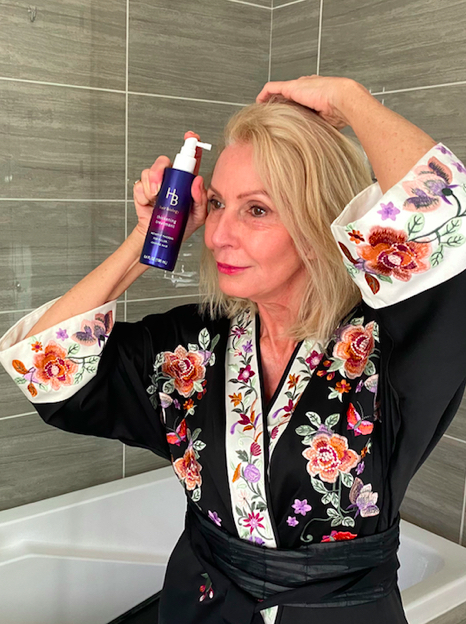 Hair Biology Results
After using @HairBiology for a month I have started seeing more growth and a thicker texture! I've also noticed my hair feeling softer and healthier than ever before. I can't wait to see the changes as time goes by. Just 15 pumps of the thickening treatment on the scalp provides the nourishment we need for better hair.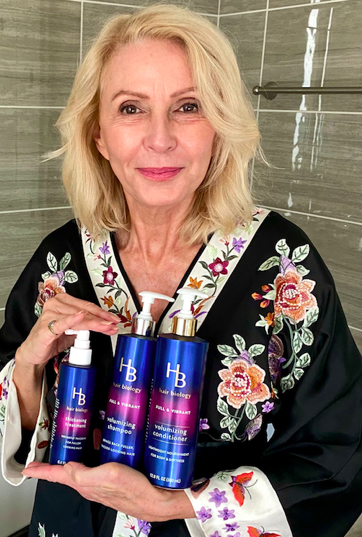 Final Thoughts
I love that Hair Biology is a brand that provides hair care for aging hair. I'm happy to have started my hair care journey using Hair biology products and I'm looking forward to even better results. This product is versatile in the way that you can use it on wet or dry hair! Winning! Try it yourself. You can get this product www.target.com. You will be glad you did.