Knit dresses are a great option to dress up a casual look. Freed from the constraints of the ubiquitous joggers or leggings you can dress them up or down to your heart's content. Here are a few ideas: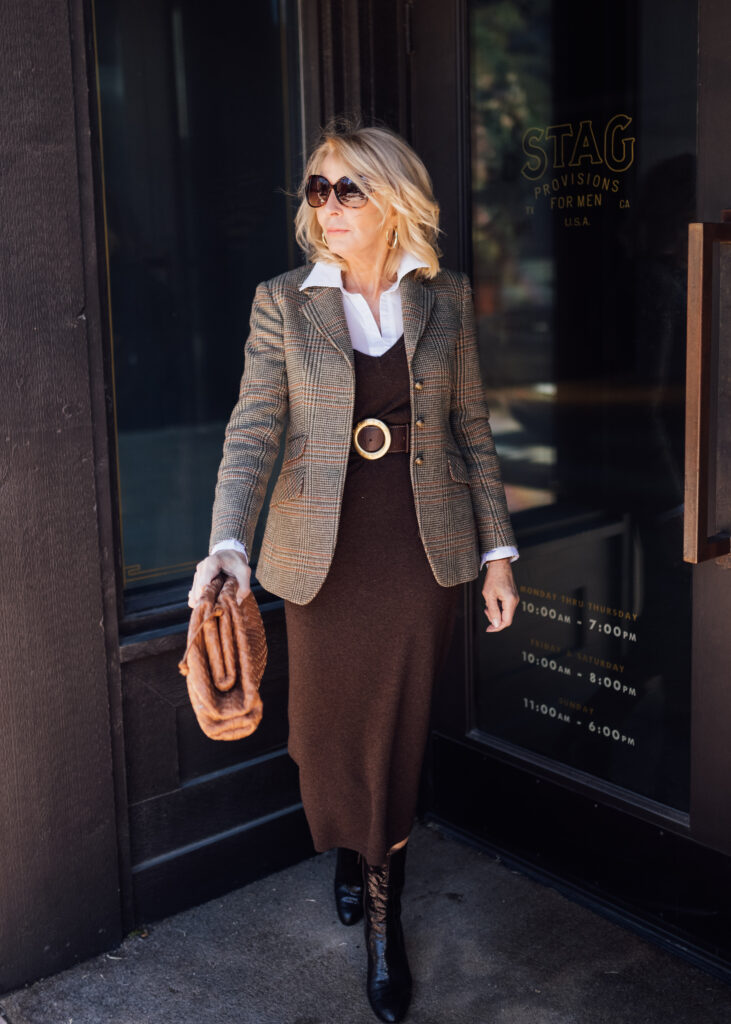 Formal and Stylish
Details of this look: My blazer from @T.ba which my sister brought me from Spain and a chic vintage belt from @celine doll up this V neck knit midi dress by @ralphlauren. But the real secret here are my @canopisleeves. They add a collar and cuffs with no bulk under this lightweight cashmere dress. Oversize faux tortoiseshell glasses and an of the moment bag #shopthelook @thequeenbumblee add to the look. Don't forget coordinating jewelry, (I still have trouble mixing metals) and perhaps a watch for just the right touch of Lady Boss My comfortably heeled boots from years ago @colehaan take me through the day.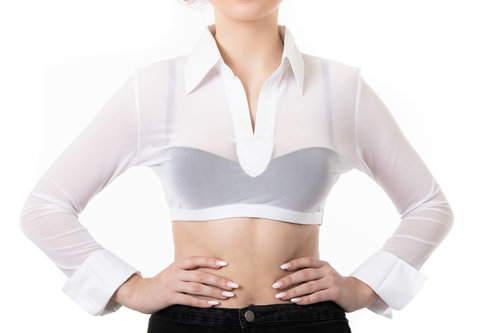 Casual and Comfortable
Details: This casual but appropriate for so many occasions look shows off the on trend Shacket purchased from @amazon that comes in many color combinations and is under $40. The @Valentino belt (a great find from @saks50off) cinches the look over a knit turtleneck dress again from @poloralphlauren. Wooden heeled booties from @frye and a @chanel shopper bag purchased from @therealreal compliment this wear anywhere cost effective look. Don't forget your jewelry! For great statement rings I go to @pharaouncoctailrings silver hoops and some bracelets add just the right touch.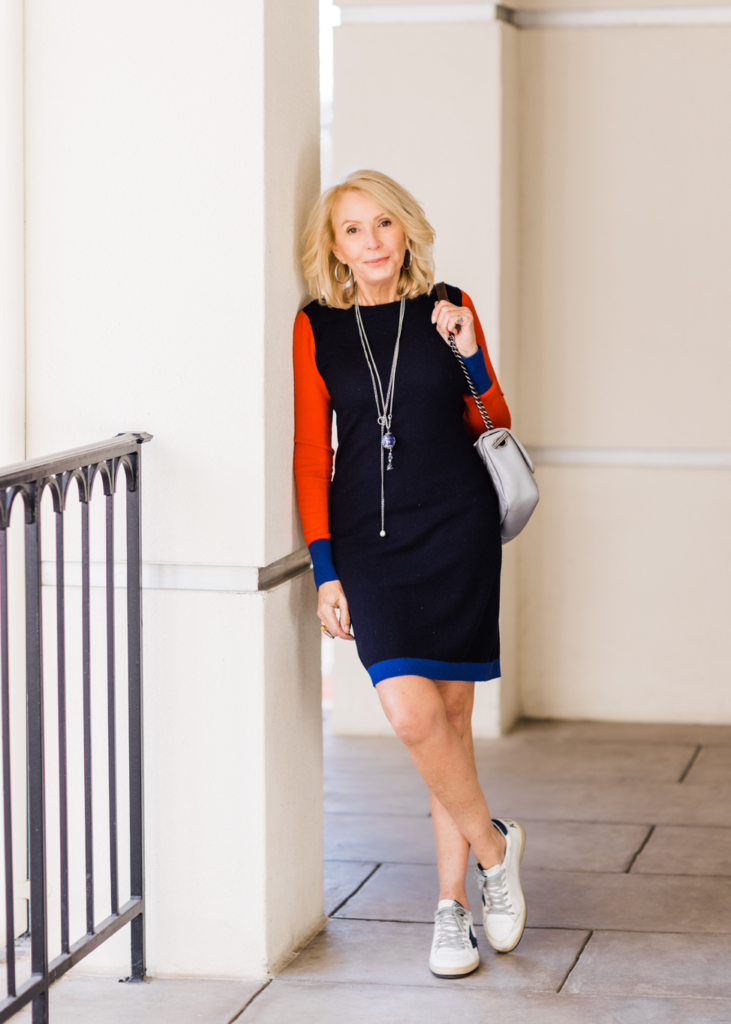 Chic and Casual
Details: A color block knit dress from @armoirestyle goes great with @goldengoose sneakers (or any you have handy) and you can literally run through the day. A casual but iconic @chanel over the shoulder bag always kicks things up a notch without seeming over done. I wear long necklaces @proudpearls to elongate my torso and give the look that extra touch. Rent the colorblock dress from @armoirestyle – a sustainable option!
@solebliss A British company that has been making comfortable shoes for the monarchy for ages now designing shoes for all of us.  especially if you have a foot condition. Made in Italy of beautiful leather here is my present favorite.
Take some risks with that knit dress you've got and dress it up!