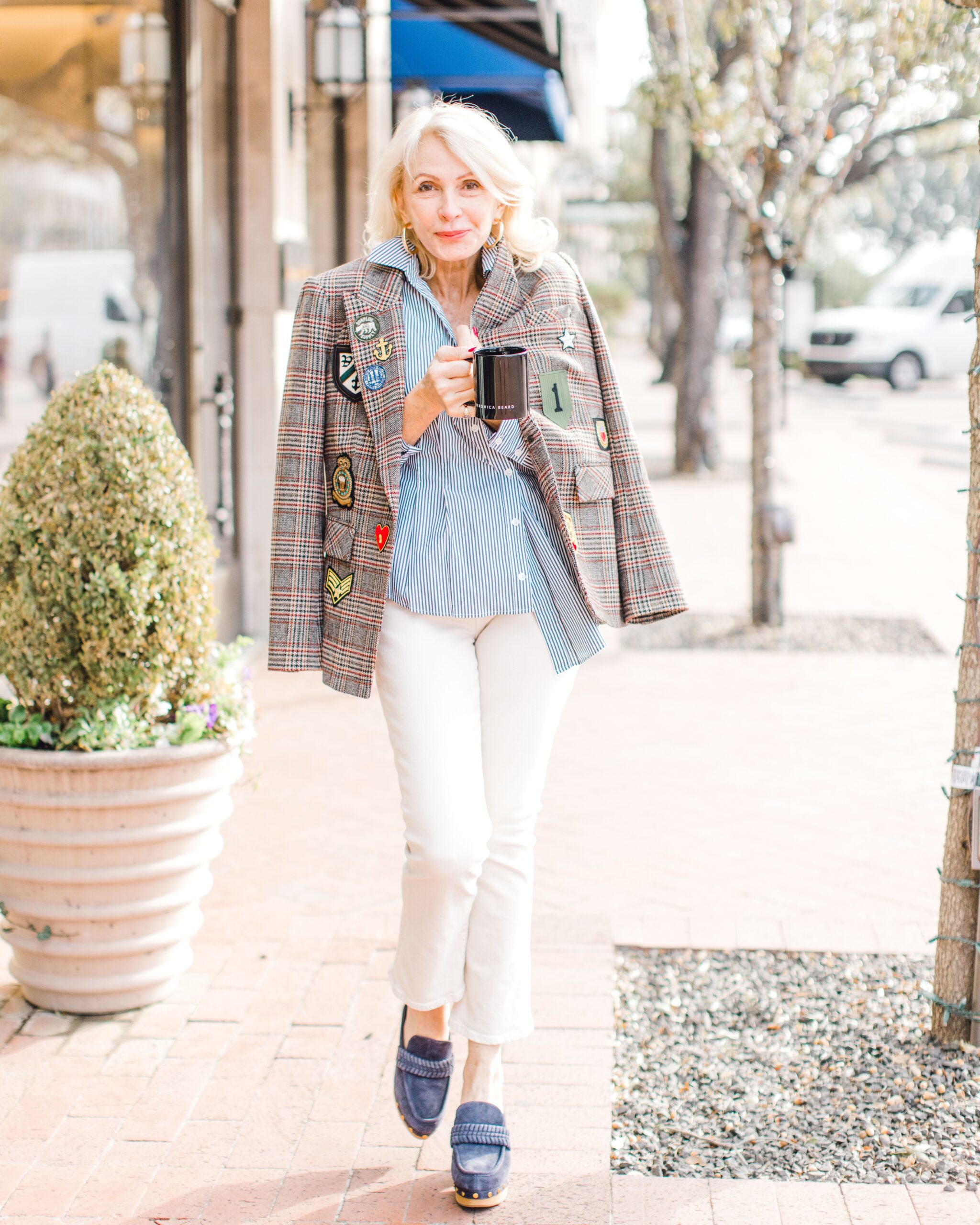 With Spring quickly approaching but winter hanging on, it's important to have items in your closet that will work with each other under any circumstances. You know I like to put together travel-ready capsule wardrobes and this is one from Veronica Beard.
It's windy and chilly and this look will keep the cold out. The Merlin patchwork Dickey jacket makes me look cool but keeps me warm. I chose it slightly oversized to throw over my shoulders. The Carly Kick-flare Jean in Ecru is a nod to spring and Delia suede clogs are a comfy flashback for me.
Now about that striped button-down! I fell in love with its versatility. It has such great detail. Left untucked, it has this asymmetrical hem, tucked in it looks like a preppy shirt. A brilliant travel companion! Pop the collar and you're good to go. It comes in white as well.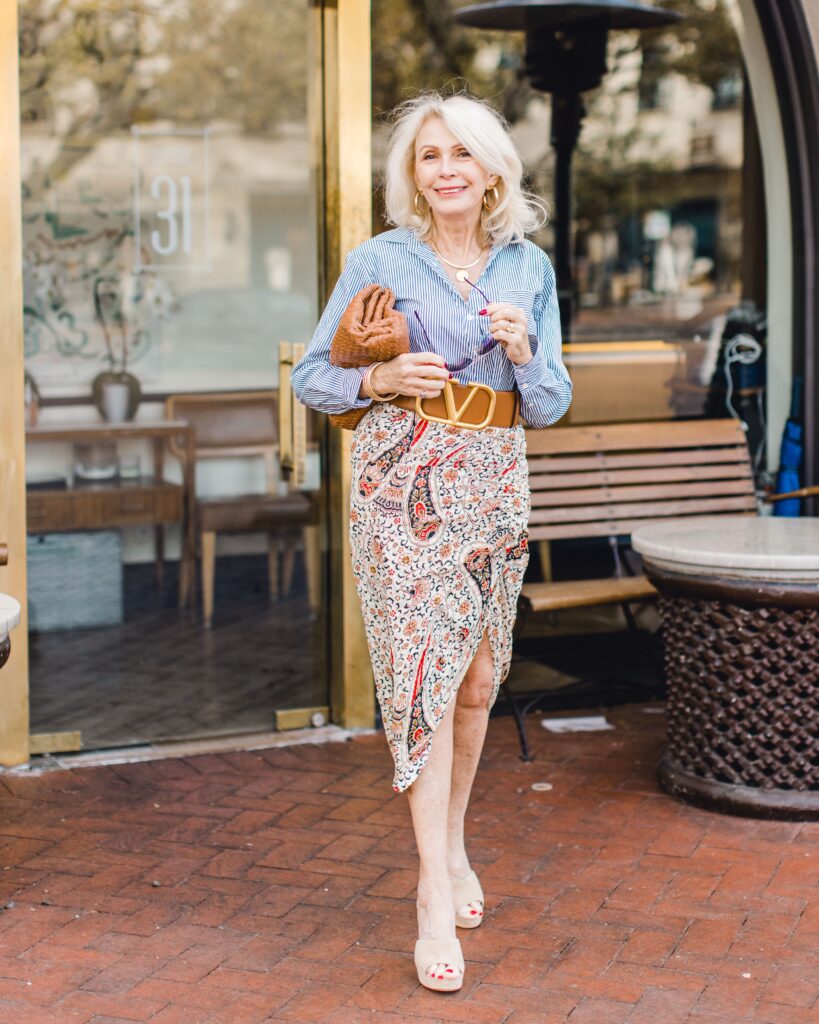 Travel tip. When you're just using a carry-on like I always do put your cosmetics in a clutch or evening bag it will serve as double duty.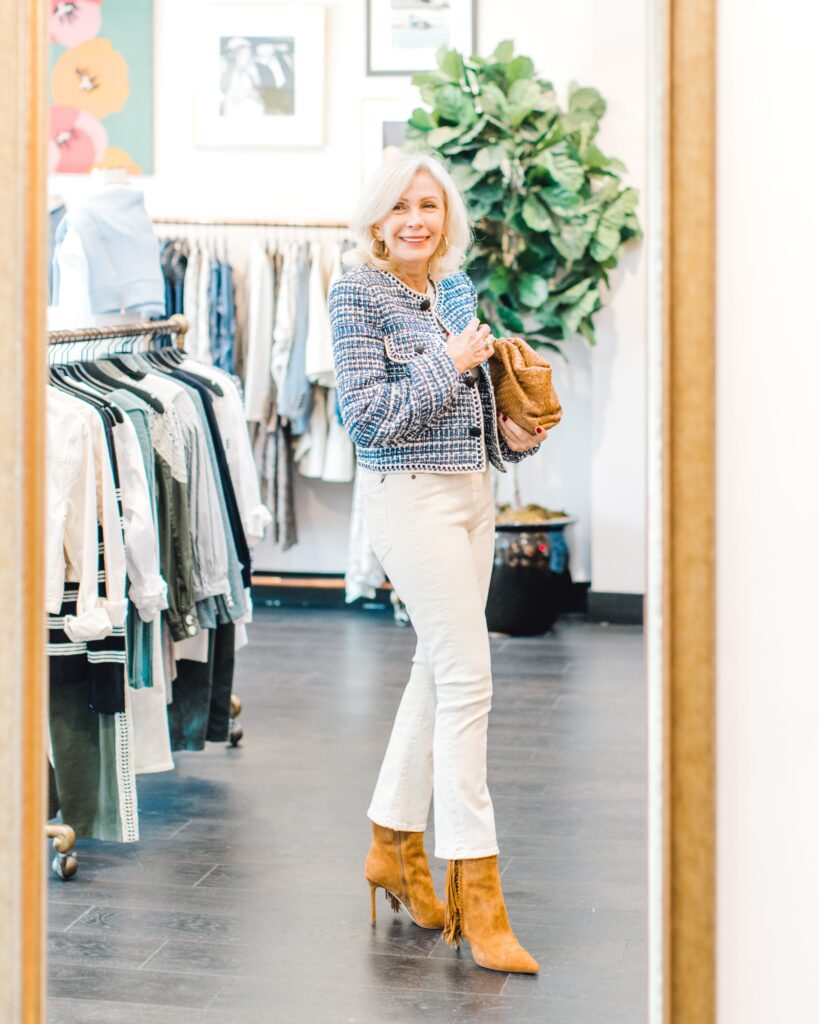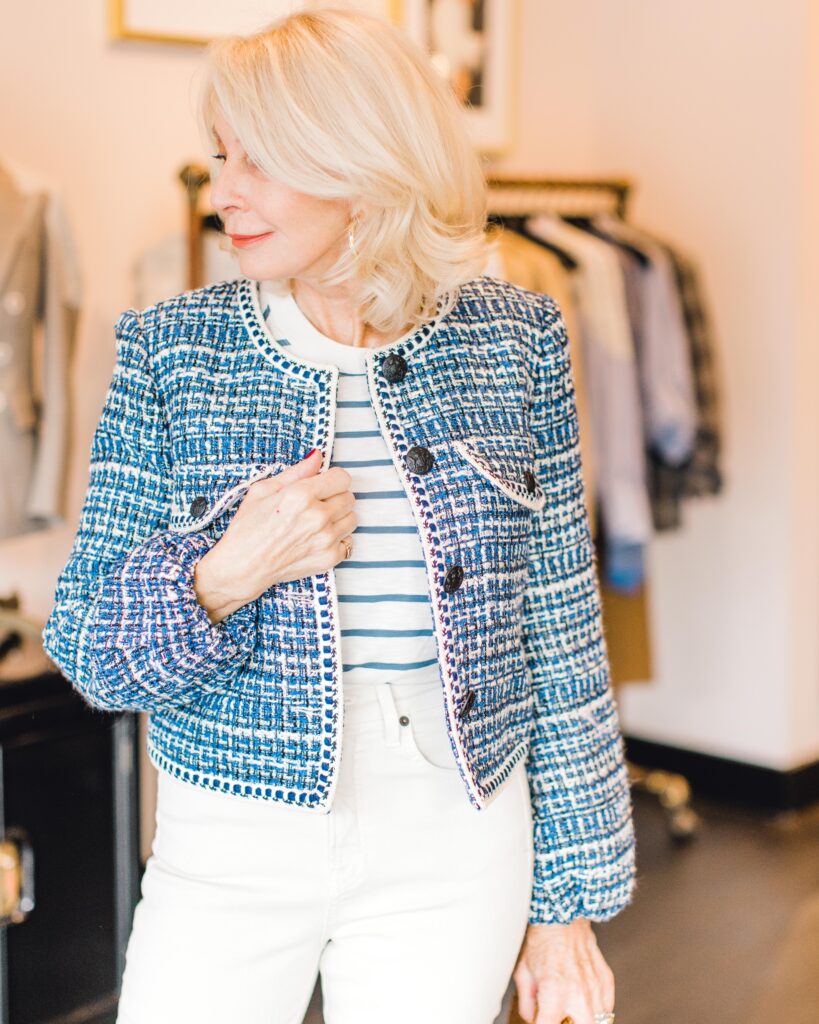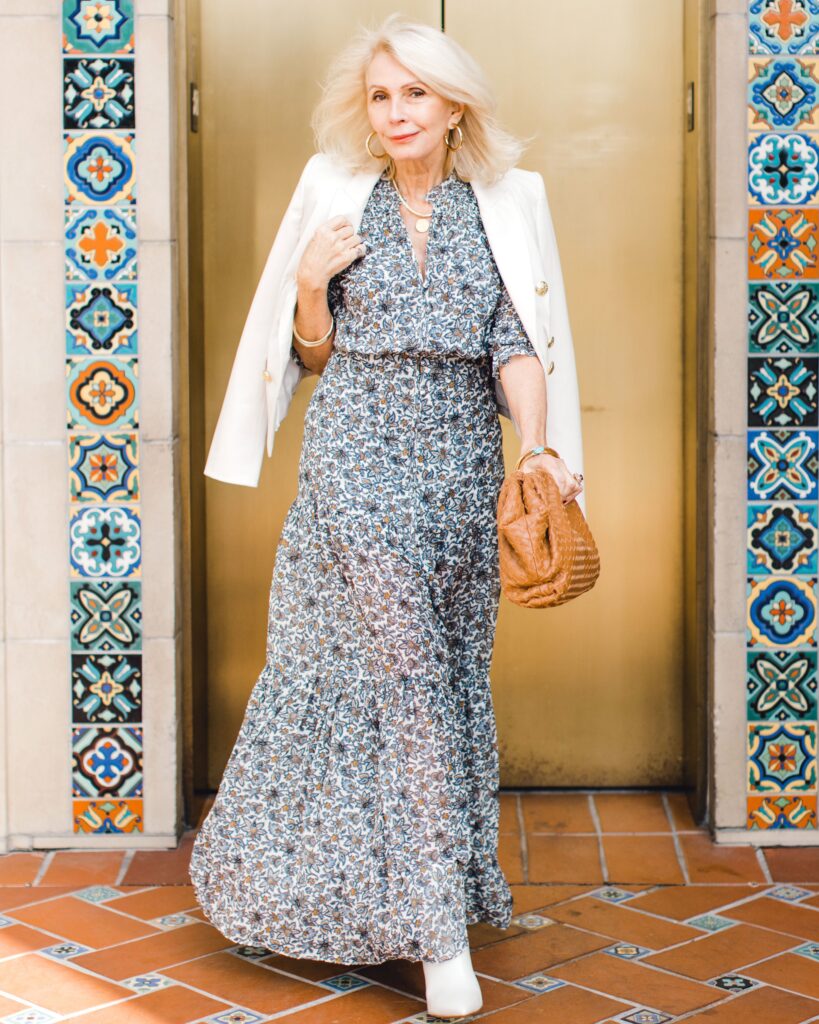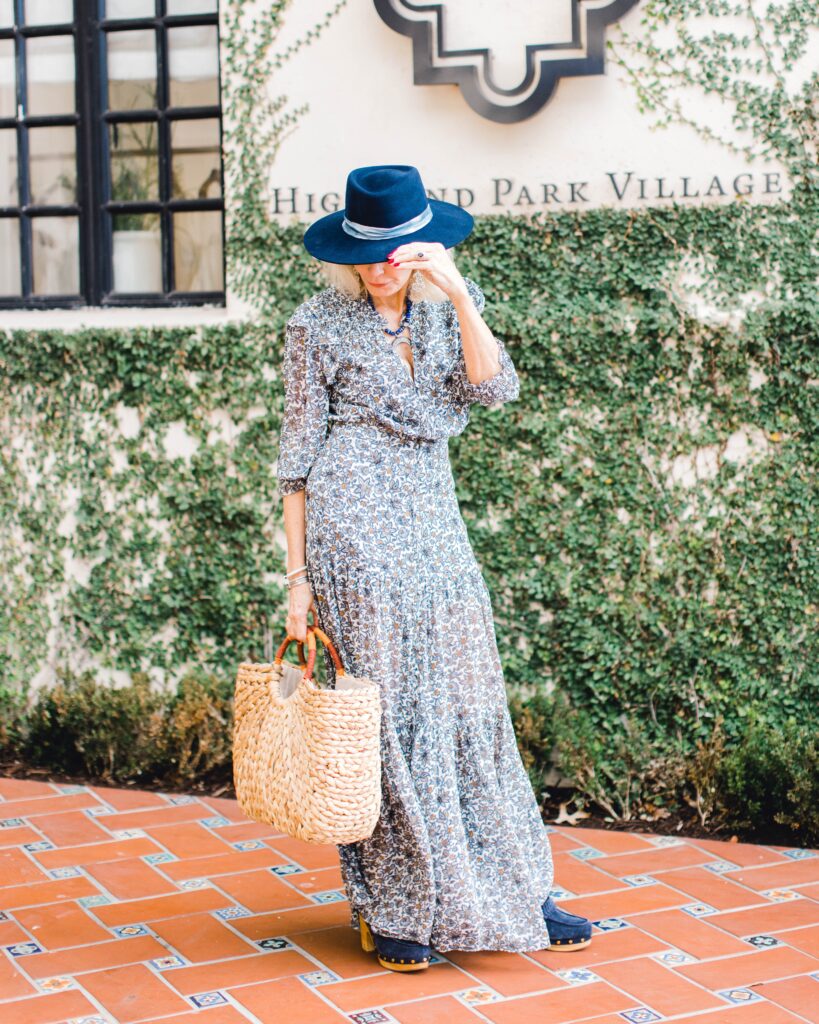 Packing tip. Put the hat upside down in your luggage, surround the brim with this dress, and pack your PJs in the crown. They don't take up as much room as you think.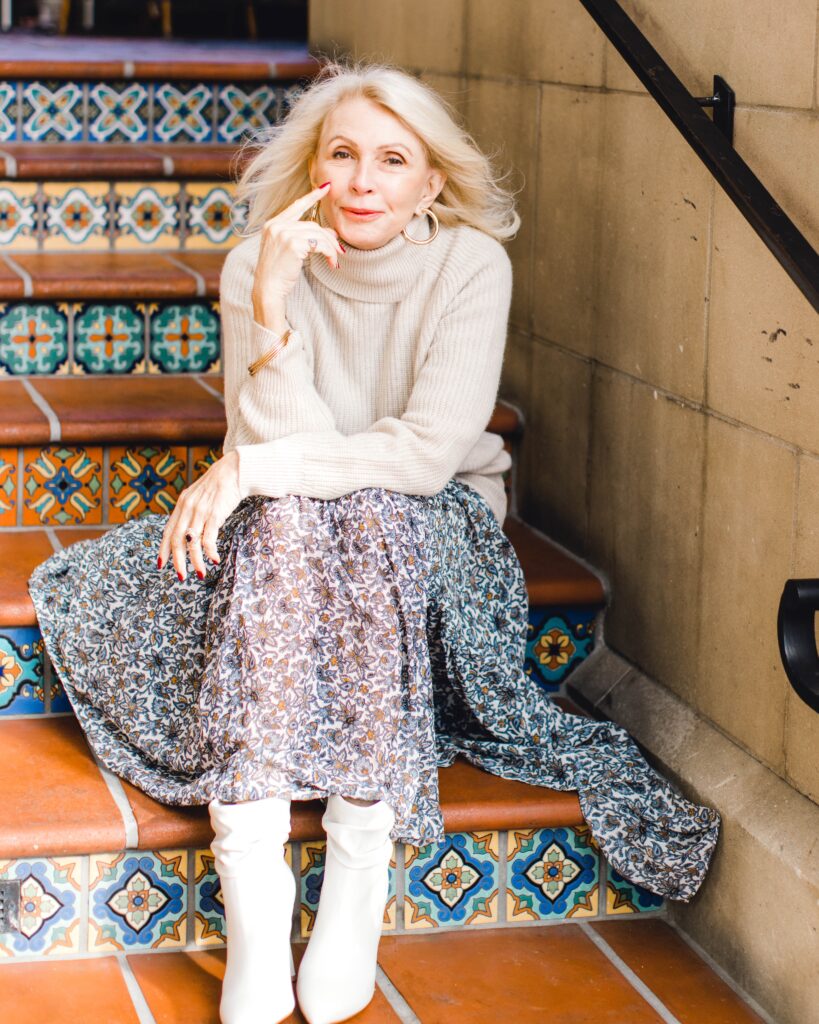 Style tip. Wear tights or leggings under a dress. No one will ever know!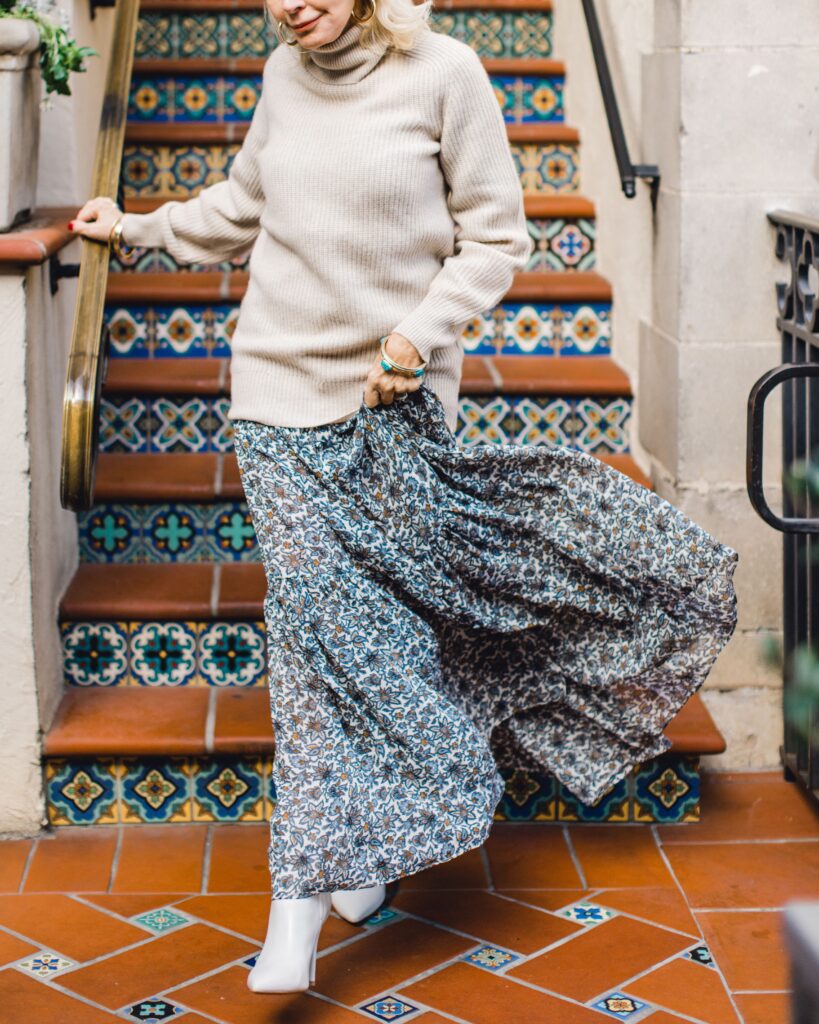 As always,