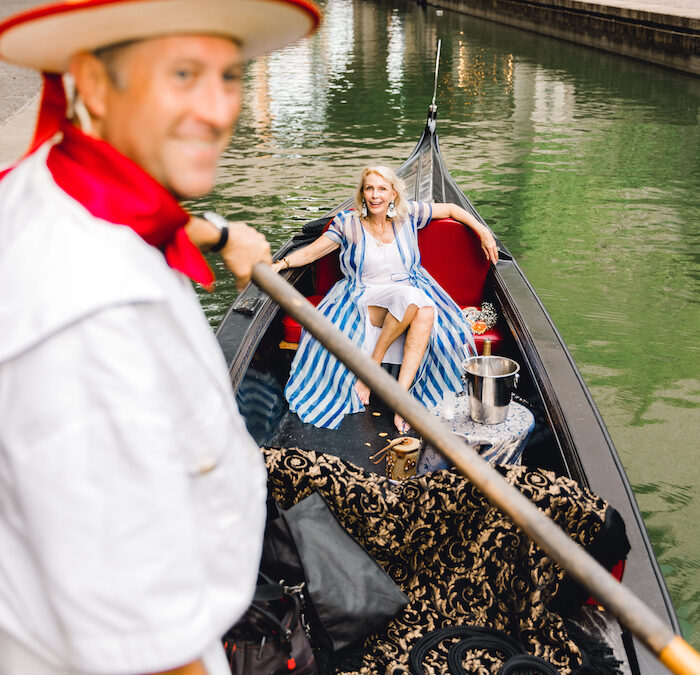 A Staycation with a taste of Venice is close at hand.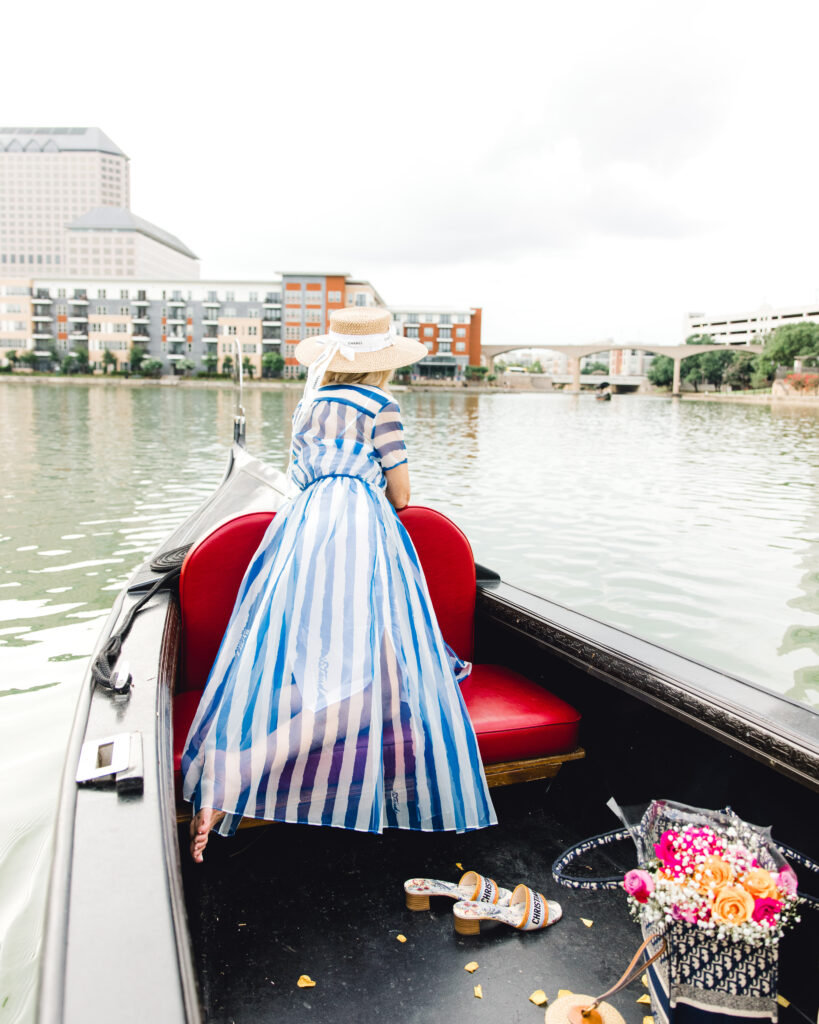 Has this ever happened to you? You see something one day in person or a magazine and you store it in a folder or on Pinterest or put it up on a vision board. Some months, years or even decades later that vision materializes. His has happened to me on several occasions in my life.
In this case I was in Newport Beach California at a wonderful restaurant overlooking the water, it was evening and dusk was upon us. I looked out the window and saw a gondola go by …. " I want to do that" I say.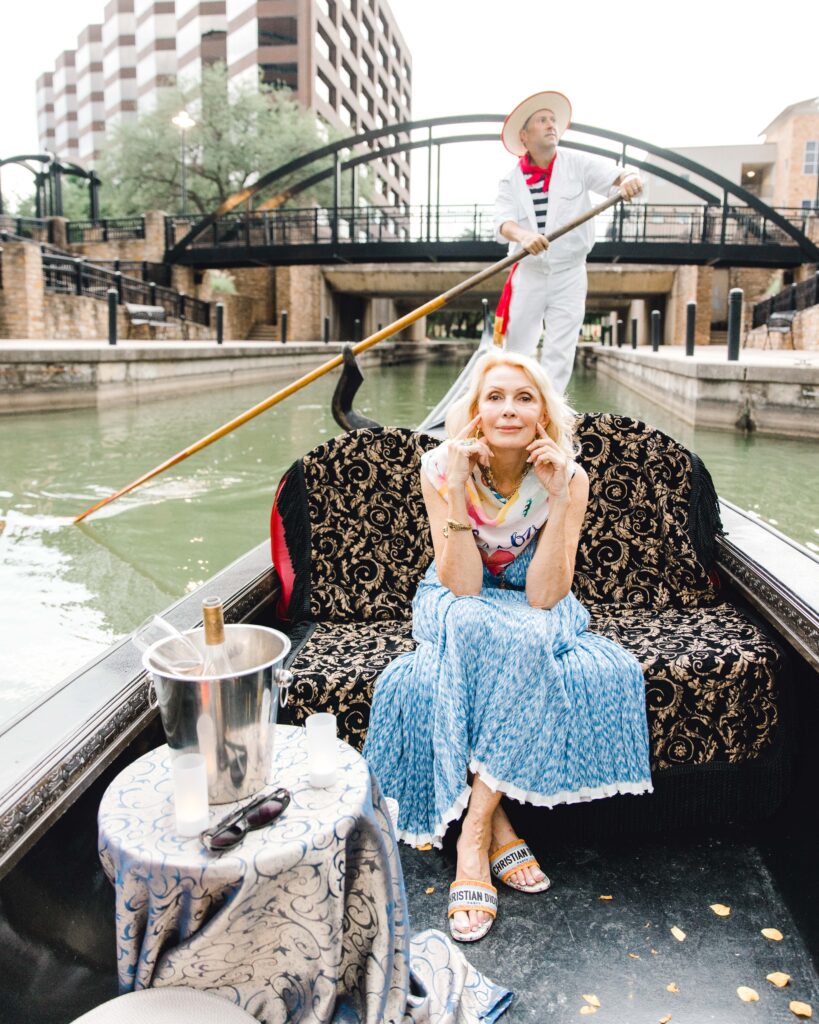 Years later, now living in Dallas, I decide it's time to do something different for an evening. Travel had been out of the question but I soon found out a gondola adventure was well within reach !
Who knew that in Irving Texas you could take a gondola ride down the Mandalay Canal and Lake Carolyn in Las Colinas, have an expert gondolier trained in Italy take you under quaint bridges while you sip wine, eat horsdouvers and listen as a beautiful operatic voice echoes across the water.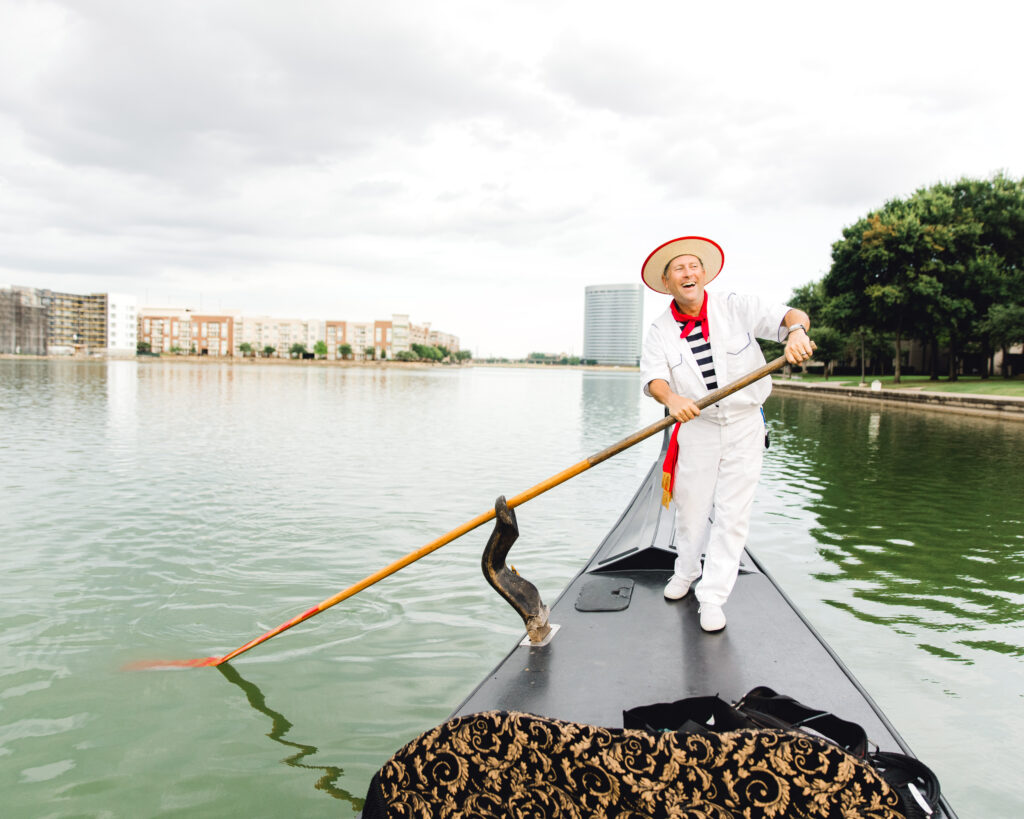 That was Greg our gondolier and the owner of Gondola Adventures taking us out on his favorite gondola in the fleet called Rosa. Rosa has quite the history in this fleet of several different beautifully authentic gondola styles. (I will let Greg tell you that story)
It was an unforgettable evening that transported me back to a story book time that still lives in full color in the canals of Venice Italy, but still miraculously available within reach.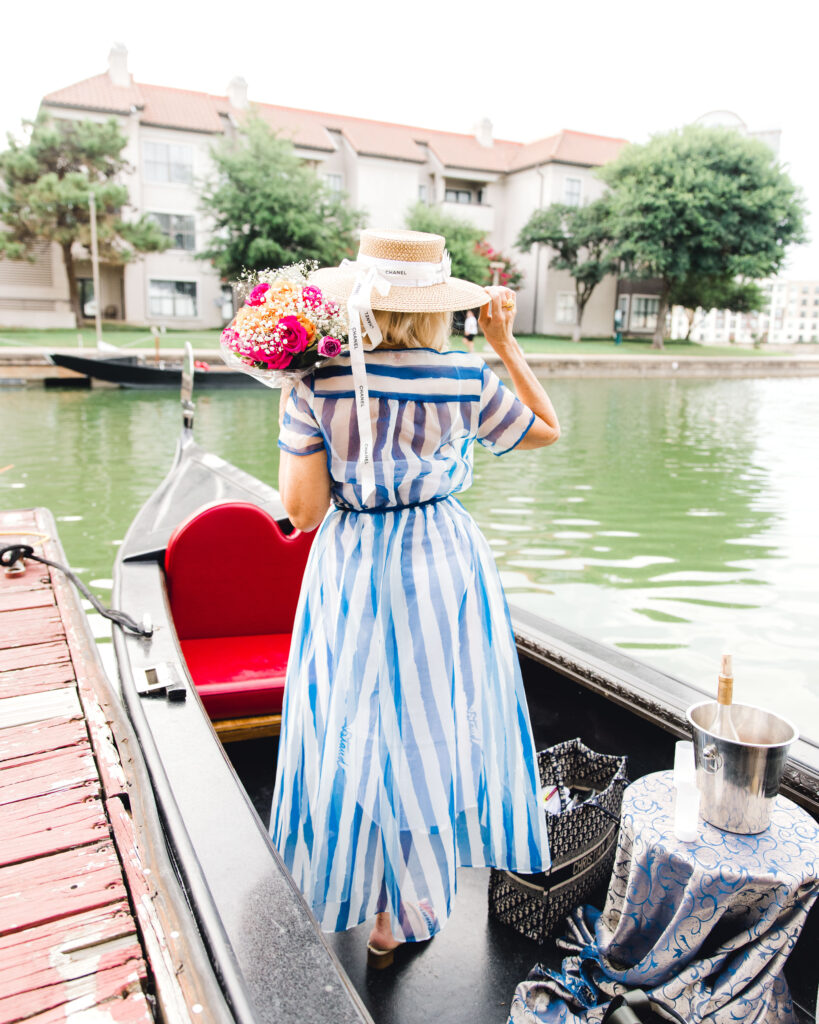 Let Gondola adventures help you plan the perfect proposal, anniversary, intimate wedding, evening adventure or "just because" cruise.
With many packages to choose from- casual pizza cruises to elegant dinners or dessert cruises to breakfast cruises or even a gift card you are bound to look love your ride.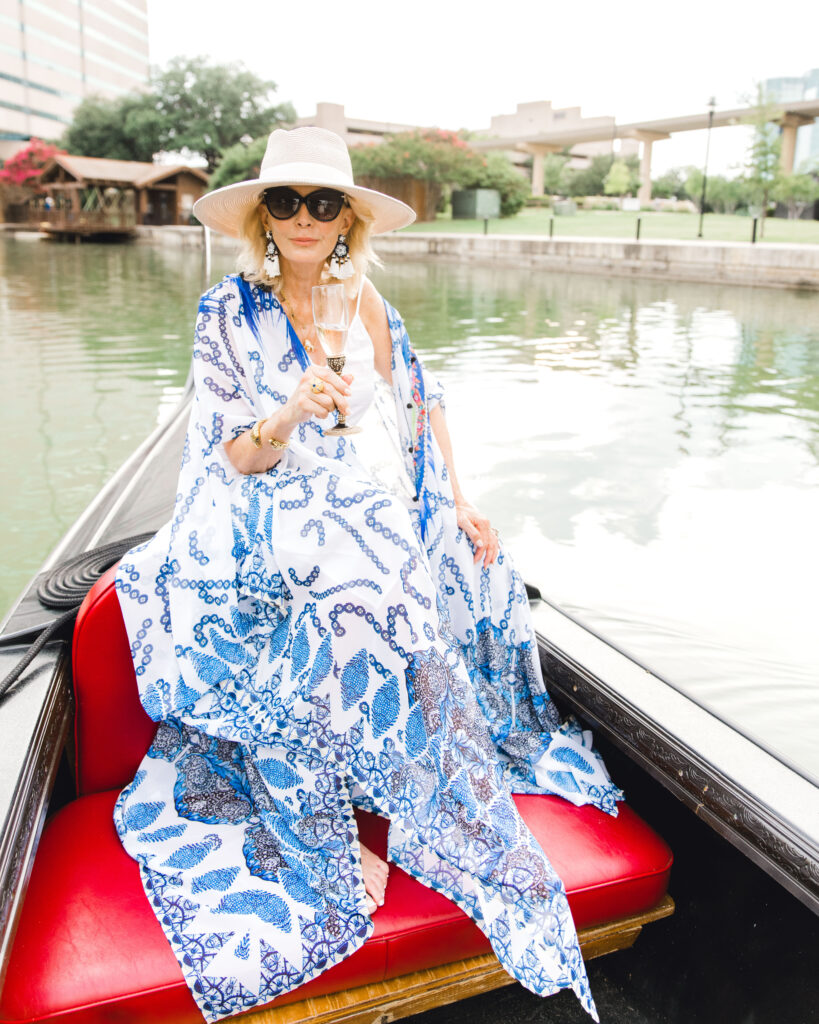 Bonus points for manifesting a long forgotten dream.
PS as it turns out this is the same company I saw on the waters off Newport Beach.