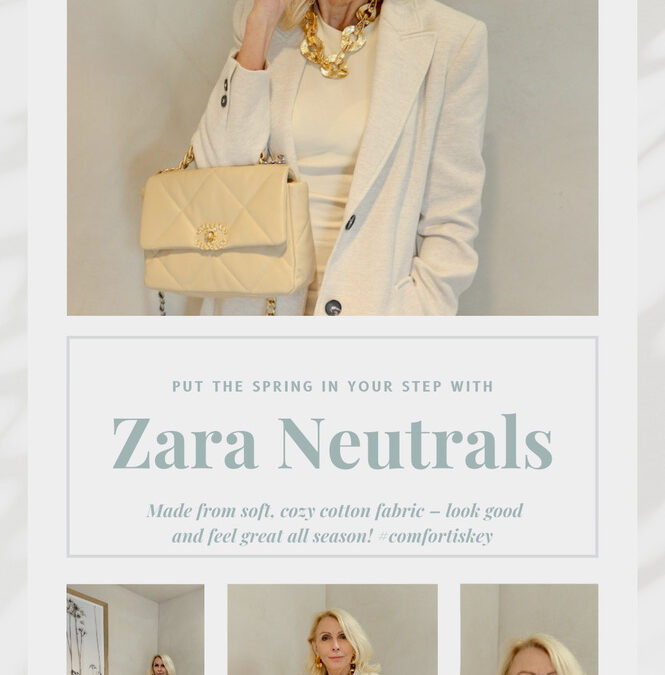 Dressing in neutrals is a timeless fashion trend that never goes out of style and is one of the most versatile approaches to styling your look.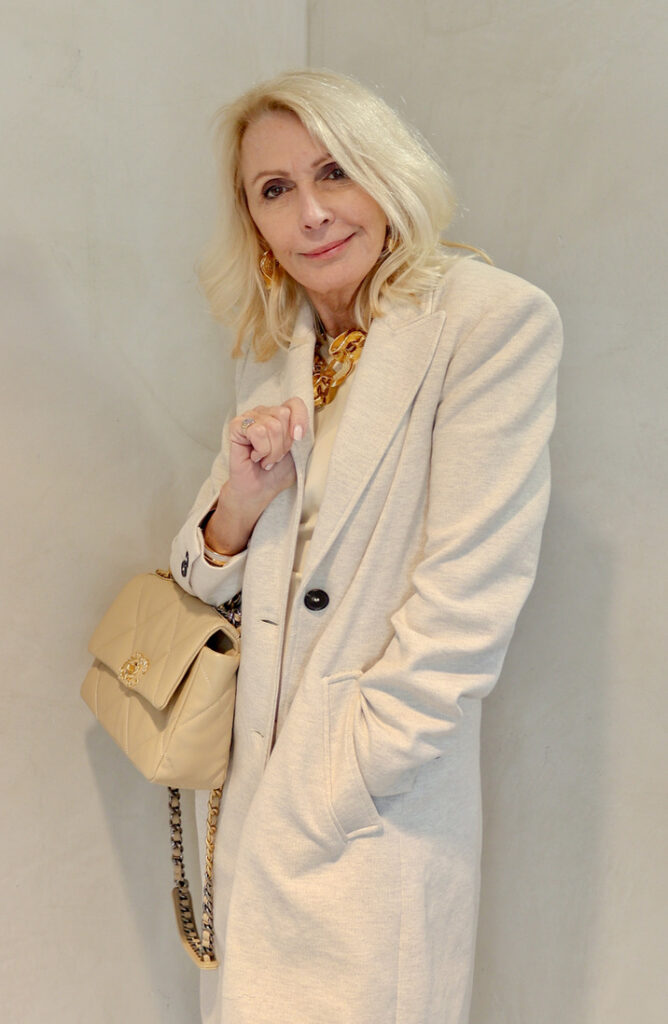 Dressing in Neutrals from Zara
Are you tired of bright colors, prints, and loud patterns? Ready to elevate your wardrobe with some neutral-toned pieces that will keep you looking fashionable but still provide a timeless elegance? If so, now is the time to begin dressing in neutrals. Neutral colors are sophisticated and can be paired easily with nearly everything.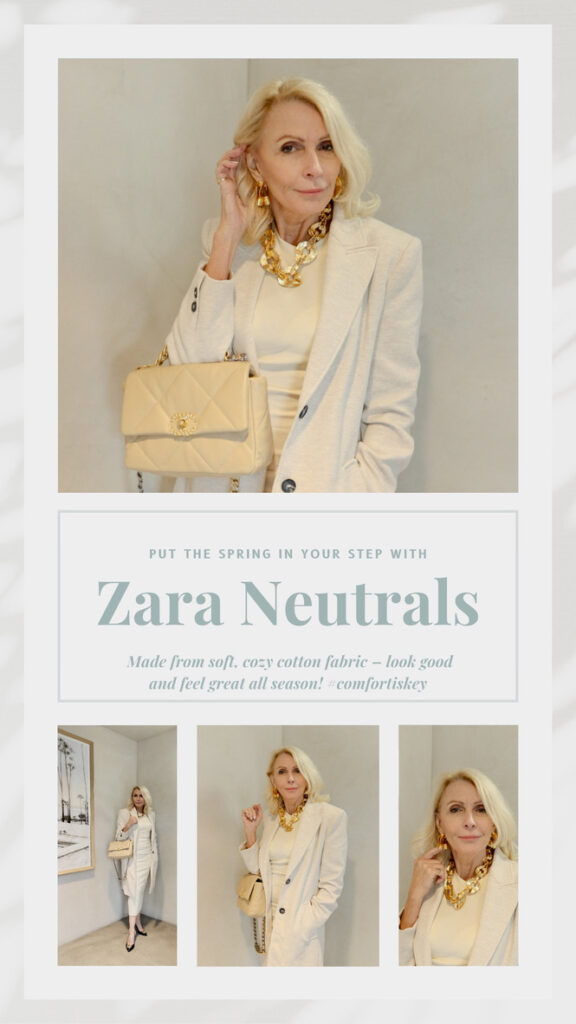 For example, this wonderful head-to-toe neutral outfit from Zara is perfect for transitioning into Spring. The soft beige skirt and matching top are the ideal blend of Spring chic and soft warmth, and the classic cotton coat is the perfect addition on those chillier days.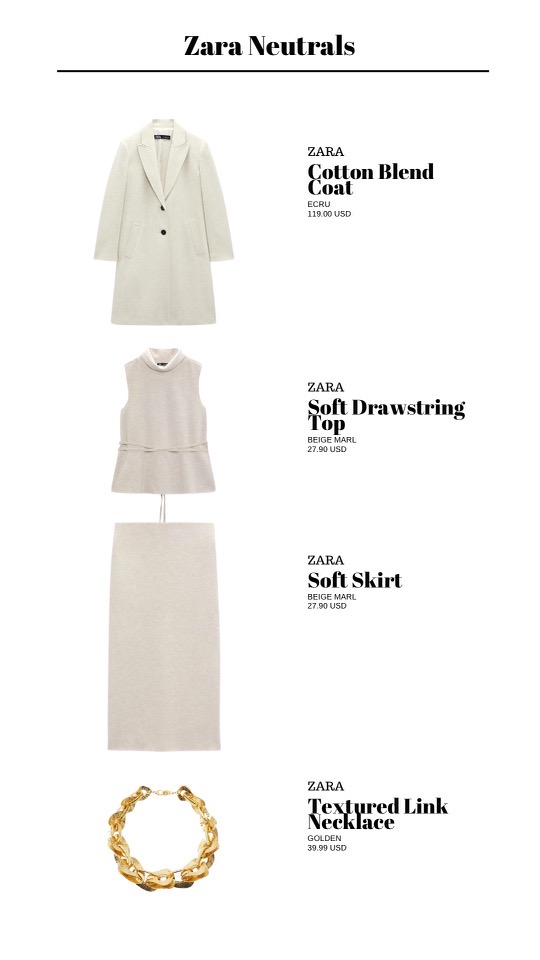 Cotton Blend Coat : https://c8.is/3YZ625L
Soft Drawstring Top : https://c8.is/3xvgtma
Soft Skirt : https://c8.is/3EGfdkb
Textured Link Necklace : https://c8.is/3ElARKi
Neutral dressing over 50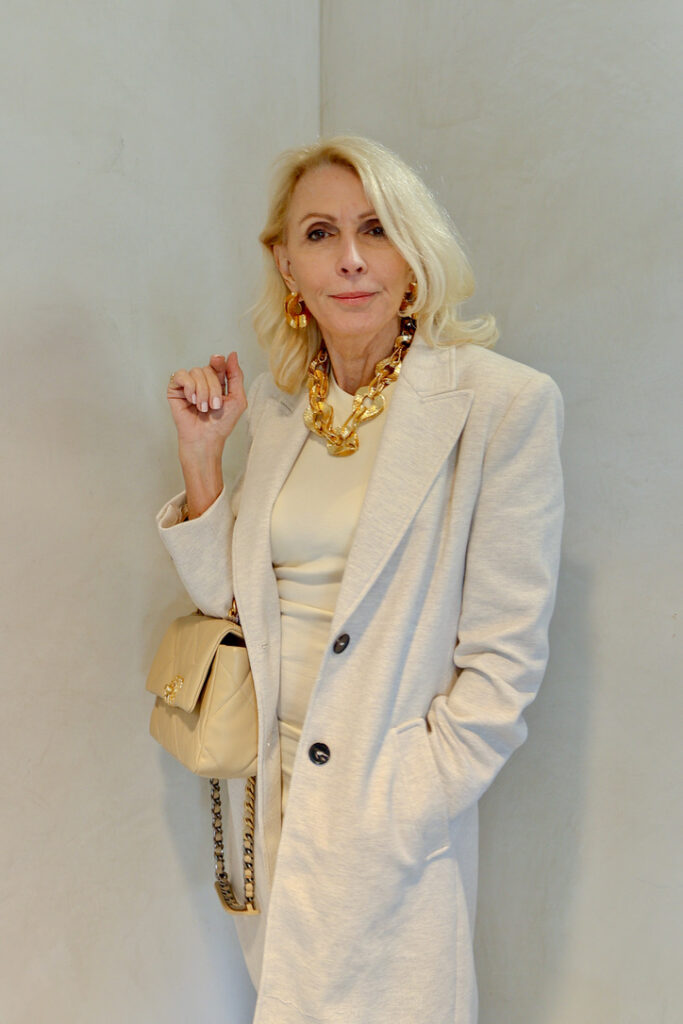 One of the best things about wearing neutral colors is that they can be used to create elegant or casual looks seamlessly. Making this style especially perfect for women over 50 who are looking for easy yet stylish fashion solutions!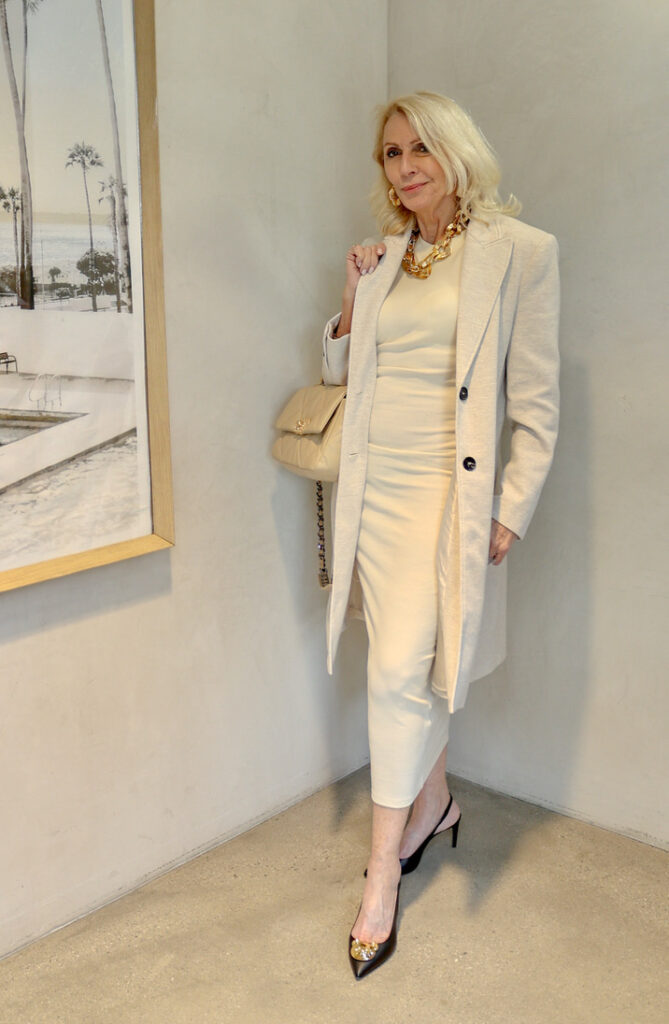 If you're over 50 and you're wondering how to show off your personal style, there is a simple solution. Try wearing simple accessories or layering some favorite pieces with varying textures. This will help give you stylish, personalized looks without breaking the bank.
Adding Accessories to a Neutral Outfit
One of my favorite ways to elevate a neutral outfit is by adding some chic statement accessories. It's the easiest way to tie your outfit together and add a level of interest that makes the look seem more intentional. For example, a statement bag, shoe, belt, or necklace are small touches that can make a big difference to your stylish neutral look.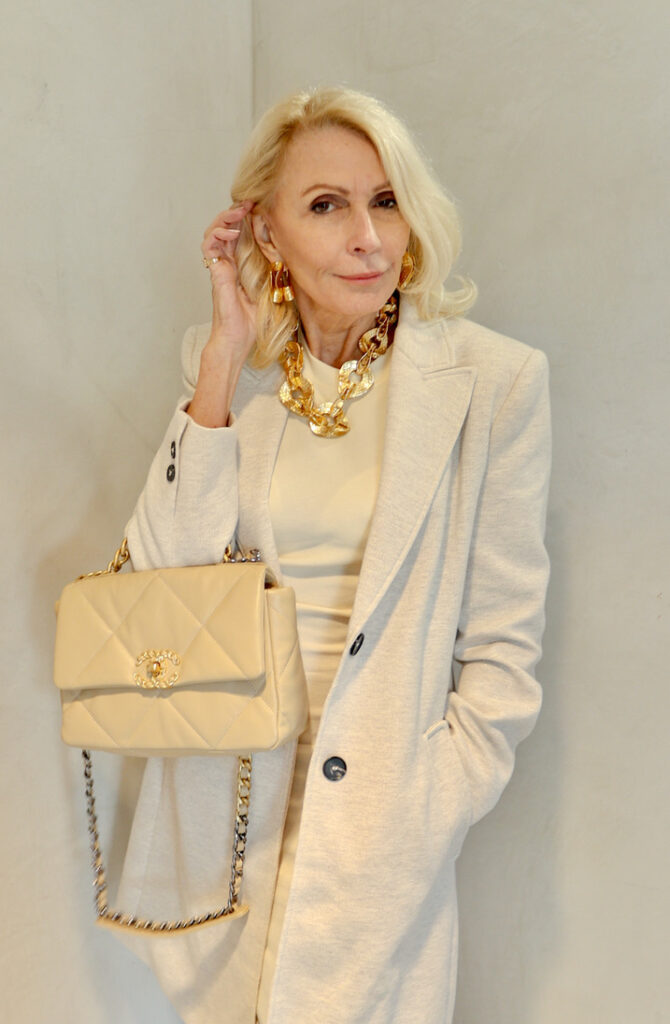 For this beige outfit, a gold necklace and matching earrings from Zara were the perfect addition. I especially love how the gold draws the eye and thankfully, they're also quite affordable!
Although dressing in neutrals can be tricky for some people, it can be as simple as throwing on a few simple favorites and adding some nice accessories. Above all, don't forget that fashion can be fun, don't take it too seriously and try out some new combinations.
If you're looking for some chic neutral outfits this Spring then check out all of my Zara favorites! For some Summer neutral options, take a look at my blog post here. Happy shopping!