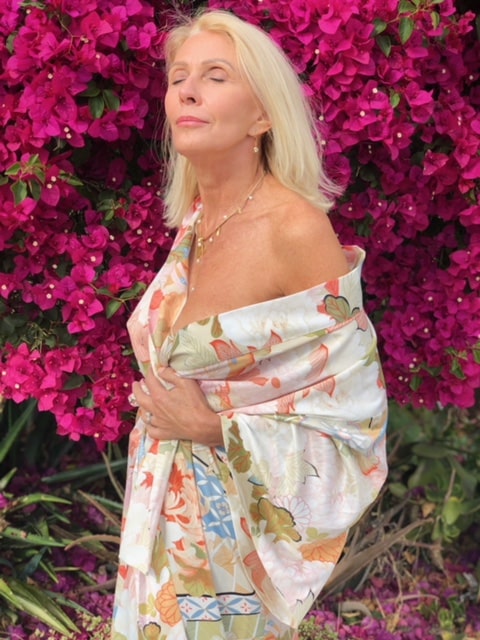 Having fabulos skin over fifty is easier than you you think.  Lately I have been getting a lot of comments about my skin. Positive ones thankfully. They have been coming from ladies I have known for ages and from women I have never met. The question is always the same, What do you do to take care of your skin?
I have found the key to good skin is two fold. Consistency and Product choice.
If you know me, (all appearances to the contrary on my Instagram account) I don't do much on the girly froufrou front.
If it takes too much time I'm out the door. My hair is a prime example.
About twenty years ago I found the Obagi system . It was four steps, didn't take long and the efficacy was outstanding. They have changed the formulation since then but It worked on texture and brown spots and exfoliated my skin which is key.
At my age now. 65, my routine is even more simple.
I use two products and sunscreen.
AM routine
Antioxidant. SkinCeuticals C E Ferulic I put this serum on first.
Moisturizer. Perricone MD High Potency Amine Face Lift.
Sunscreen. LaRoche Anthelios AOX. SPF 50 its an antioxidant serum with sunscreen. It never looks white and blends smoothly into your skin.
Sometimes my skin looks too shiny to me. I use Murad Invisiblu Perfecting Shield.
PM Routine
Retin A 0.05 I had been using the more potent 1% . I would peel and get red and ended up using it on and off. Then I read a study that mentioned the results between 1% and 0.05% were negligible. Once I started using .0.05% I was able to do so nightly.
Glycolic Acid. I exfoliate my face from time to time. About once a week. I use the most potent product I can find. Hopefully 10% . I find this one at TJ Max or on the Internet. Never combine Retin A and Glycolics or AHA
Full disclosure. I don't wear any "makeup", base/concealer or whatever to cover my skin. Never have. So what you see is what you get. That is why cleansing is not a problem with me. My skin is breathing all the time.
Special Issues
Sagging skin and creepiness are an issue now. I have to take extra care of my jawline and neck and I have been using Cle de Peau Beaute @CledePeauBeauteUS in that area. A little extra time morning and night is worth the trouble to tighten up those areas and formulations specific to that skin are key.
And my upper lip. I have never smoked and don't use a straw So Why, Oh Why? Have I developed these lines. For the last two months I have been trying a product that is working. Bionova anti aging lip treatment is medical grade and I am seeing results. You might want to try that.
Again. Consistency. This is not a one time fix so if you want it to work you have to use it.
My body… I love exfoliating my body and when I was younger I would concoct my own formulas for scrubs and rubs. I would mix salt and lemon with oils. Brown sugar orange essential oil and sesame oil. . Fun!! I also mixed my own body oils. A combination of olive, sesame, mineral….. and essential oils.
My time is more limited now and I found Malie Organics. @malieorganics With wonderful scents that more than do the trick. From scrubs to potent body oils in perfumes that energize and mesmerize there is a choice for every mood. Try those.