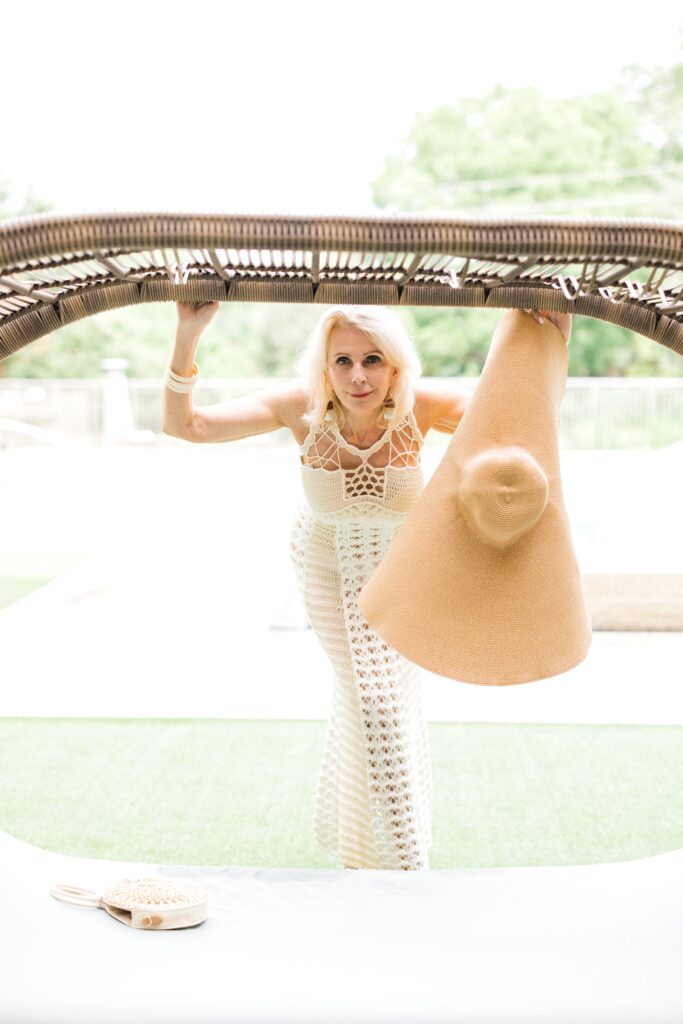 Summer neutrals are all about textures! From crochet dresses and guipure skirts to bone and raffia details. Neutrals offer such a great change of pace in the summer. Plus, they're the perfect foundation for your wardrobe, you can wear them multiple times without anyone noticing and they're easy to style. Consider this palette for your next adventure.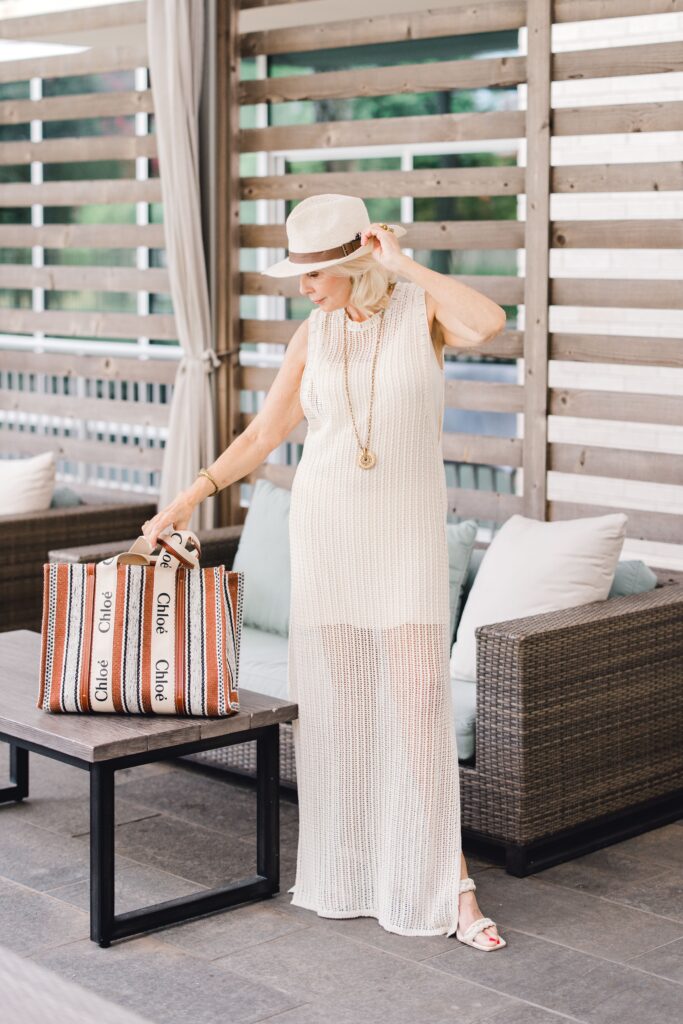 An easy travel dress like this Rag and Bone piece can take you from the airplane to the beach in no time. The full length, crew neckline, and relaxed silhouette are the perfect comfort combination when it comes to summer neutrals. I paired it with this tote by Chloe as a prime representation of all the colors you can add in a neutral palette. Additionally, it also comes in handy as a beach bag, a carry-on handbag, and a catch-all for your "extras".
Summer Neutral Accessories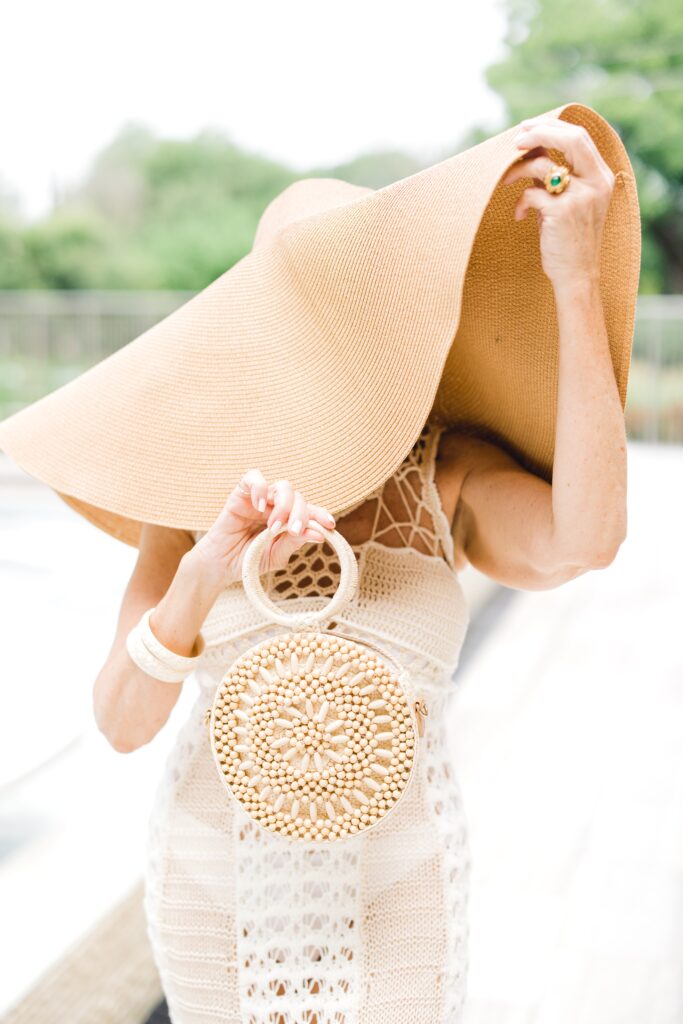 Hats are always a welcome accessory when it comes to summer fashion. Nothing says "glamourous" like a big floppy hat, plus they fold perfectly into your carry-on bag. If a big hat is too much for you then there are infinite options of smaller hats that fit within the summer neutrals theme. This one from Goorin Brothers is a favorite of mine. It packs flat, bounces back into shape, and is the perfect travel companion. You can find a similar option here.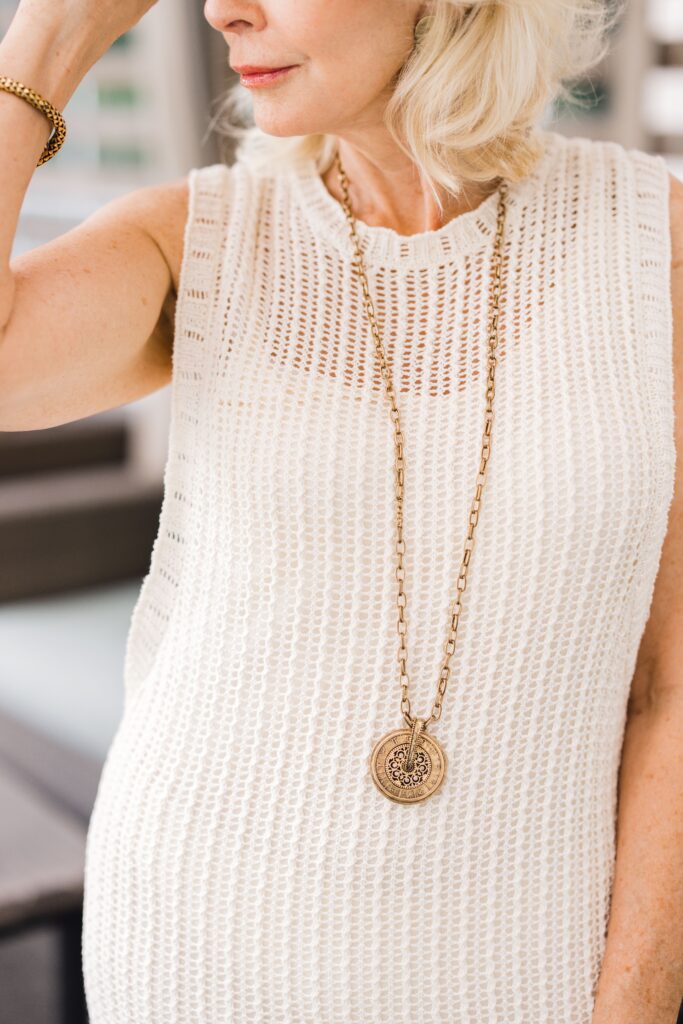 Accessories are not to be underestimated on a tropical vacation and they are the easiest to pack. But, sometimes they feel "too heavy" in the heat. This Chico's pendant is themed perfectly for my trip and it is just the right size and weight. One of the best things about wearing summer neutrals is that you can easily accessorize them with any other color. Note, if you ever wonder what colors to put together, I find inspiration in a bag like this one from Chloe, or you can always take a look at your scarf collection. Designers are brilliant, you can trust that they will provide colors that will give you a wonderful jumping-off point.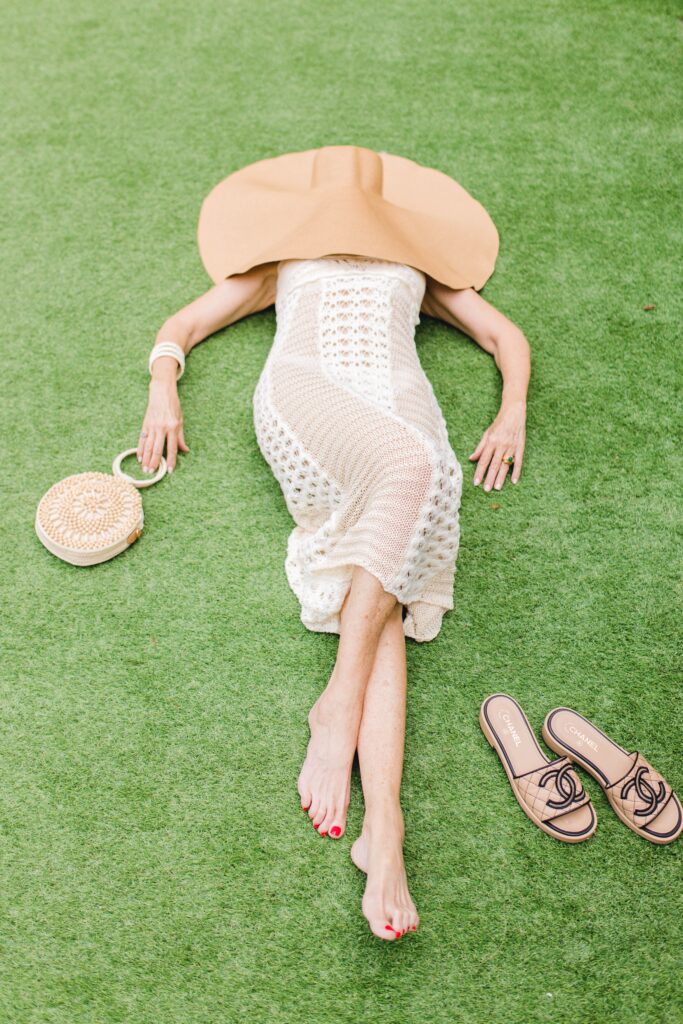 Looking for the perfect cover-up? This oversized hat from Amazon and this stunning crochet dress from Zara (here is a similar one) are the perfect pair. Is the dress see-through? Yes! But, would I sit down for lunch in it? Definitely.
Summer Neutral Matching Sets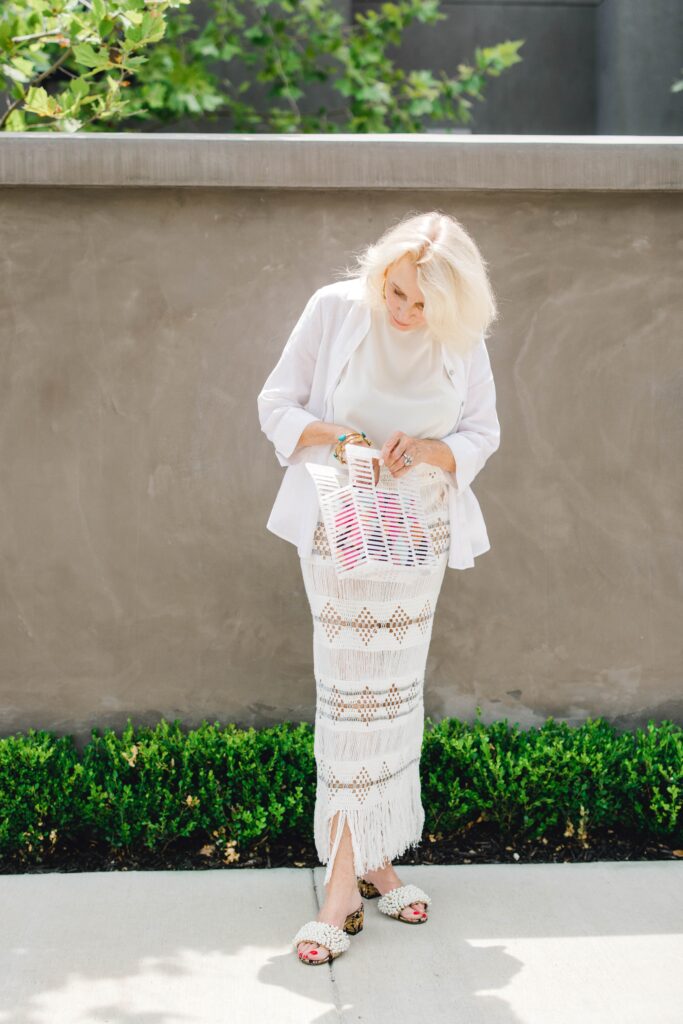 This beautiful crochet skirt from MISA Los Angeles comes with a matching top. Never discount a matching set. If the set is sold separately, one piece or the other might be something interesting to add to your look. I styled my skirt with this beautiful linen top from Chico's and some stylish sandals.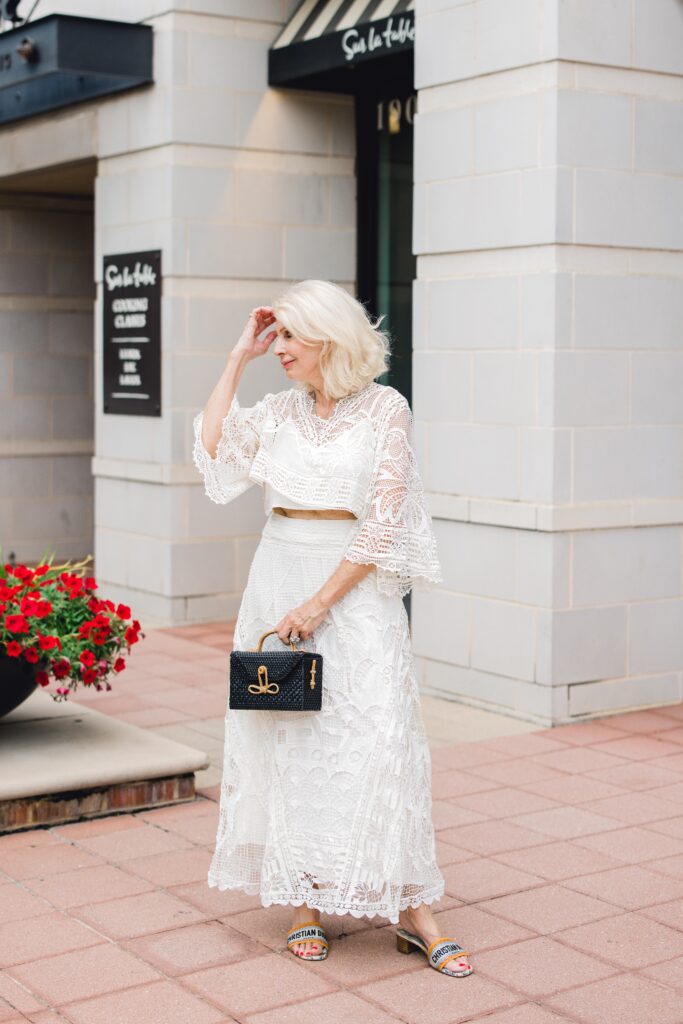 Case in point, this set from Farm Rio. For me, there's a little too much going on with this look. Sometimes too many intricate details make an outfit look "busy" and can distract from the overall style. For more tips and tricks on styling a matching set, take a look at my recent blog post.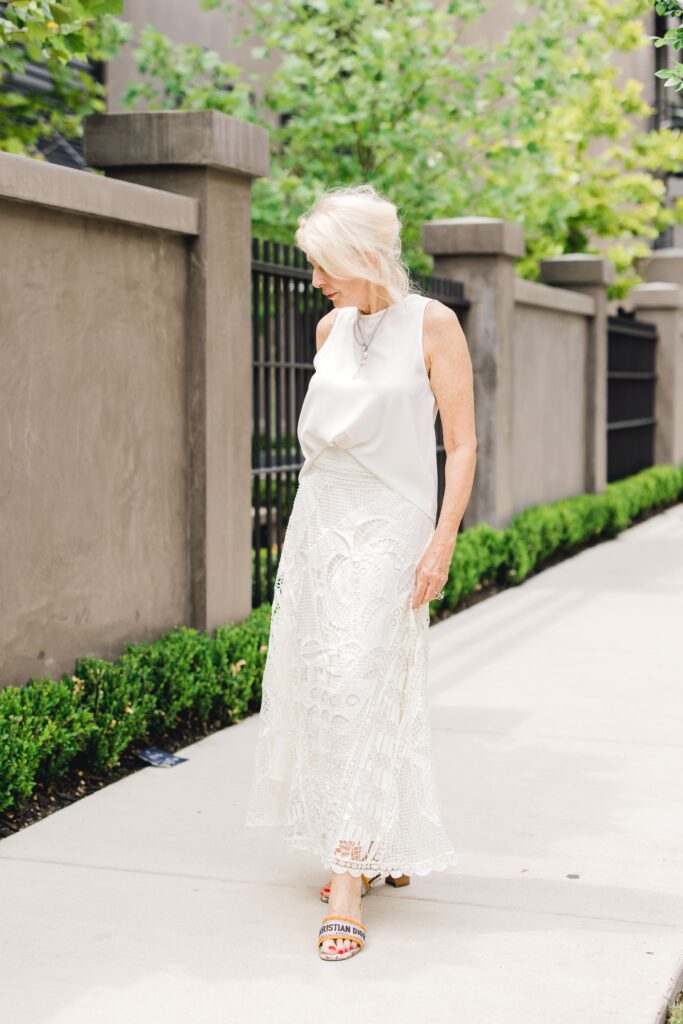 Personally, I feel more comfortable like this. I love how the lace adds such a beautiful texture to this summer neutral look. Paired with a simple silk tank, this skirt is definitely a winner.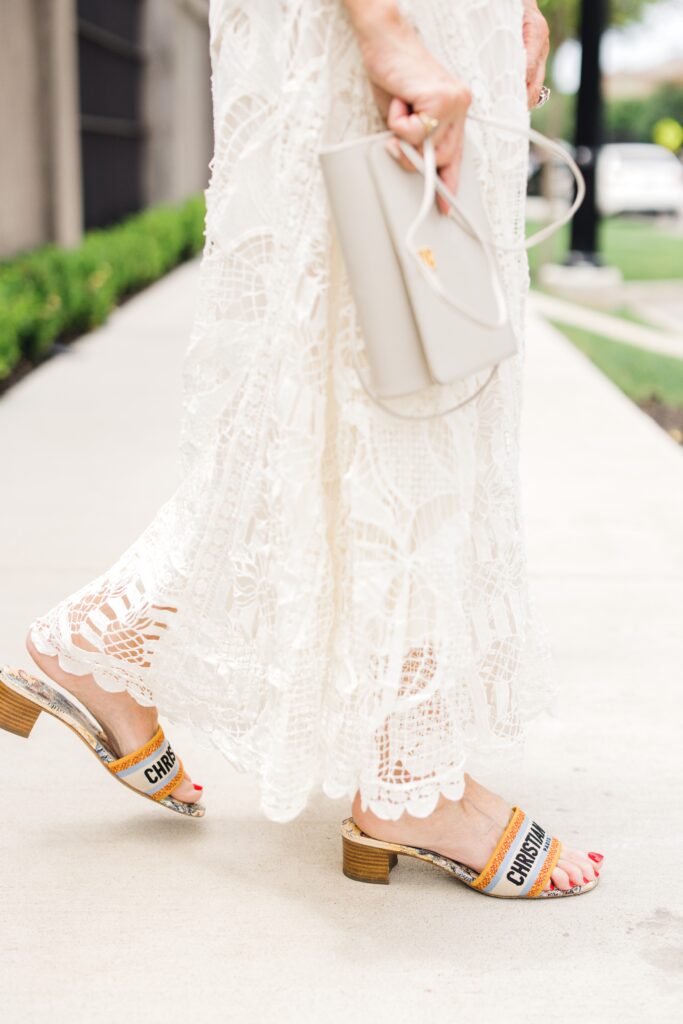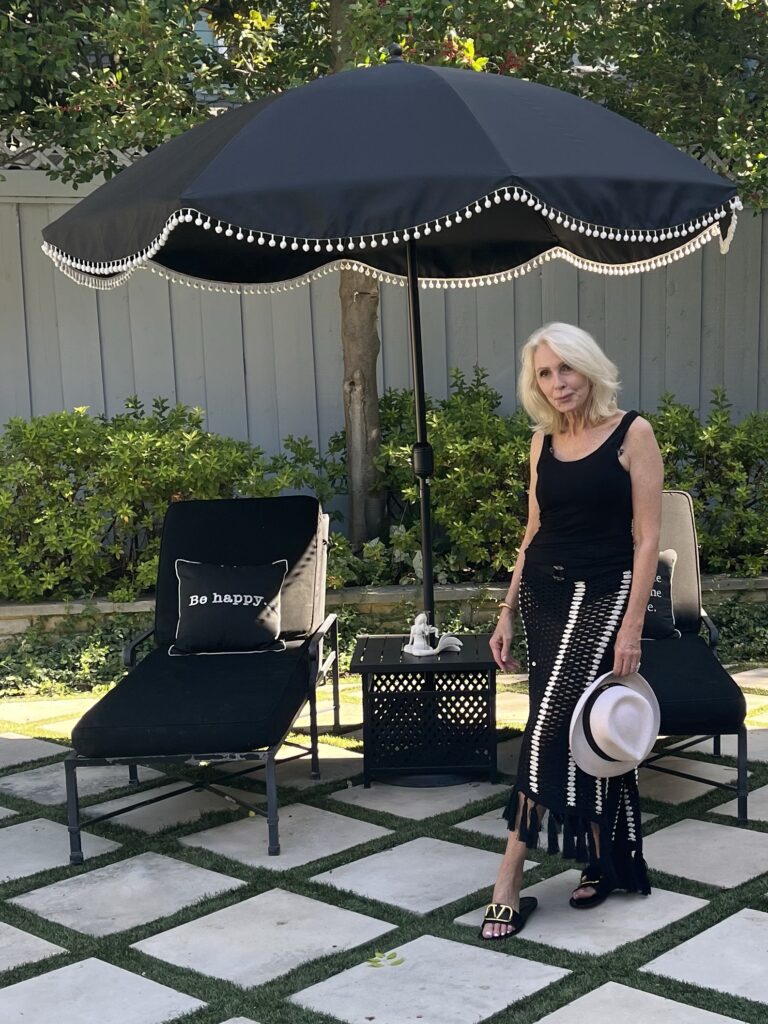 Would you consider black to be neutral? I think so. I also love an item that was meant as one thing and repurposed as something else. This skirt is really a poncho from anthropology and the black swimsuit is a perfect foil. I paired this relaxed fit with a fedora-style hat by Eric Javits and the most stylish slides by Valentino.
Essentially, summer neutrals are a closet staple that is easy to wear and extremely fun to style. Plus, they are incredibly versatile, you can use them to create many different outfits and you'll always end up looking chic and relaxed. Always remember that fashion is supposed to be fun and I hope these examples of how to wear neutrals offer you some inspiration for your summer wardrobe.