With the seasons changing from spring to summer you'll want to keep your closet ready for warmer weather. You can do just that with this Veronica Beard matching set. This is my favorite spring outfit, but the best part is that you can easily wear this during the summer as well. It's perfect for any occasion because you can dress it up or down easily. Plus, you can get even more enjoyment out of it by mixing prints and using each piece for different outfits.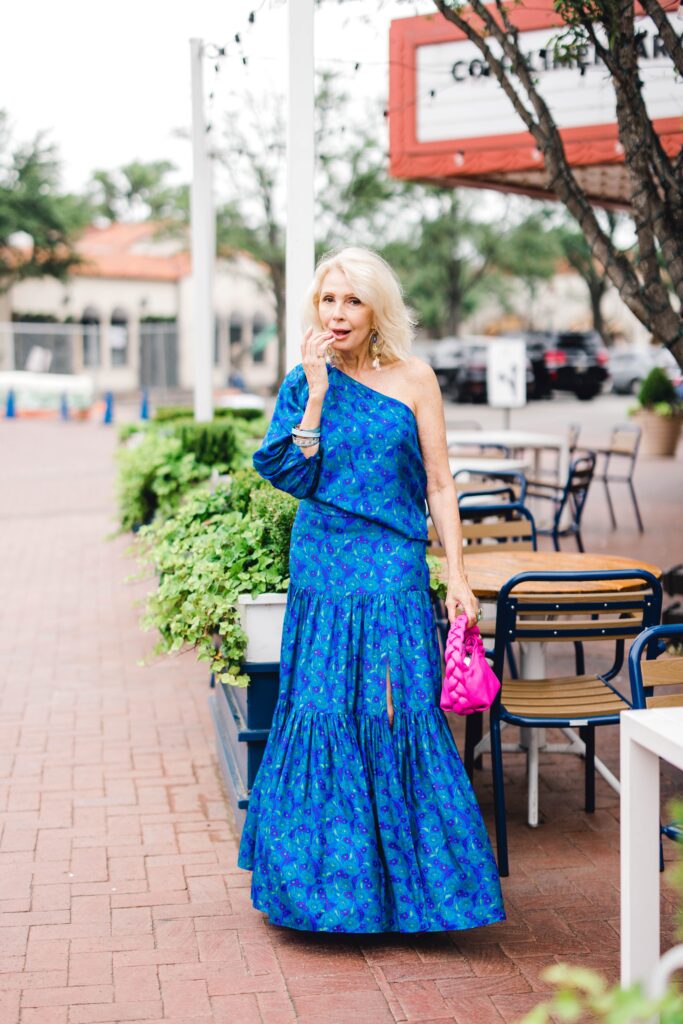 Why is this outfit my favorite you might ask? Because it makes me feel like a Queen. The minute I slipped it on I got a feeling of casual comfort but when I looked in the mirror all I saw was glamorous elegance. I love the feel of the floral silk and the way the tiered skirt provides an incredibly flattering silhouette.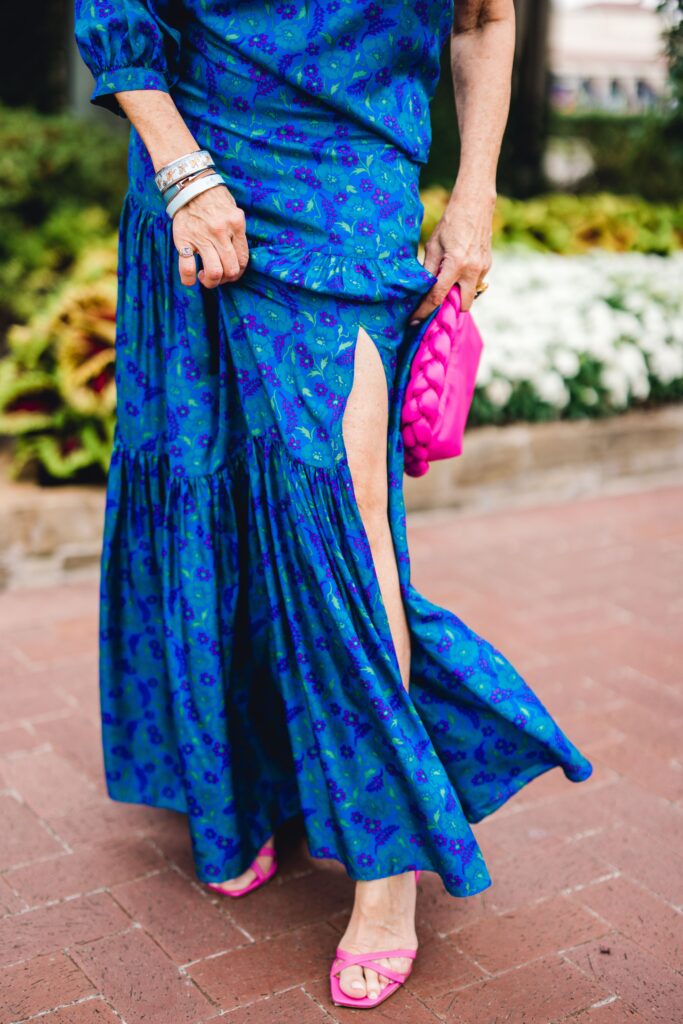 Accessories are always an important addition to any outfit. I styled my matching skirt set with a pair of pink heels and a gorgeous Veronica Beard bag. I chose this color because it compliments the hint of pink in the floral pattern of my skirt perfectly. Also, take a look at my jewelry choices from Switch. Did you know you can borrow, wear, and repeat fashionable designer jewelry? Check out the programs they have. For only $45 per month, you can have a king's ransom in jewelry. You can find it at this link and use the discount code SONIA50 for extra savings. This might be the best deal out there.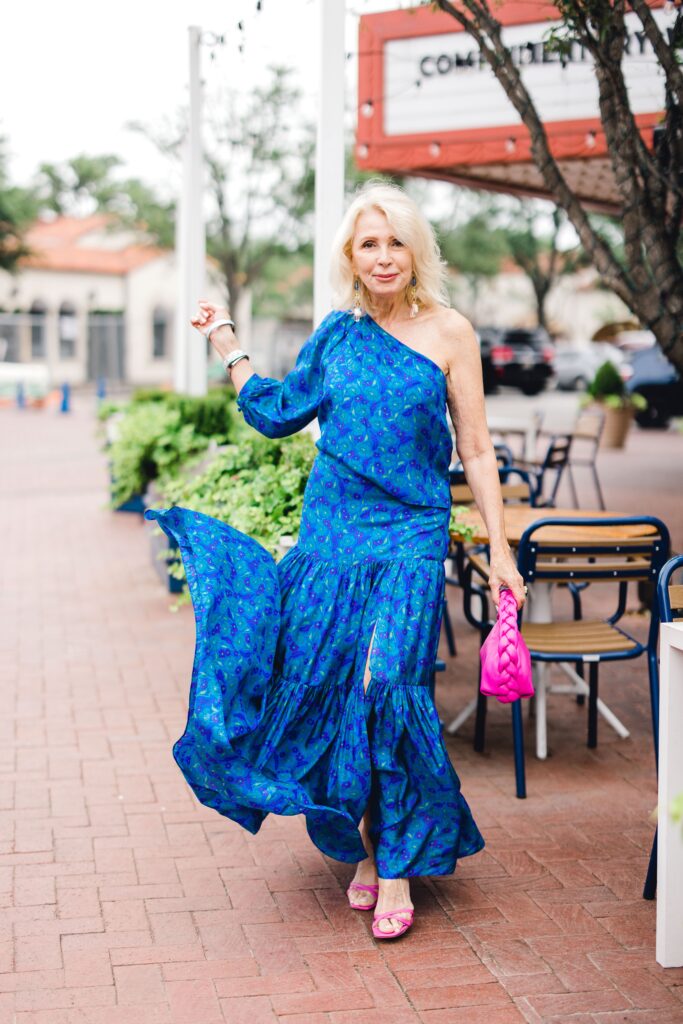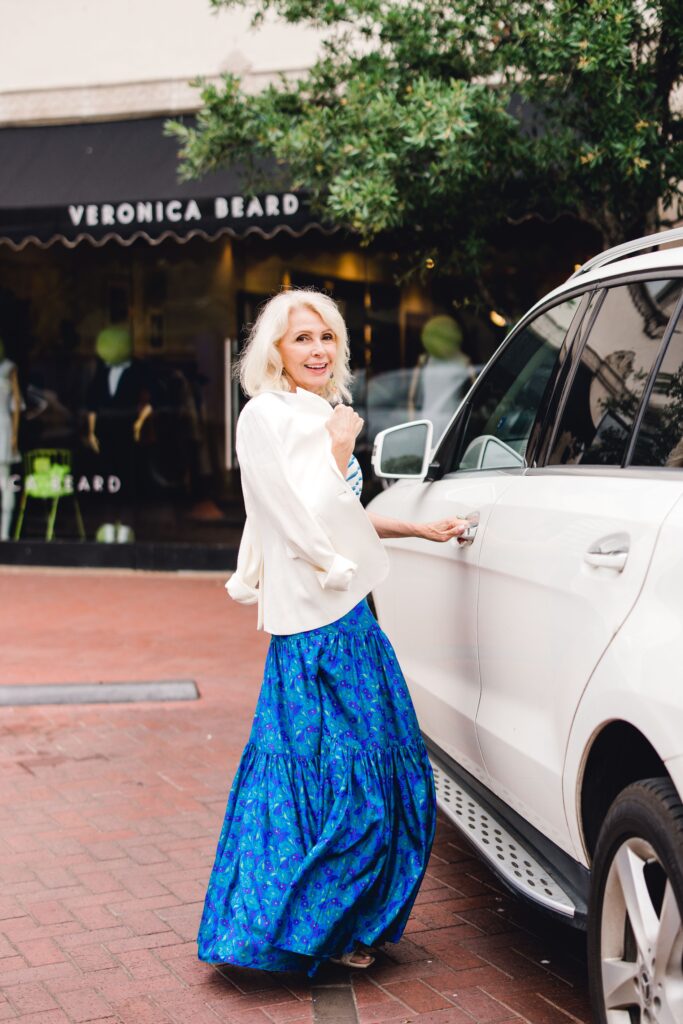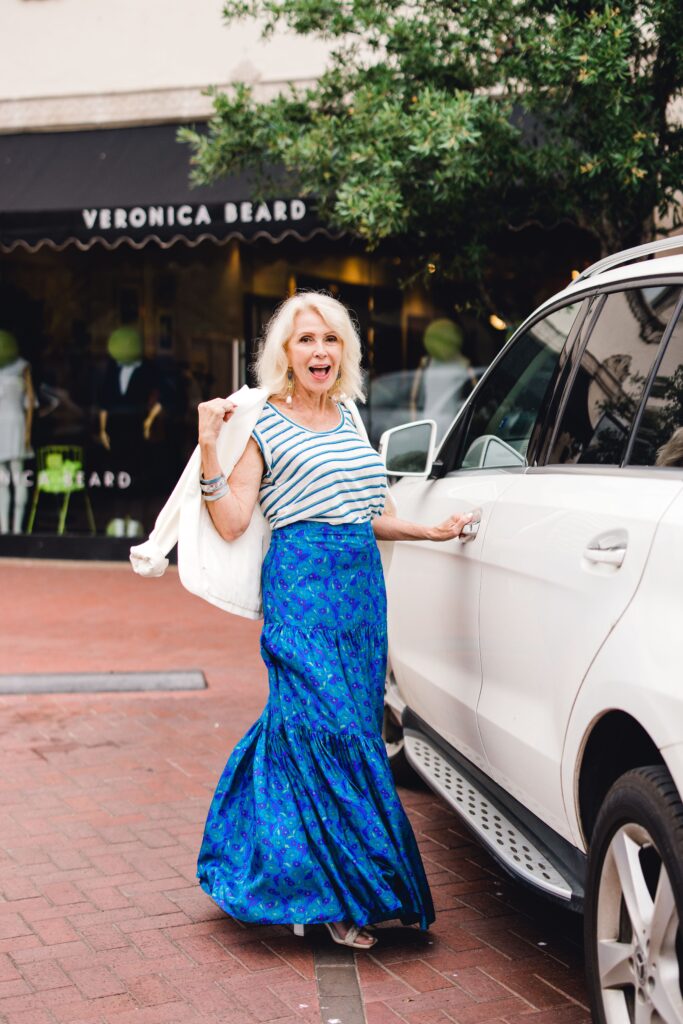 The key to mixing prints is really in the size and colors you choose. Notice the small print on the skirt and the larger print in the same color on this Veronica beard tank. This formula is guaranteed to work for you every time. You can also use a neutral or solid color as a way to even out two different prints. For example, I paired these bold prints with a solid-colored jacket to tone it down. Or, you can add in a solid-colored belt to break up the two patterns and bring a more subtle look to your outfit. Feel free to experiment with what is already in your closet or just try on this look that I've already curated for you. You can find more information on mixing prints in this post.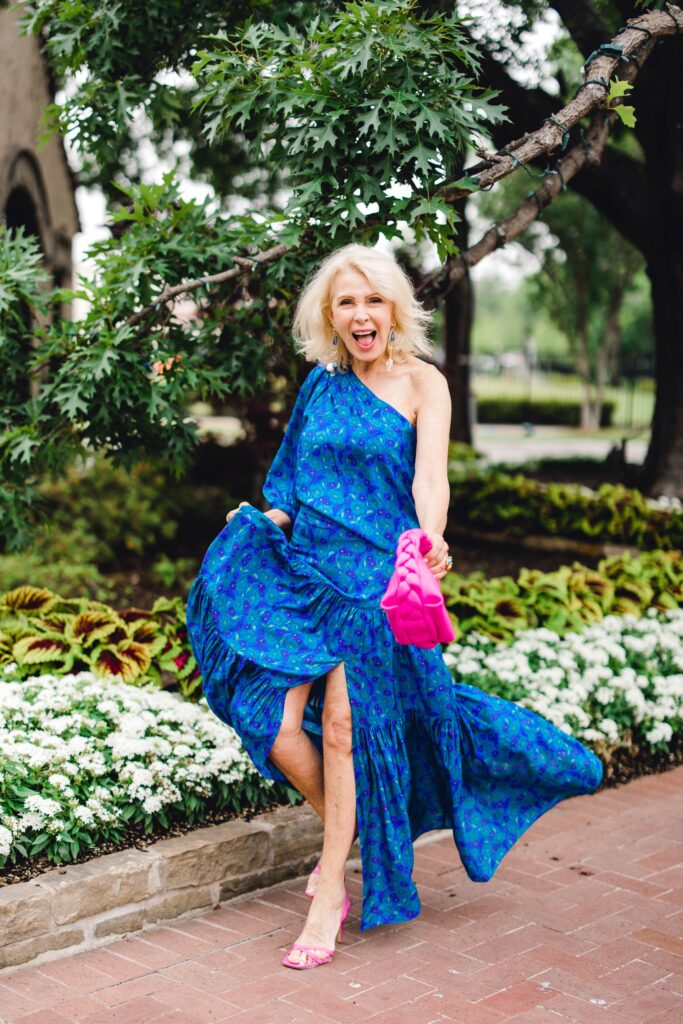 Fashion is meant to be fun. It's a way of expressing yourself and making others smile. Joy is contagious, so be sure to give yourself some and pass it on.