I was honored to be invited to a ladies luncheon celebrating the Texas Ballet Theatre hosted by Janet Rice and Capera Ryan. The Texas Ballet's creative direction has been the source of a nightly inspiration for my wardrobe choices.
Held at Neiman Marcus I had the pleasure to get to know 10 wonderful Dallas women . we enjoyed a fantastic lunch provided by Neiman Marcus, followed by a gorgeous fashion show highlighting spring fashion. From Gucci to Ferragamo Oscar de la Renta and bottega venetta. Some great spring fashion was on display.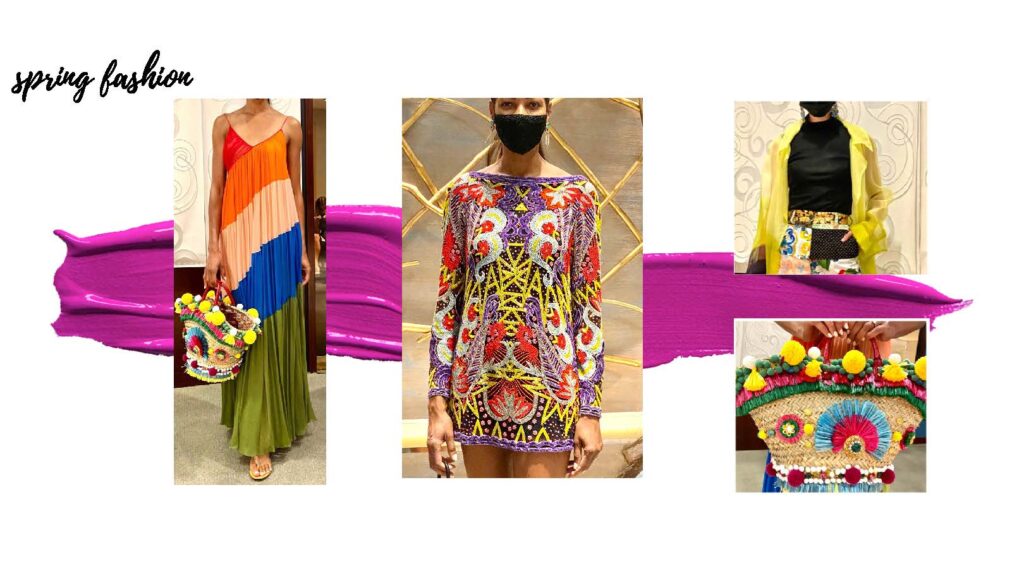 The Texas Ballet is one of the most frequently selected theatrical productions among my [friends and family]. The non-stop dancing and sophisticated stagecraft are exhilarating even for those accustomed to more sedate ballet experiences.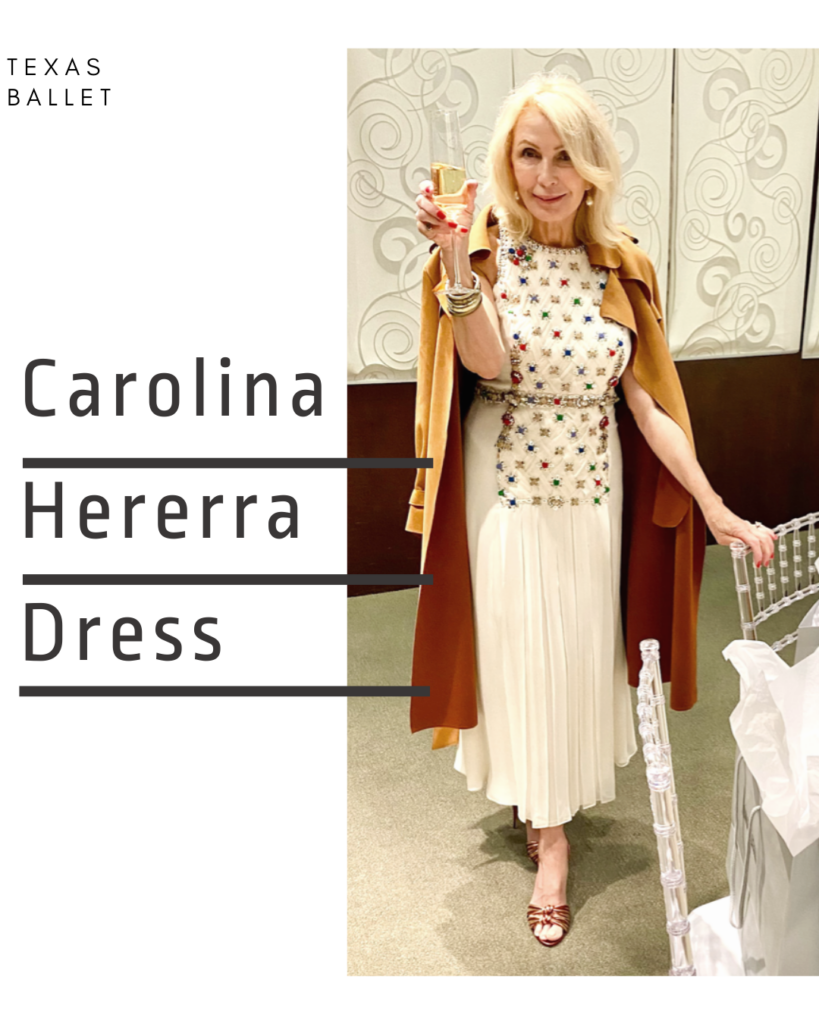 Like most fashionistas I considered what I would wear carefully. I ended up choosing this Carolina Herrera dress Which I had shortened to tea length for the occasion. A vintage Paloma Picasso purse And my fortunate find Veronica Beard shoes that were perfect for this look; not too dressy not too casual. A little bit of perfume by Fredric Malle and your set.
The Texas Ballet Theater Mission
The mission of Texas Ballet Theater is to create, present and tour world-class ballet, from classical to cutting–edge, and promote its appreciation, accessibility, and technical mastery among students, pre-professionals, and audiences of all ages. We are honored to be the only arts organization to serve as resident company for Bass Performance Hall in Fort Worth and the Winspear Opera House on the AT&T Performing Arts Center Campus in Dallas. Our internationally recognized company is built on a rich history and boasts a repertoire that is creative, expressive and collaborative.
From programs for preschool and school children to summer classes for children and adults the Texas Ballet Theater School offers dance programs in Dallas and Fort Worth with classes that range from beginner ballet to elite professional training. Their curriculum is designed to nurture aspiring artists by strengthening their technical dancing skills, creating a life-long appreciation for ballet, and helping develop critical life skills like confidence, discipline and creativity, which enrich their lives long after classes have concluded. Read more about them here.
If you've ever attended a performance of The Texas Ballet, you know it's a great way to spend an evening. But do not just take my word for it, go and see for yourself!
Details of Style
I also had the privilege of continuing my conversation with Dr. Max Cyader
Dr. Max Cynader is a renowned researcher at the University of British Columbia's Djavad Mowafaghian Centre for Brain Health. He is a a Principal Investigator in Canada's Network of Excellence in Stroke.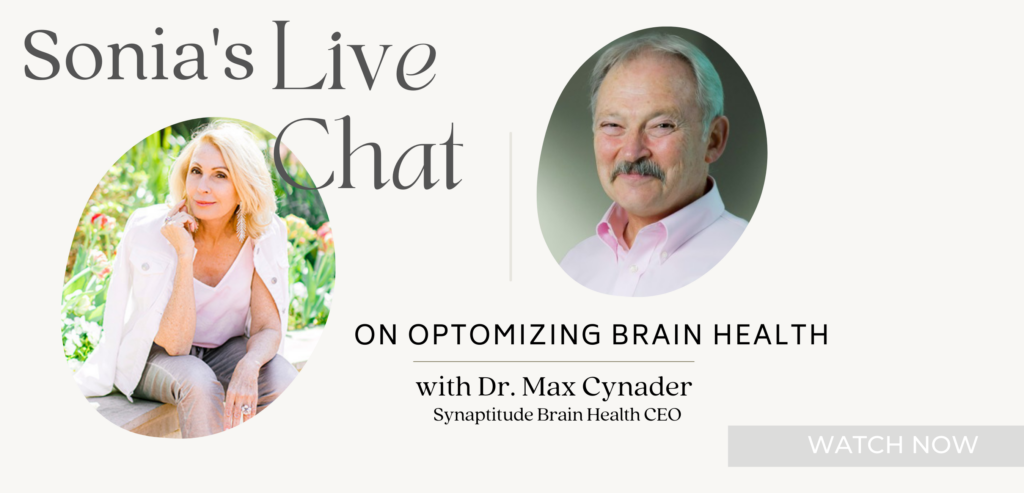 The founder of Synaptitude a proactive coaching system for life long cognitive wellness . There are so many issues that affect our cognitive function from sleep and stress. The Exercise and Nutrition his program will guide you in navigating your cognitive strength. My full interview with Dr. Max us up on my IGTV, where you can click here to watch.