March11 handcrafts clothing with Ukrainian Vyshyvanka in mind, showcasing artisanal fashion in a modern way. From fabric sourcing to hand finishing, there is a lot of love and care that goes into creating every unique piece. A timeless traditional classic has been updated with a modern twist by adding color, tassels, and embroidery, making it a resort-wear piece you will keep forever.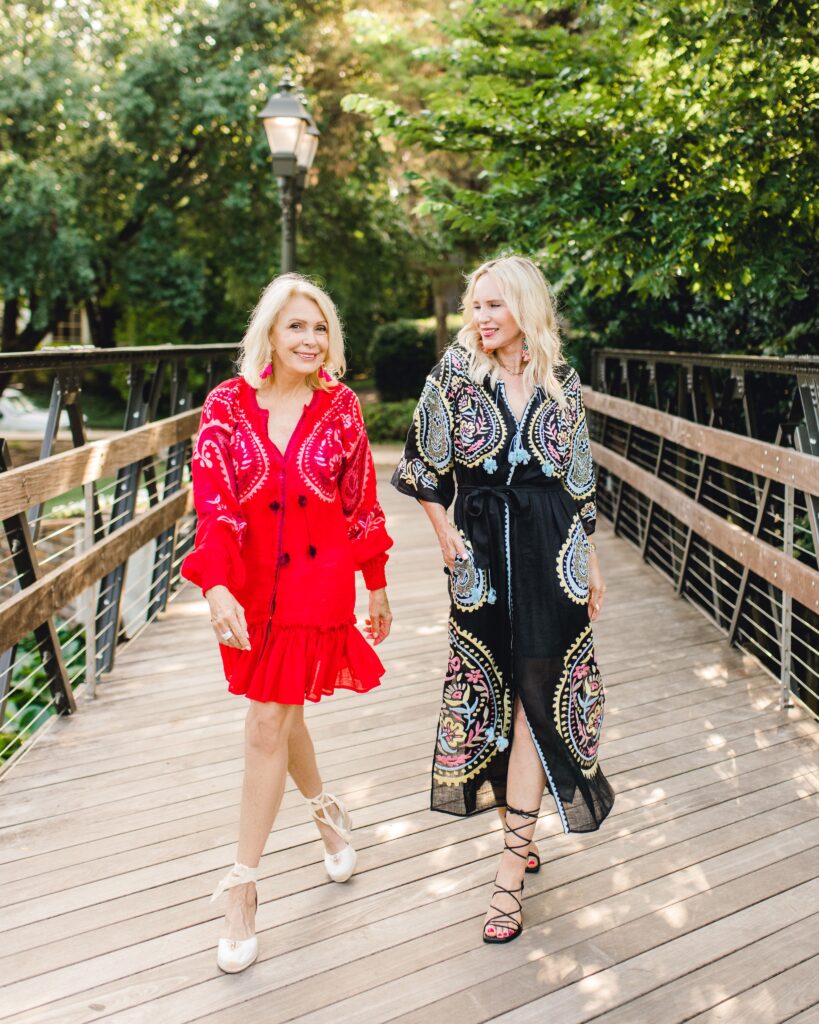 Megan and I got together to showcase these beautifully detailed Ece pieces. We had so much fun highlighting these Indian Paisley inspired print dresses, easily their best sellers. Choose one from their collection or consider a made-to-order piece.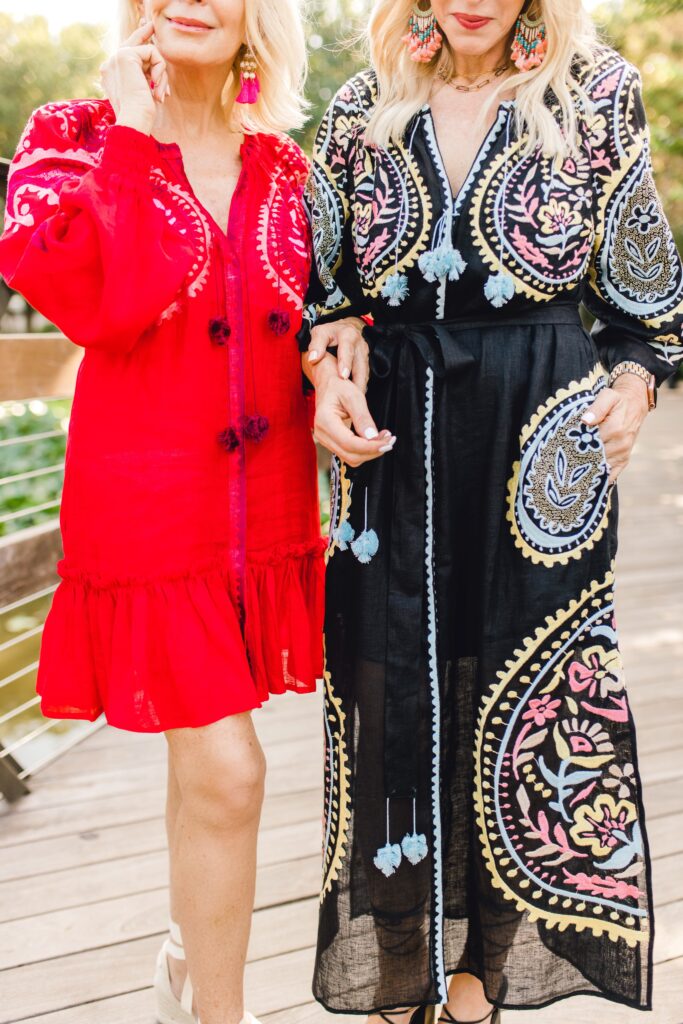 Linen is a traditional choice for Ukranian Vyshyvanka styles, sourced from Belarus. This lightweight linen has a rustic feel to it, but is still light as gossamer. Special attention to detail and hand finishing are what define these styles.
March11 is proud to revive and keep the traditional needlework and design alive in a modern wearable way.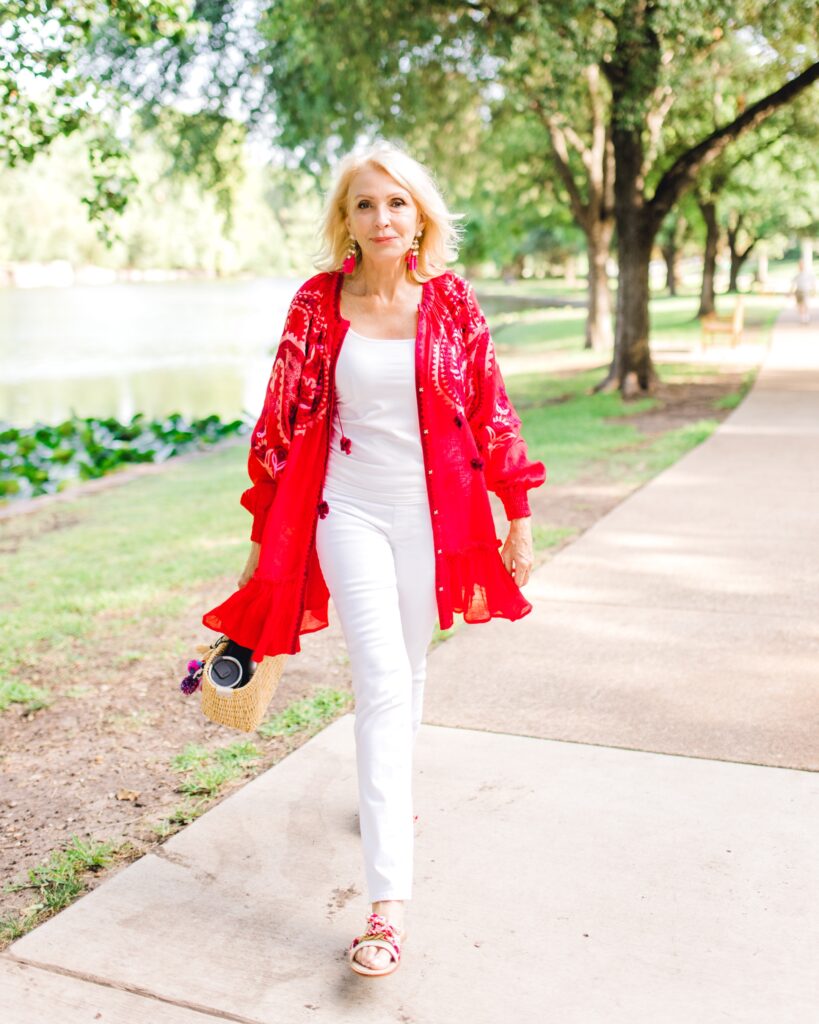 StyleBeyond Age https://stylebeyondage.com/blog/fashiin
style tip… The Ece dress comes in two lengths, and though I rarely wear a mini dress, I chose this for its versatility. Don't be afraid to style your clothing differently, in this case, I turned this Ece https://march11.com/collections/ece/products/copy-of-ece-flared-mini-dress dress into a topper.