From the day I found my mountain home in Montana, I knew I wanted to create a closet that was deserving of my treasures.
I did just that and tucked away inside are these three trunks, which are filled to the brim with treasure; literally.
What´s Inside? 
 It´s a collection I´ve amassed over the decades and as you can tell from Maddie´s face, we´re going to be here for a while.
Let´s explore.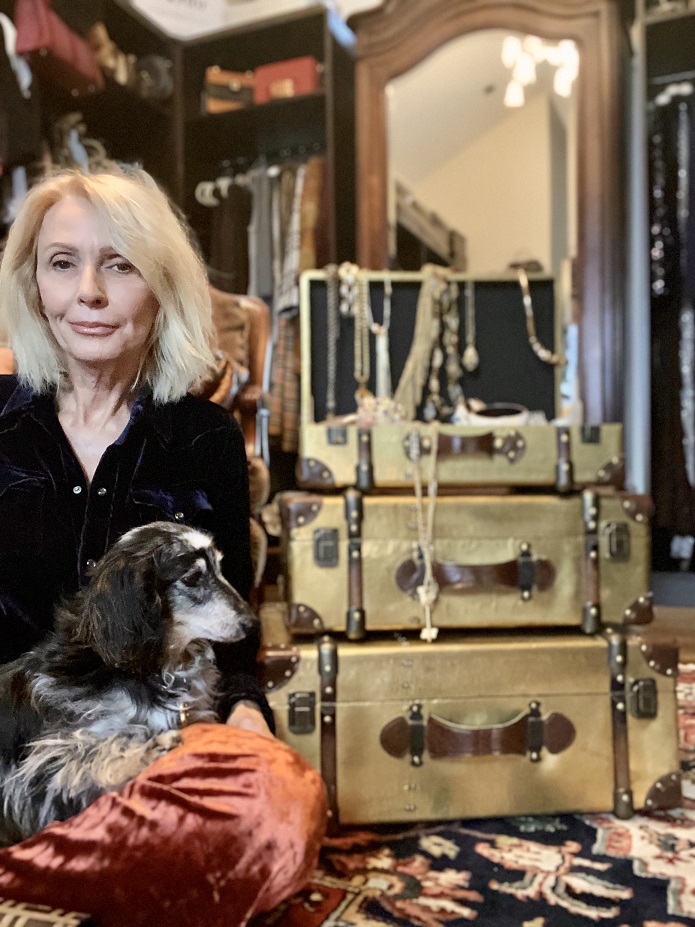 Accessorising with Costume Jewelry 
I´m a lifelong fan of costume jewelry. The creativity, the color, the vibrancy and the variety all totally hypnotize me. It´s taken me years to collect what´s inside these trunks and I also have a few of my favorites out on display.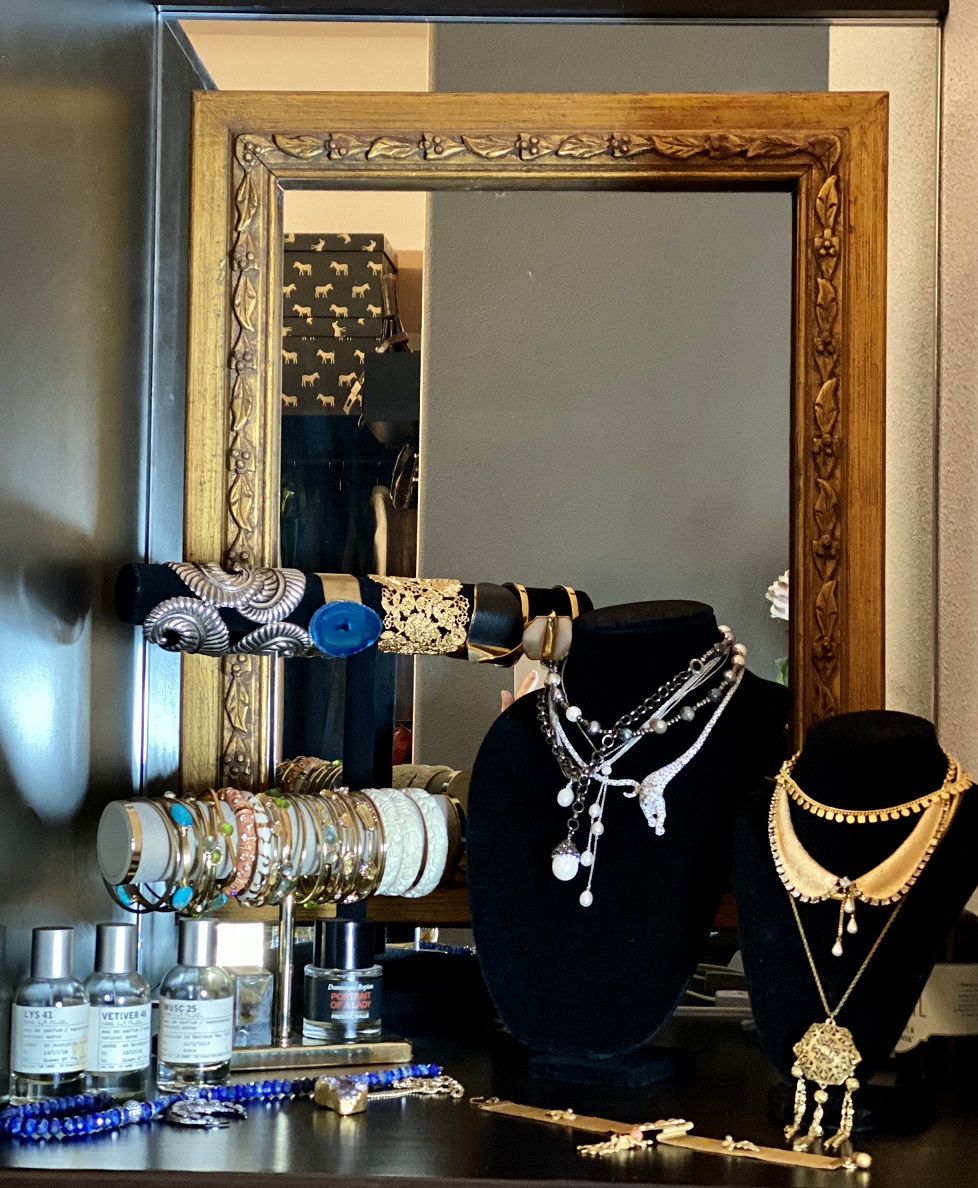 How to Style 
I´m wearing a beautiful autumnal color palette today and I´m hunting for the perfect accessories to lift my look.  Costume jewelry is most definitely for the over fifty. Experiment play around and don´t be scared to layer, as long as the tones are in keeping with you color story.
This time I´ve opted for a subtle earring, gilded belt to synch me in, doubled-up long chain necklaces and some chunky gold bangles. Do you like how it´s pulled everything together?