Today on the Style Beyond Age blog we´re creating DIY the ultimate face and body oil. 
We're all doing a little more DIY lately. From Dinner to entertaining to spa days, we have all have been asked to stay at home and do it all ourselves. Honestly, these last few weeks have been a refreshing change from our fast-paced, easy-access world that we live in. But we have all been missing the conveniences and joy of everyday life. Today, I'm going to share with you the recipe to my all-time favorite "Do It Yourself" face and body oil, which brings me joy every day!
I have always been an advocate of face and body oils. Regular old moisturizers have never really done it for me. They are filled with stabilizers to help their shelf-life and texture, along with a host of other ingredients that I don't want to put on my most precious organ, my skin.
Make Your Own DIY Ultimate Face & Body Oil
Women have been making and using oils to moisturize their bodies for centuries. Applying body oil while you're still wet helps seal in the moisture. Use this potion daily for ultra-hydrated and super glowy skin.
Uses: 
Press into body and face

Add to bath to help retain moisture

Makeup refresh; pat a little oil onto the skin over makeup to enliven your face and freshen your whole look.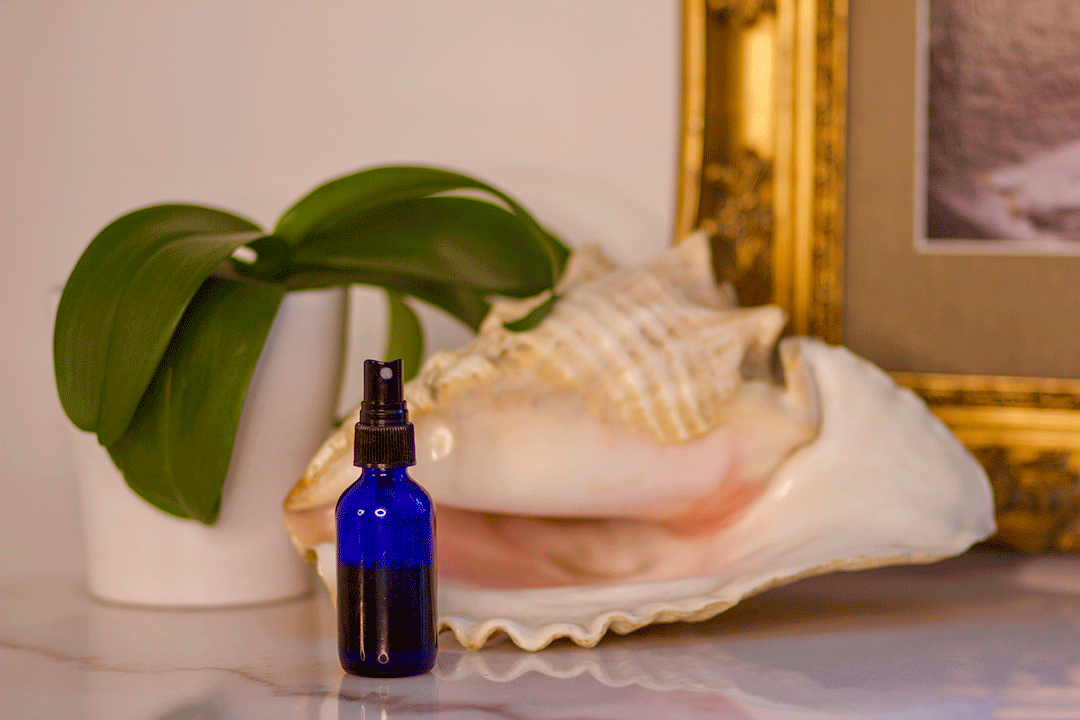 I mix up the following ingredients in equal parts. This healing oil is a concentrated and potent formula; a little bit goes a long way! You can use it in the morning, at night, or both for dramatic results.
Rule of thumb, for every 1 ounce of oil you add 12 drops of essential oil. If you have sensitive skin, I suggest cutting the drops from 12 to 6 per 1 ounce. Make sure your oils are cold-pressed and organic. I love a combination of rose and lavender essential oils, but you can mix up your scent. I prepare my body using the Microdermamitt and then apply.
Benefits of Ingredients 
Jojoba seed oil: Jojoba is a healing and moisturizing oil that cleans and clears the skin penetrating deep into the tissues with molecules small enough to pass the dermal barrier. It is an unsurpassed skin conditioner as it contains no triglycerides, and it is shelf-stable, unlike coconut, almond, and grape seed oils. Jojoba also creates an environment unsuitable for infection and fungus.
Apricot seed oil: This oil is rich in fatty acids and vitamins A C & E the three most important vitamins for combating free radicals in the skin from the effects of pollution and other environmental factors. It is full of antioxidants and is used in traditional Chinese medicine for inflammation, one of the primary reasons for skin distress and deterioration. As with Jojoba, apricot seed oil absorbs quickly into the skin, and it's never greasy.
Avocado oil: This oil is packed with vitamins and other collagen-building amino acids. It will soothe and heal broken skin and increase epidermal elasticity for a firmer, more youthful appearance.
Rosehip seed oil: This is a superstar extract, rich with vitamins and will correct dark spots, reduce fine lines, treat eczema, and resolve scar tissue. It is anti-inflammatory and repairs the skin surface while restoring elasticity and protecting from environmental damage.
Pomegranate seed oil: Pomegranate is extremely high in Punicic acid which has been shown to significantly inhibit invasion of membranes by cancer cells. Although each of the critical fatty acids works synergistically in the pomegranate, which is why we use only the whole seed, punicic acid is the star is proven to have positive effects on several forms of cancer and all types of inflammation. Full of antioxidants that fight skin aging, this oil is also a potent source of Ellagic acid, another powerful anti-inflammatory.
Borage seed oil: This oil has the highest concentration of gamma-linolenic acid found anywhere in nature. It will improve or resolve eczema, atopic dermatitis, and psoriasis. It will also address inflammation acute or chronic and heal dry, scaly skin with one application. The oil treats skin injuries and environmental damage, and it plays a crucial role in restoring the intracellular moisture barrier, which is the reason behind dry and damaged skin.
Sea Buckthorn Seed Oil: This oil is a miracle oil for reversing wrinkles, smoothing and firming skin texture, and diminishing age spots. This oil is also an effective treatment for rosacea, irritation, sunburn, and more. It is packed with vitamin C and fatty acids; this oil is a transformative and healing gift. Only the seed should be used since the berry does not possess these qualities.
Hyaluronic acid: A natural component of young skin, hyaluronic acid acts as a sponge that holds moisture within your tissue. Replenishing hyaluronic acid helps plump and firm the skin and give it flexibility and strength. It also creates a smooth barrier as it draws moisture from the air and seals it in to create a silky hydrating finish.
Coleus Forskohlii: Coleus is an aromatic herb that is antibacterial, anti-fungal, anti-magnetic, and anti-inflammatory. It inhibits the growth of skin pathogens and prevents infection. It is both milder and more effective than Tea tree oil.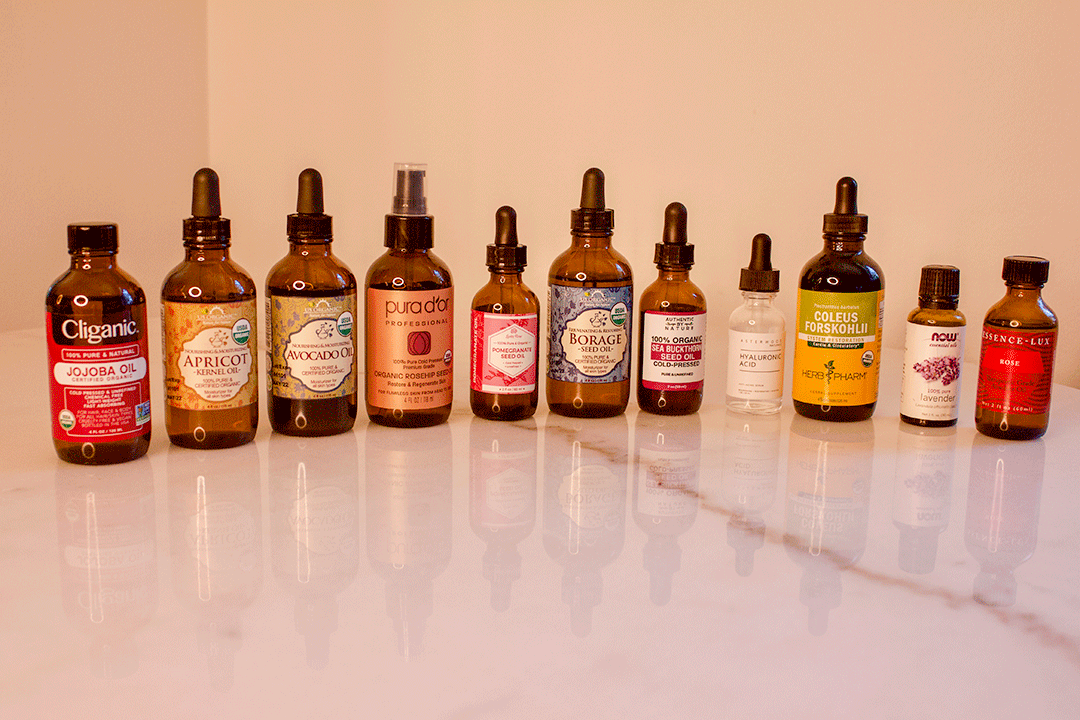 Glass bottles to store your body oil:
 You´ve made your own face and body oil at home, so we need somewhere to store it. These small glass bottles work great as they can be cleaned and reused.
If You Prefer  
If doing-it-yourself doesn't suit your needs, check out these oils instead.
DIY Ultimate Face and Body Oil 
I hope you´ve enjoyed this share. Let me know which combinations you try in the comments.
Until the next time…