From Spring to Summer, to Autumn and Winter. Much like our surroundings; I and my closet transform with the seasons. Join us for this wintry installment.
Winter Fashion Fun 
We´ve had our share of cold, dark days here in Montana. The rain, the snow and the deep freeze have all reached me on the mountain, but I don´t like the cold spoil my fun or keep me tucked away inside.
For me, it´s a chance to play, experiment, explore and have fun – both with my time and with my closet.
Here is a recent winter wonderland adventure that I hope will provide some seasonal inspiration.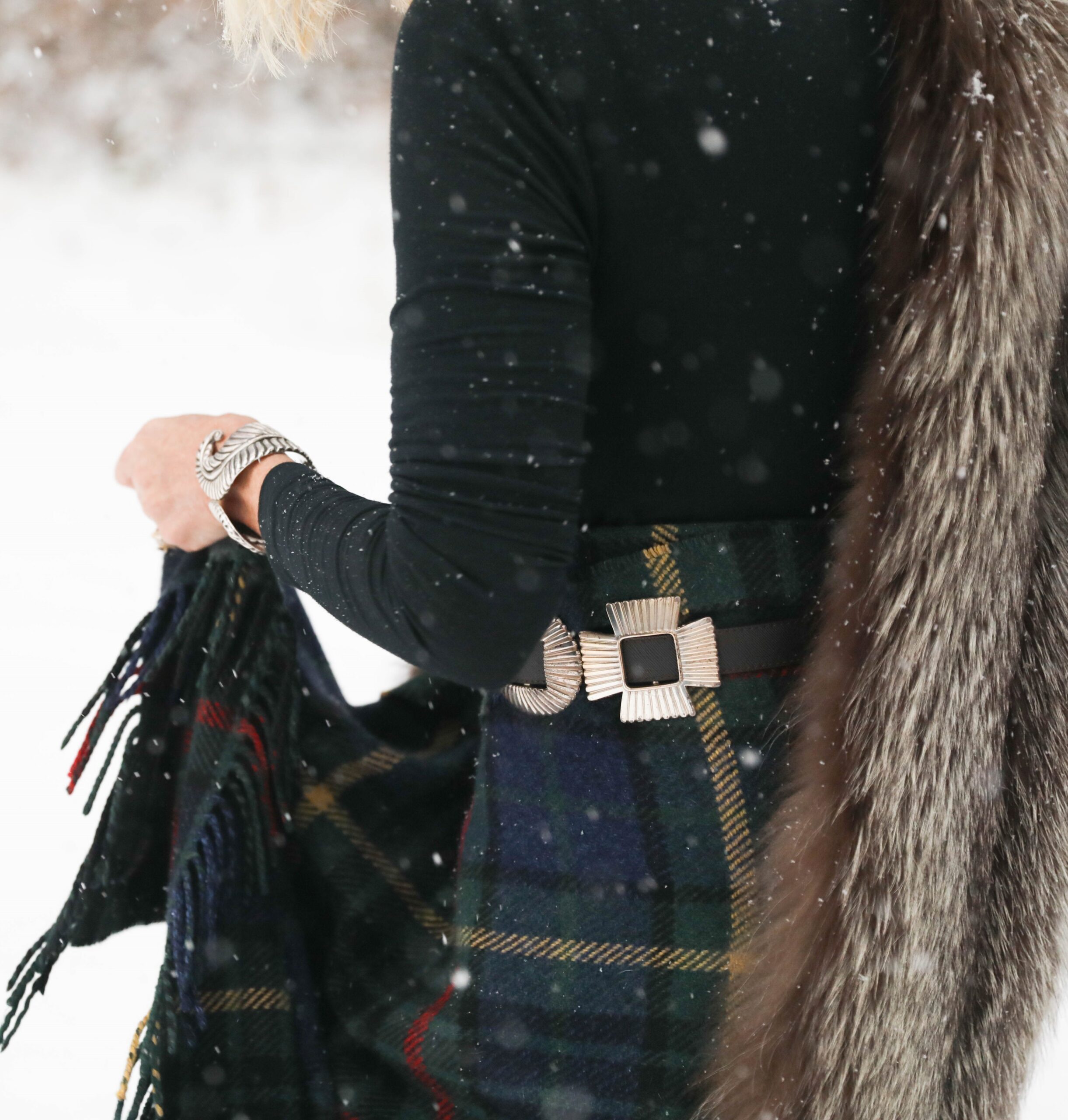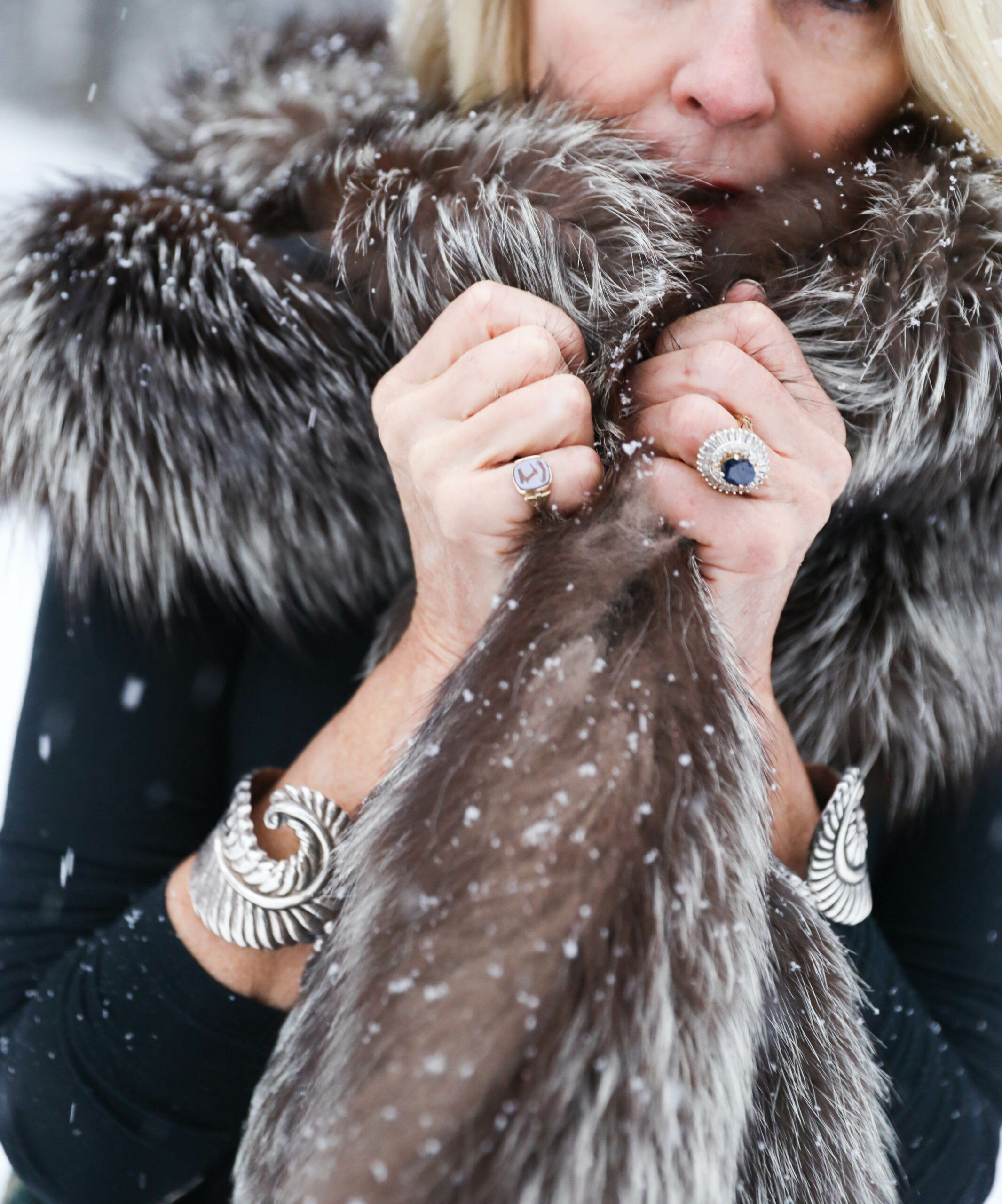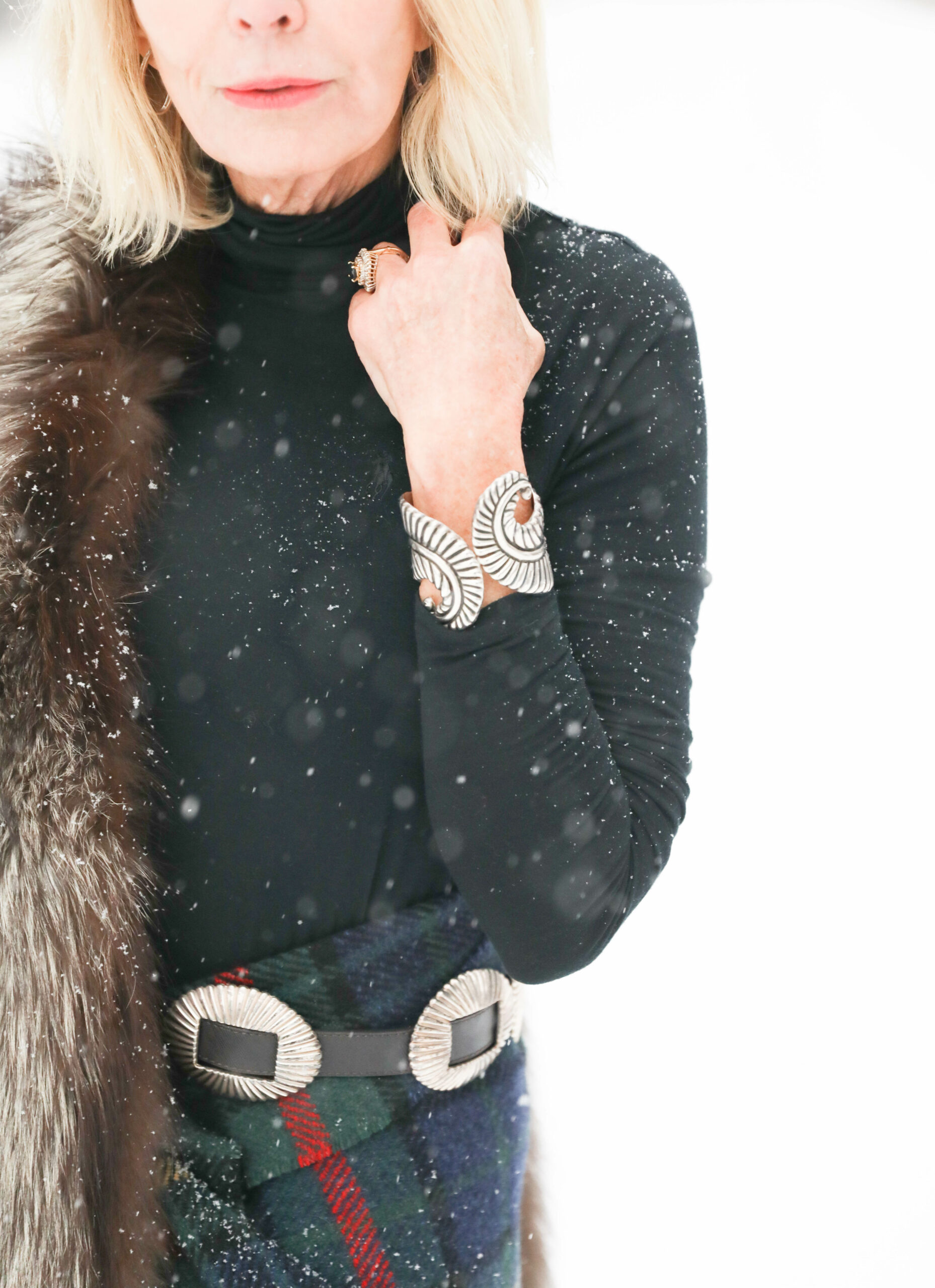 Take the Blanket with You
Cosy blankets aren´t just for snuggling up in front of the fire. I decided to transform this one into a warm winter skirt and it was perfectly suited for this rather cold and snowy walk.
Belt It
Wrapped and secured with a few pins, I´ve added a brushed silver and leather belt to build up the layers and inject interest.
Layer It
Teamed with a sumptuous faux fur shawl, chunky ankle boots and a classic black roll-neck, this new winter wardrobe creation comes to life.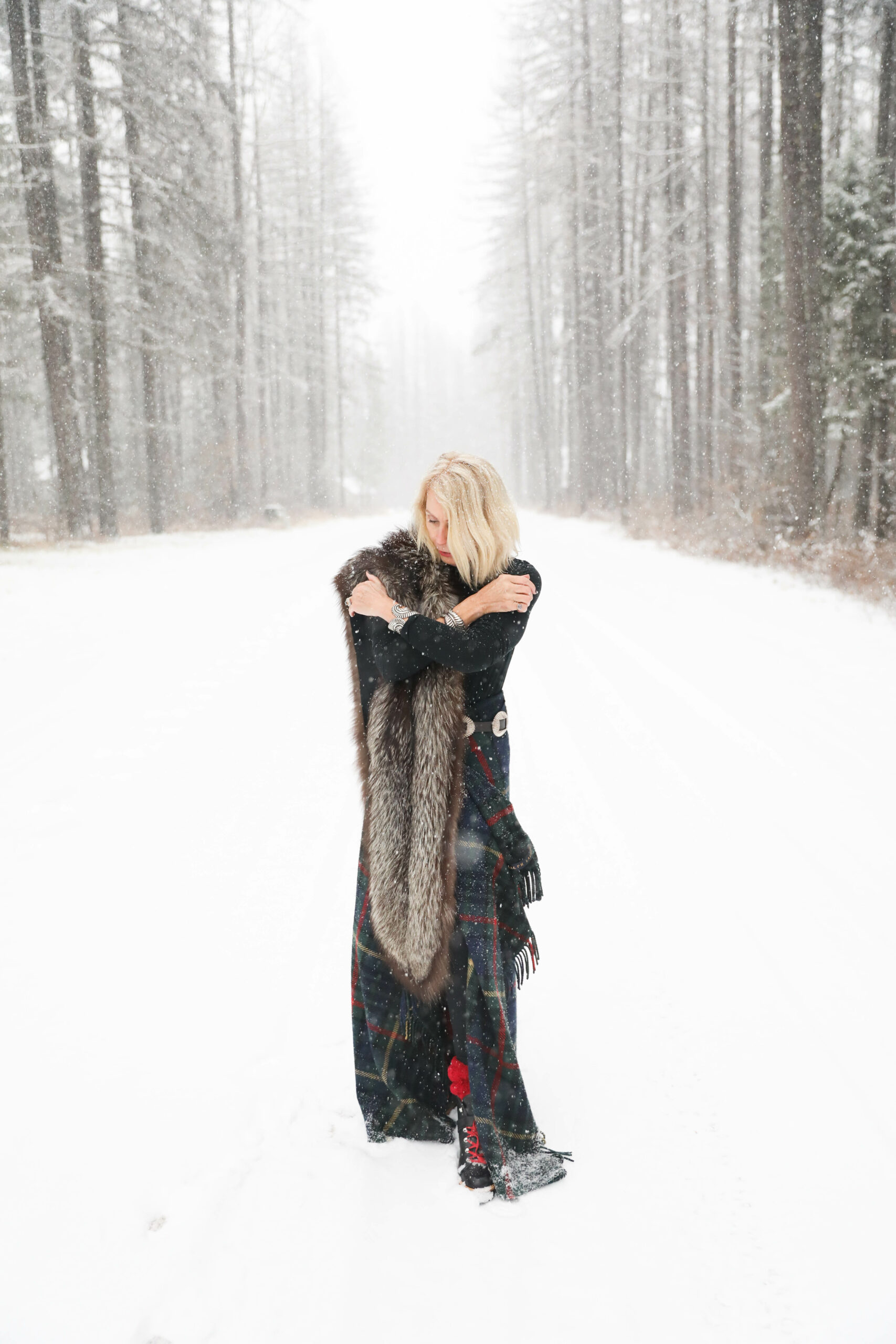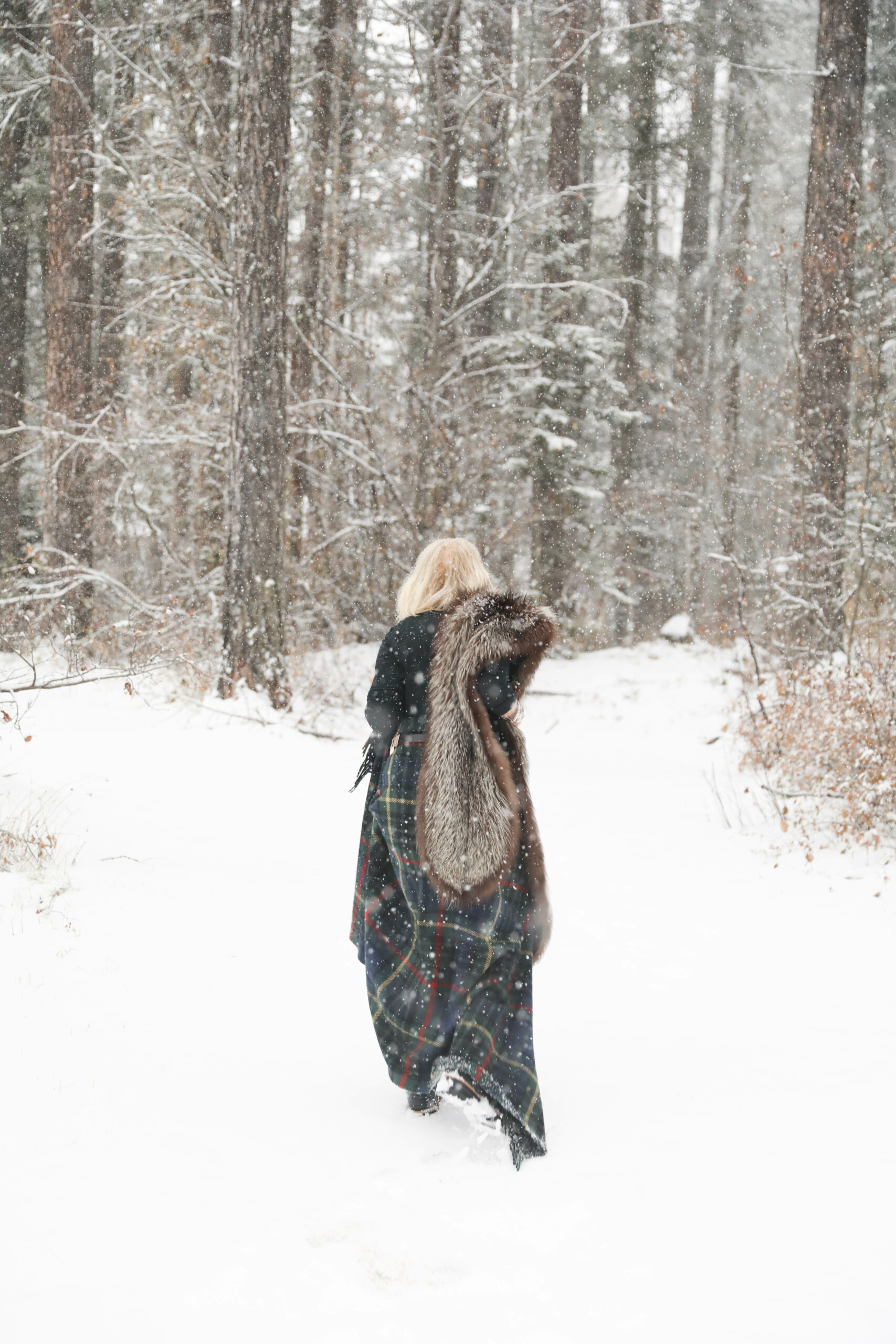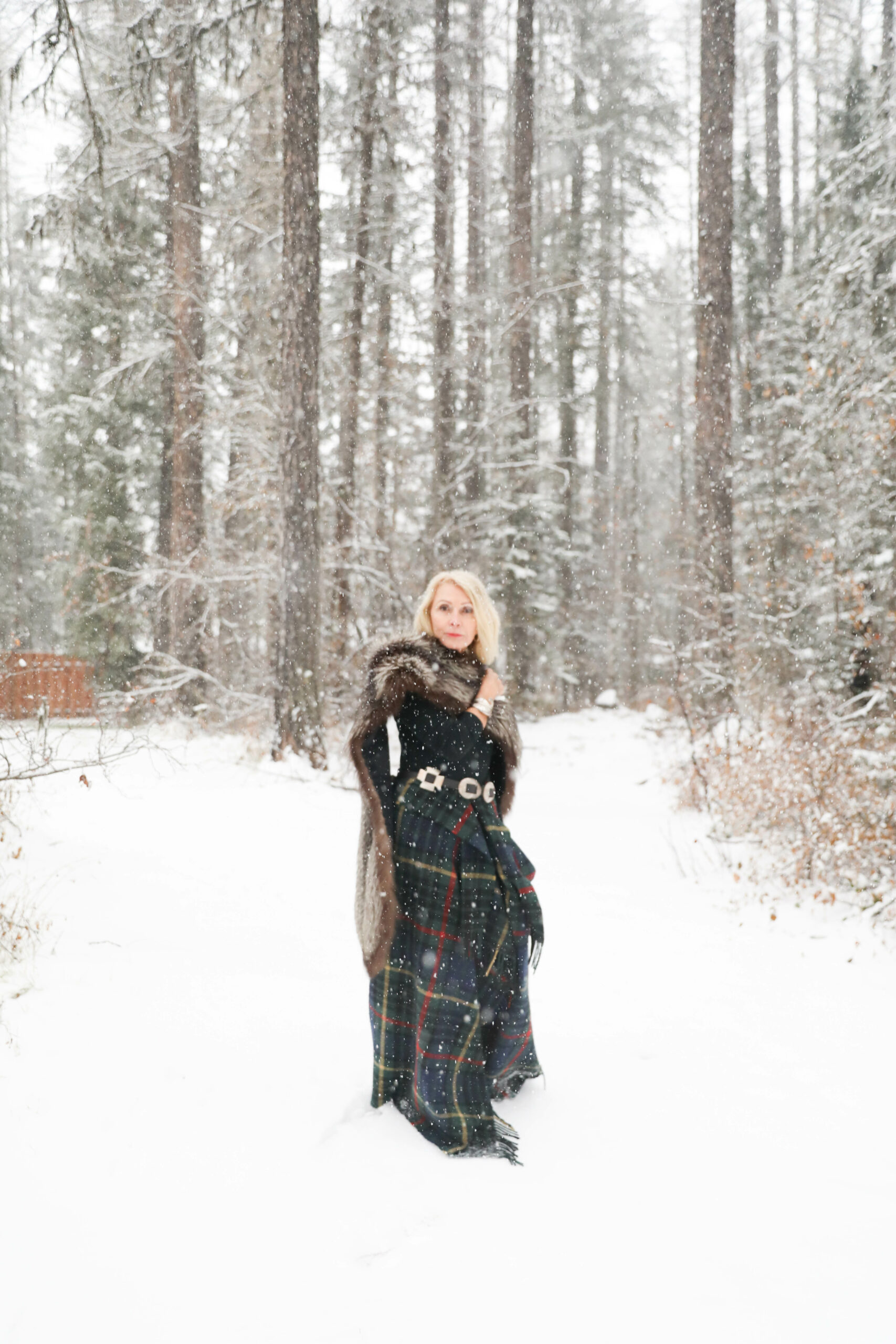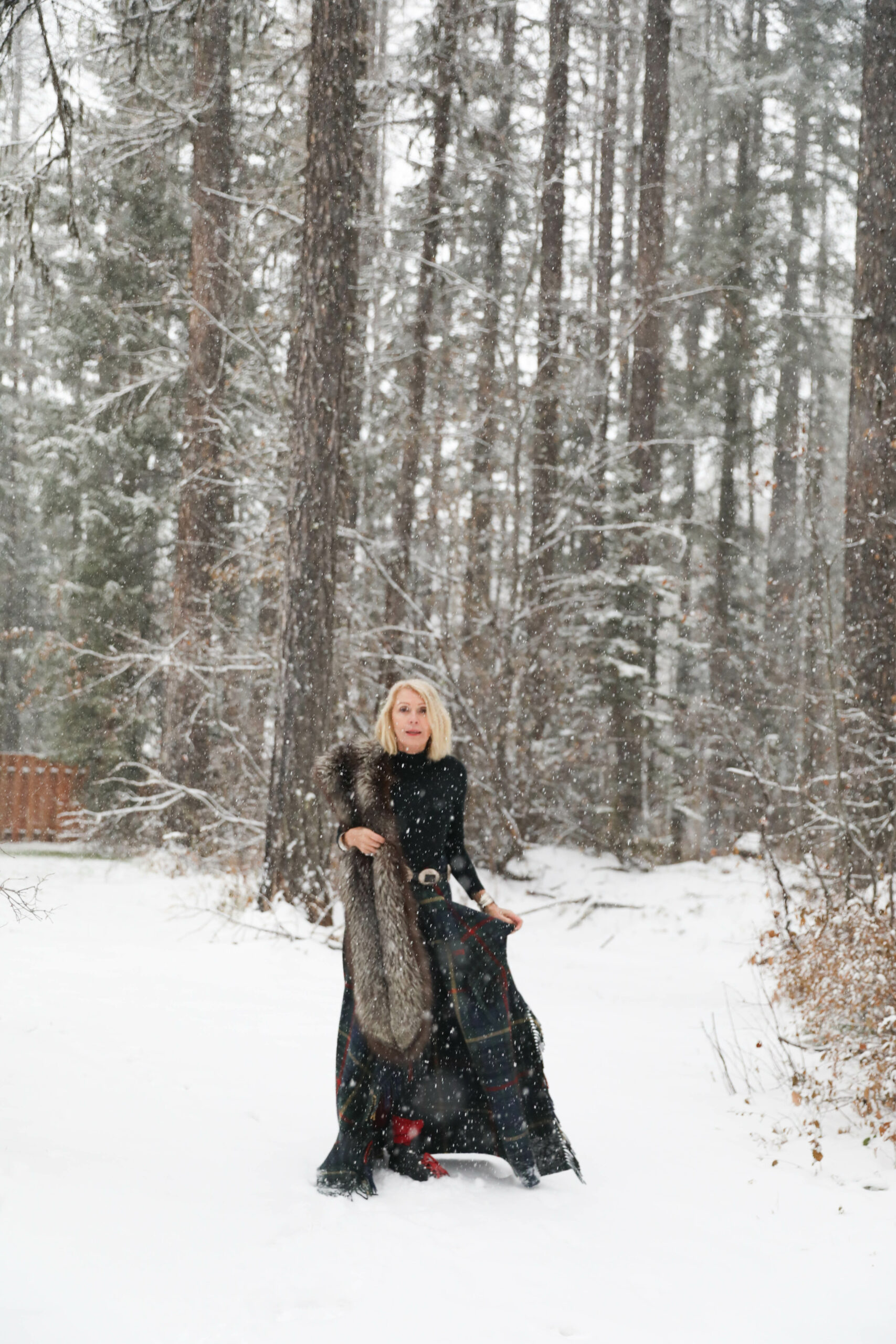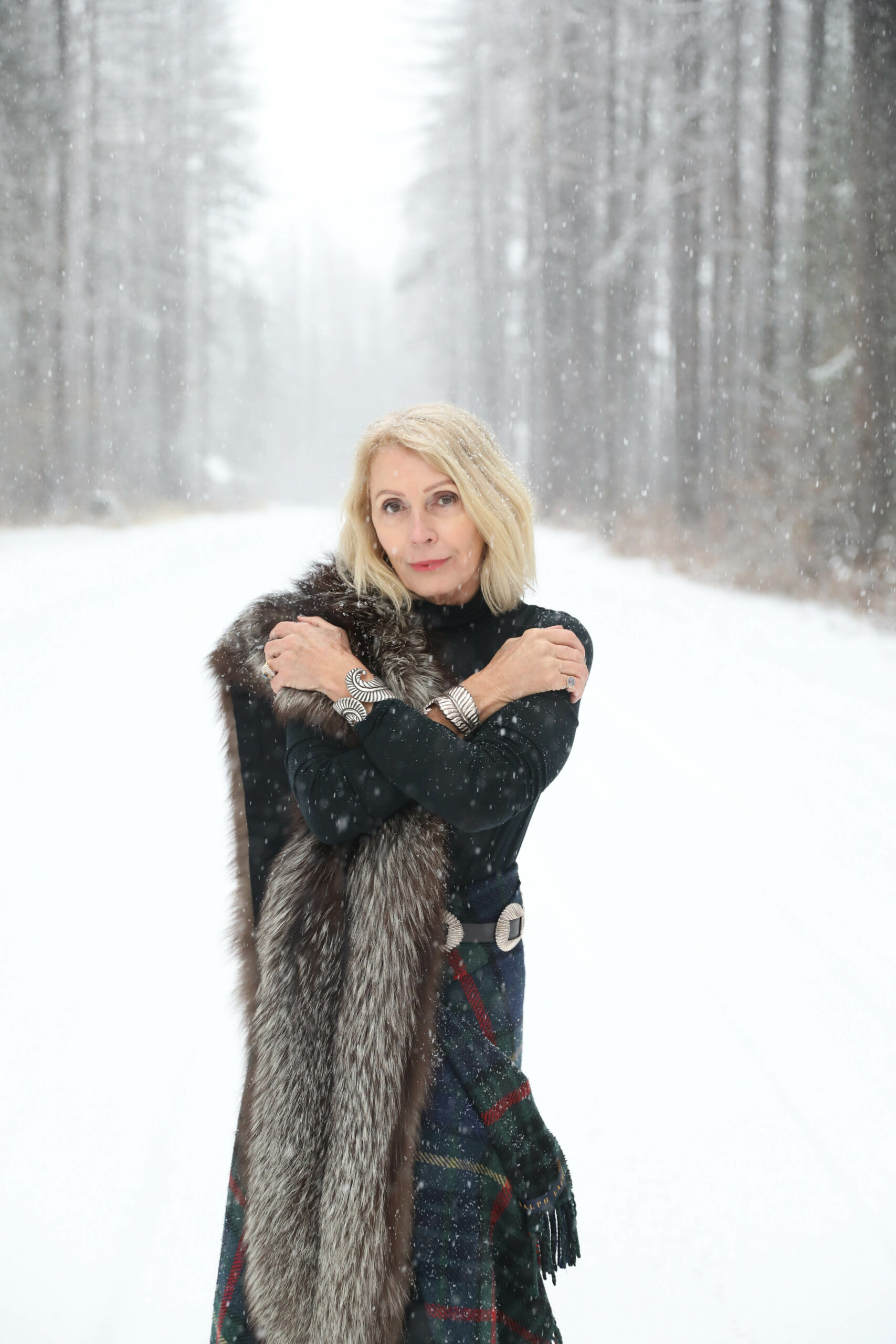 Cosy Winter Style 
And that´s all it took to create this winter wonderland look, from nothing more than a cosy blanket I had lying around the house.
Have fun with your winter wardrobe, transform cosy blankets into comfy skirts and get yourself out there.
Transform your Closet with the Seasons 
For more tips and inspiration visit my Instagram or check out some of my other blogs for stylish females over fifty.
More on the Style Beyond Age Blog