A capsule wardrobe is important because it maximizes the number of looks you can create with a highly curated collection of clothing and accessories that are meant to be easily interchangeable. By having a capsule wardrobe, you can save time, money, and energy by shopping only once a season. Plus, it helps you avoid spending money on frivolous items that can add up quickly. Not only does having a capsule wardrobe help you define and understand your style more, but it also alleviates the stress that comes with adapting to changing weather, social events, and seasonal trends. So read on below for some of our favorites from our Zara spring capsule wardrobe 2023!
The Elements of a capsule wardrobe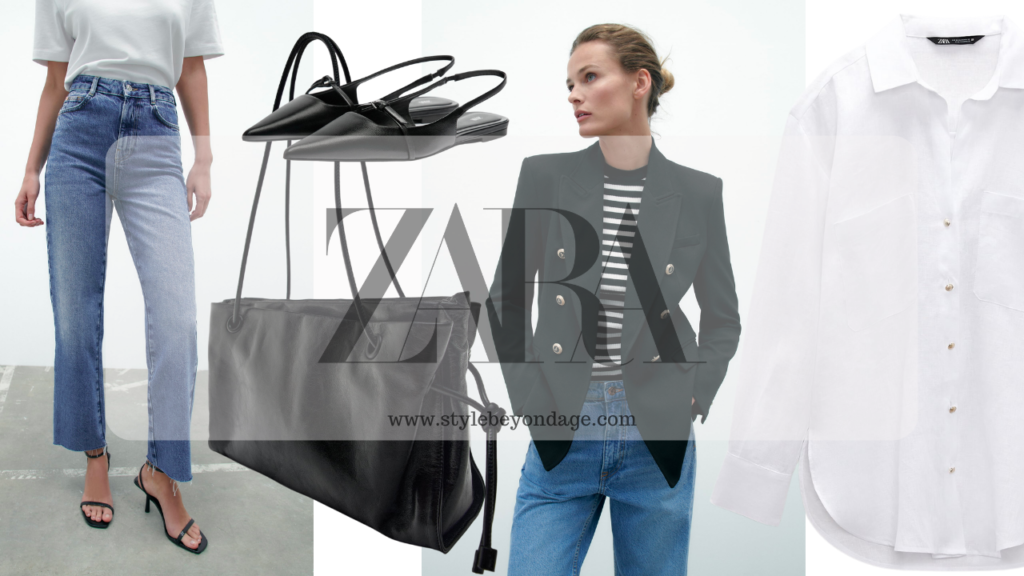 The concept of a capsule wardrobe is simple: it's a set of items you can mix and match to create different looks. The key elements you should invest in as you build your capsule wardrobe start with a great-fitting pair of jeans, a chic carryall, a practical flat, the perfect blazer, and a button-up blouse. This concept is based on the idea that having fewer pieces allows for more flexibility and creativity when putting together outfits. Some of the chicest people that I know have a dialed-in and edited capsule wardrobe. Basically, having fewer options to play with will encourage you to get more creative with the special pieces that you do have.
The key elements of a capsule wardrobe are pieces of clothing and accessories that can be easily mixed and matched to create a variety of outfits for different occasions.
POINTED FLAT LEATHER SLINGBACKS
TAILORED DOUBLE BREASTED BLAZER
Playing with the seasons while working within a capsule wardrobe can be fun and easy.
Add some color: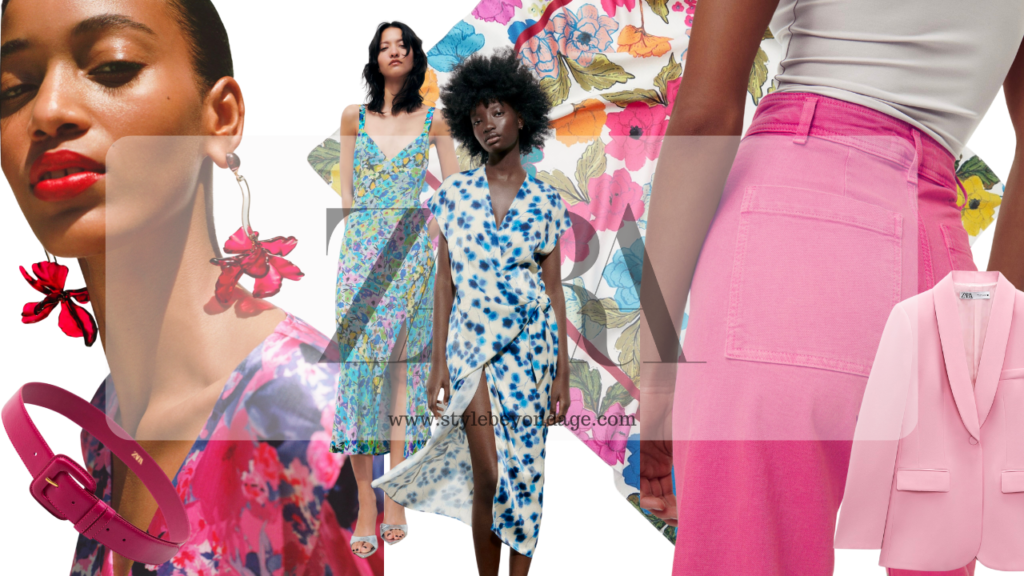 Spring is all about bright and vibrant colors. Incorporate some colorful pieces into your capsule wardrobes such as a bright floral dress or a pastel-colored blouse. I am personally loving my hot pink jeans as my new spring staple from Zara. Or, switch up your everyday blazer with a pastel one to incorporate some spring into your basic capsule collection. Plus, adding in some pops of color via accessories is also an easy way to update.
Light layers: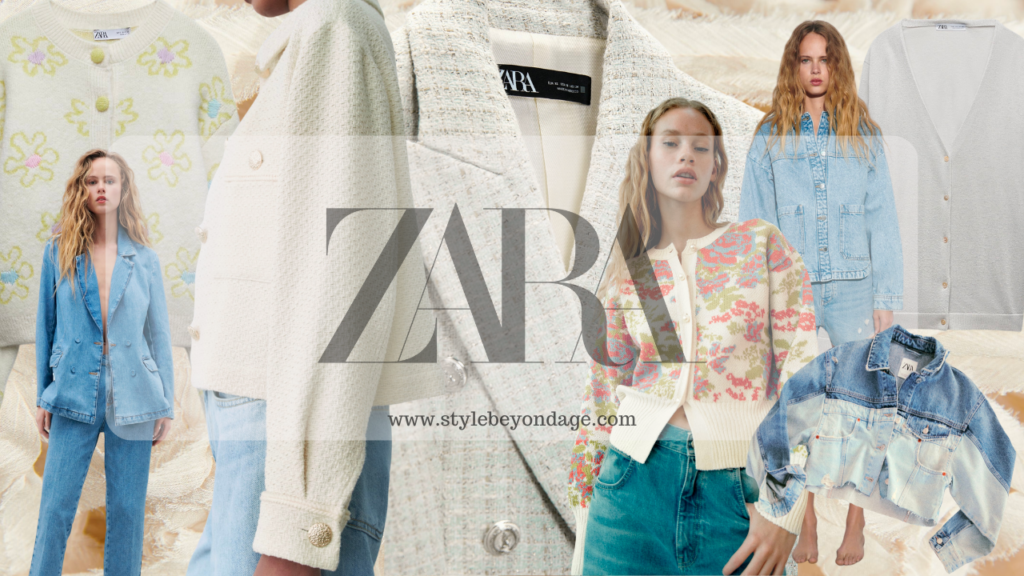 As the weather warms up, you may need to shed some of your heavier layers. For example, lightweight pieces such as a denim jacket or a cardigan can be easily layered over other items. We really love the denim blazer, it is super versatile and will last you through the Fall.
Swap out boots for sandals: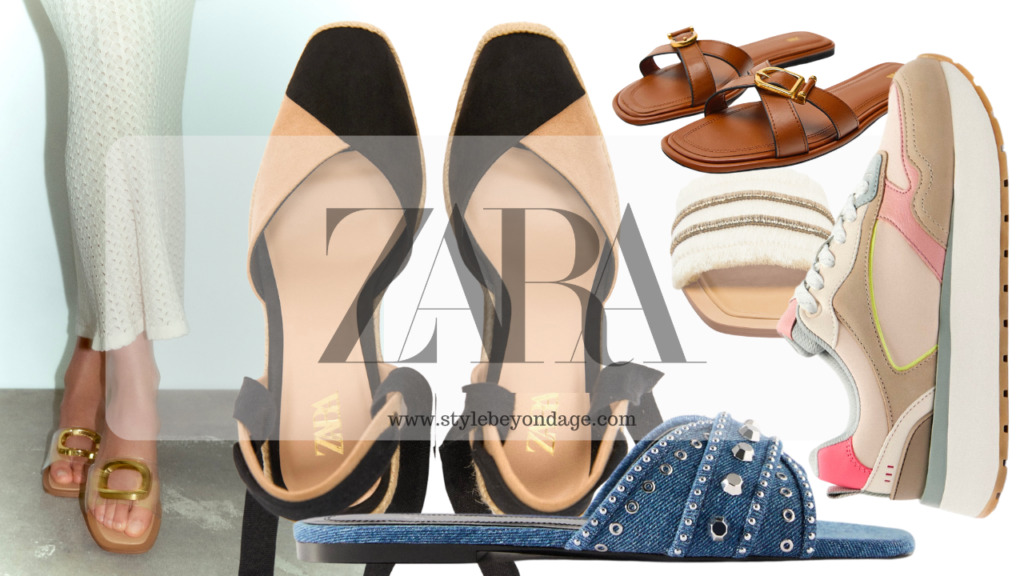 As the weather gets warmer, swap out your boots for a comfortable sandal or a fun sneaker in a spring color story. This will add a touch of lightness to your outfits and make them more seasonally appropriate.
Bring in some prints: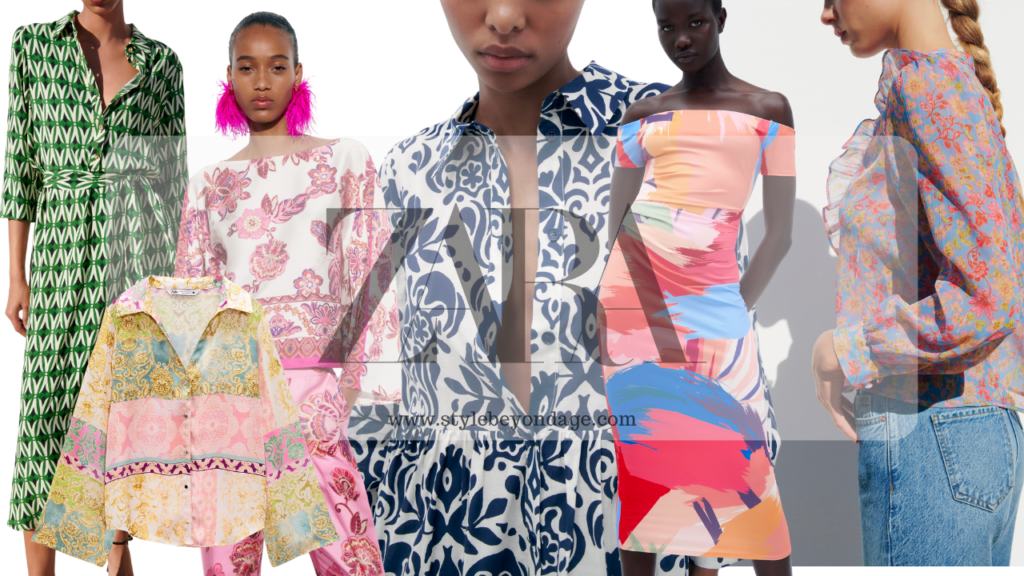 Spring is the perfect time to experiment with prints such as floral or polka dots. Look for pieces that have a small print or a subtle pattern that can be easily paired with other items in your wardrobe. Also, adding a pretty print blouse can effortlessly Spring-ify any capsule wardrobe.
Accessorize: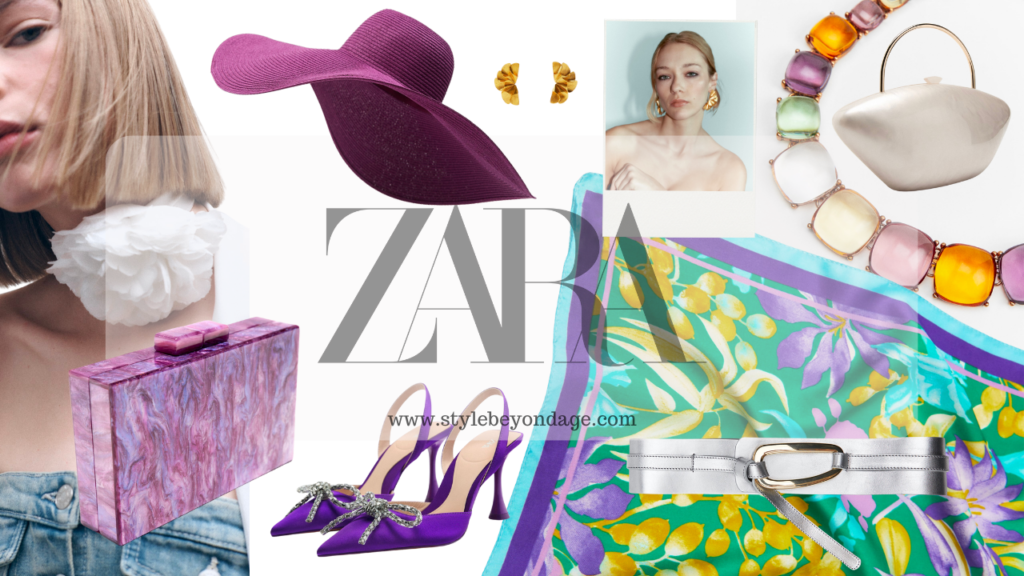 Spring is the perfect time to add some fun accessories to your wardrobes such as a colorful scarf or a statement necklace. These items can add a pop of color or texture to your outfits without taking up too much space.
Remember, the key to incorporating the spring season into your capsule wardrobe is to keep it simple. Try to choose items that can be easily mixed and matched with other pieces in your wardrobe. I've added all of my Zara recommendations to update your capsule wardrobe for Spring in our shared Favorites Album on the Zara site. You can access our favorites by following this link ZARA SPRING CAPSULE WARDROBE and signing into your account to access my picks!
Thanks for checking out our favorites from our Zara Spring Capsule Wardrobe 2023! Let us know how you've refreshed for Spring. Sign up for our newsletter for a chance to be featured on the blog.
What's your Spring Story?
Let us know!
For more of our favorite Spring fashion favorites, check out our blog post here!