Cinco de Mayo is just around the corner, and it's time to start thinking about how you're going to celebrate! This is the perfect time of year to truly experience the flavors of Mexico! Whether you're planning to hit up a local restaurant for some delicious Mexican cuisine or host a party of your own, you should keep a few things in mind.
Firstly, what are you going to wear? This festive occasion is all about bright colors, prints, and flowy silhouettes. In this post, we'll share some fashion tips to help you look your best on Cinco de Mayo. Secondly, where are you going to eat? Dallas is home to many amazing Mexican restaurants and taco joints, and we'll highlight some of our favorites. Finally, no Cinco de Mayo celebration is complete without a delicious margarita! We'll share a recipe for a spicy mango margarita that's sure to impress your guests. So, let's get started!
What to Wear for Cinco de Mayo
Cinco de Mayo is a festive holiday so you'll want to dress accordingly. To get in the spirit of things, try wearing bright colors and prints. Think embroidery on your blouse or skirt and flowers printed on your pants. You can also go for flowy silhouettes like maxi dresses or skirts with flowing fabric that will make you feel light as air! When getting dressed for Cinco de Mayo, there are a few key elements to look for in your closet to create a festive and stylish outfit.
Embroidery and prints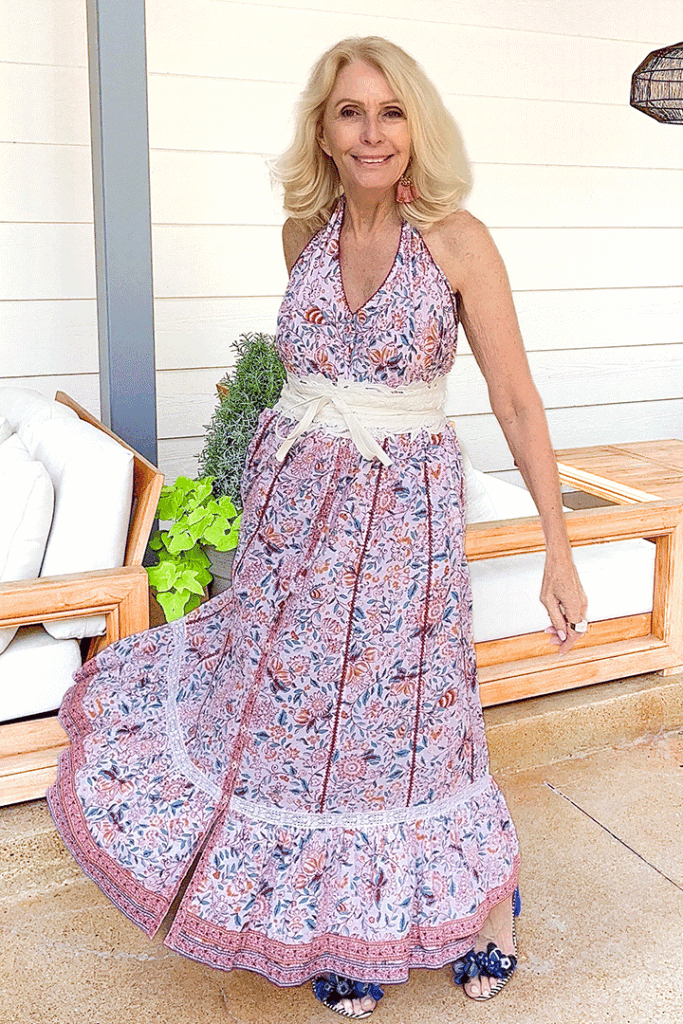 When it comes to fashion, Mexican embroidery and prints are iconic and instantly recognizable. Look for pieces with intricate embroidery, such as blouses, dresses, or skirts. You can also incorporate traditional Mexican prints, such as the colorful zigzag pattern of the serape.
Bright colors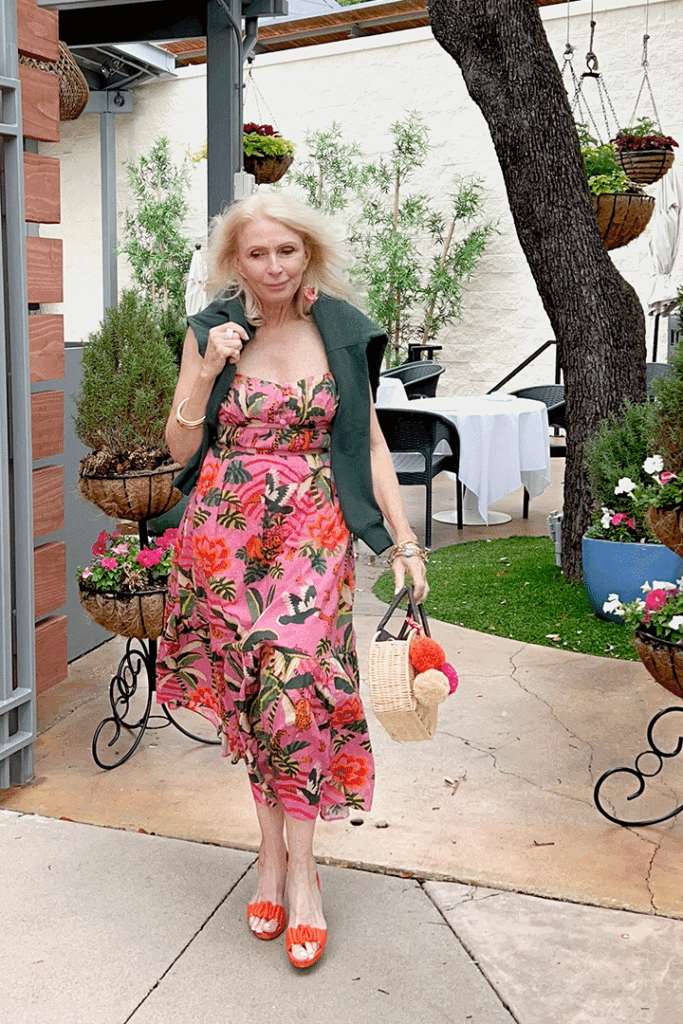 Cinco de Mayo is all about celebrating Mexican culture and heritage, so incorporate bold and bright colors into your outfit. Look for pieces in shades of red, green, yellow, pink, and blue. We love this dress from the Brazilian company Farm Rio. Their line checks all of the boxes when it comes to the bold and happy vibes of Latin America!
Flowy silhouettes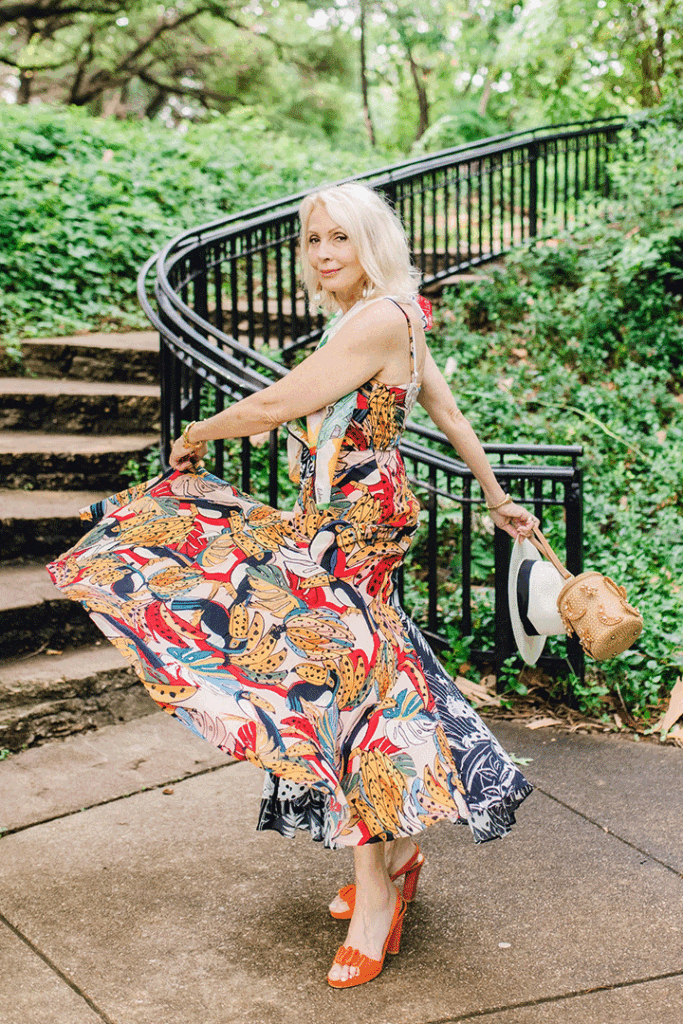 Flowy and loose-fitting clothing is a staple in Mexican fashion. You'll want to opt for loose tops or dresses in breathable fabrics like cotton or linen to stay cool and comfortable. For more fashion inspiration check out our blog post here!
Accessories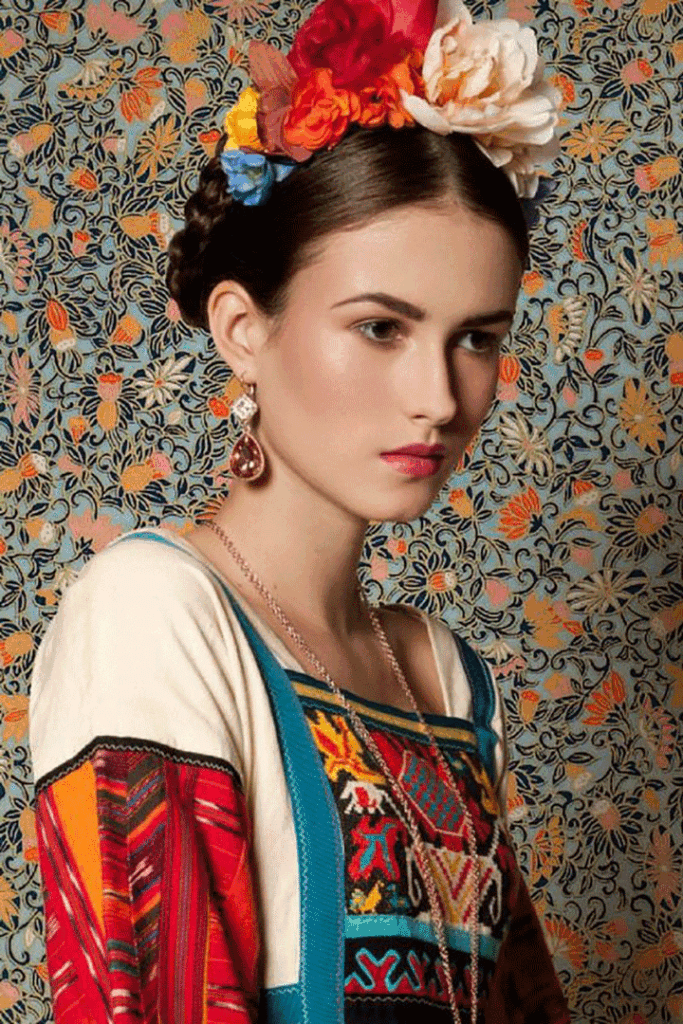 When it comes to accessories, there are so many options available: statement necklaces in bright colors; bracelets made from colorful beads; earrings with dangling charms–you get the idea! If you're looking for something more subtle than jewelry but still want an accessory that makes a statement (like me), then why not try some brightly colored shoes? I love my red heels because they're fun but still neutral enough that they go well with any outfit in my closet.
Cinco de Mayo Specials and Celebrations in DFW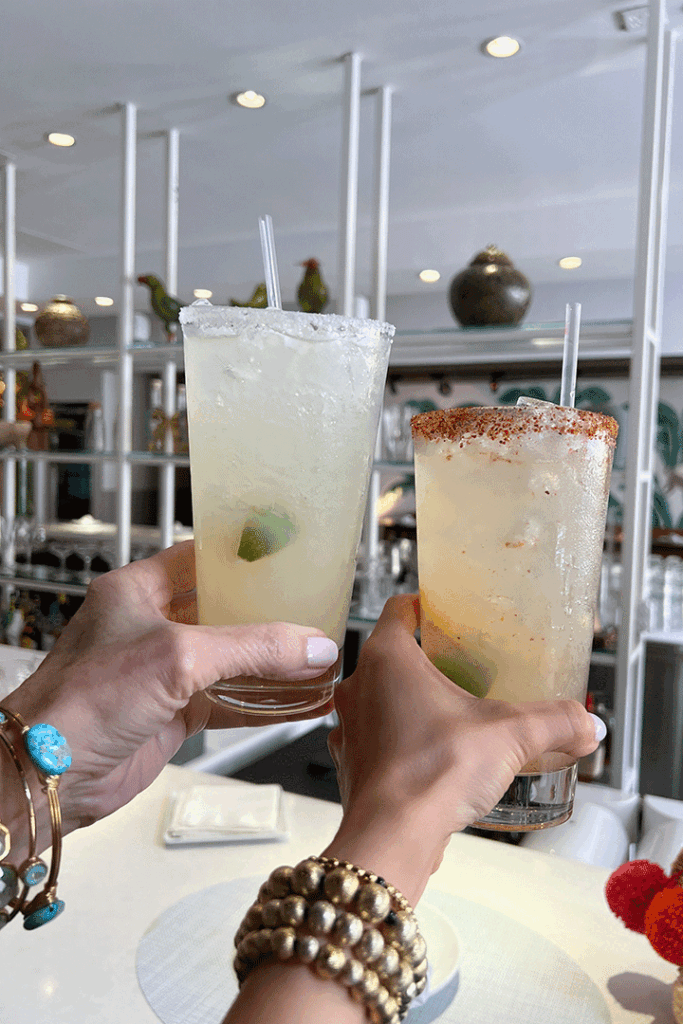 Dallas is overflowing with excellent Mexican food options! Experience the flavors of Mexico from Taco joints to authentic Mexican restaurants to Tex-Mex eateries! Dallas has endless options for delicious Mexican food to enjoy this Cinco de Mayo. Whether you're looking for Mexican food with a twist or just want to enjoy the classics, Dallas has a restaurant that will satisfy your craving. Below I've listed some Dallas hotspots that are celebrating Cinco de Mayo with some great specials.
Te Deseo ~ Starting at 12 pm on Friday, May 5th, guests can enjoy $8 margaritas, $5 paleta shots, margarita and beer specials, and a build your own Osadia tequila margarita bar. Te Deseo will open for lunch to enjoy a special edition lunch menu featuring arrachera fajitas, snapper, churros and more! Starting at 3 pm, the restaurant will have their regular dinner menu available with the continuation of celebración drink specials. ~ Stay later to enjoy a cocktail paired with beautiful city views on the Terraza, which opens at 10 pm. Come dance the night away with DJ AVIIGLOW! Reservations are recommended and can be made at Tedeseo.com. 214-646-1314.
Happiest Hour ~ Enjoy Cinco de Mayo at Happiest Hour on Friday, May 5! Don't miss out on celebrating at Dallas' largest patio bar and lounge with live entertainment, $8 margaritas and Tequila Bottle Specials. 972-528-0067.
Poco Fiasco ~ Celebrate "Poco de Mayo" at Poco Fiasco running on Friday, May 5 & Saturday, May 6. "The Vaquero" (Spanish for a herder or cattle) features HWD Beef cheeks, cilantro pesto, queso fresco, white onion and fresh cilantro. The specialty pizza will be $21 (12 inch)/ $24 (16 inch)/ $26 (18 inch). 214-894-7626.
Tacodeli ~ The "farm to taco" concept has refreshing margaritas on the menu made with 100% blue agave tequila, the best quality tequila on the market, perfect for sipping on while enjoying tacos on Cinco de Mayo! Margaritas can be enjoyed for dine-in or ordered to-go in 16 oz., half gallon or gallon sizes. Located in West Dallas – 214-760-1930; Walnut Hill – 214-206-8980; Park & Preston – 972-200-5101; Parkwood – 214-997-6047.
HG Sply Co. ~ The location on Greenville Ave. will celebrate Cinco de Mayo with a fiesta on the rooftop featuring drink specials on Modelo, Don Julio and more starting at 3 pm. Also, drink sampling will begin at 3 pm. A live DJ will amp up the energy from 5 pm – close and a mariachi band will serenade the crowd from 7:30 – 8:30 pm. 469-334-0895.
Dive Coastal Cuisine ~ Cheers to Cinco de Mayo with Dive's margaritas including the Hibiscus Margarita – Partida Blanco tequila, lime juice and Bauchant; Classic or Frozen Margarita – Partida Reposado tequila, Cointreau, fresh lime juice and salt rim; and the Poolside Paloma – Avion Silver Tequila, agave nectar, and Q grapefruit soda. 214-891-1700.
Spicy Mango Margarita Recipe
It wouldn't be Cinco de Mayo without a margarita! Here's a recipe for a delicious and spicy mango margarita: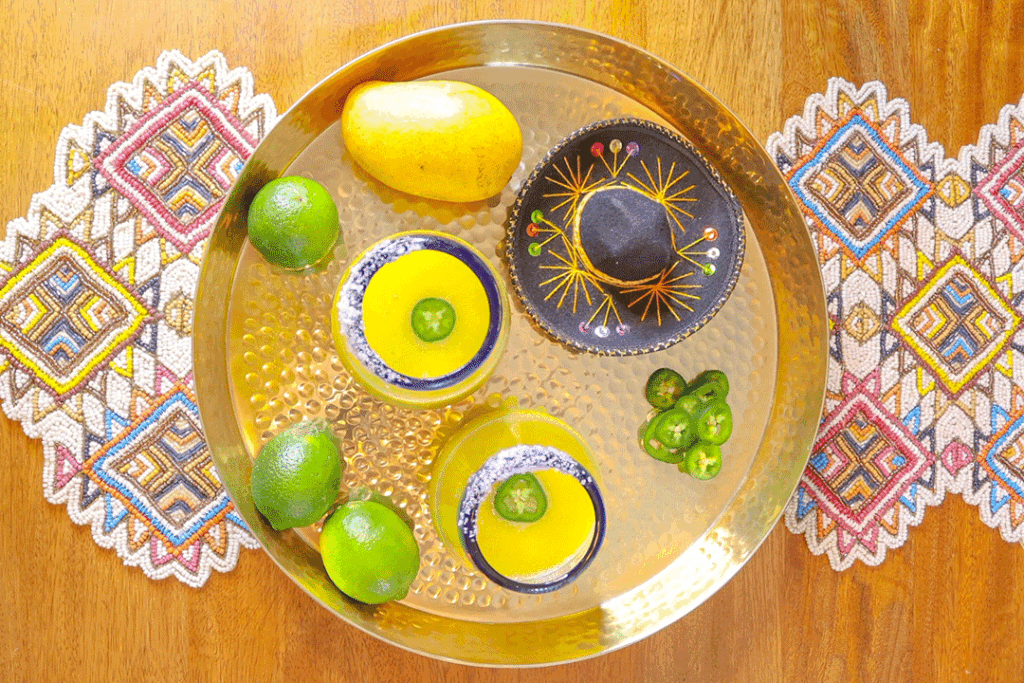 Ingredients:
2 oz Tequila
1 oz Lime juice
1 oz Mango puree
1 oz Cointreau
1/2 Jalapeno pepper
Salt
Ice
Mango and jalapeno slices for garnish
In order to truly experience the flavors of Mexico you need some Tequila! When it comes to quality tequila we love Casa Maestri not only for their smooth taste but their festive bottle!
So mix all ingredients together in a pitcher and add ice cubes. Then pour into glasses with salted rims if desired, or serve on the rocks in a salt-rimmed glass. Finally, you can garnish with jalapeno & lime slices if desired! Cheers!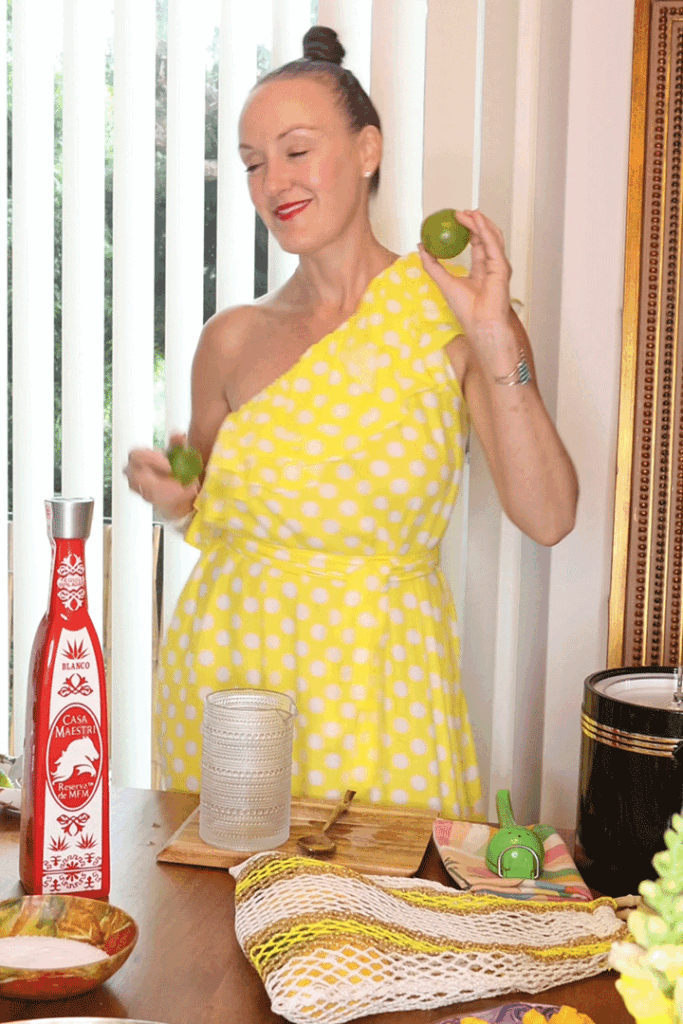 Remember, the most important thing is to have fun and celebrate! So, wear what makes you feel comfortable and confident, experience the flavors of Mexico, and enjoy the festivities.