As you might know, I have been visiting the dermatologist to treat the dark spots and hyperpigmentation on my face and chest for a long time. So when the OPTE came on the market, I was curious to say the least. The OPTE Precision System was developed over 10 years and 500,000 hours to reveal the natural beauty of our skin, while being clean, cruelty free, and using the best quality ingredients.
How can an at-home system target and diminish dark spots? This state-of-the-art system scans your face for tonal differences in pigmentation and detects it using their patented Precision Skincare algorithm. Then OPTE applies an Optimizing Serum to instantly correct and, with continued use, fade and prevent dark spots.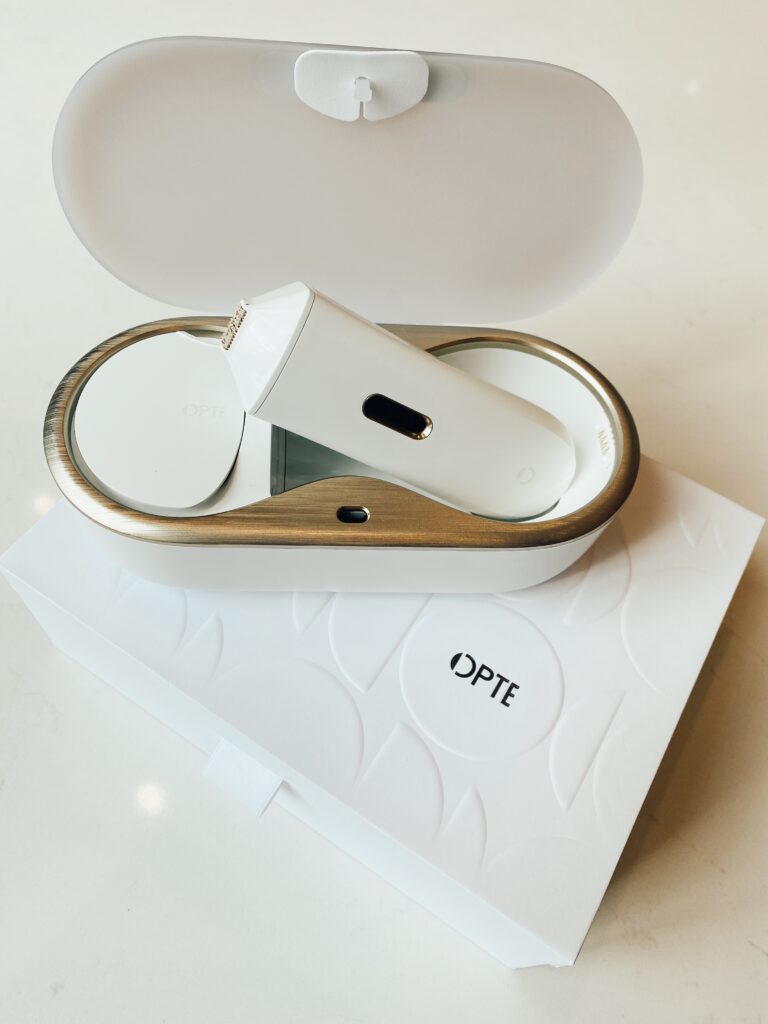 I don't mind telling you that when I first opened the OPTE machine, I was a little intimidated. But after two uses, I was lightly scanning the wand over my face like a pro. Now, every morning and evening, I scan my face with the wand to treat the dark spots and target my hyperpigmentation with the Optimizing Serum, powered by 5% niacinamide and advanced mineral pigments. These pigments are shade inclusive for 98% of all skin tones, and is beneficial in the morning since the wand delivers the serum and covers my dark spots just like a concealer. It is quick and easy to use, especially since I don't take the time to put on makeup.
The Serum is formulated in Japan without sulfates, parabens, dyes, phthalates, or fragrance.
The pictures below show the instant results of one pass with the wand, which glides smoothly across your skin, targets hyperpigmentation, and delivers optimizing serum right on your dark spot. Gone are the days of trying to target and color match your skin with over-the-counter concealers.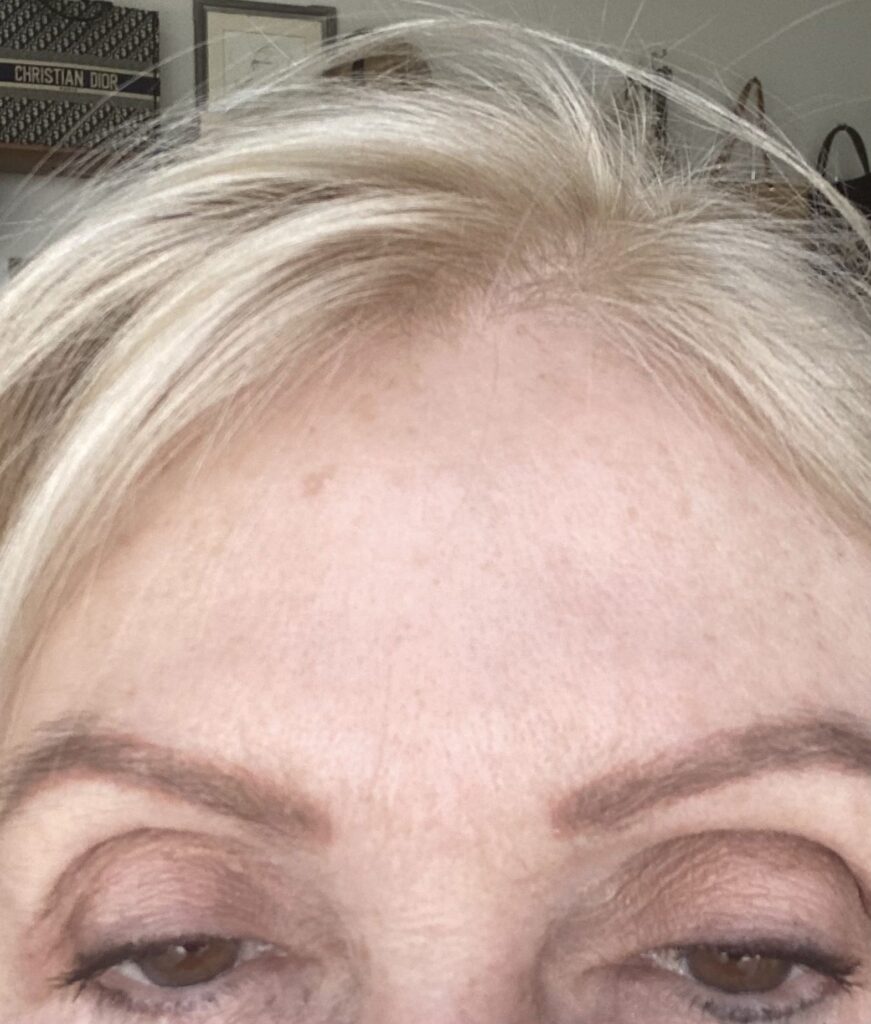 My journey with OPTE is one that I will be continuing. This system gives a great at-home precision skincare alternative to the more expensive laser treatments. The combination of treatment and an instant airbrushed look elevates OPTE in the future of skincare.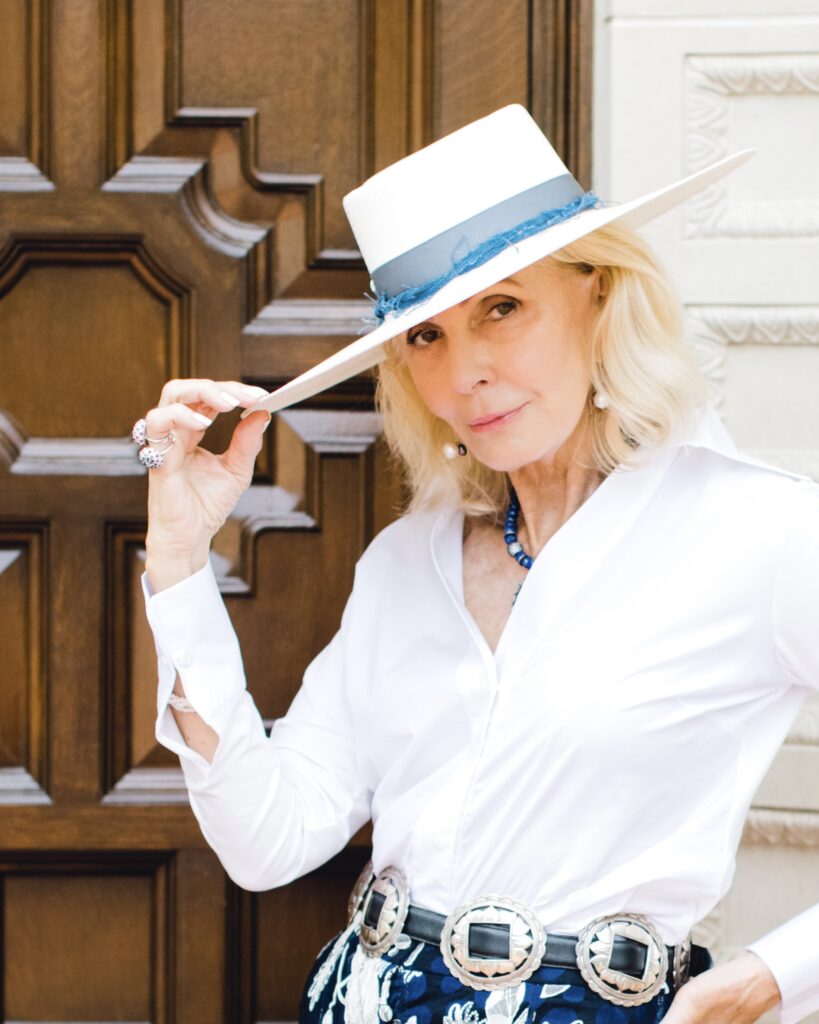 Hats off to OPTE!
Try it for yourself.