Mothers play a critical role in our lives, providing us with love, support, and guidance throughout our childhood and beyond. They often make significant sacrifices to ensure our well-being and happiness, and Mother's Day is a chance to recognize and appreciate those efforts. This year, why not give your mom something memorable? We've got some memorable Mother's Day gifting ideas that are sure to make your mom smile!
Shared Experiences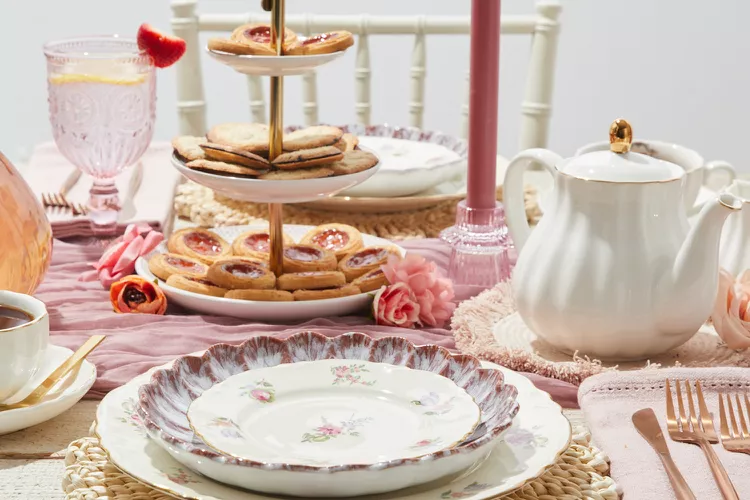 Mother and I love to go on adventures and have fun together. A great way to give your mother a memorable Mother's Day is by inviting her to a tea party or brunch in her honor. Make it a special day and get the whole family involved! The more people you have in on the fun, the better!
Be creative when planning this event because it will make things more memorable for everyone involved. If you're planning on hosting a tea party this Mother's Day, make sure to include a selection of finger sandwiches! Assorted sweet and savory pastries (eclairs, cookies) -Fresh fruit (strawberries and grapes are great options), and of course… TEA! My mothers love to set a table so don't forget the tablescape and linens! I was so inspired after finding this blog article: 25 Tea Party Ideas for a Fun Grown-Up Tea Party on the Spruce. I curated an Amazon list full of Tea Party must-haves for a one-stop shop for this Mother's Day experience!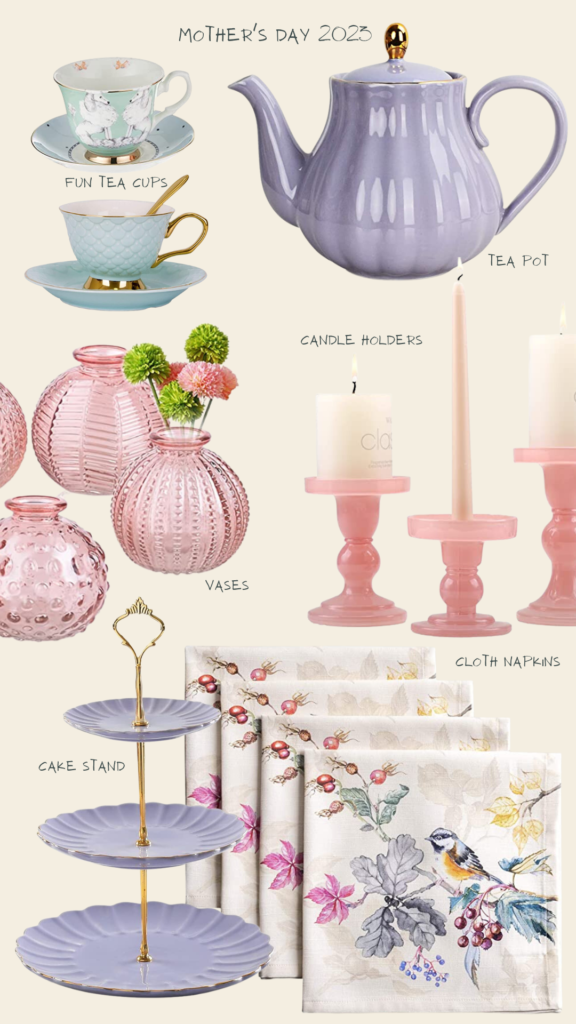 Accessorize your Mothers Day Tablescape with the ease of Amazon! I've linked all of my favorite accessories to add an extra element of "wow" to your Mother's Day table on our Amazon storefront.
Fun Tea Cups ~ Tea Pot ~ Small Vases ~ Candle Holders ~ 3 Tiered Cake Stand ~ Cloth Napkins
Special Delivery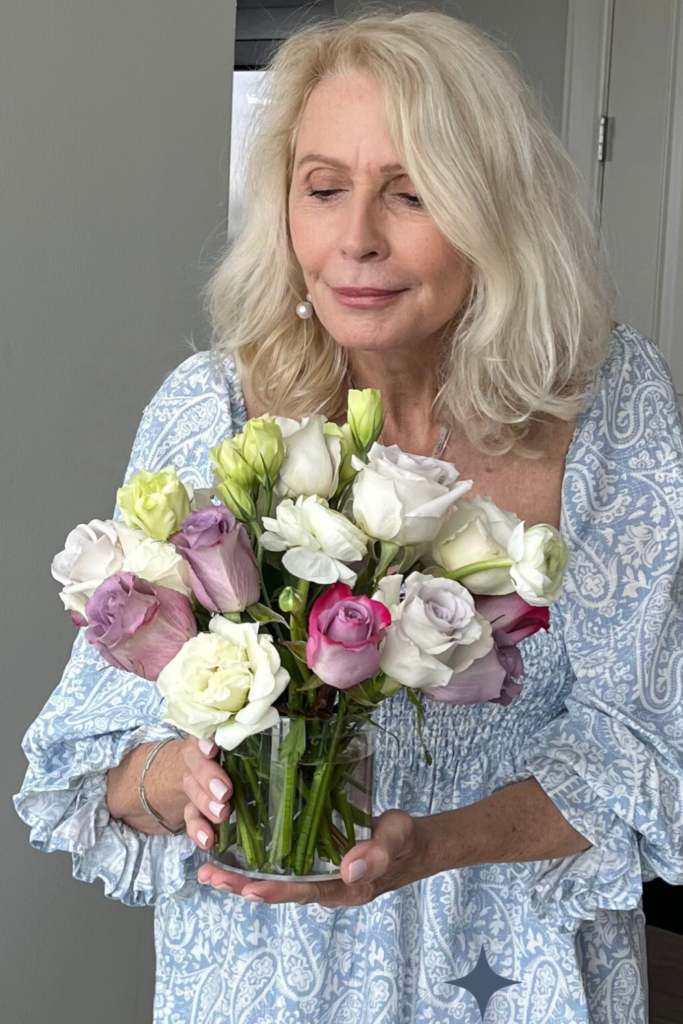 The day of honoring all mothers in the United States began with one woman, Anna Jarvis. Anna Jarvis held a memorial for her mother in West Virginia in 1908, considered the first Mother's Day celebration, and became an official U.S. holiday in 1914. White carnations were handed out during the first Mother's Day memorials because they were Anna Jarvis' favorite flowers! Like Anna Jarvis, my favorite way to honor my mom and let her know that I am thinking of her is to surprise her with a bouquet of her favorite flowers! She loves fresh flowers and enjoys playing around with her arrangements.
That's why we love the experience of The Bouquet Box. It is the first-of-its-kind, DIY-curated floral arrangement that gives you step-by-step instructions on creating beautiful arrangements at home. If your mom loves to create beautiful arrangements this gift box is for her!
Memorable Gifts: Jewelry, Framed Memories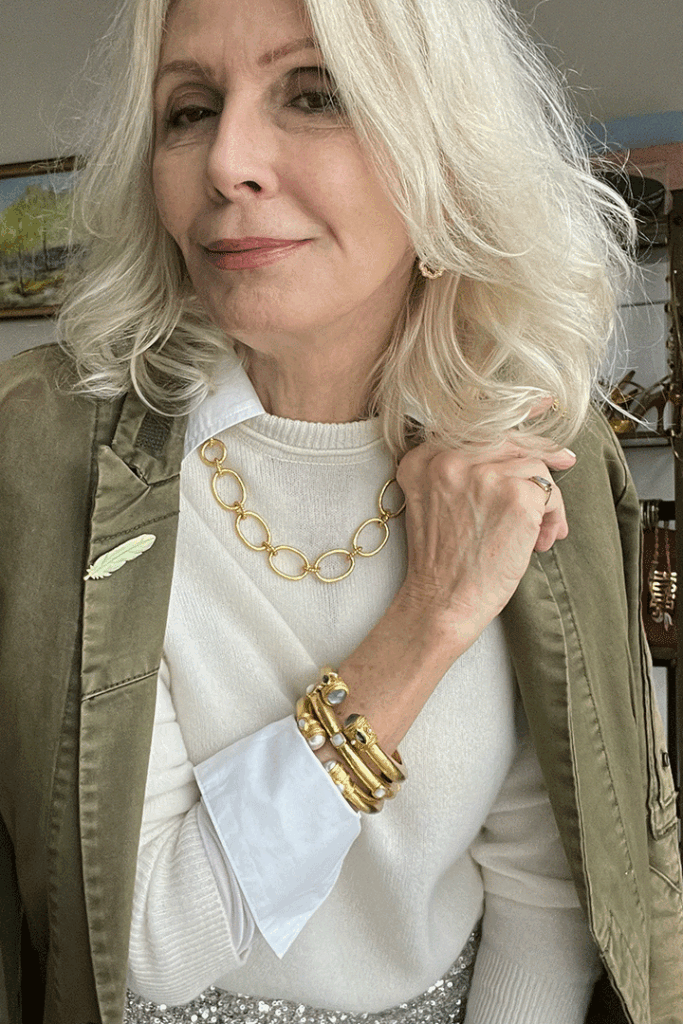 If your mom is the type who loves to wear jewelry, a memorable Mother's Day gifting idea might be a piece from her favorite designer. A favorite jewelry line at our house is Julie Vos. Their statement pieces are perfect for daily wear and the quality is exceptional.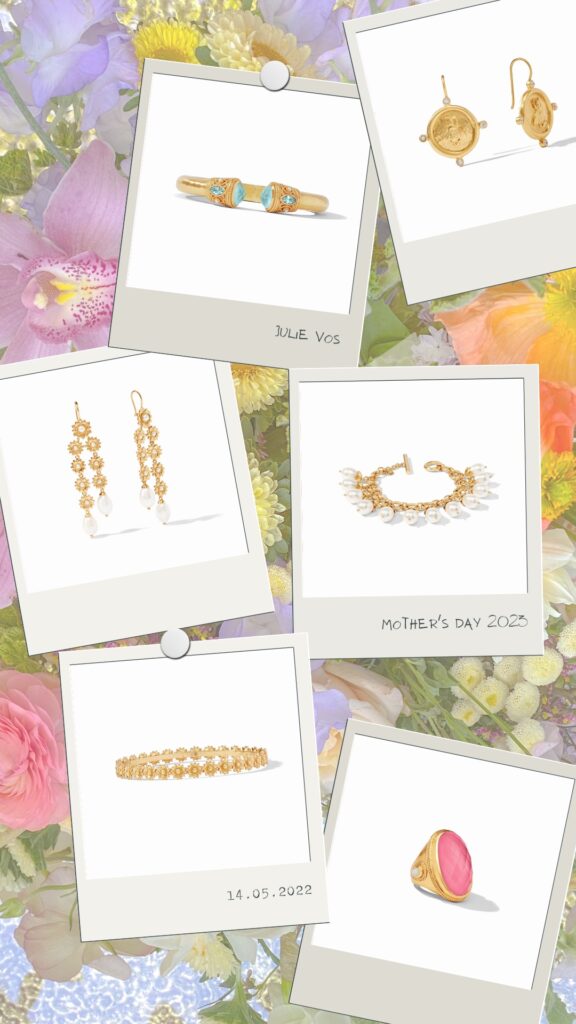 Monaco Demi Cuff ~ Bee Cameo Earring ~ Flora Chandelier Earring ~ Flora Pearl Charm Bracelet ~ Flora Stacking Bangle ~ Cannes Statement Ring
A framed photo of the two of you could also be an excellent choice if you want to remember the good times together. Capturing a special moment in time and presenting it beautifully and meaningfully is so thoughtful and personal. Seeing this moment preserved in a frame can bring joy and happiness to your mother every time she looks at it. I love this beautiful mother-of-pearl frame from Neiman Marcus. So many great options are available at all price ranges and styles depending on what suits you best.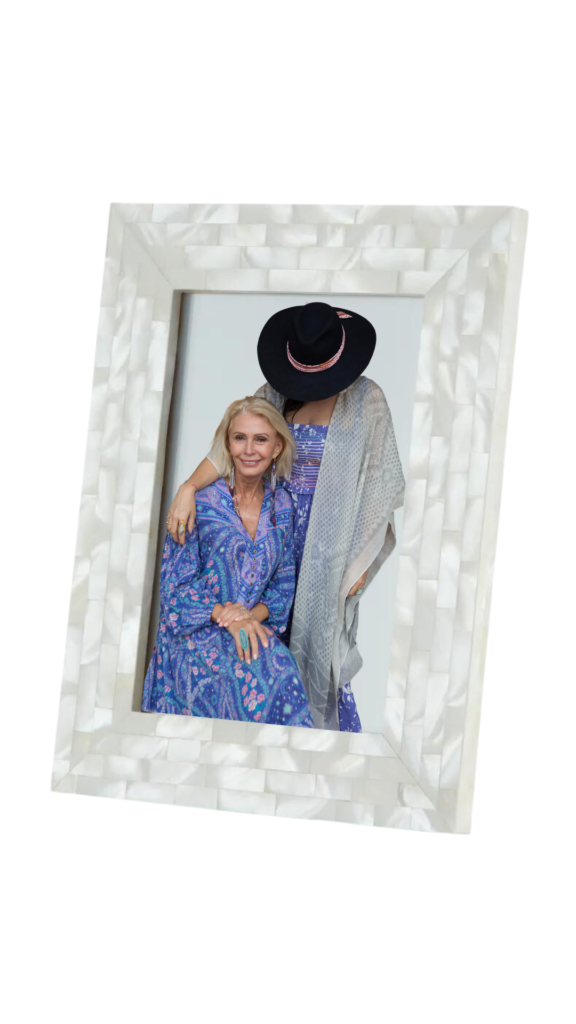 Honoring Mothers who have Passed
I would be remiss to not include a thoughtful idea to honor those mothers who have passed. My Grandmother passed on over 10 years ago and I know that not a day goes by that my mother doesn't think of her or hear her voice in her head. This Mother's Day might I suggest honoring those mothers who have passed on by committing a random act of kindness? It's a beautiful way to pay respect to your mother, and also make someone else's day. Give back to the community in some way, whether it be volunteering, donating to a cause that is close to your heart, or picking up a stranger's tab. It's a great way to brighten your day.
Mother's Day is a day of celebration and gratitude for all the things your mother has done for you. Acknowledging and celebrating the people who have made our lives so wonderful is important. I am blessed to be able to spend so much time with my mom right now. What a gift! After all, what mom really wants for Mother's Day is quality time with You! I hope these memorable Mother's Day gifting ideas will help inspire you when you are honoring your Mother on May 14th. For more Mother's Day inspiration check out last year's post on Creating A 'Choccuterie' Board! Enjoy!