There are so many fashion trends this spring season. Some trends are worth embracing, some to avoid and then there are some that just need some tweaking to fit your personal style.
From all-over prints to crop tops and chunky sandals, fashion is limitless this spring. And while some spring trends might not be for me, that doesn't mean they might not work for you. So I've put together a post narrowing it down to a few spring trends you can play around with.
There are four trends at play here. Let's break them down.
Monochromatic colors are everywhere. If too much color is too much of a good thing, try white, it is everywhere this season.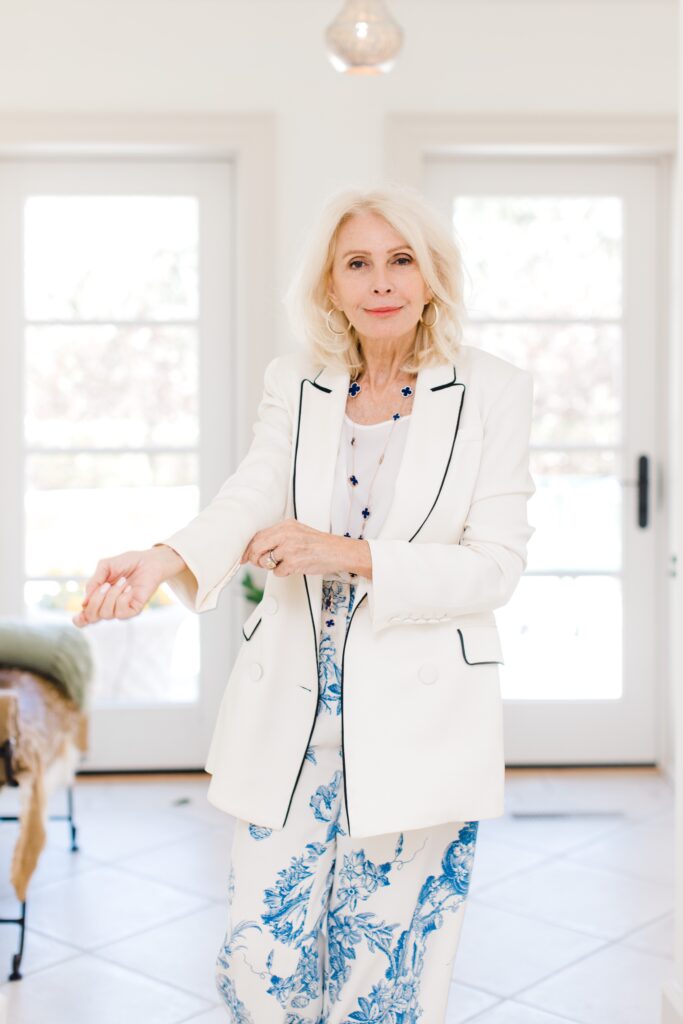 The blazer in all its iterations and colors is a staple for spring. In leather, satin, or cotton, they polish up a look and instantly make you look put together. Don't be afraid to wear a satin blazer during the day. This one is on sale, comes in black, and will live in your wardrobe for years to come.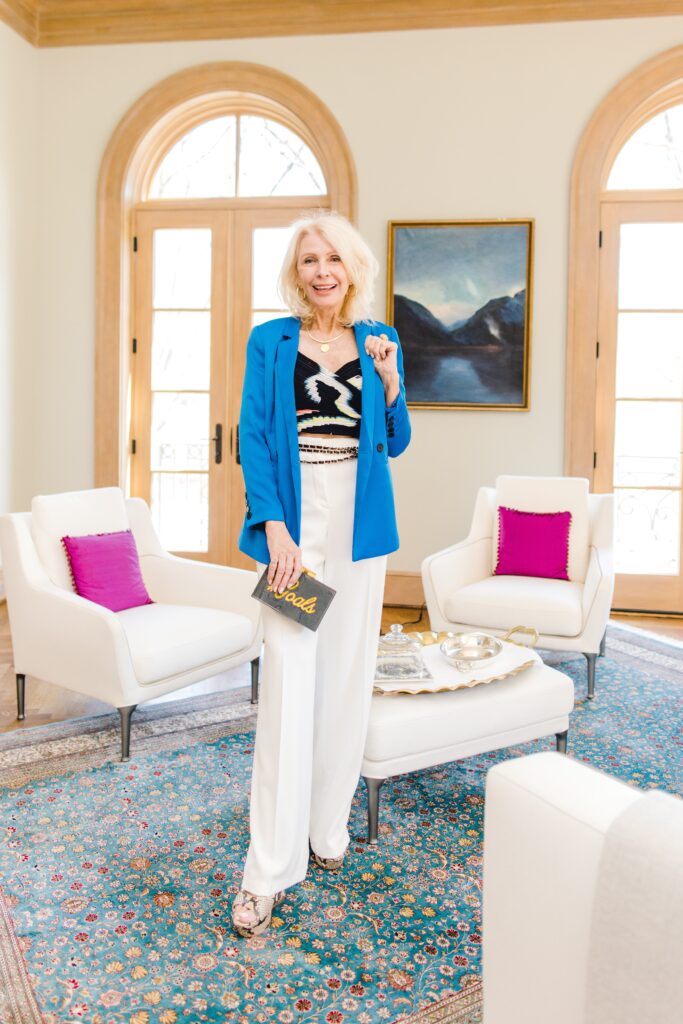 ---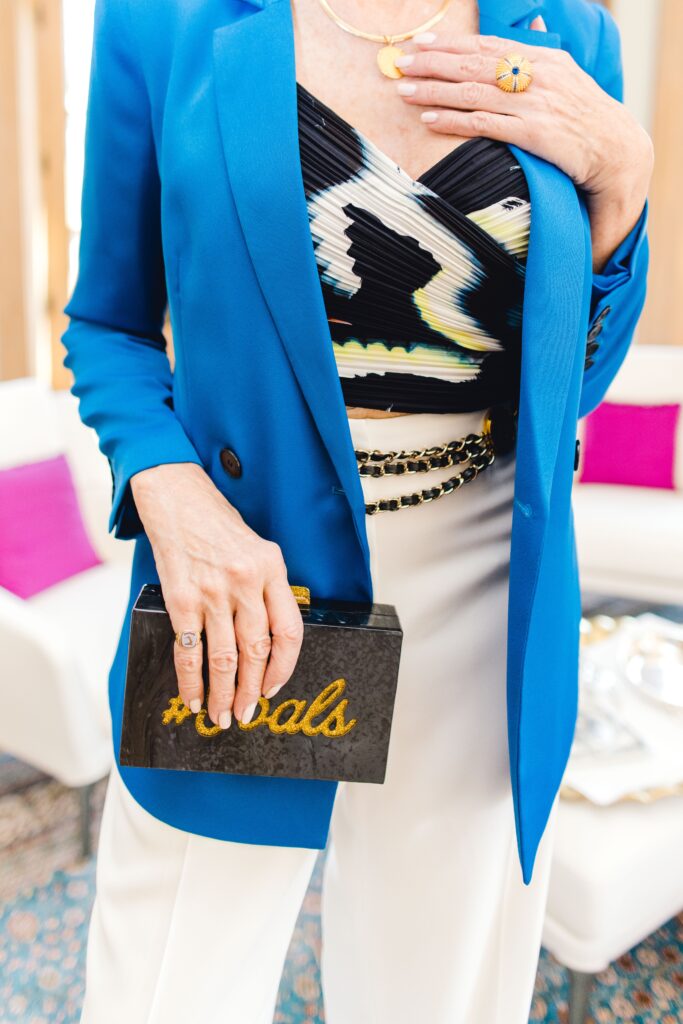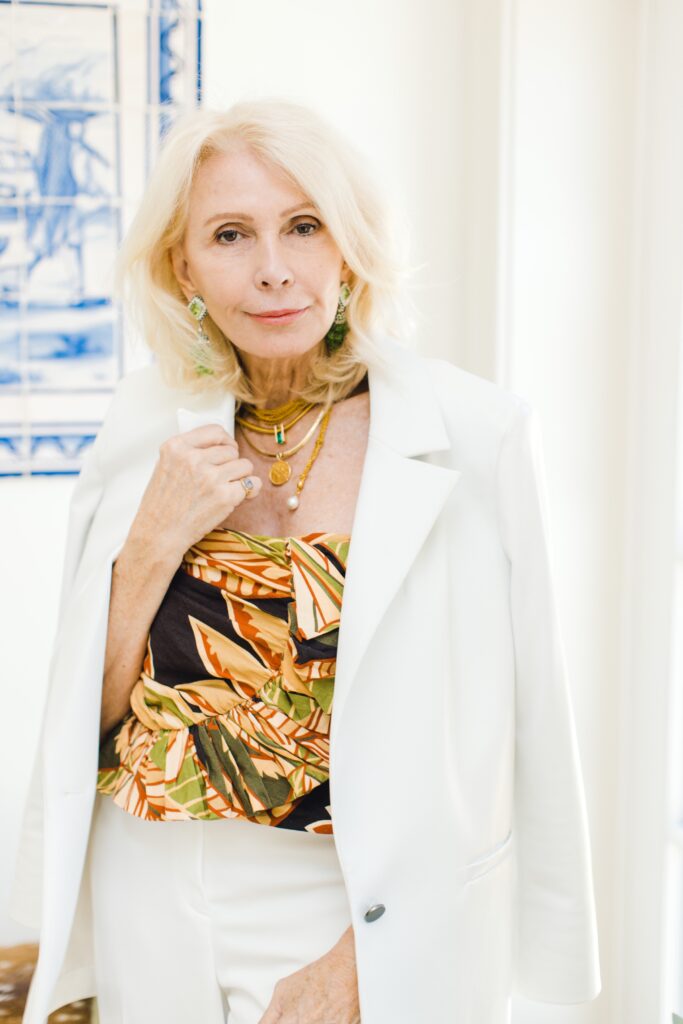 Another trend we are seeing is crop tops. The crop top doesn't have to be off-limits. I got away with it by pairing it with well-fitting pants.
With this trend, a good fit is key. You don't want anything that is too tight. Just a peek of skin is all you need to pull off this look.
---
Another tricky but wearable trend is the cut-out. I love this trend, it's daring and edgy. Tease them a little, show them your back!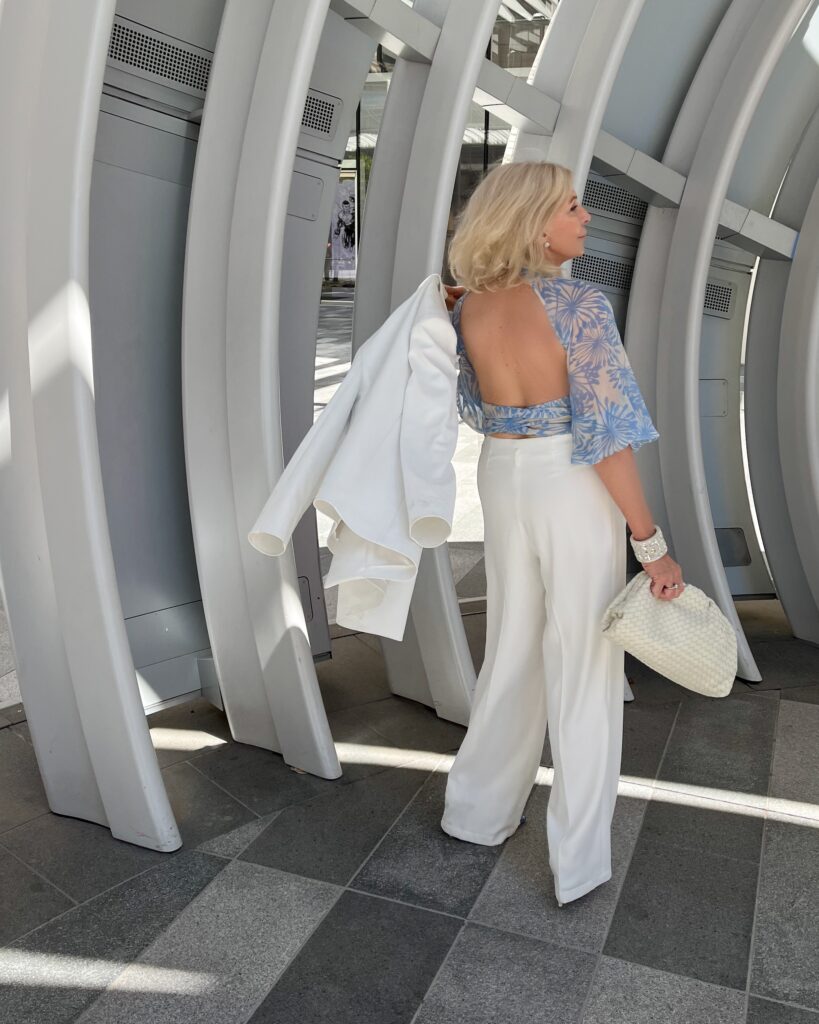 The cut-outs trend is very popular this season, it's everywhere, from tops and dresses to swimsuits. There is something for everyone, young and old! As a woman over 50, there's no reason to shy away from this trend. The trick? A little bit of skin will do!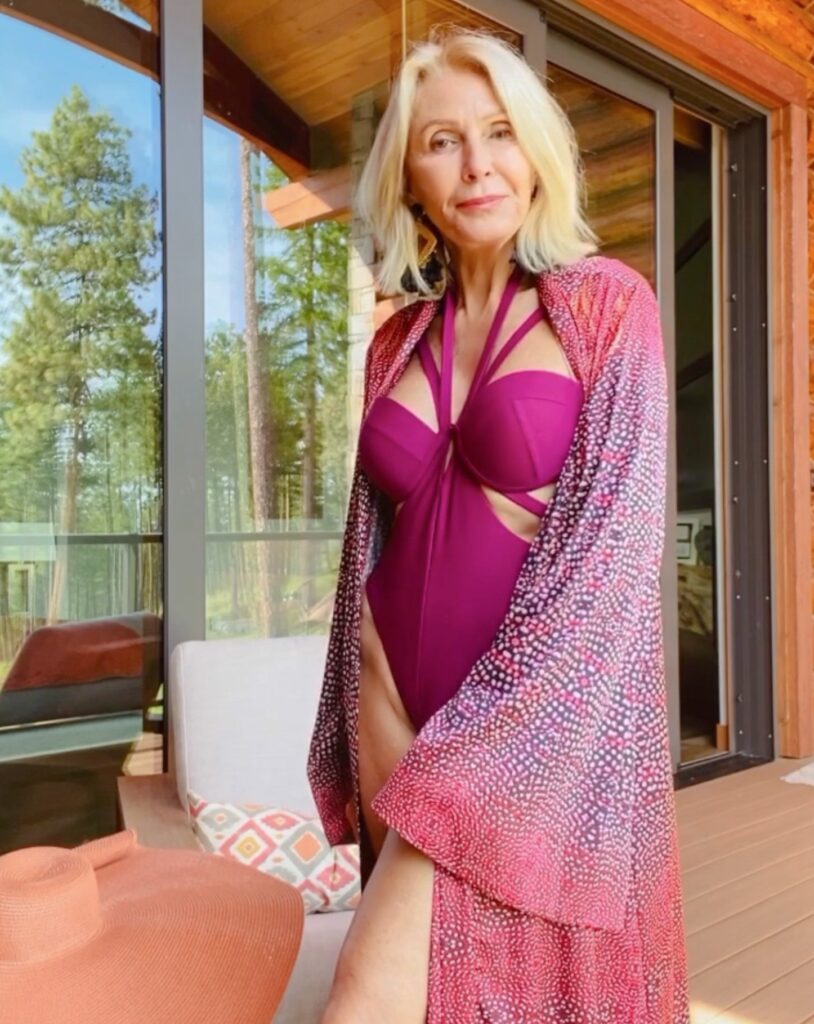 ---
Another popular spring trend is the all-over print. From dresses to suits, bold bright color prints are everywhere. The more the merrier!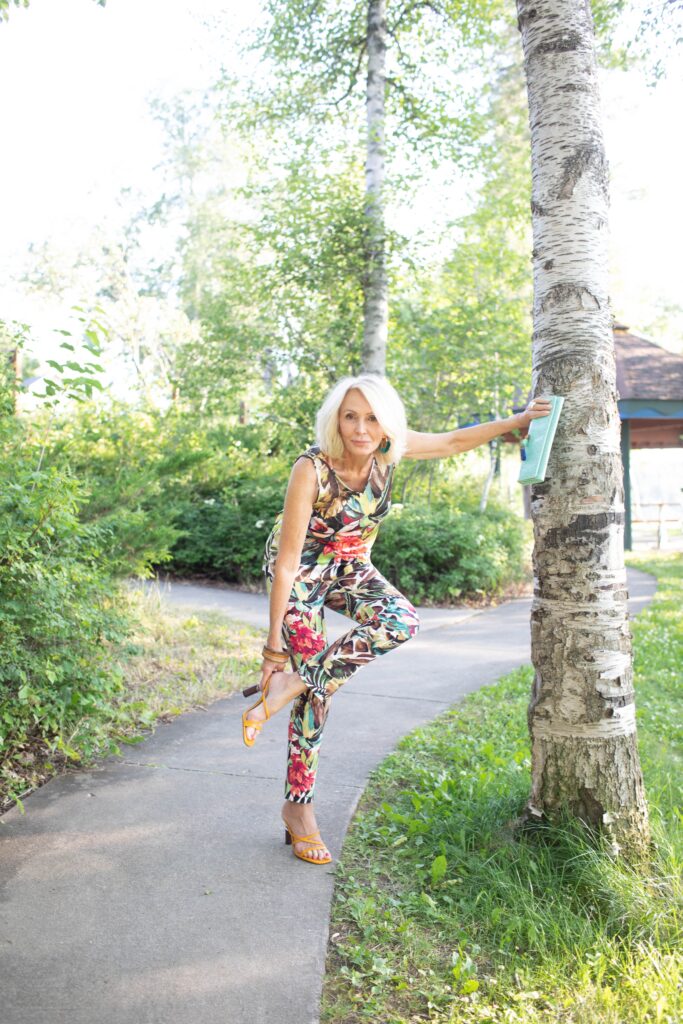 Here is a look from 2020 that I'm digging back out. @lovechicosI could update this with the iconic white blazer
The PJ look is thankfully in this season and we have so many to choose from. Here are two looks from Zara that I wore in many ways.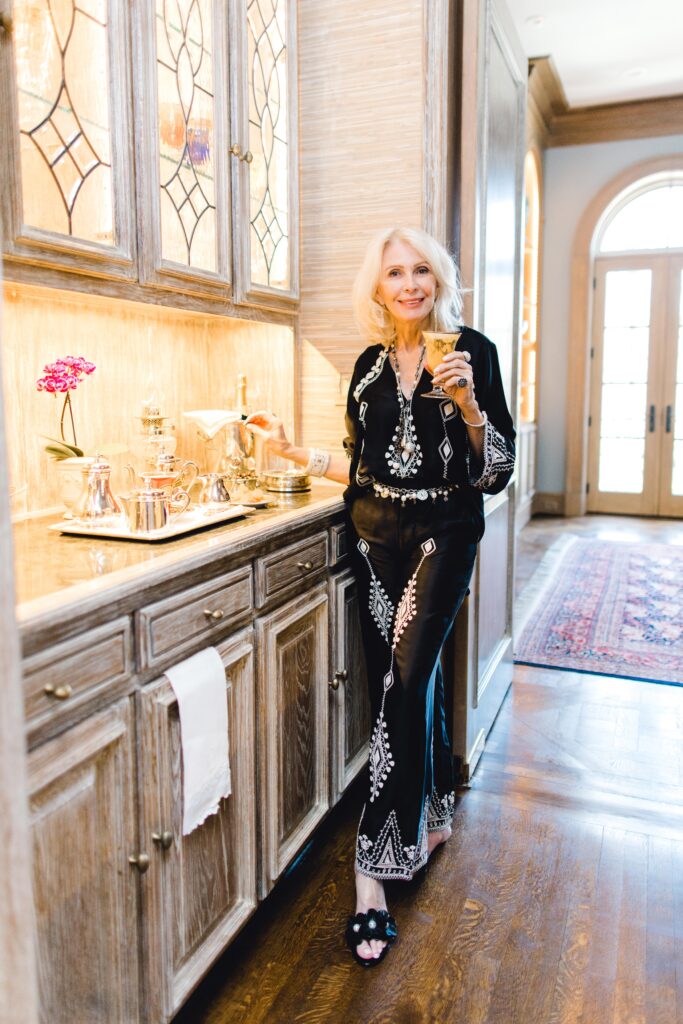 ---
Last but not least don't be afraid to play around with feathers, platforms and color! Feathers, pops of saturated color and platforms are all spring trends you might want to incorporate into your outfits. A feather doesn't have to be worn. It can be showcased in an accessory like this inexpensive bag.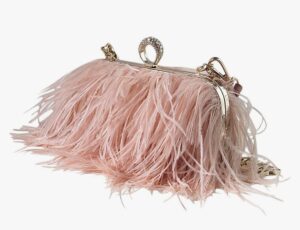 This ostrich feather handbag from amazon is out of stock, but we found several similar handbags on Etsy. Try your favorite seller on Etsy for something similar.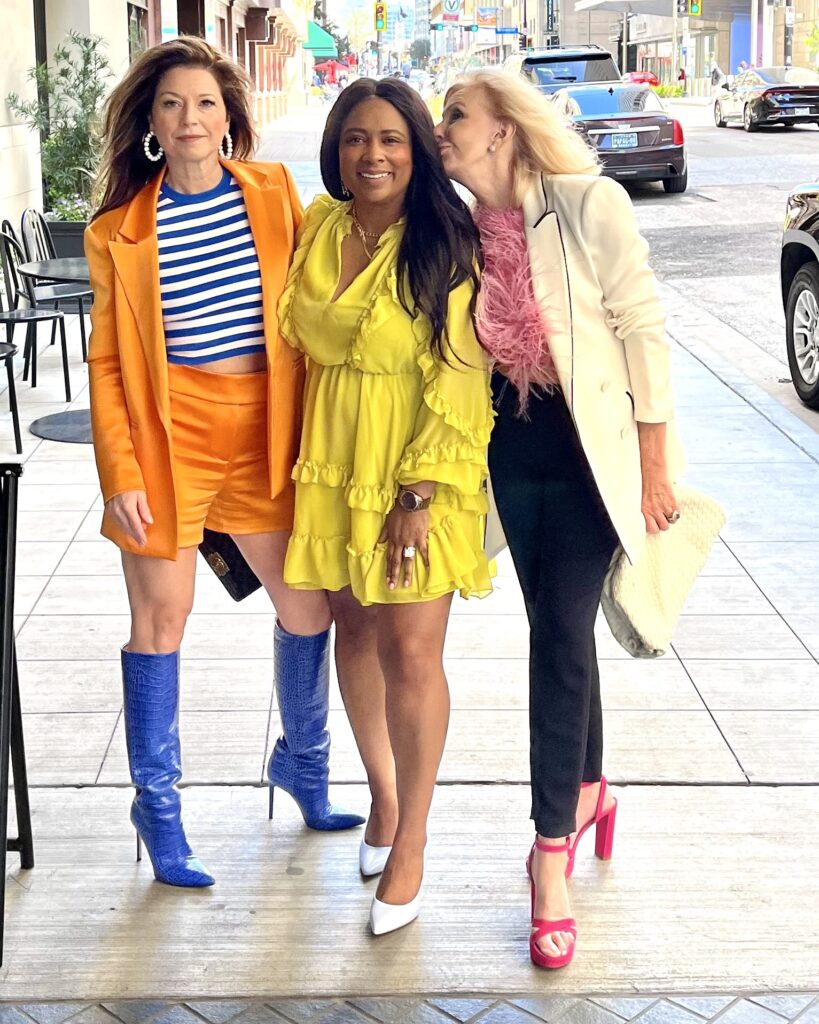 In the end, trends can be worn by just anyone. They do not have age limits. I see fashion as a way to express yourself. You should never let trends stop you!
Be bold and daring. Embrace the new and the classic, the young and the ageless.
As always,