Tanzania- A Visual Tour- An Adventure of a Lifetime

Our resident traveler is back at it! In this day and age, it is harder to travel as we have all come to know. On this trip to Tanzania, it was even more difficult with a stop in Doha, especially under the circumstances of the past few weeks. A special thanks to Qatar Airways and Tanzania Tourist. Check out her previous tour here.
From the US to Doha from Doha to Dar es Salaam in Eastern Africa from there, a three hour charter to land on a dirt road in Tanzania then 2 1/2 hours by keep to camp.
Our resident traveler, three years older than I am, is now at a camp for three weeks. I'm showing a few pictures of life there. All this to say we can do whatever we want regardless of our age. Learning and applying the information we need to stay as healthy and relevant as possible.
For all of our modern conveniences, in the end, nature provides everything we need.
Dining al fresco never tasted so good.
Off on a major adventure, where there have been poachers in the area. Poaching in the country is illegal- hunting safari provides food for the locals and the fees help the national conservancy. Here is a list of great safari adventures to choose from- and a luxury one you won't want to miss (Luxury Tanzania Safari). The continent's expert guides will show you the wonders of Tanzania, taking you on thrilling adventures each day. There are different safari options including the Serengeti National Park, the Ngorongoro Crater, and the Tarangire National Park. Experience the rich multitude of cultures in the region.
Relaxation after a long day, home-made cocktails and Safari beer at the sundowner.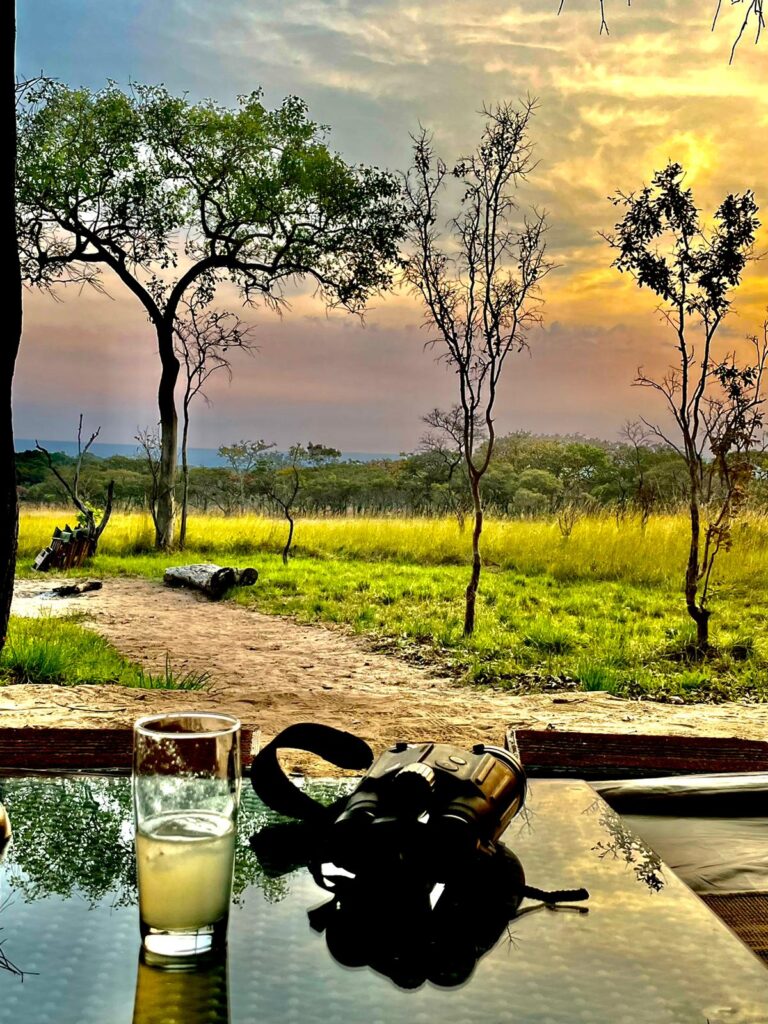 End of the day brings a renewed appreciation for every little comfort. Happy trails!