I hate to be the one to mention it, but the holidays are just around the corner. As we start to plan our fall menus and family activities, we also begin to plan the fun stuff: our holiday outfits! A statement piece that will take me well into the New Year is an overcoat that I found on the Chicos website. This faux-pearl embellished jacket adds just enough flair to any outfit. Whether you're dressing it up or down, this overcoat will be my go-to this holiday season (and beyond!)
I put together some staple outfits for you to be inspired by. I hope you enjoy it.
The casual side of things. 
Take your dressy coat out for a daytime spin. Jeans or slacks booties or sneakers it's all good.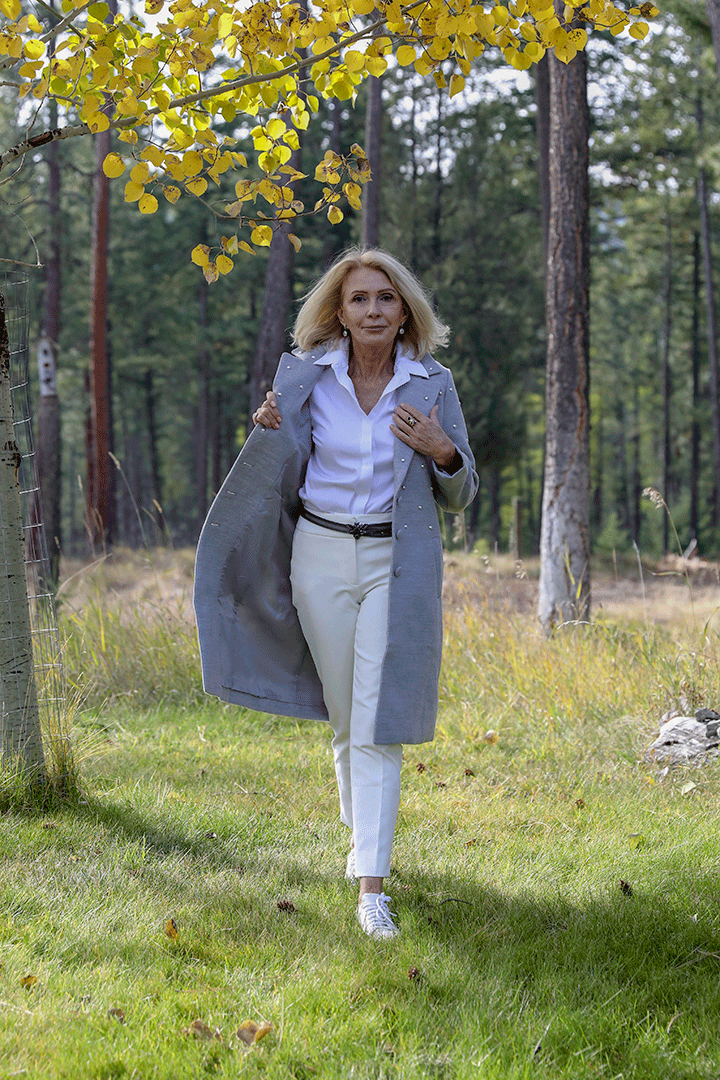 Don't let the fancy look of this jacket fool you. There are several ways you can wear it on a daily. Stay tuned for the casual side of this great coat ….. 
Here I have my Chicos Faux-Pearl Embellished Jacket paired with a wrap dress that I found on Choosey, layered with my favorite white skinnies and pastel Valentino Rock Studs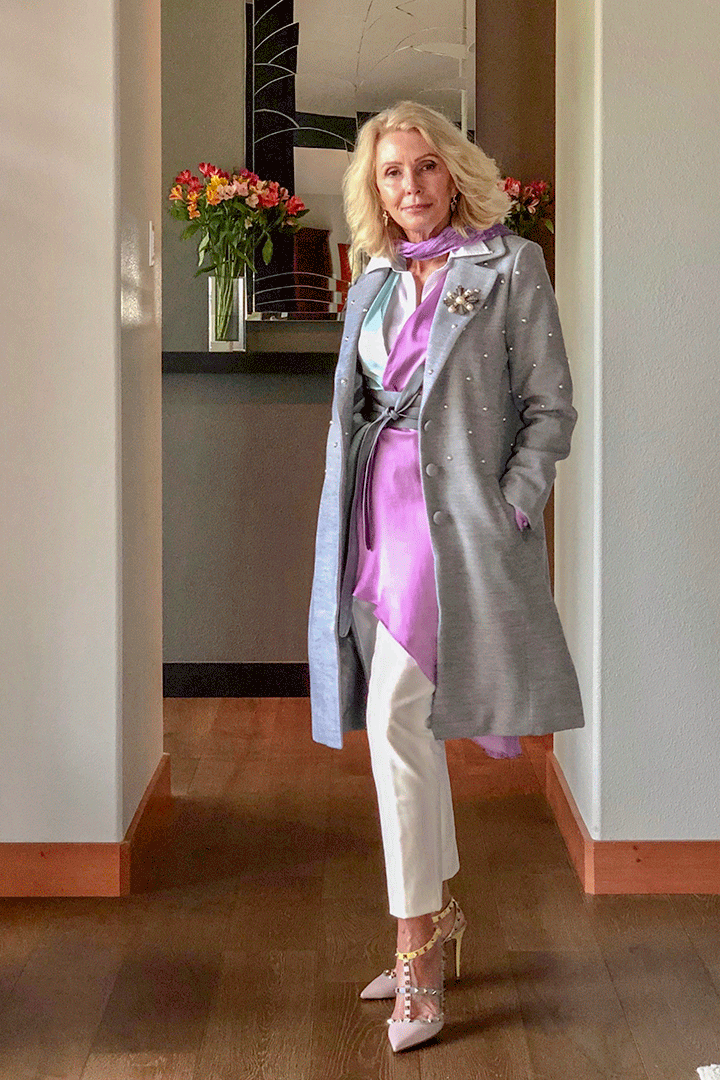 Night out. What do you throw over your LBD? This fabulous pearl embellished coat works like a dream!