I have got to be honest with you. I'm a bit of an introvert. I like small intimate settings with close friends, conversation and a nice meal. It's not very often that you'll find me hamming it up on the dancefloor or introducing myself to ladies that I don't know. But you know what? You can teach an old dog new tricks!
Last month Serena and I had the privilege of meeting some of the amazing women of Catherine Grace O'Connell's "Forever Fierce" movement at FierceCon in Redondo Beach, California. The panel of speakers was top notch; to hear other women share their stories of reinvention and creative inspiration was truly inspiring. Not only did I get out of my comfort zone but I connected with fellow entrepreneurs and made new friends!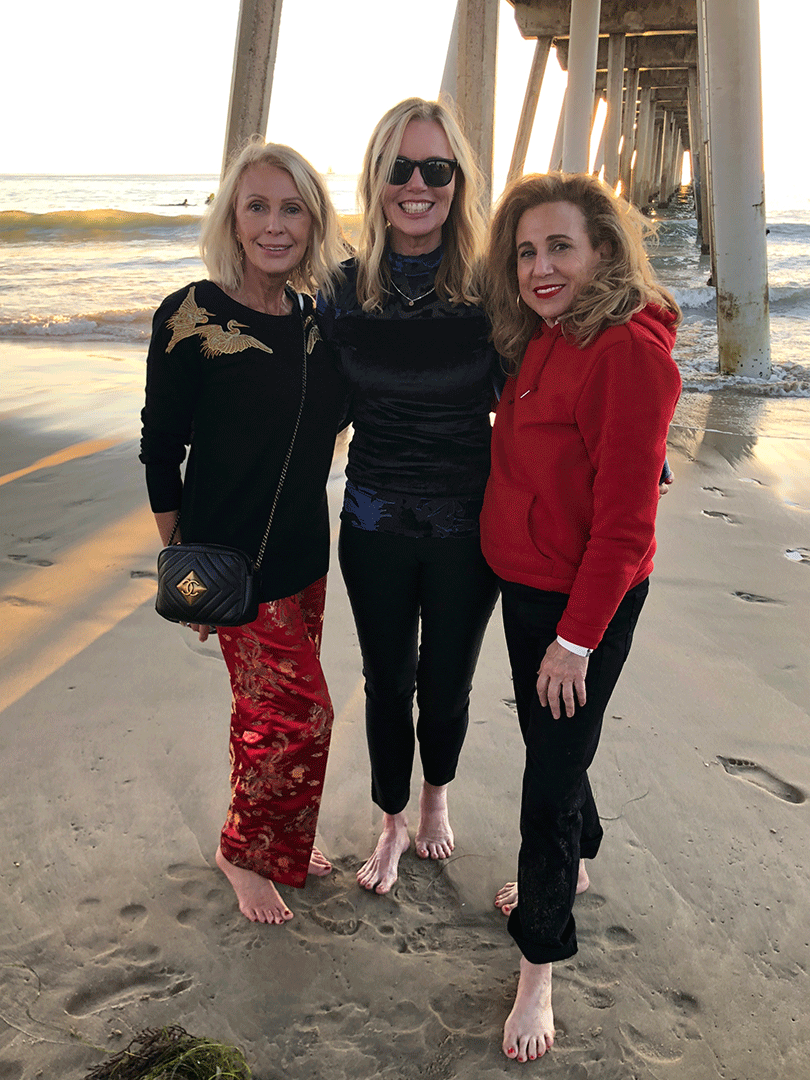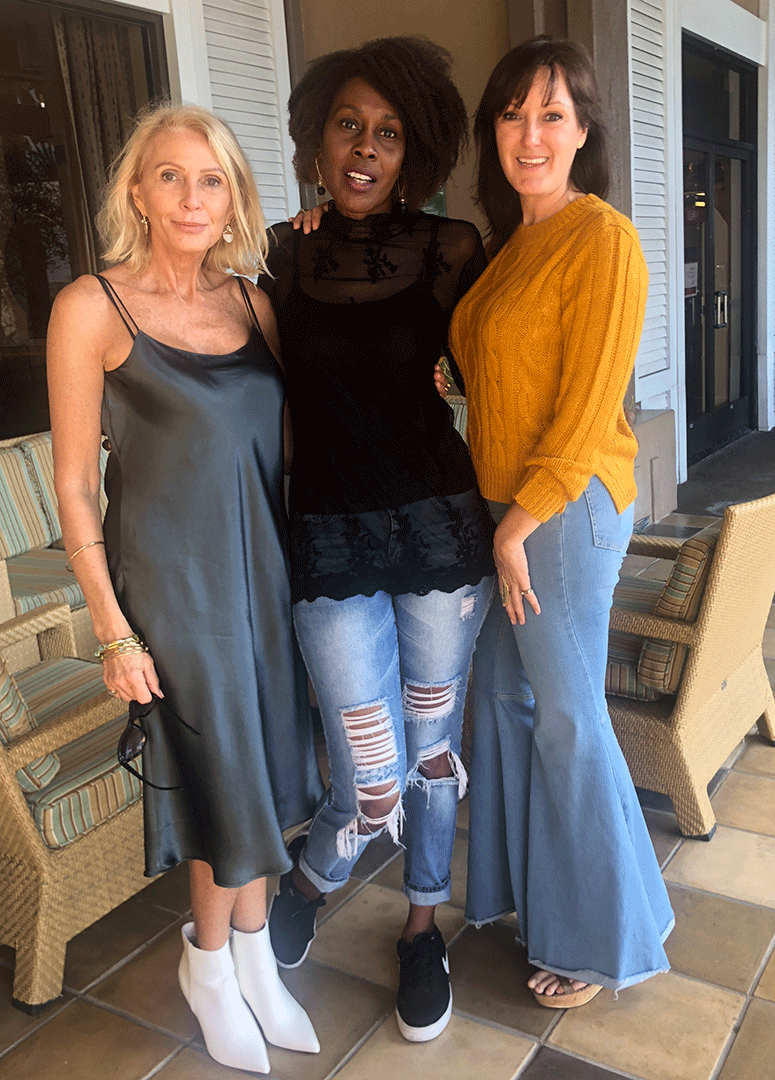 Serena and I with Tamara Batsell of TB Style Works from Dallas, Texas
We forget how important the simple act of connection is.
Serena and I maximized our time together and had a jam-packed schedule after the conference. We had meeting after meeting after photoshoot. Every day there was a new face and new experience. You may think that by the end of my week-long trip I was ready for a vacation, but honestly, I came home renewed. Having all of these new experiences and meeting so many new friends made me wonder: What are the other health benefits of talking to strangers?
We forget that new friends come in all ages and ethnicities.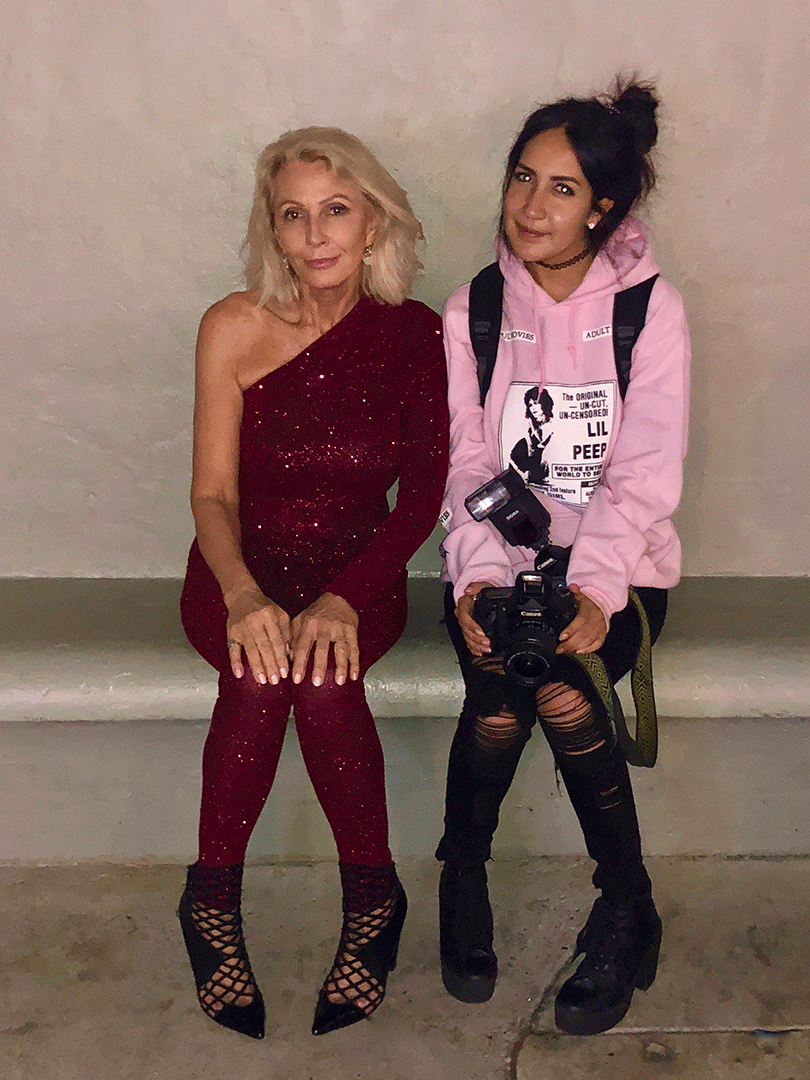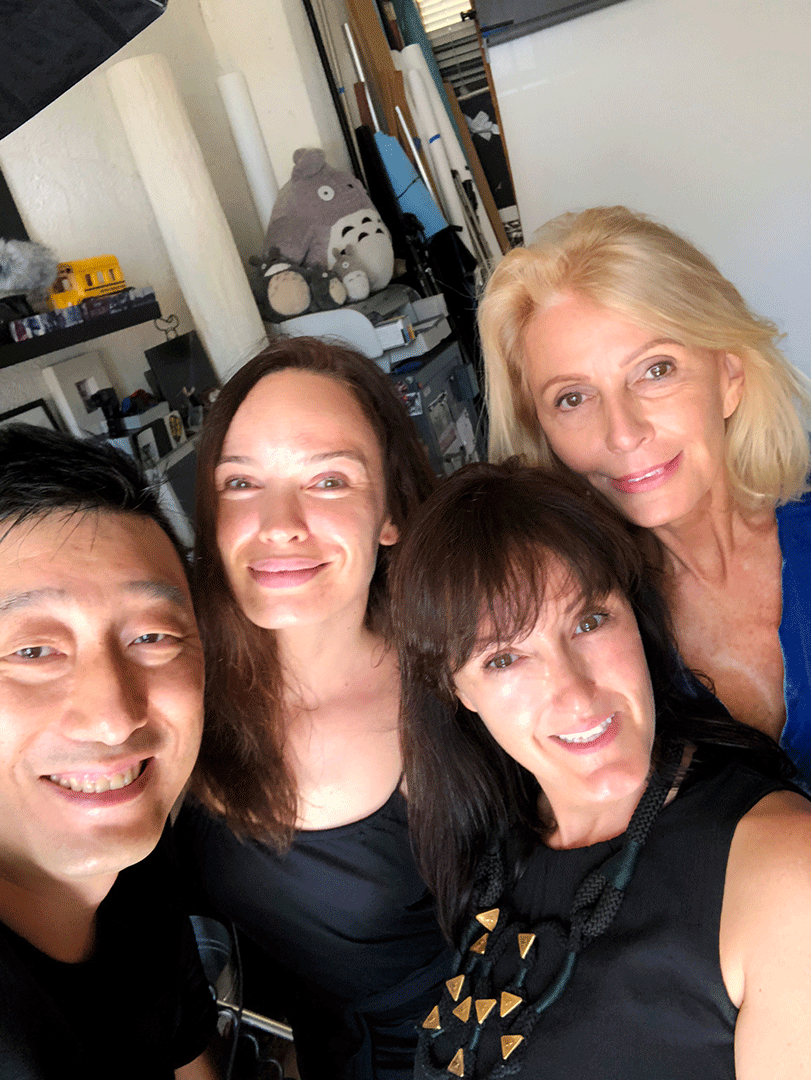 Photographer Juhn Kwon and model/muse Ania Spiering
We forget that common language is always art and beauty.
Luckily for me, my friends at Kuel Life Magazine wondered the same thing. Here are 4 health benefits that might convince you to step out of your comfort zone and maybe say hello to someone you don't know!
This post is in collaboration with Kuel Life Magazine. Check out Kuel Life and their inspiring magazine here. 
When you interact with people you don't know who aren't like you, you get the chance to break out of your comfort zone and change your view of reality altogether. This can spark creative ideas, give you new ideas to think about, and plenty more." We don't know what we don't know; interacting with individuals who don't share years of common experiences or maybe our can be eye-opening, educational, and expansive.
Comfort can decrease your productivity – without a little bit of unease and unpredictability we can get lazy, turn our minds to autopilot, and 'phone it in.' Spending time with individuals that you don't know very well keeps your mind alert and active.
Being nice to others is good for you. You can't be cranky with people you don't know very well so of course, you're going to put your best self forward in a social setting. Studies in The Journal of Social Psychology and the Journal of Happiness Studies suggest that giving to others makes us happy, even happier than spending on ourselves. What's more, our kindness might create a virtuous cycle that promotes lasting happiness and altruism.
"You can meet fascinating, cool people that quickly turn into 'non-strangers.' For me, this one hits particularly close to home. I have a long line of lifetime friends that started as, not only strangers but people I didn't like too well or didn't like me. I know this about myself; one of the many benefits of aging is deciding to do things differently."