The Thyssen Museum in Madrid is presenting a private collection of one of Spains (and the worlds) most admired and influential fashion designers, Cristóbal Balenciaga. Each dress is paired along with the tradition of 16th- to 20th-century Spanish painting. My sister and her husband are currently traveling in Spain and had a unique opportunity to visit the exhibition alongside Sonsoles Diez de Rivera, a family friend and muse of Balenciaga himself.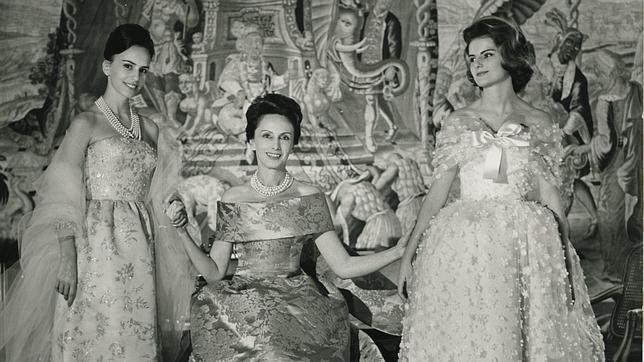 Sonsoles is a woman who started wearing Haute Couture at the age of seven and whose communion costume was personally made for her by Balenciaga This is a woman who knows what elegance is. Here she is on the left with her mother and sister.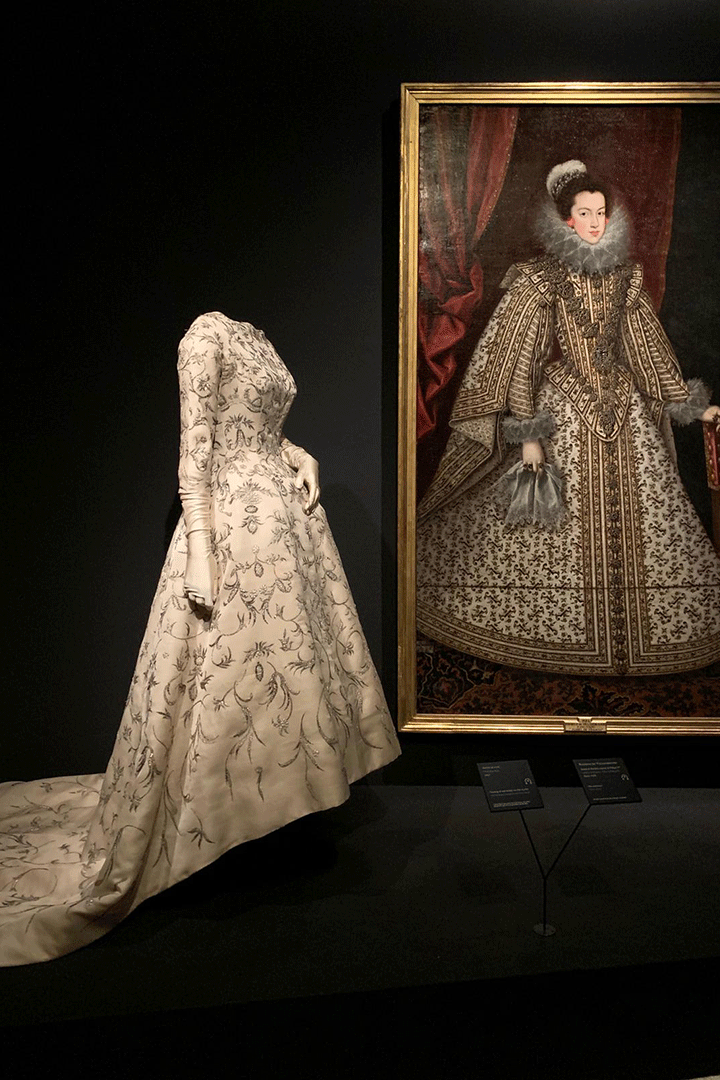 Sonsoles' Wedding Dress by Balenciaga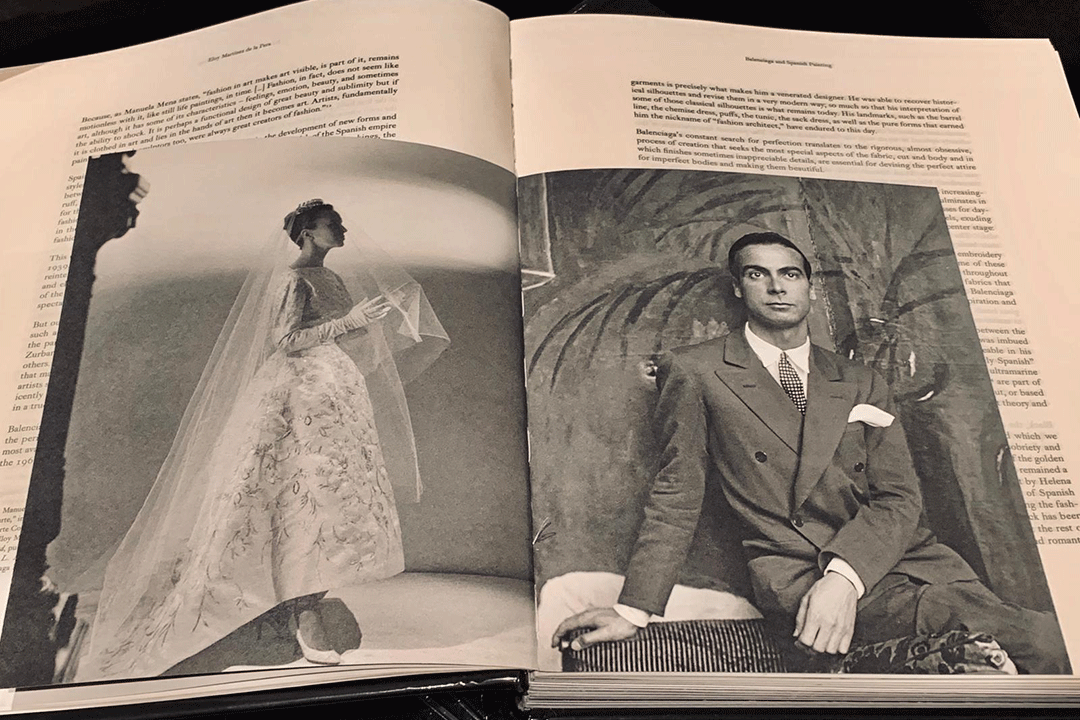 Sonsoles and Balenciaga with her dress.