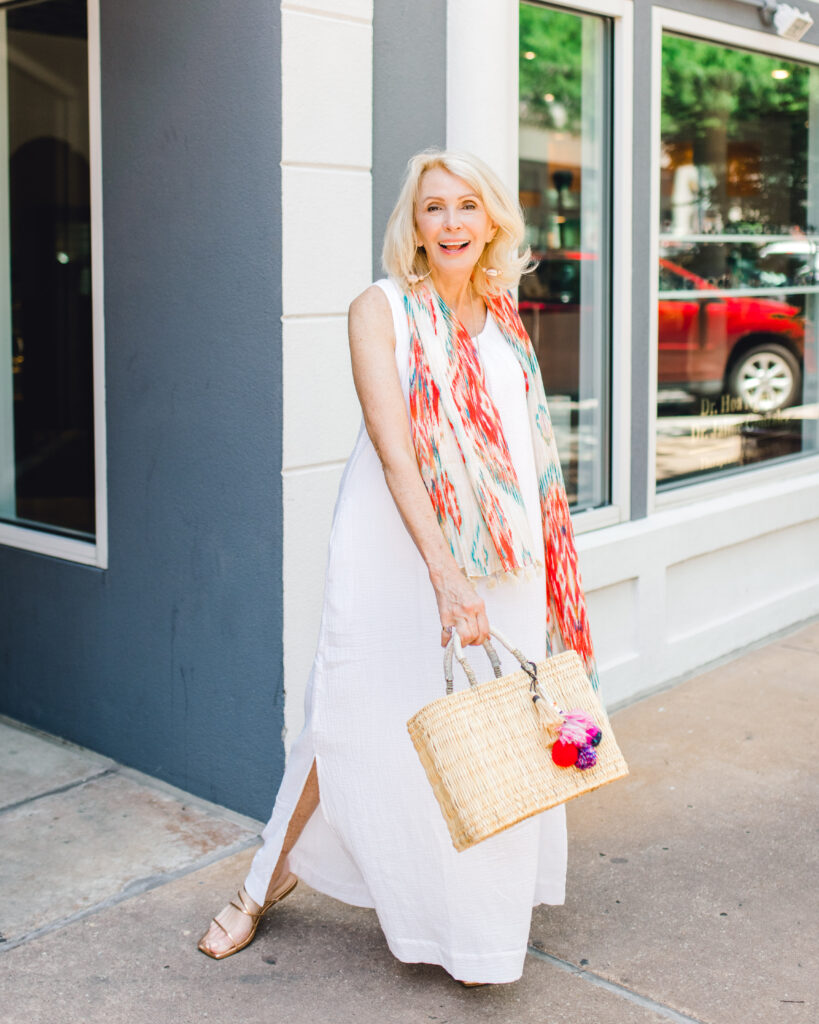 Summertime has already arrived and sometimes we just don't want our clothes to touch. This beautiful white gauze dress (Gauze Maxi Dress) is just the ticket. Add some color with an elongated scarf (Ikat-Print Oblong Scarf). Don't forget that turquoise jewelry I know you already have.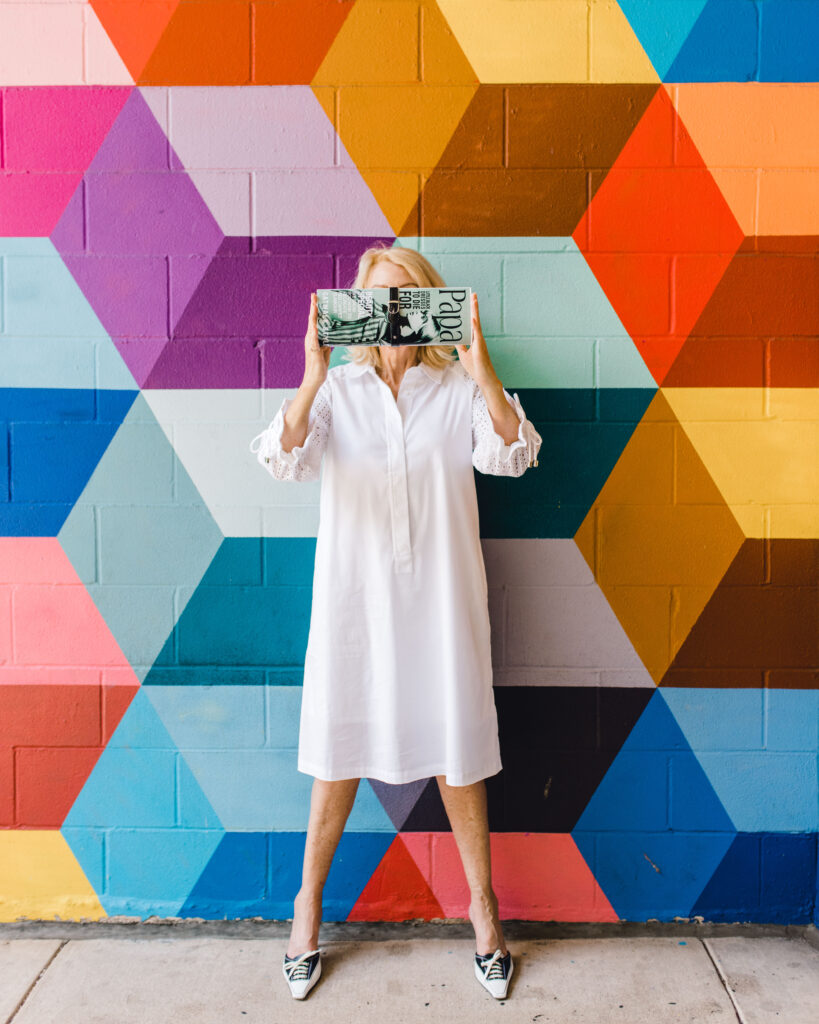 If you're looking for something a little less casual, consider this dress with the 'of the moment' sleeve trend (Eyelet-Sleeve Dress).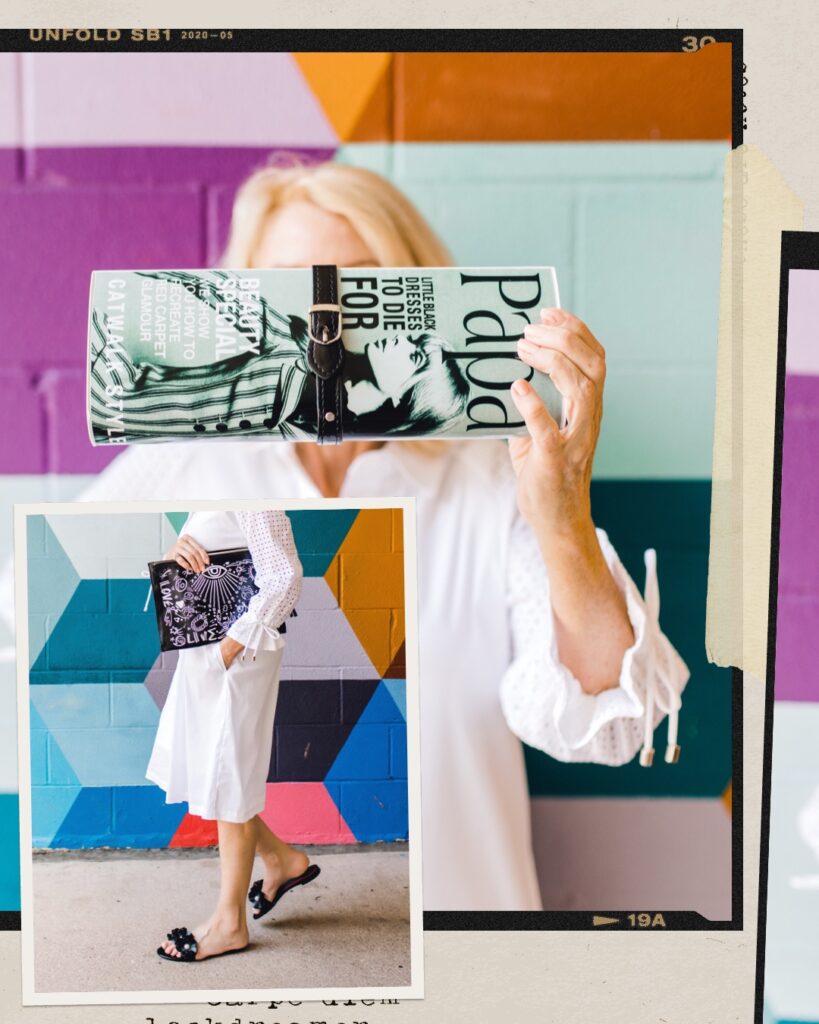 This timeless summer look combination of black and white can easily be done with these Mia Becar sandals (Maggie Slide) and Rebecca Minkoff envelope. I've had this particular one for years but a great substitute would be this Rebecca Minkoff, Leo Clutch. If you ever see a quirky piece that you don't know what you're going to use for, as in the clutch above, just go for it. You won't regret it.
Changing temperatures?
This lightweight sweater (Shine V-neck Sweater) is still in my rotation. Perfect for those cool mornings, air conditioned buildings, or long evenings. Throw it over your shoulders or in this lovely Chico's tote (Geometric Tote). Still wearing my favorite pair of straight-leg jeans (Girlfriend Jeans), with just the right amount of stretch and a clean-cut fit. I own them in black and white and wear them all summer long. Don't forget this SPF packable hat (Classic Fedora hat) by Eric Javits. For casual comfort on my feet, I love these leather sneakers by Pedro Garcia, a great find on The Real Real. Lightweight, chic, and easy to pack in a subtle, go with everything, color combo.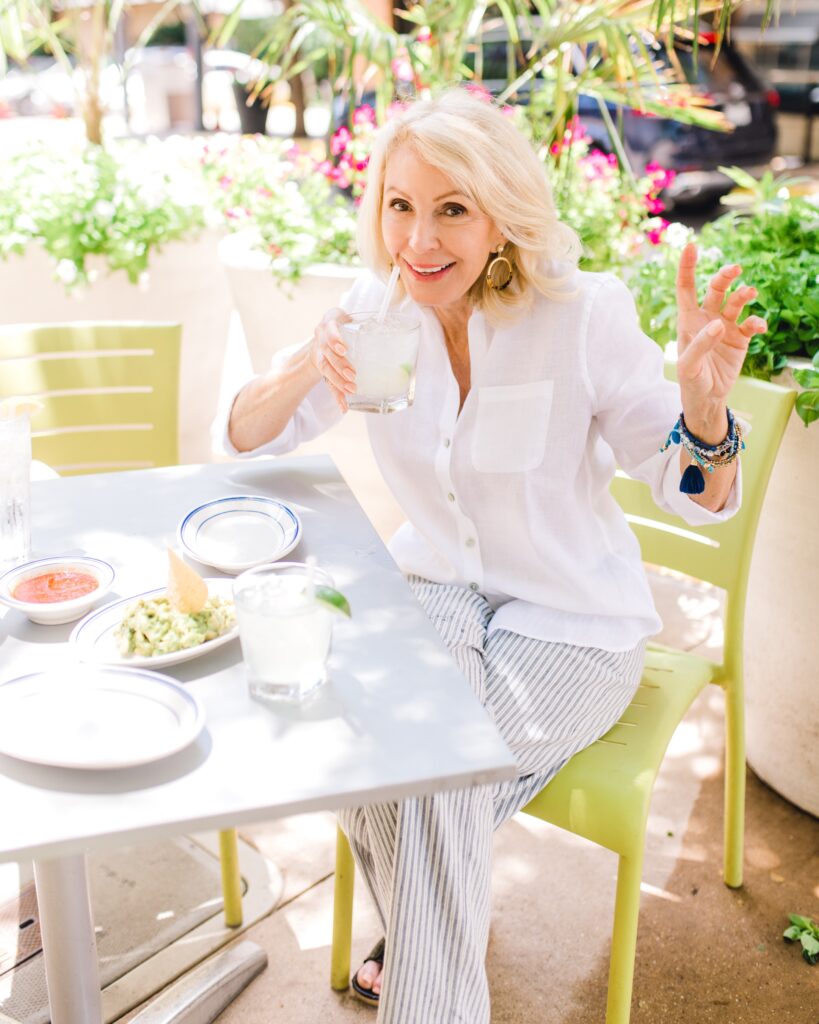 This shirt makes me smile and goes with me everywhere (Fresh Chic No-Iron Linen Shirt). Paired here with their linen blend pants (Railroad-Stripe Wide-Leg Pants), perfect for a quick lunch.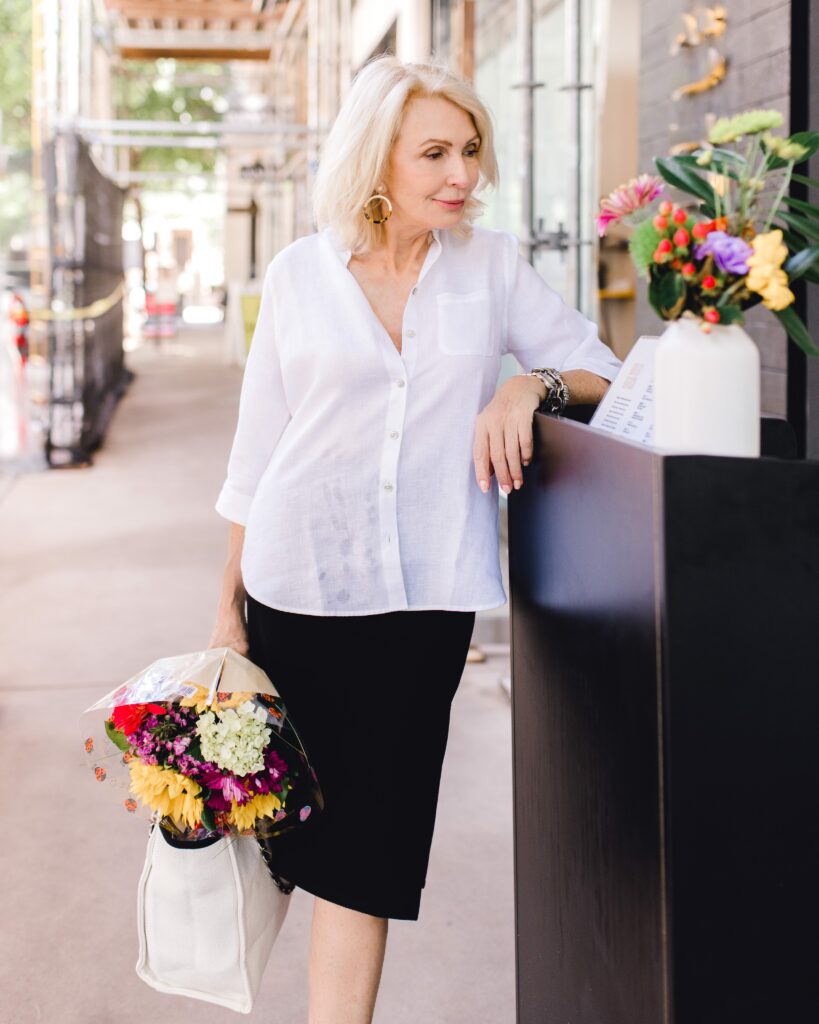 Or try this easy look with a knit, slip-on, pencil skirt.
For a day to evening look that couldn't be simpler, a change of shoes and handbag is still the best trick. Here in my staple no-iron linen shirt and these beautiful beaded jeans (Beaded-Hem Girlfriend Jeans), proof that it doesn't take much for a complete change of vibe. Under the everyday look is a lace Wolford bodysuit and a Judith Leiber snake-skin belt, from The Real Real, that elevates the look.
Until next time!