We are fortunate enough to live in Flathead County, Montana home of Glacier National Park. Or what we refer to as "the Crown of the Continent". Sitting on top of "The Backbone of the World" the park encompasses 1million acres including two mountain ranges, over 130 lakes and wildlife around every corner. Here you can see at least 25 glaciers and hike over 745 miles of trails. Fall has arrived in Glacier and we couldn't resist a drive down the beautiful and colorful "Going to the Sun Road" which runs 52-miles along the Continental Divide.
Experiencing the incredible vistas and massive landscape, you can truly feel and appreciate why Glacier National Park is known as an International Peace Park. Enjoy the view…
The Little Red Bus is Iconic in the park. 
The fleet of 33 buses is widely considered to be the oldest touring fleet of vehicles anywhere in the world! The buses take you to all of the main attractions in the Park. Since the views in Glacier are vertically oriented (with its very high mountain peaks) the roll-back tops are perfect to get the full majestic views of the Big Sky.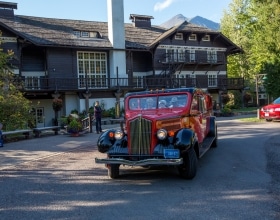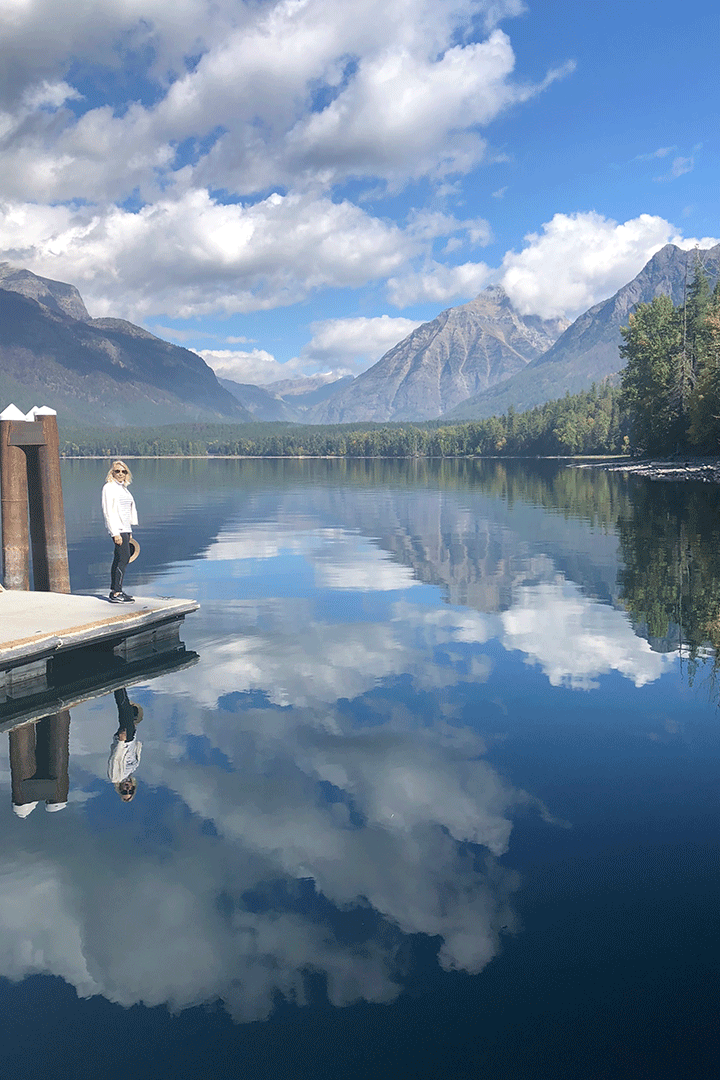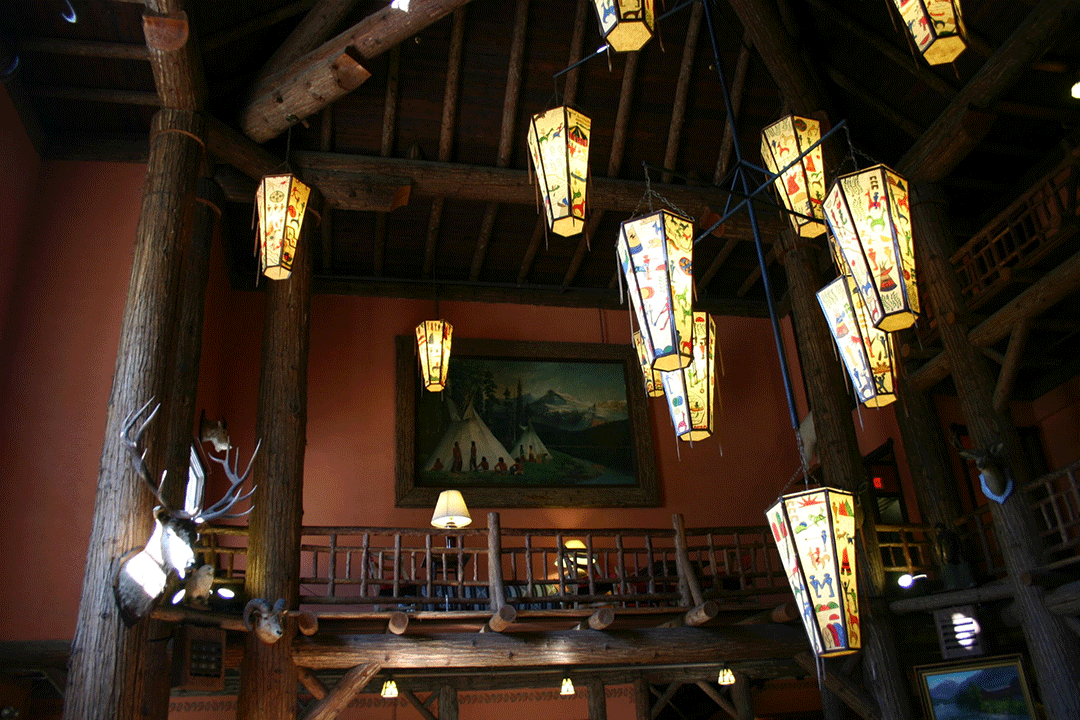 I'm a sucker for unique lighting. Here at McDonald Lodge you can curl up in front of their lifesize fireplace, sip on a hot chocolate and enjoy the view of majestic Lake McDonald.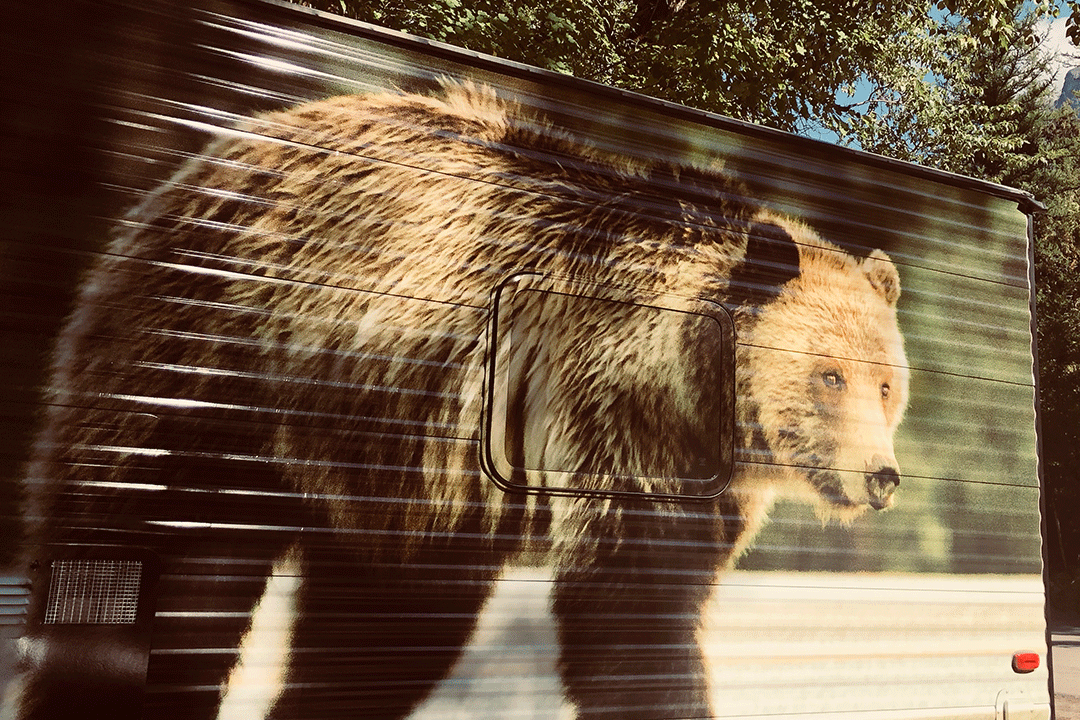 With over 300 Grizzly Bears known to live in the park, this is about as close as you should get one!
When hiking in Glacier, don't forget your bear spray and stay in your car if you see one on the road.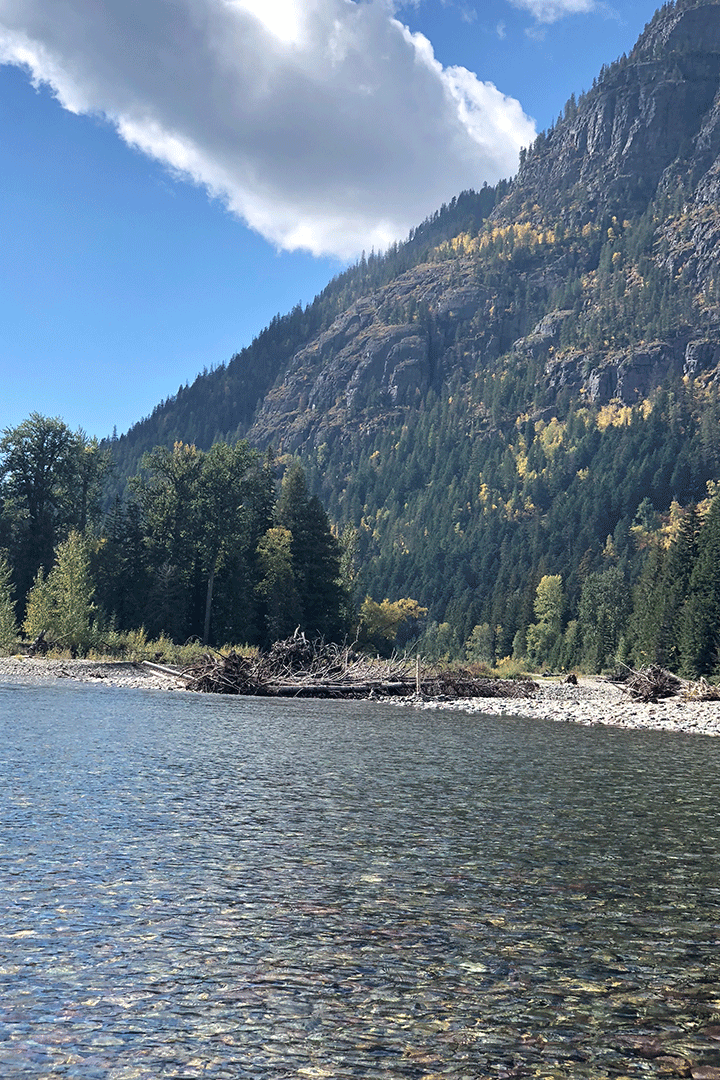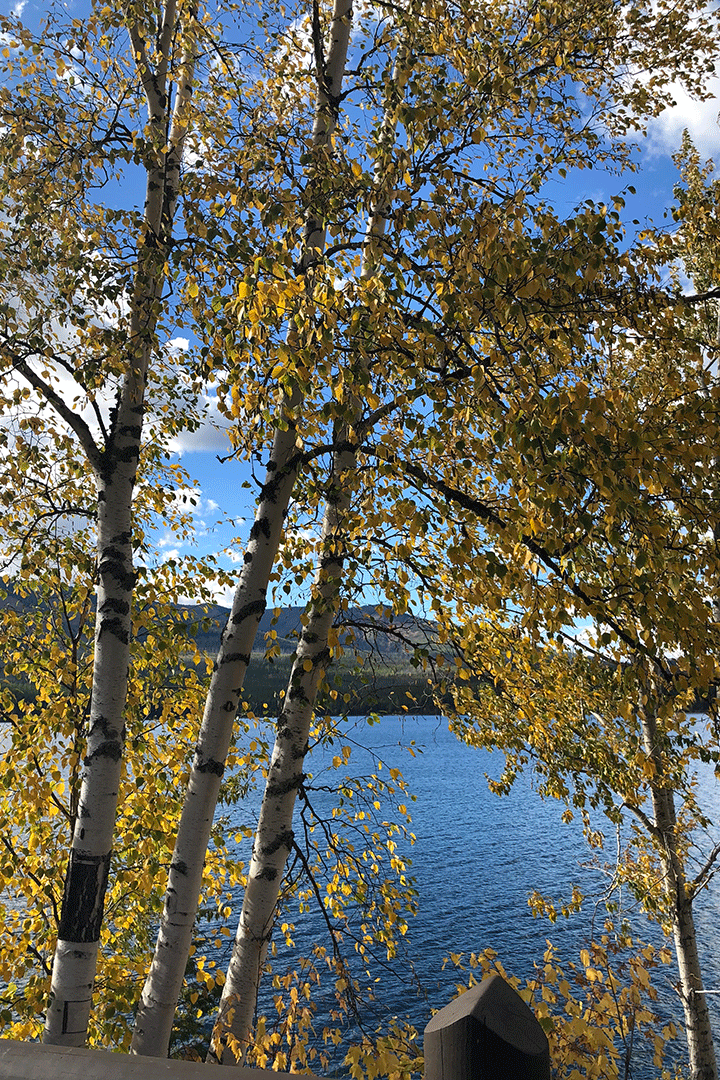 You'll drive by 10 miles of Lake McDonald before you start the climb to Logan Pass.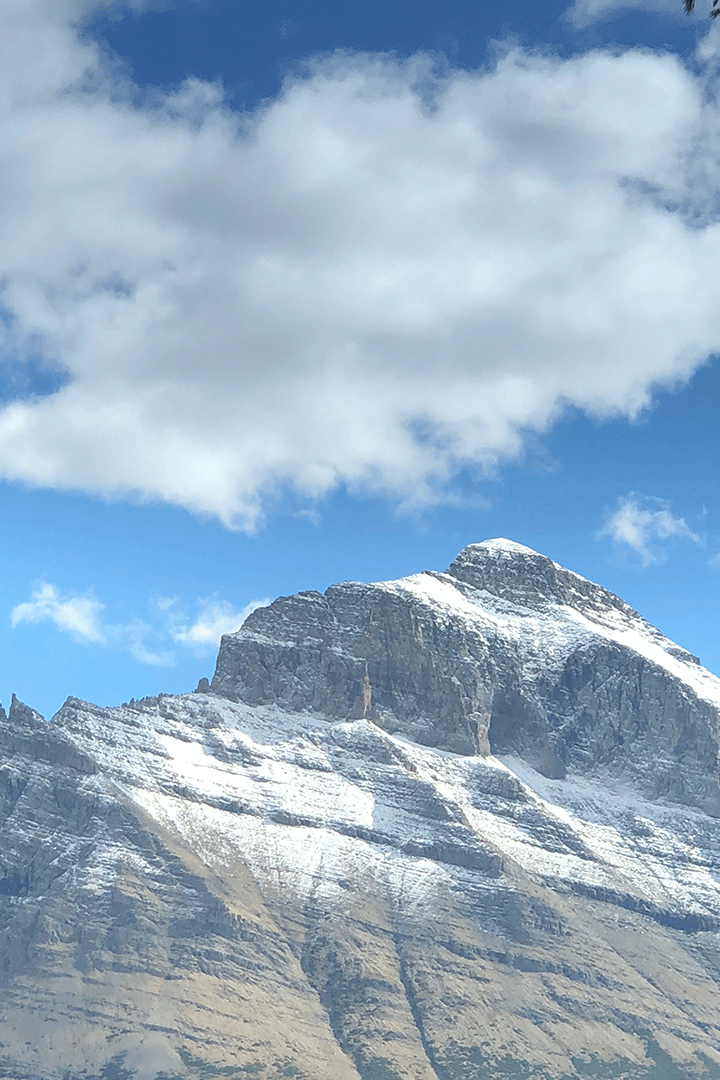 It's fall so we already have snow on the mountains!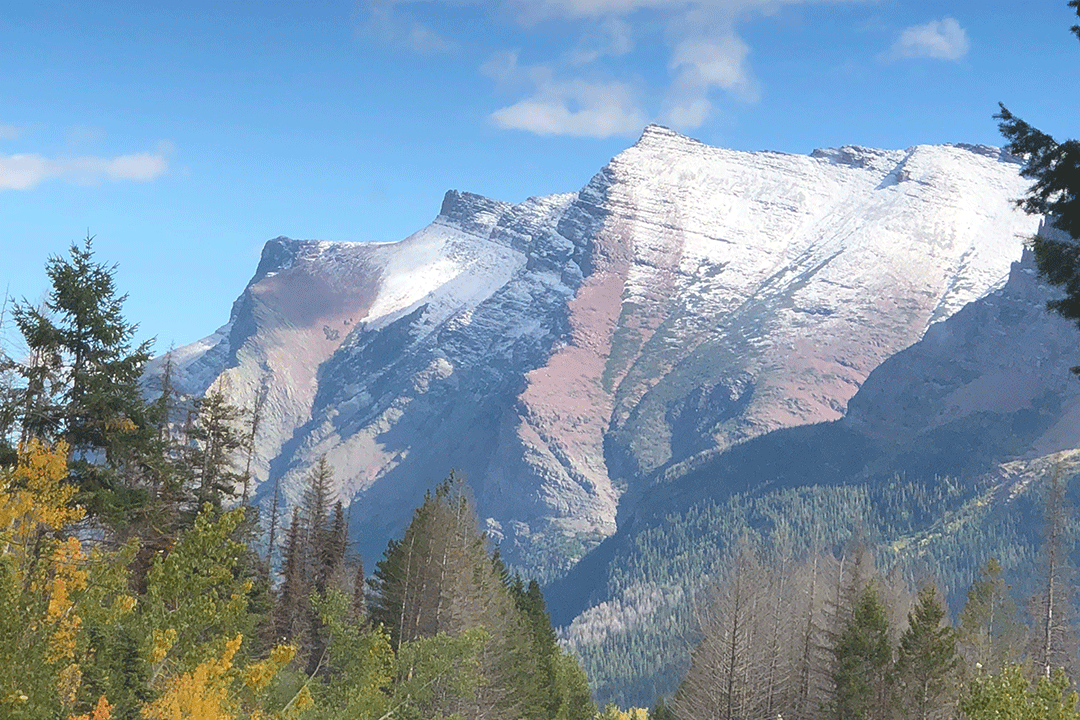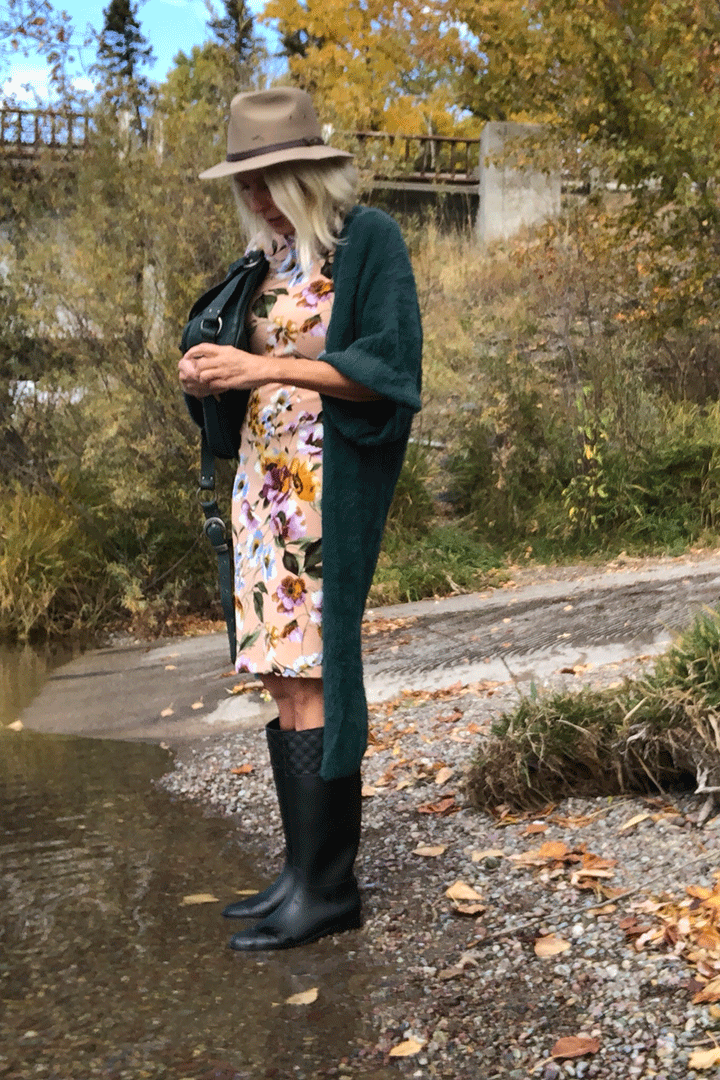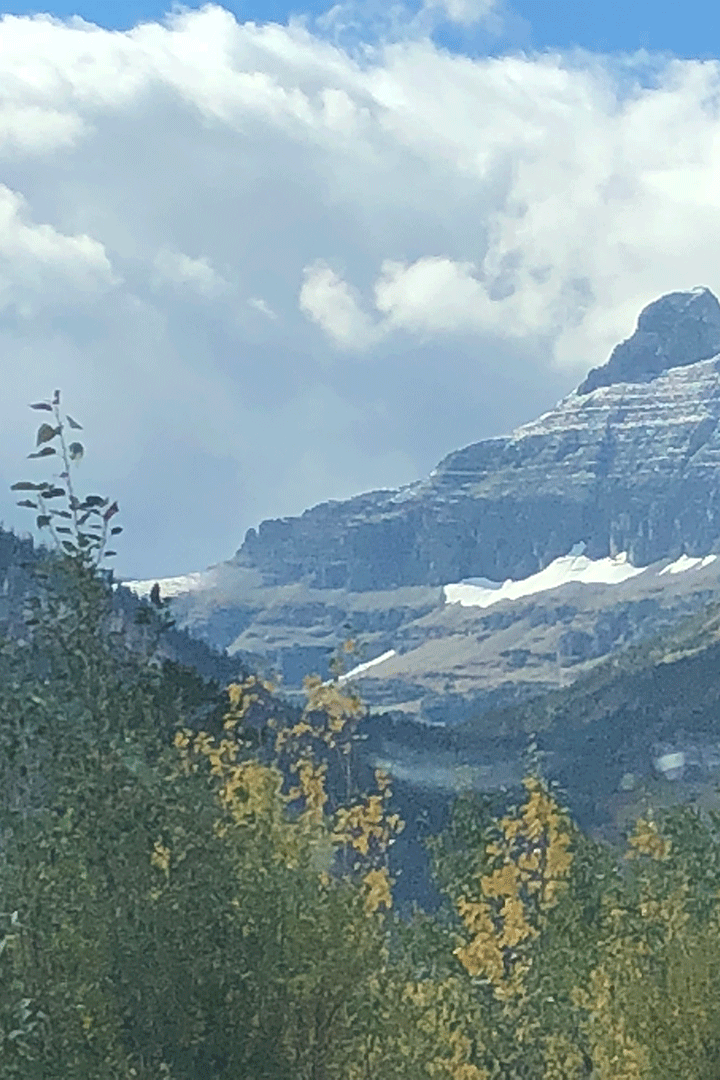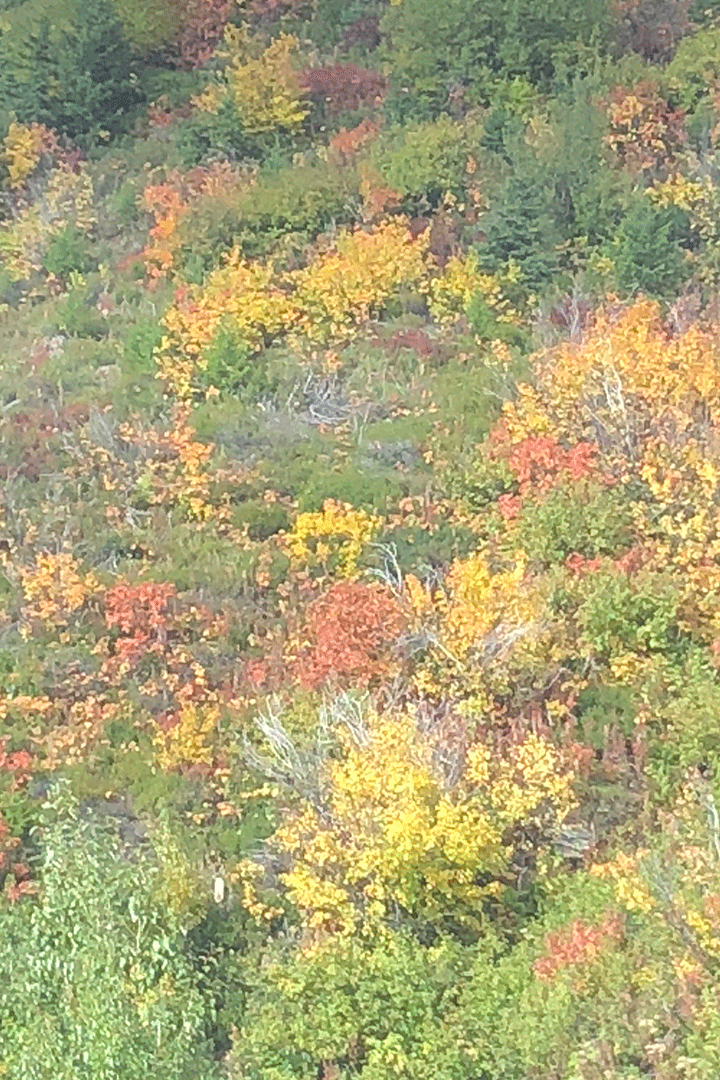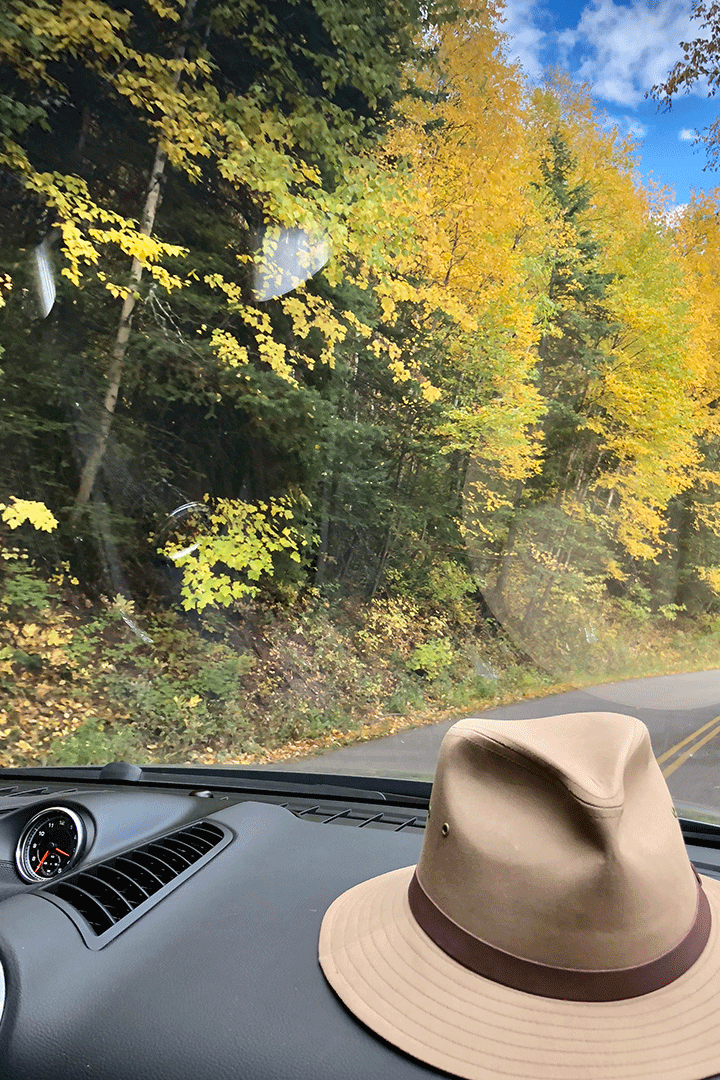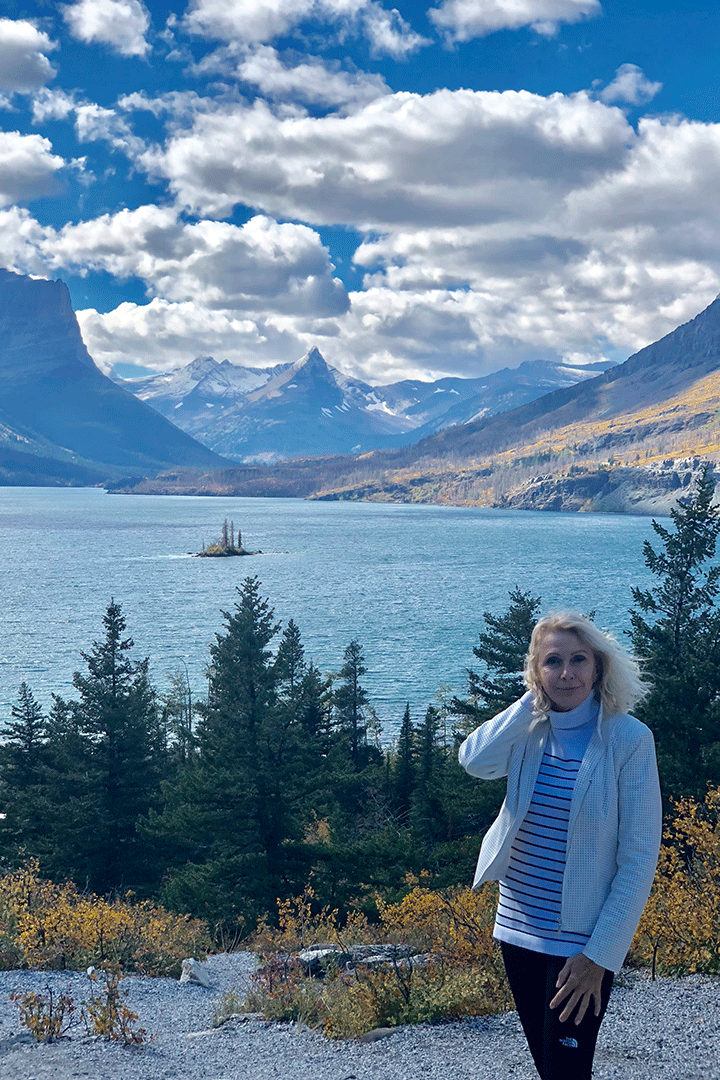 Saint Mary's Lake, East Glacier. Wild Goose Island Viewpoint
If you have the time, don't miss Many Lakes. You leave the park on the East side and re-enter into Many Lakes.  The road is a little rough but worth it.  I've had the most grizzly bear sightings at Many Lakes when I've visited.
Hike to Grinnell Glacier the trails radiate in all directions!

Swiftcurrent Lake and Grinnell Point have always been my view from the Many Glacier Hotel. Built in 1914 by The Great Northern Railway this beautiful lodge was commissioned to open the park to visitors and establish the area as the "American Alps"
Incredibly what took a year to build in 1914 took but a few hours to demolish in the Sprague Fire of 2017.  The loss of the 104-year-old Sperry Chalet is a shock to all of us who loved it.  We are heartbroken.
A lesson in appreciating what you have when you have it.
Safe travels to all.