We love finding unexpected hotels in unexpected places. A few weeks ago, I traveled to Los Angeles to visit Serena and to shoot summer outfits for the blog. We scouted the most fabulous Spanish style hotel in the middle of downtown Los Angeles; Hotel Figueroa.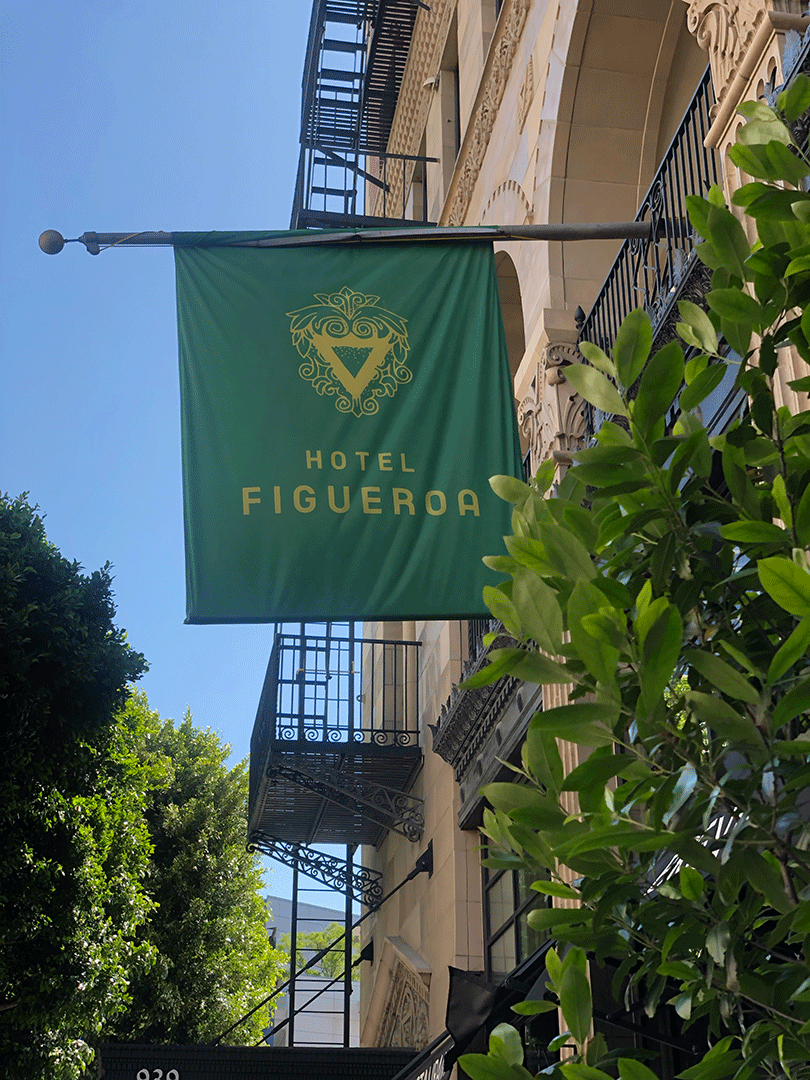 We were blown away by the hotel's rich history. To think that in 1926 the Hotel Figueroa was the tallest building in Los Angeles is pretty incredible considering the ever-changing skyscrapers peppering the skyline now!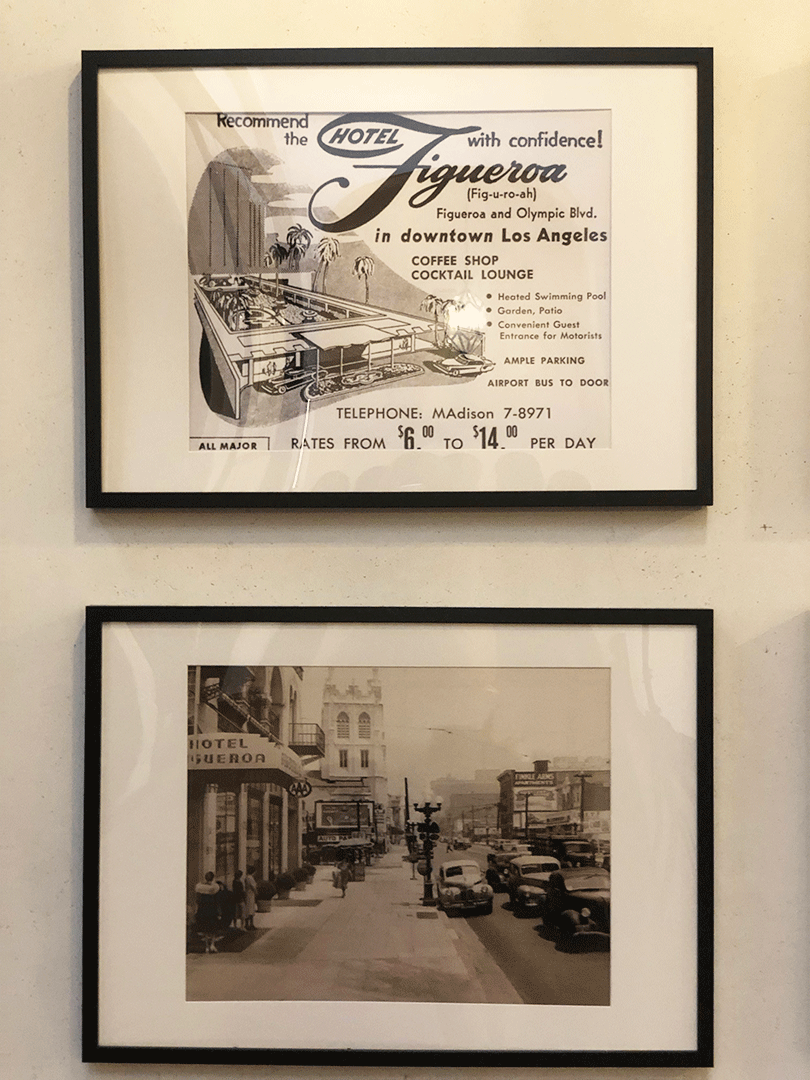 Hotel Figueroa has been a hub for social progress and creative endeavors since they opened its doors. The hotel showcases the work of L.A.'s most compelling female artists and culture-makers, ranging from emerging to internationally established talents. The cohesive art collection was curated to complement each other along with the hotel's redesign, completed last year.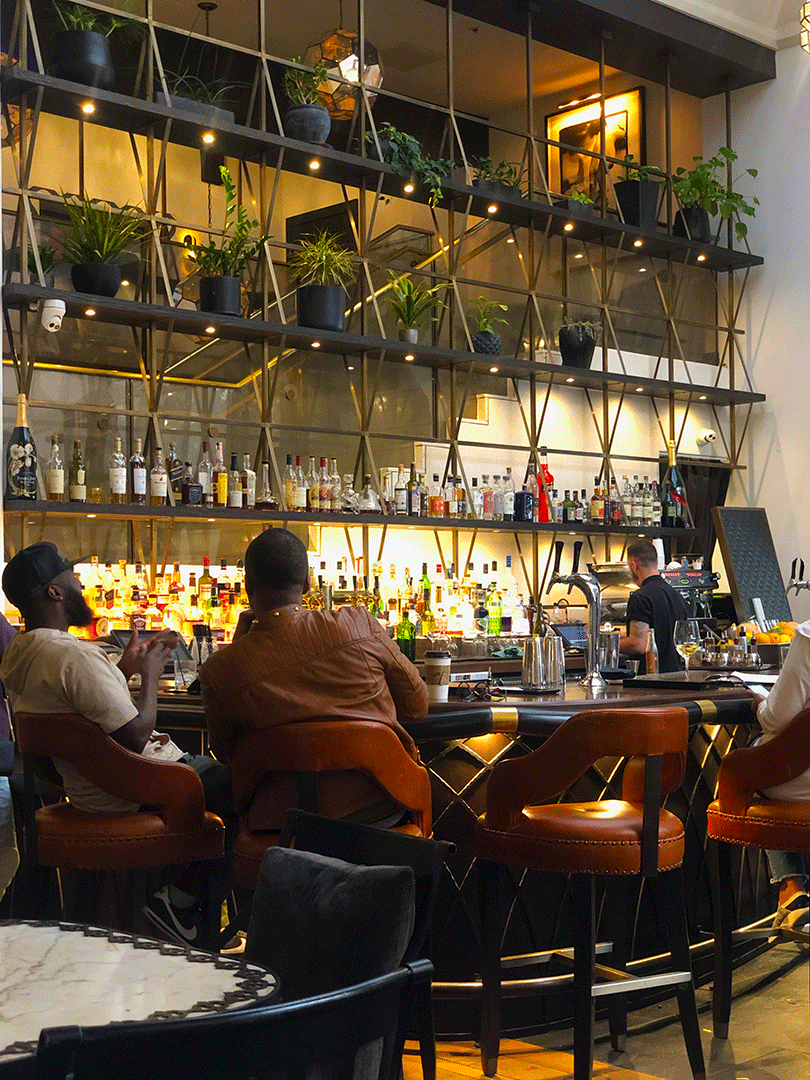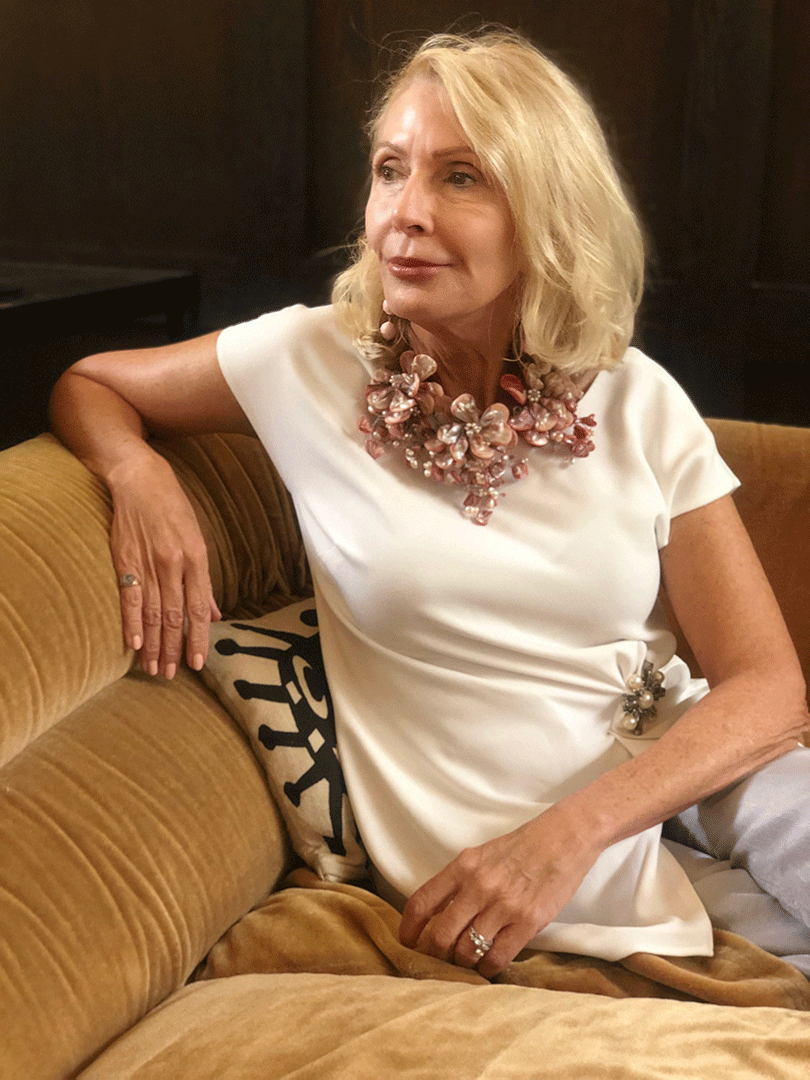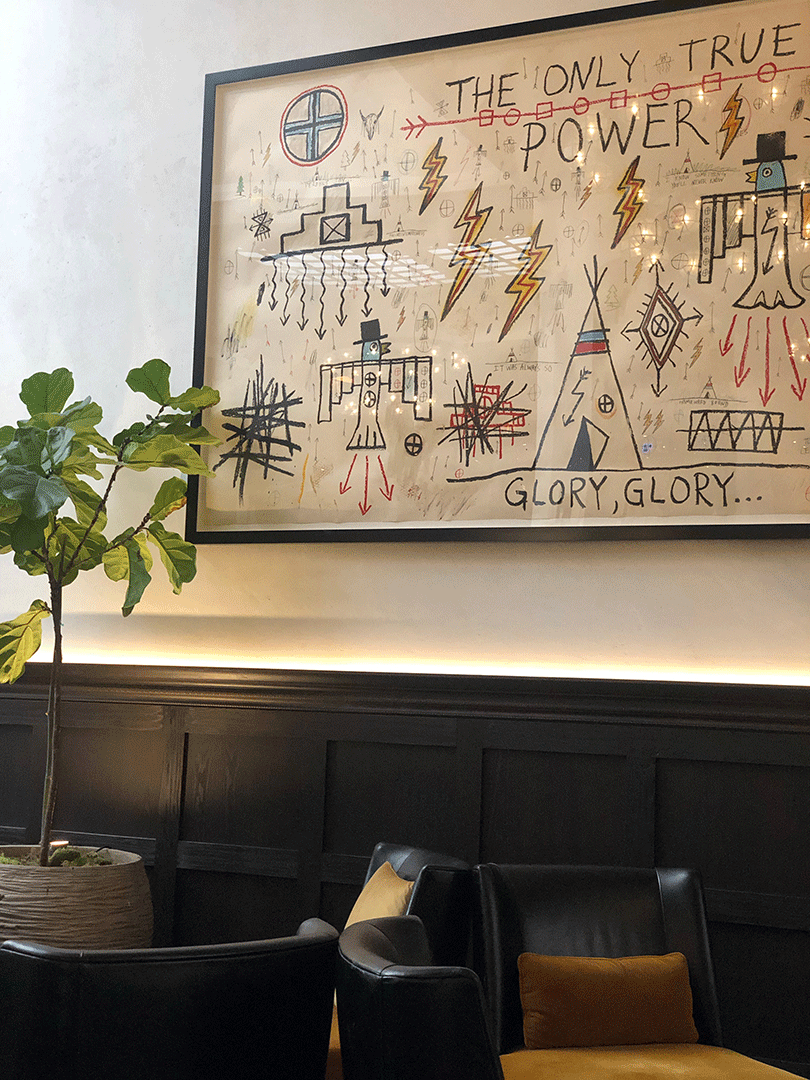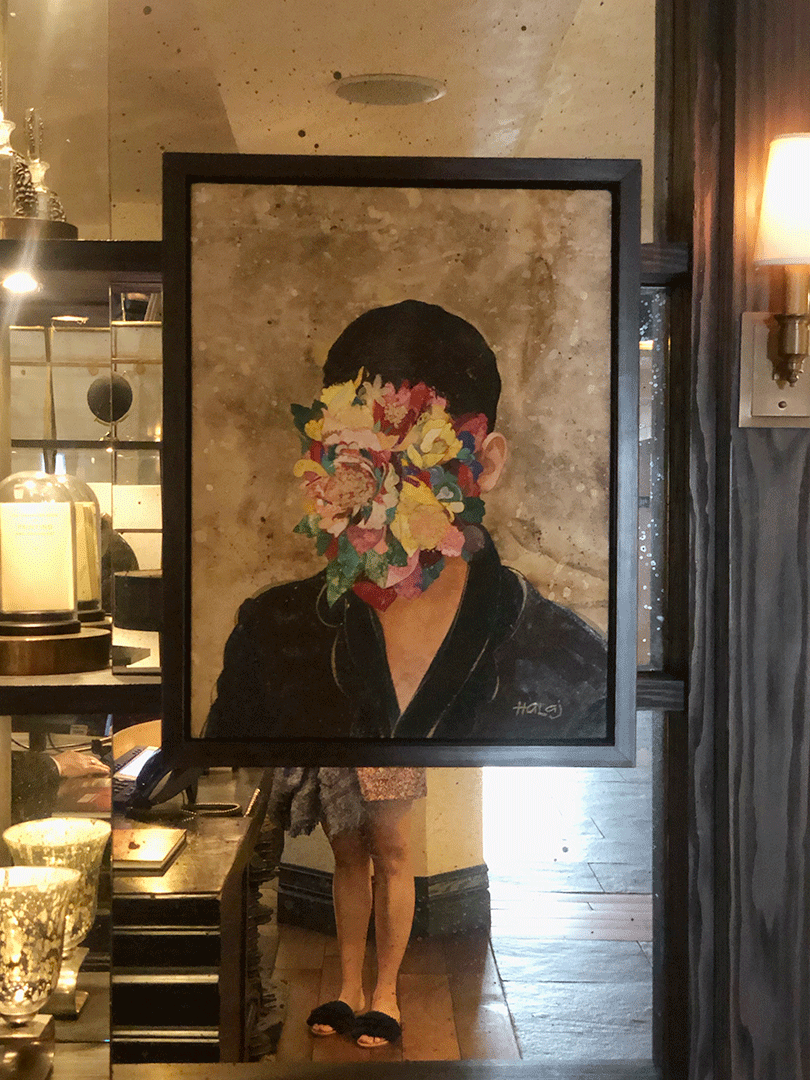 Poolside at the Veranda is where you should pop in for an authentic (yet light) tropical Mexican lunch. We shared the ceviche de pescado and carnitas tacos. The ambiance of the outdoor patio coupled with the energy of people watching both at the restaurant and poolside was refreshing considering you are in the middle of a very bustling downtown LA.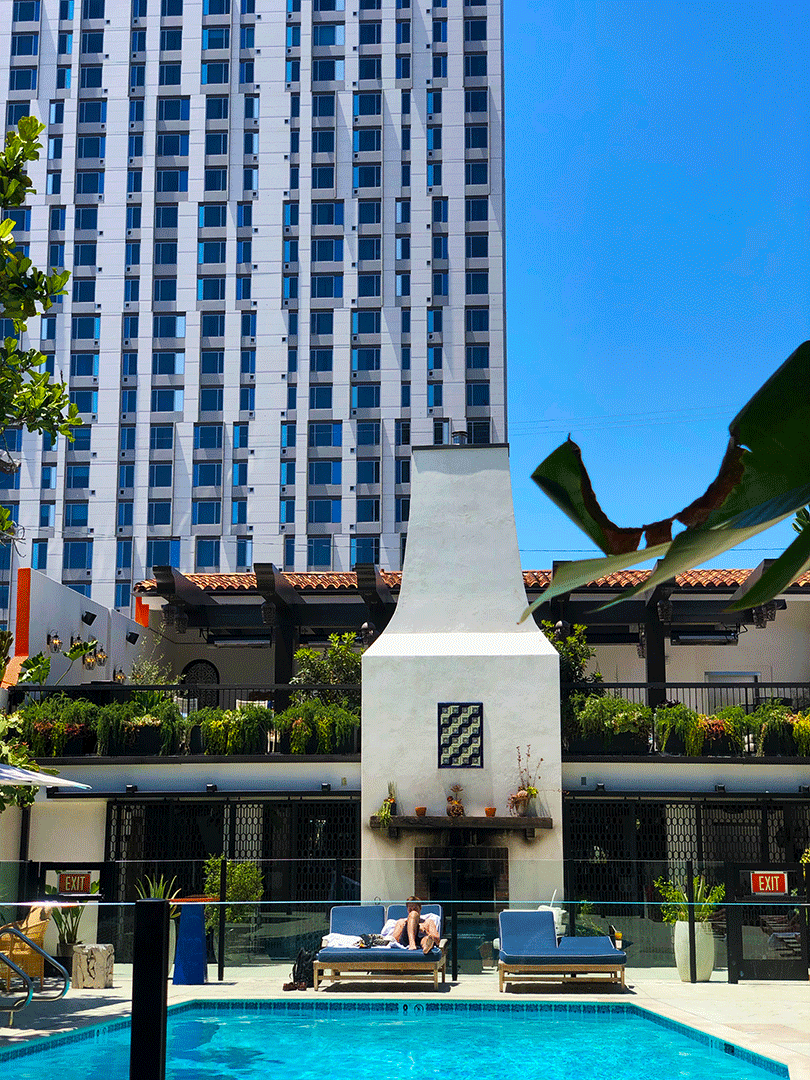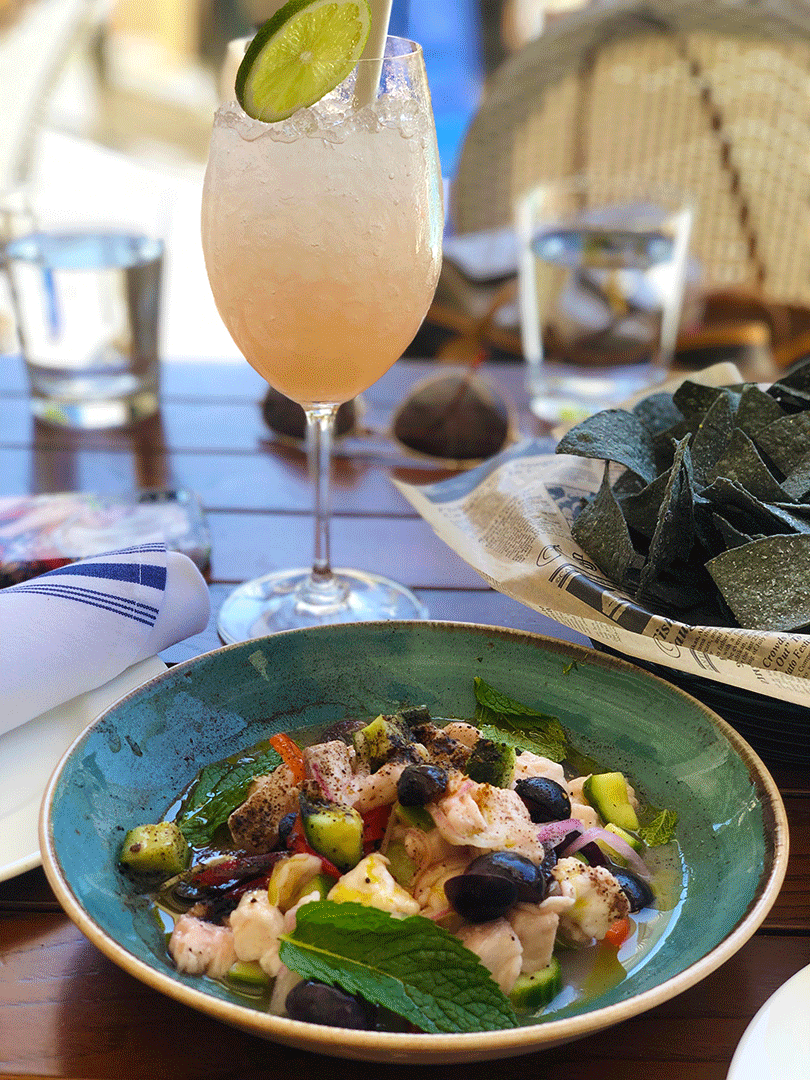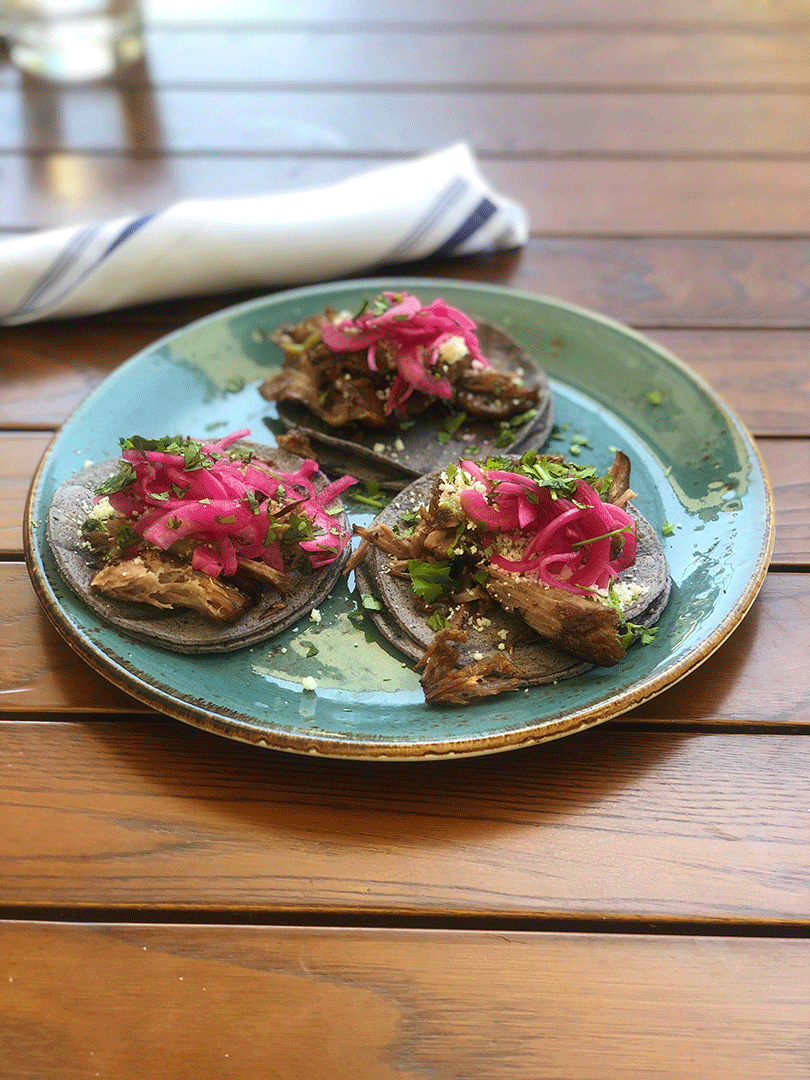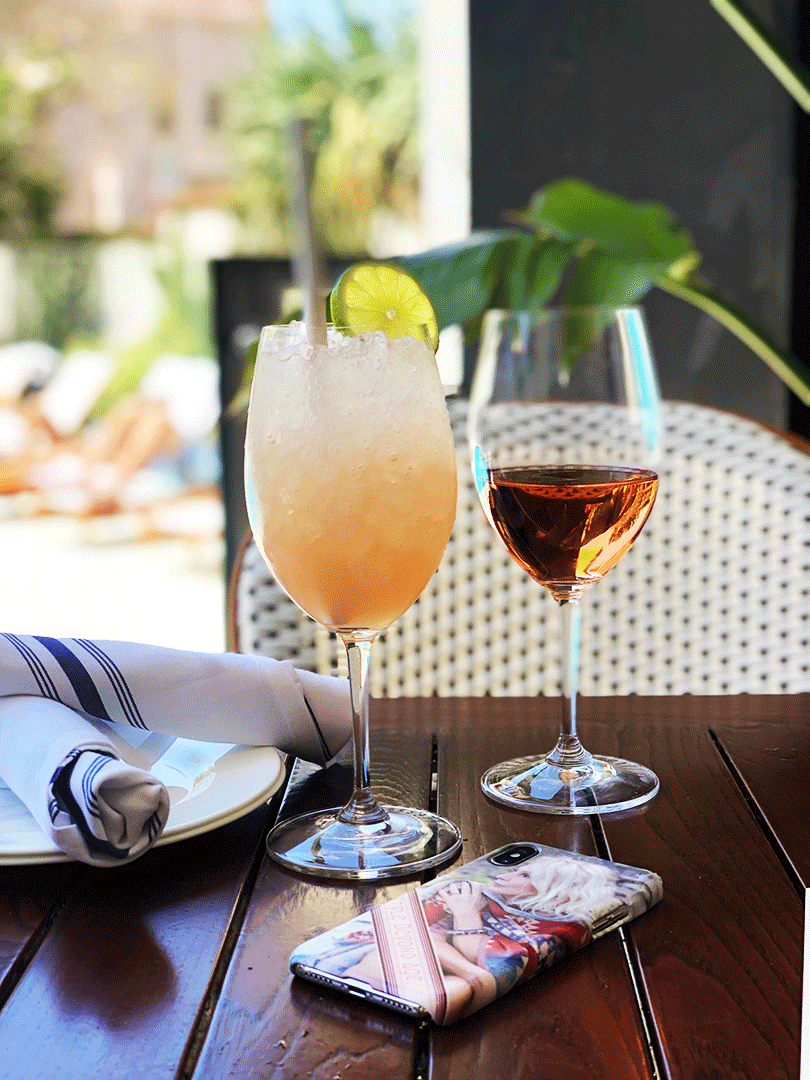 I will be coming back to give the rooms a spin at the Hotel Figueroa next time Scott, and I go back to LA to visit Serena. It oozes old world charm and impeccable customer service. No detail was left behind here!