The Woman Behind Methode Brigitte Kettner
Driven by her passion for a homeopathic approach to skincare, Ms. Brigitte Kettner, a well-known German biologist and skincare specialist, developed Methode Brigitte Kettner in the 1980s. 

In 1973, the passionate skin and cosmetics expert opened her own institution in Luxembourg. Kettner's motto: "Facts are what count in skin research, but in skincare it's the visible results that matter." And she's 100% right. In no time she had over 2,000 regular customers.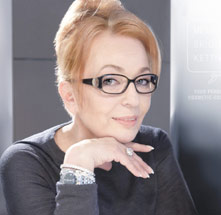 Use Code STYLE40 for 40% off any Products through December 31st!
In her efforts to address every skincare problem personally, individually and effectively, Brigitte Kettner developed her own skincare line,  and Methode Brigitte Kettner (MBK) was born. In 1987, customers in Germany gained access to Brigitte Kettner's successful product lines. Just two years later, the entrepreneur won over clients in Asia with the high quality and effectiveness of her products and applications. In exchange, Brigitte Kettner studied the teachings of traditional Chinese medicine (TCM) and integrated them into her own treatment concepts. Three decades later, Methode Brigitte Kettner is admired by beauty experts and skin specialists worldwide.
Methode Brigitte Kettner offers a full line of innovative, naturally derived skincare products and supporting devices—facial cleansing brushes, micro-current eye rejuvenator, and a hand-held microdermabrasion device. 
Methode Brigitte Kettner: Clarifying Brush 
My mother always said. "Take care of your skin and start while you are young." MBK has made a super gentle clarifying brush that is perfect for all levels of skin care.
The clarifying brush with its two brushes for normal and delicate skin has two rotation speeds as well as the capacity to rotate in opposite directions. This detail seems small but helps reduce pore size (and you know that is my nemesis ). Sonic brushes can increase pore size! Who knew!
With three 30 second timers, you know that you are using your brush to its maximum effect. Combined with the cleansing products developed by MBK you are on the right track for great skin. I love their Foamy Cleansing Cream. It is creamy, gentle and suds up nicely. Used in combination with the clarifying brush you will walk away with fresh, silky smooth, hydrated skin.
On sale 40% off you can't give a better gift to yourself are any young woman (or man for that matter) on your list.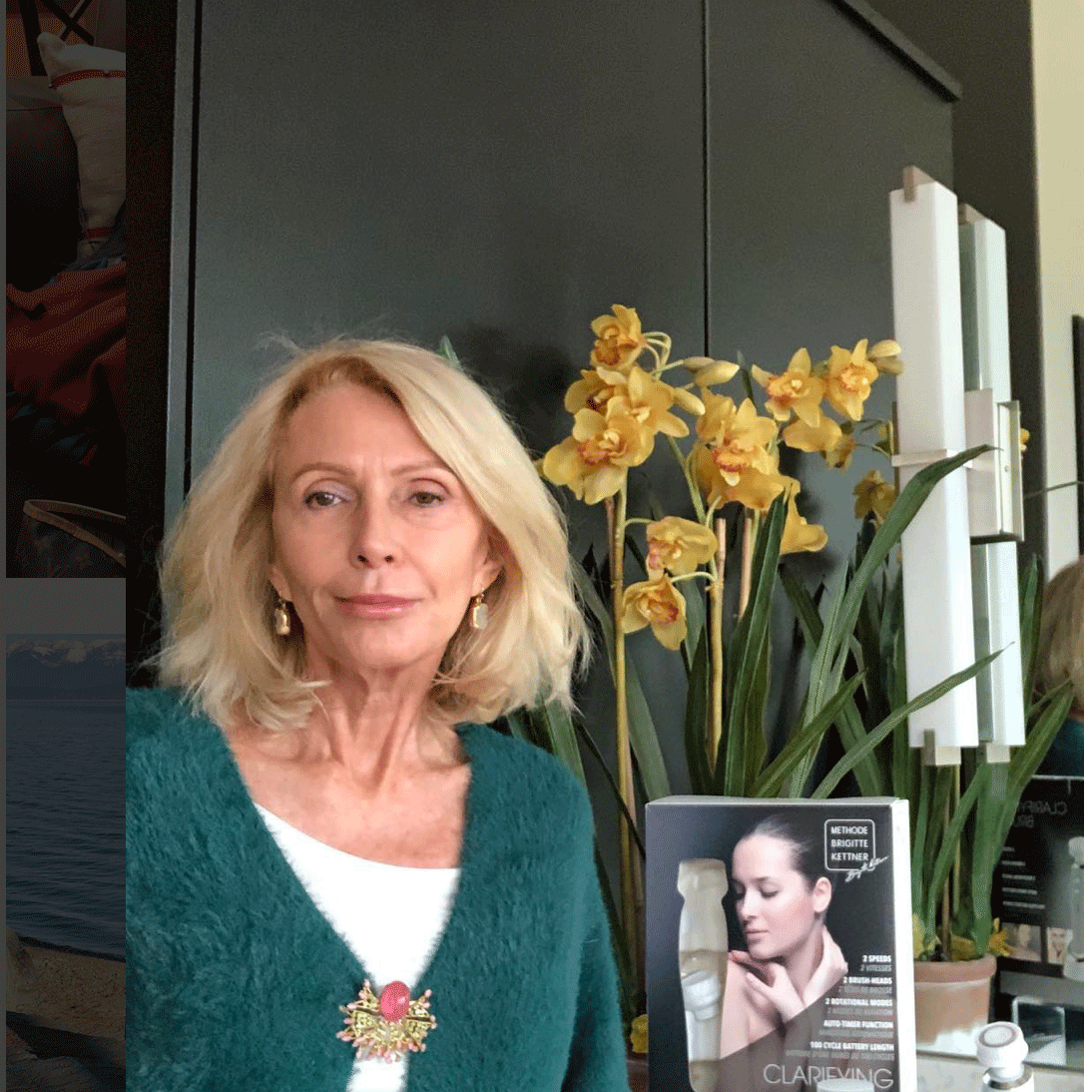 Use Code STYLE40 for 40% off any Products through December 31st!
Methode Brigitte Kettner: Eye Rejuvenator
I have loved MBK, and I have used it "off brand" on several occasions. In this case, as I mentioned in the video, I am going after that crease above my eye. Note to self: Sleep on your back! Lately, I have also started testing it on those ever-present vertical lines above my lip. Infuriating since I don't smoke or use a straw (or whistle for that matter!). It doesn't take long to go over those areas. It's a pleasant warmth, and the microcurrent promotes collagen growth! Every little bit helps!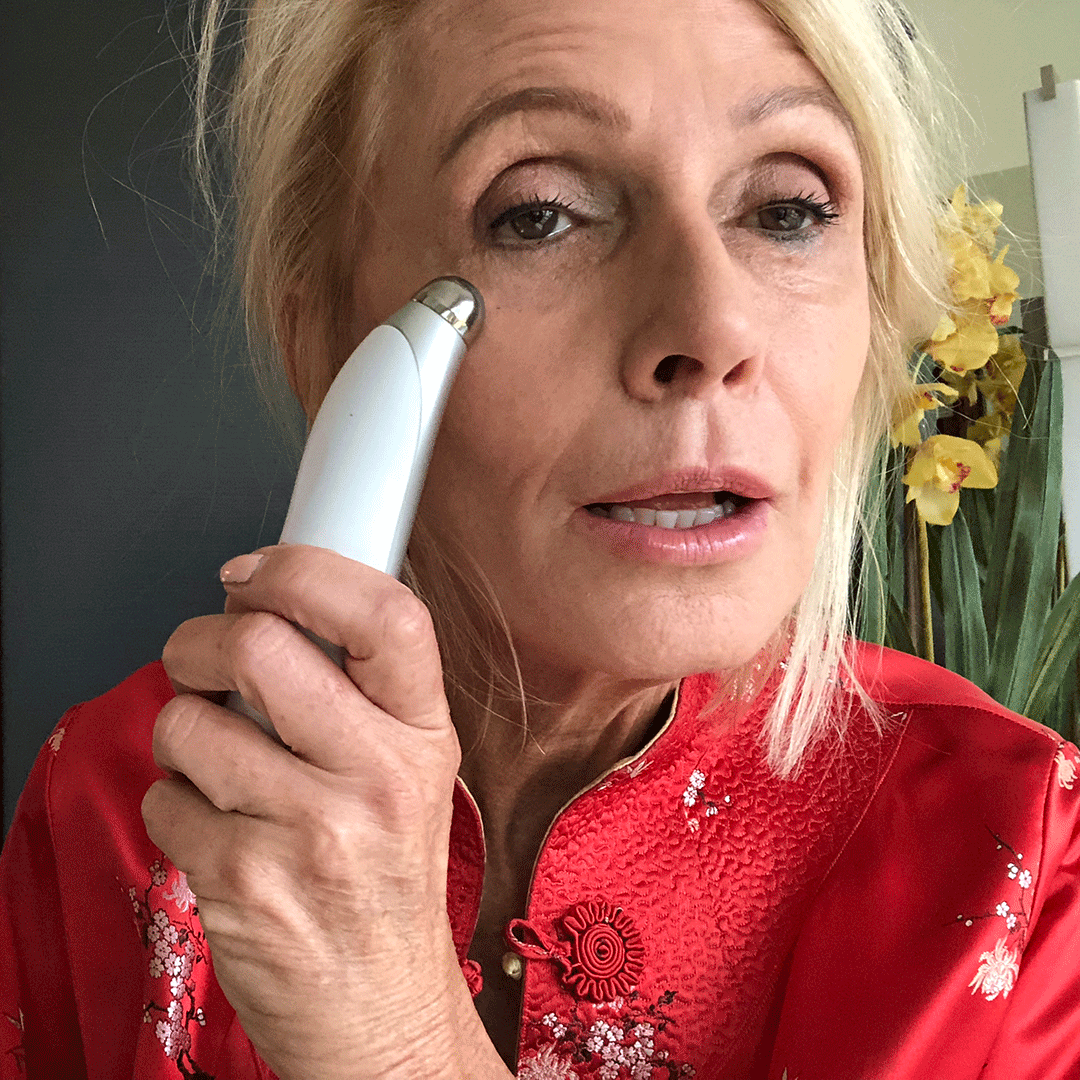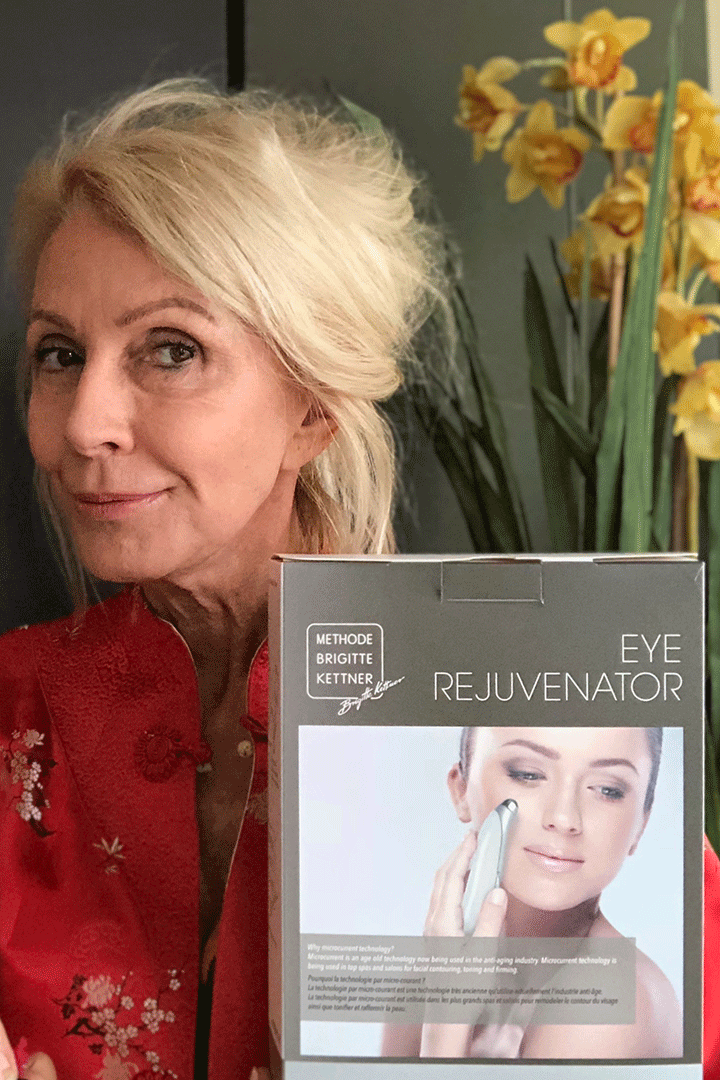 Use Code STYLE40 for 40% off any Products through December 31st!
Methode Brigitte Kettner: Home Microdermabrasion System
Have you ever dreamt about being able to exfoliate professionally at home? I have and am thrilled to say the time is now!
.
I believe that without removing the dead cells off your skin, no product you use will be as effective as it could be.
I have used the Methode Brigitte Kettner Microdermabrasion Tool for one month now. It is recommended to be used once a week and I have done so with great results. The congested area around my nose has visibly improved including pore size.
Watch my videos on Instagram and IGTV
here
.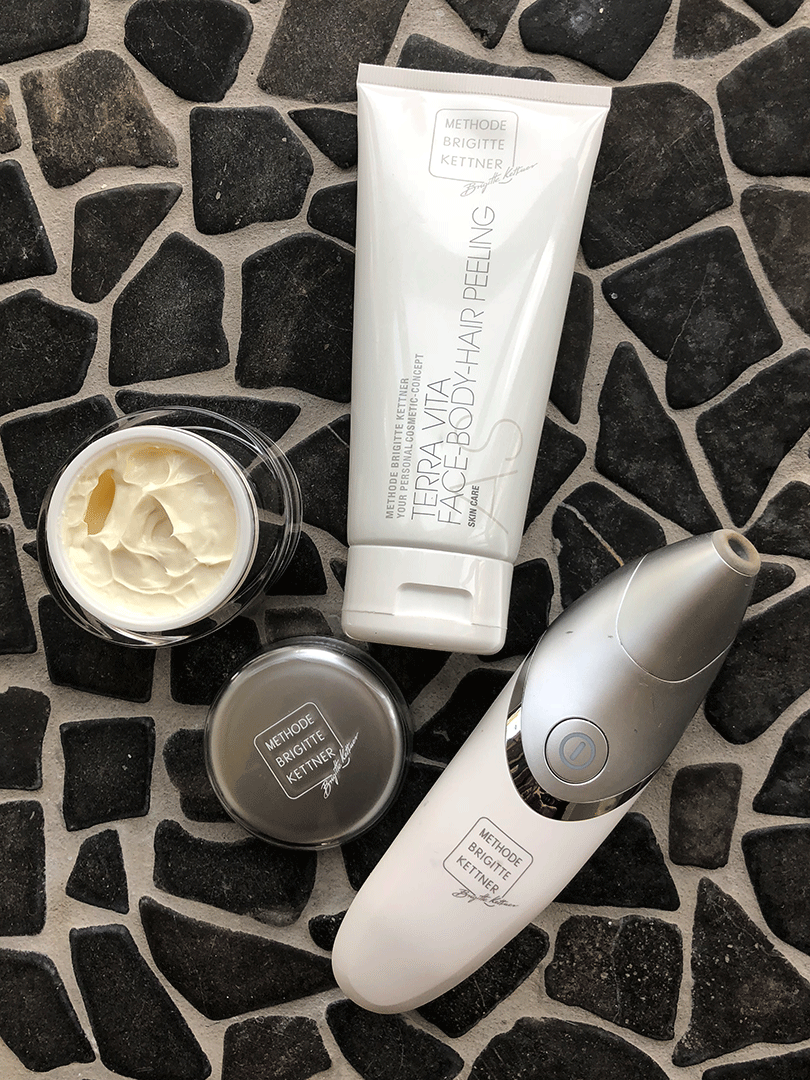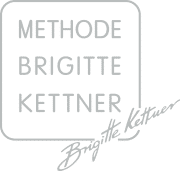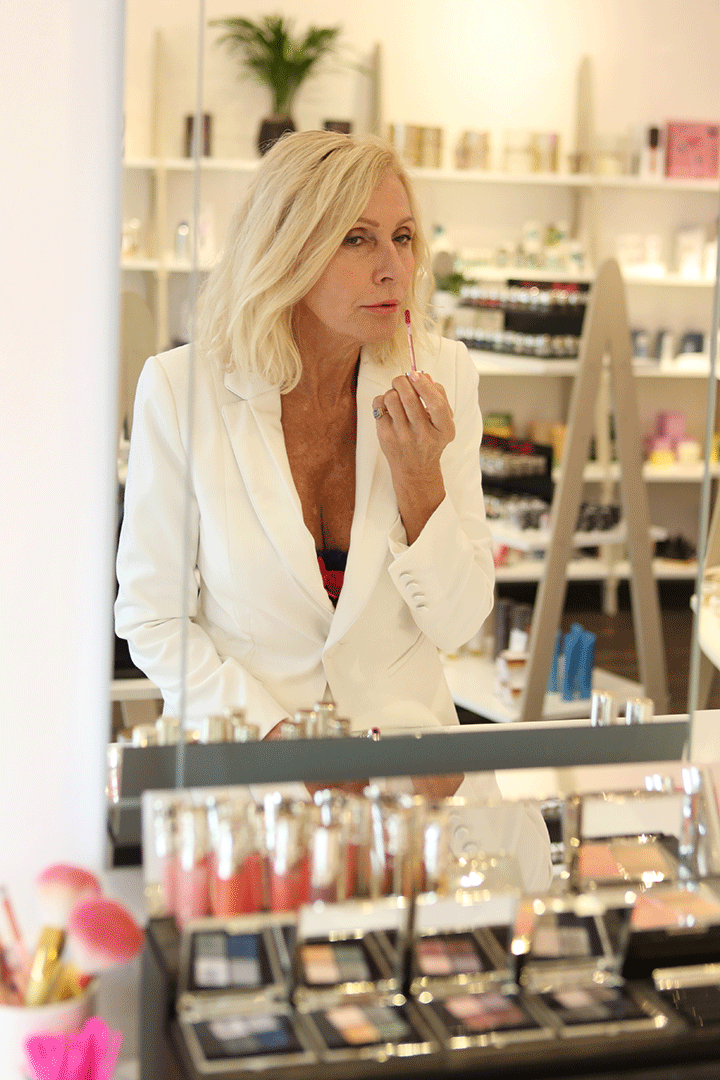 It has two easily interchangeable diamond tips one for normal skin and the other for more delicate skin which I used on my neck. The suction strength can also be controlled at the touch of a button.
Now is the time to take advantage of a 35% discount on their products.
Code STYLE35
The Microdermabrasion unit is a gentle, yet effective, hand-held, portable exfoliating device that removes dead skin cells and impurities while helping to even out skin tone and texture. It stimulates collagen production while creating a more radiant, youthful complexion. The different Exfoliating Diamond Tips for face, acne scarring, or the body are easily interchangeable and easy to clean.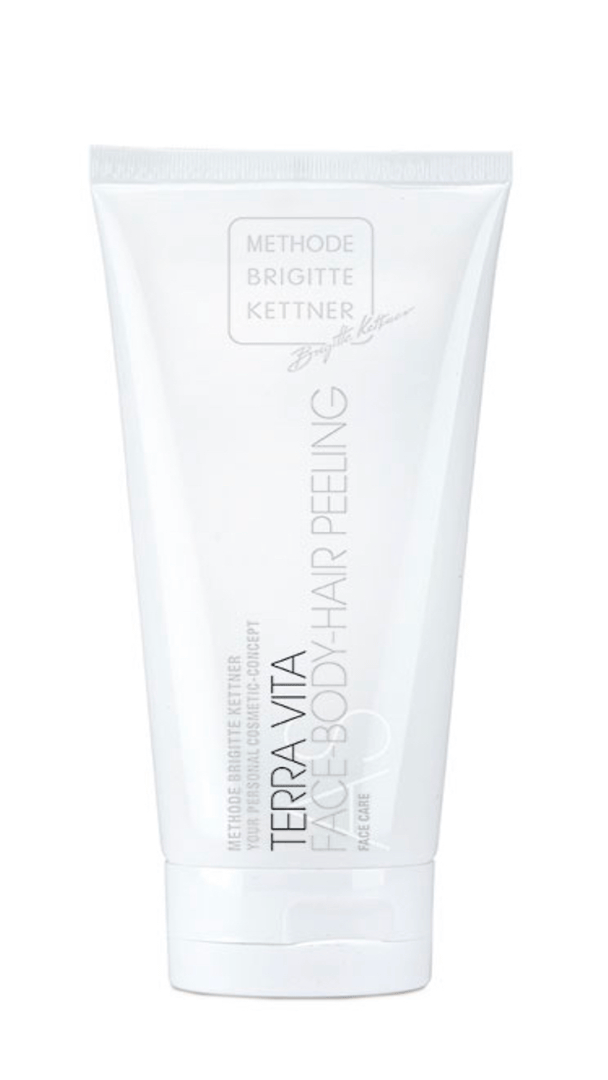 Terra Vita is a mild, gentle yet very effective peeling agent for face, body, and scalp. The basic action enables free radicals to be bonded and natural ion exchange to take place, which removes toxic substances and opens clogged pores. It absorbs excess sebum while exerting a detoxifying, lightening and regenerating effect.
The aqua pure cream has a pleasant, light texture and will support the moisture balance of the skin by creating and storing water-binding reserves.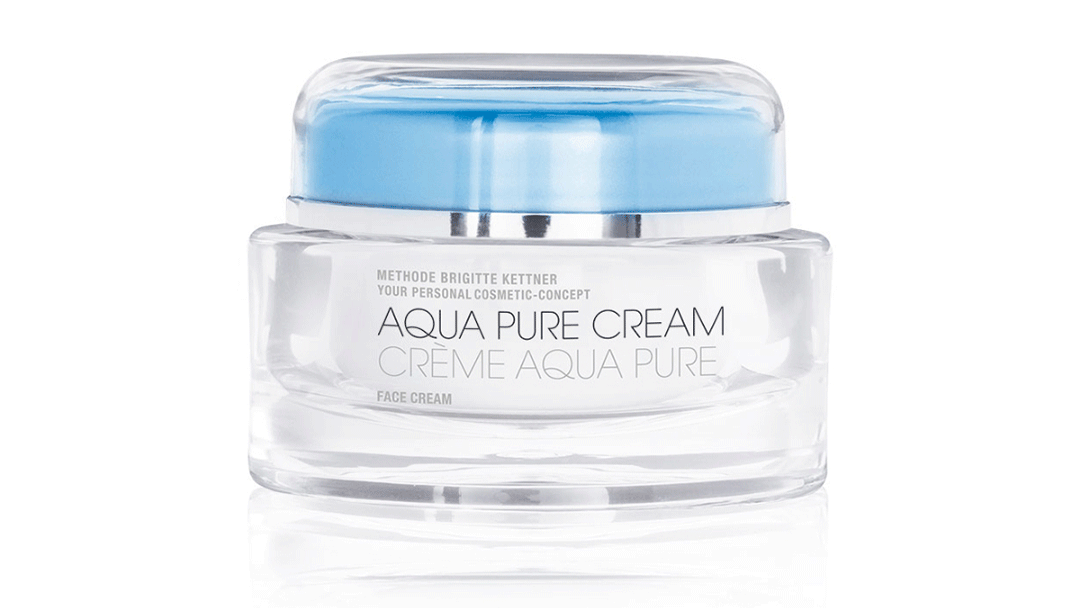 Best suited for all skin types, especially dehydrated skin.