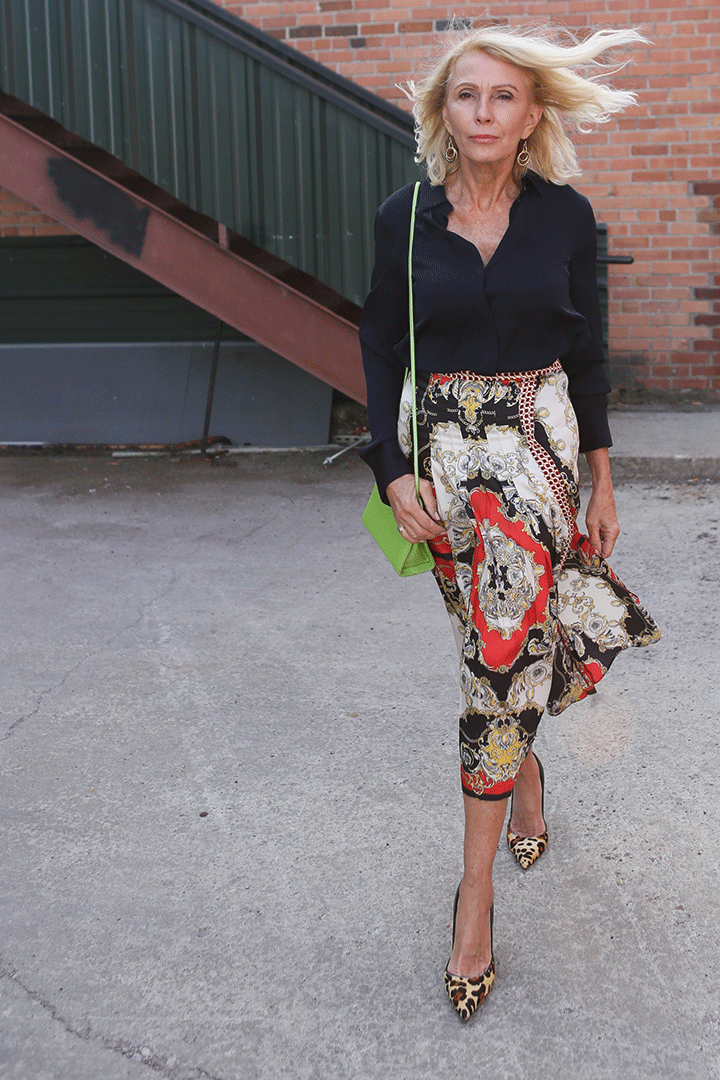 I'm sure you've heard the news. Leopard, scarf print and neon are back for Fall in a HUGE way! Luckily for me, I have most of these trends hanging in the closet already, but can I wear them all at once?
Survey says: Yes You Can! As long as you have the right color, tone, and proportion you can mix the most unlikely trends to create a look that is all your own!
Combining colors, pattern and texture are one of my favorite things to do when I'm planning a "look." It's all about proportion, texture, and hue. Follow these three steps for a winning combo every time!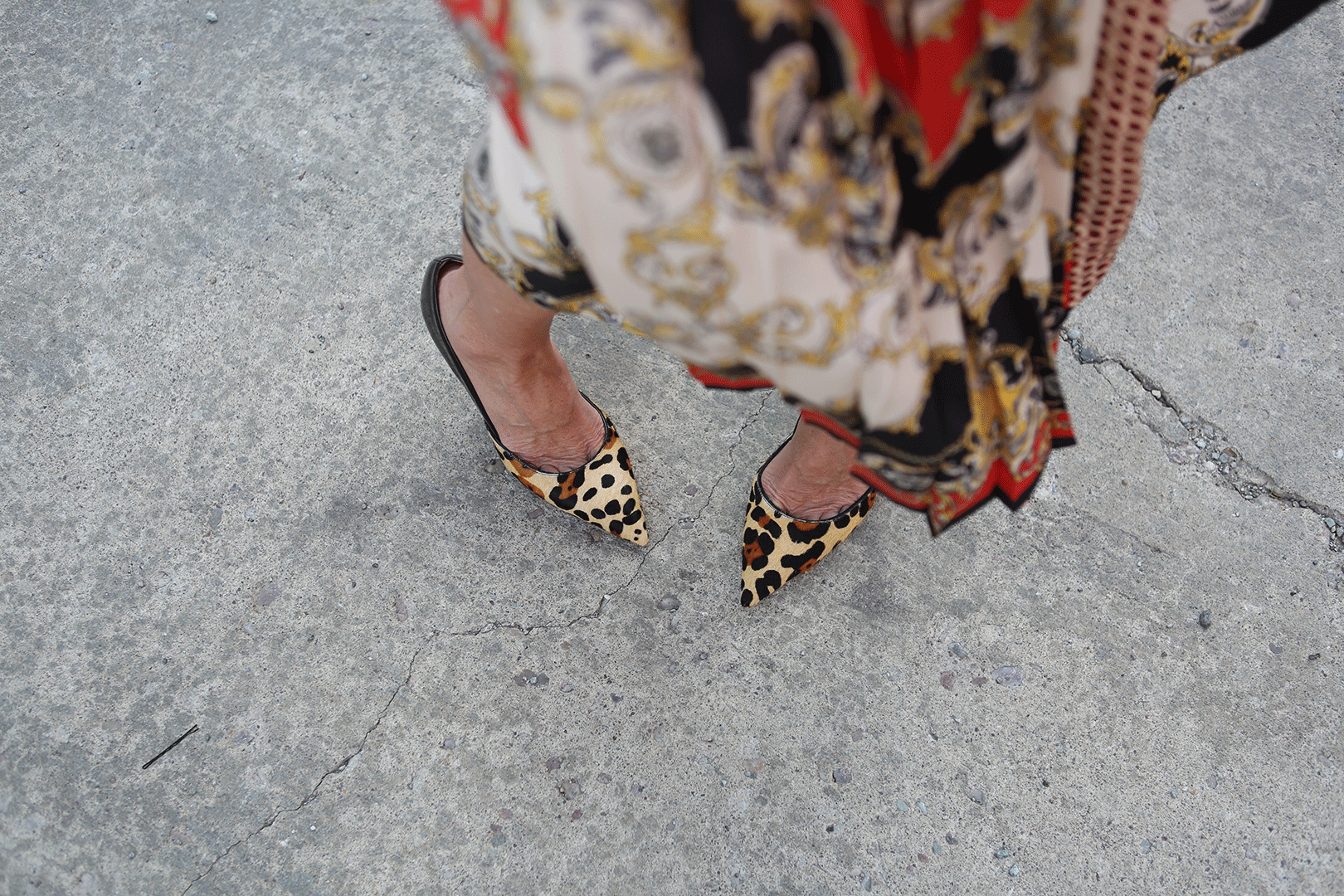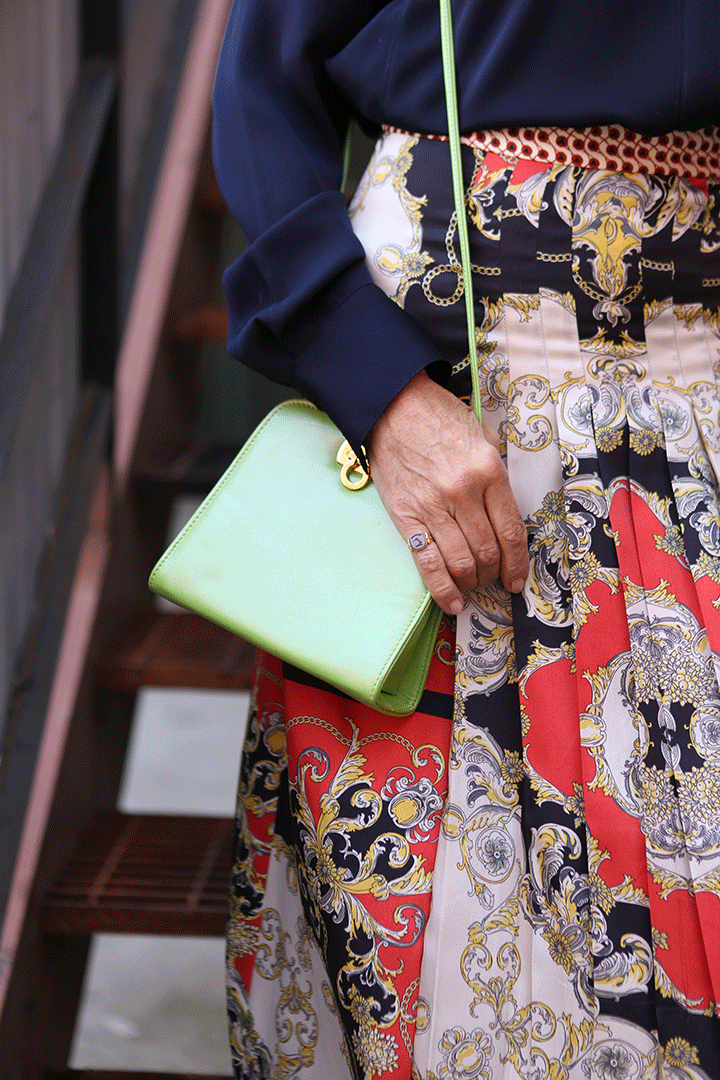 I had no idea why I had been holding on to this purse for so long. By that, I mean 20 years or so. Neon or Lime? How long has it been since this color was in?
How to mix patterns and color like a pro!
Chose a standout print and a secondary print
Choose the main pattern and work around it! In my case, my Zara scarf print skirt paired Leopard pumps. I've always thought that leopard was neutral and can go with anything if you have the right attitude.
Pick up on a color that is predominant on your print and pair it with something off the wall. I chose my favorite Kate Spade Leopard pumps with red heels that go back to my scarf print skirt.
Keep Your colors in the same tone
This trend explosion is brought to you by BRIGHT COLORS. Work with colors that are complementary. In this case, Red & Green are complementary colors. The fact that they share the same vivid brightness is what makes it work together. Think about hue and tone when matching colors.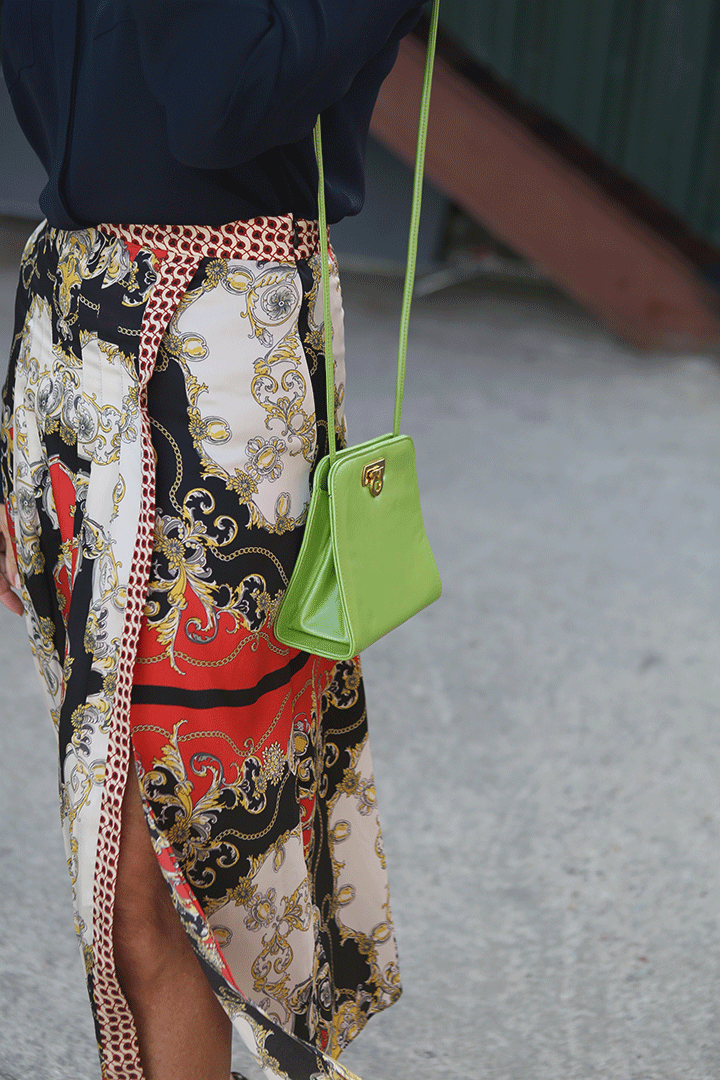 Above all else, have a little fun, it's only fashion after all!