You probably know by now, I´m a lover of all things to do with personal style. Dresses, coats, shoes, accessories; my closet is full of my many treasures. As a fashion admirer, I have an appreciation for designer pieces and have built a collection over the years, but I´m also a firm believer it is possible to be fashionable and affordable.
Affordable Styling Tips
Styling designer pieces with ready-to-wear elements allows me to invent new looks and keep my closet feeling fresh. A designer handbag can be teamed with a $100 dress. A custom suit can work with simple pumps and clutch.  Browse, shop around, style, play! I find I create my best looks when I´m having fun! Here are my favorite fashion finds for under $100.
Just click the items to Shop my Style.
Woven Clutch Bag
This woven clutch bag has been a great addition to my closet. As a neutral, it goes with everything. The woven leather adds a touch of texture to your look and it´s big enough to carry around your essentials for the day.
Here you´ll find two ways I´ve worn it. One shows the bag teamed with a midi dress, knee-high boots and caped with a classic white coat. In the other it´s faux-leather Bermuda's, boots and a suede trench. This is one versatile piece!
Woven Clutch Bag – Let´s Shop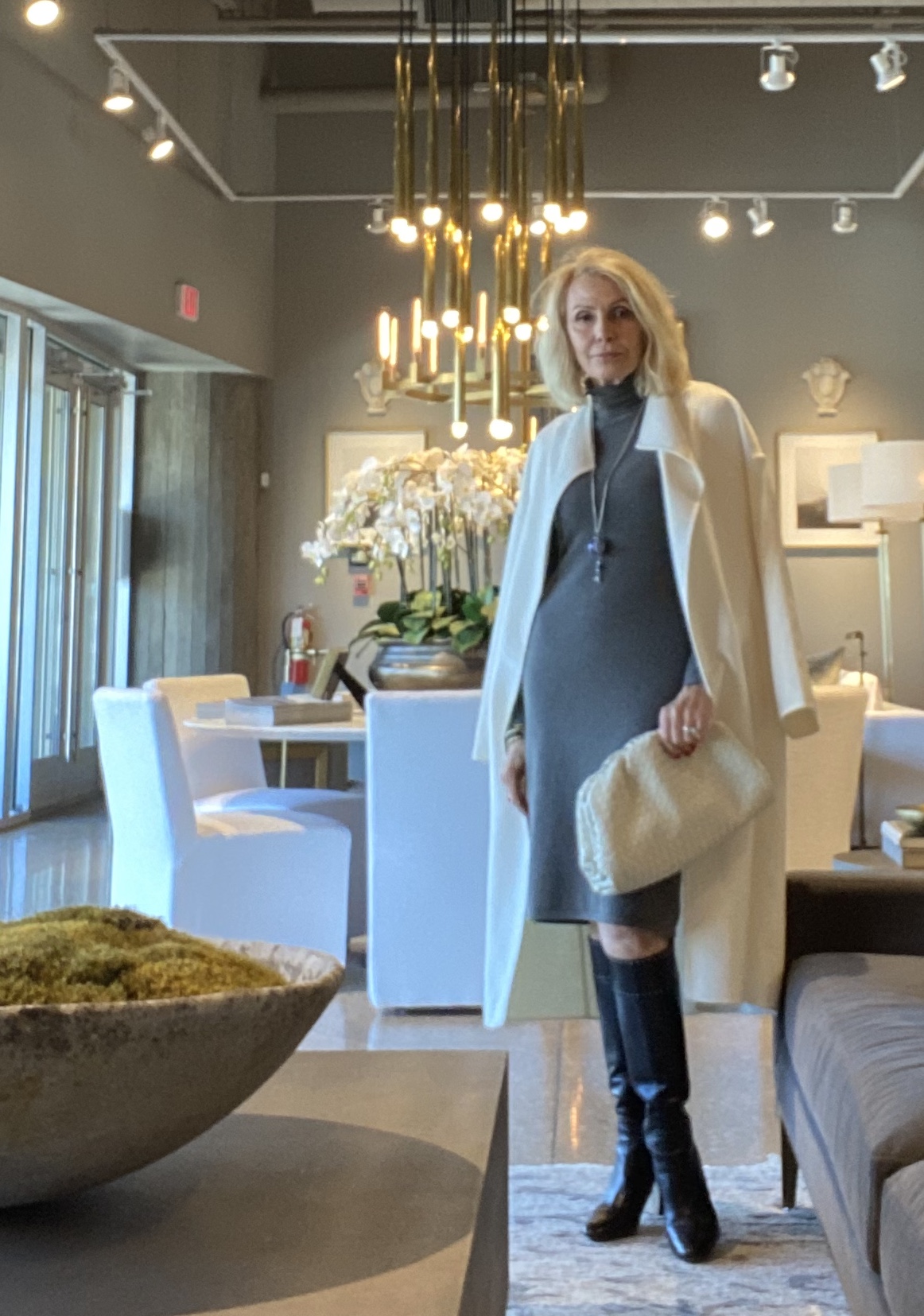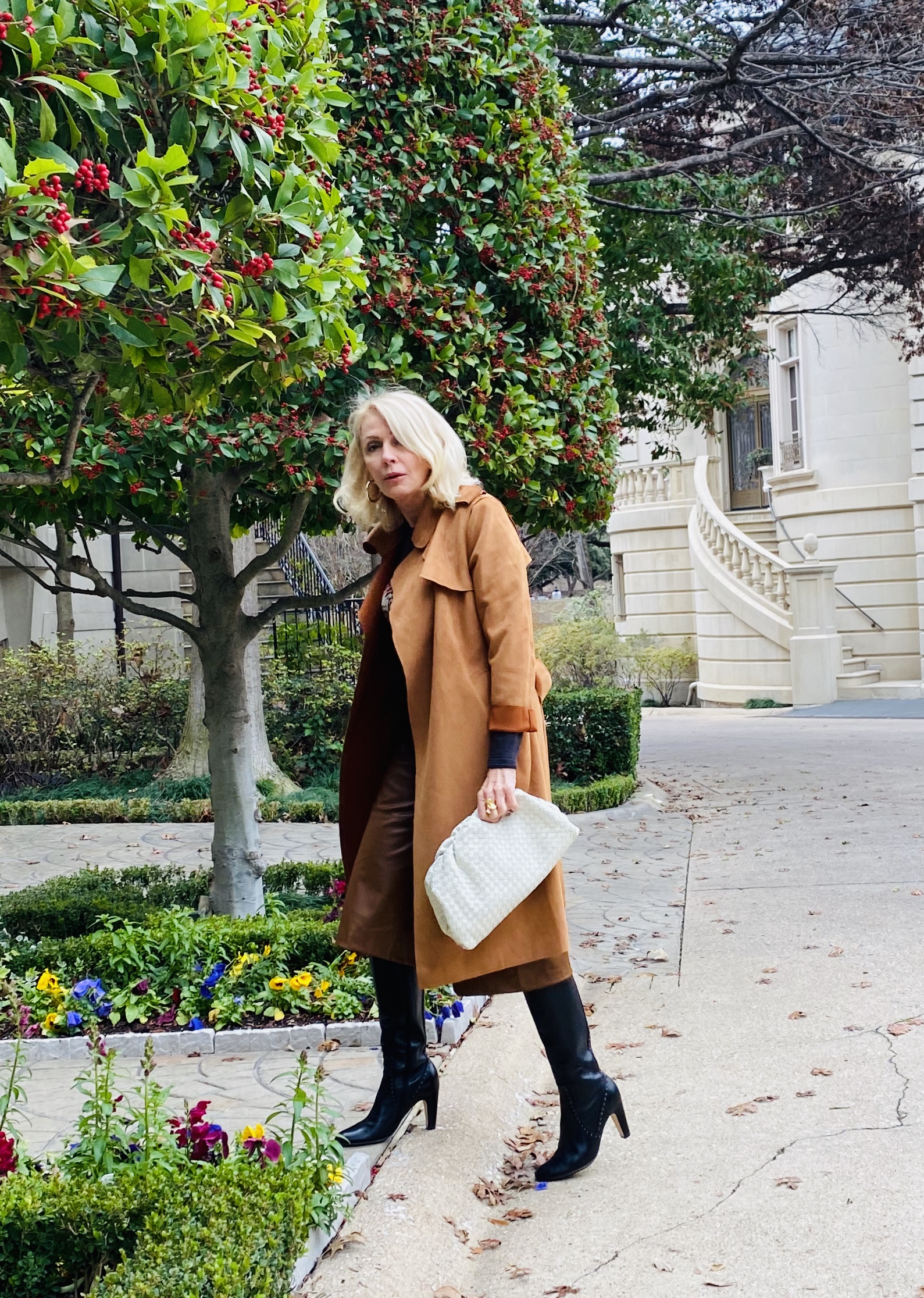 Faux Leather Shaping Leggings
These faux leather shaping leggings from Saks are one of my favorite, affordable fashion finds.  I love them under a blouse or sweater teamed with heels or sneakers. The shaping waistband a winner too! For this look, I´ve teamed designer pieces with affordable fashion and I love the finished result. Can you tell I feel good?
Faux Leather Shaping Legging – Let´s Shop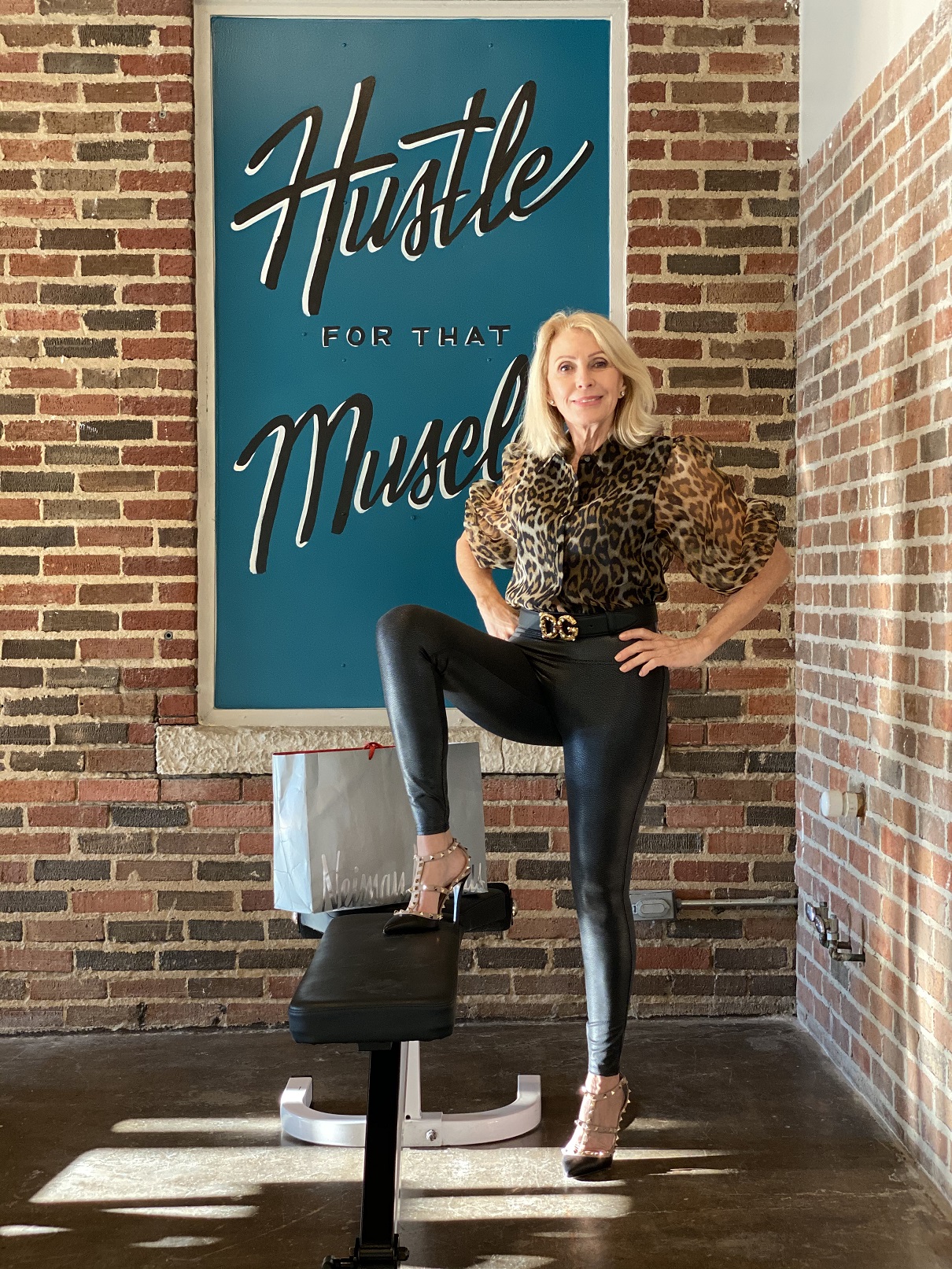 Midi Slip Dress
You know those dresses you can just throw on and feel great? Well this is one of those! I´m a big fan of the color, length, shoulder detail and most of all, I feel great when I wear it.  Here I´ve styled it with heels and a colorful coat for lunch, but if you visit my Instagram you´ll find lots more inspiration.
Midi Slip Dress – Let´s Shop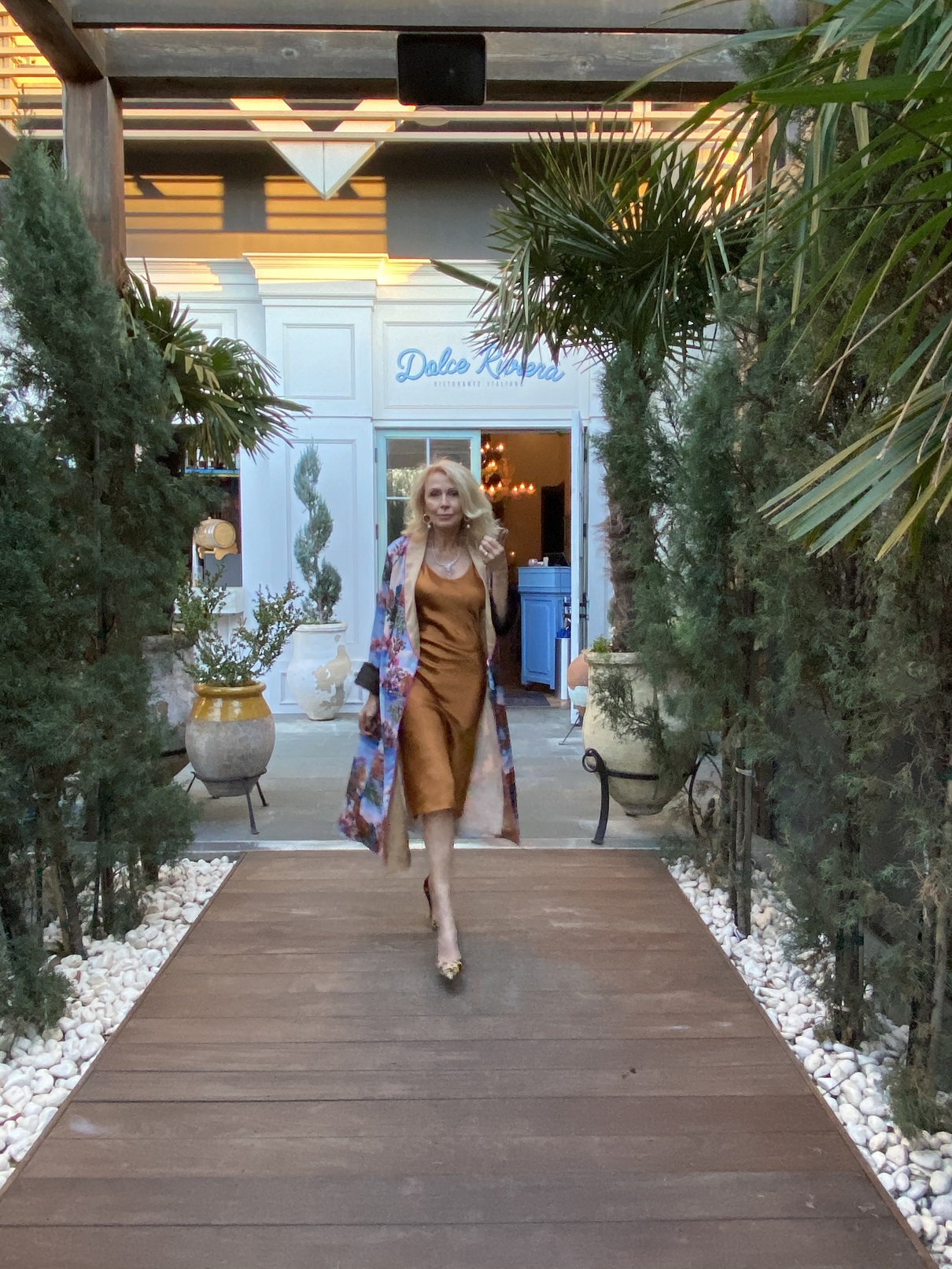 Graphic Tee
Hands up if like me, you love a graphic Tee. I also love to customize them. For this look I ripped off the band and teamed it with a leopard slip dress, comfy boots and velvet jacket. I was aiming for comfort with an edge, do you think I achieved it?
Graphic Tee – Let´s Shop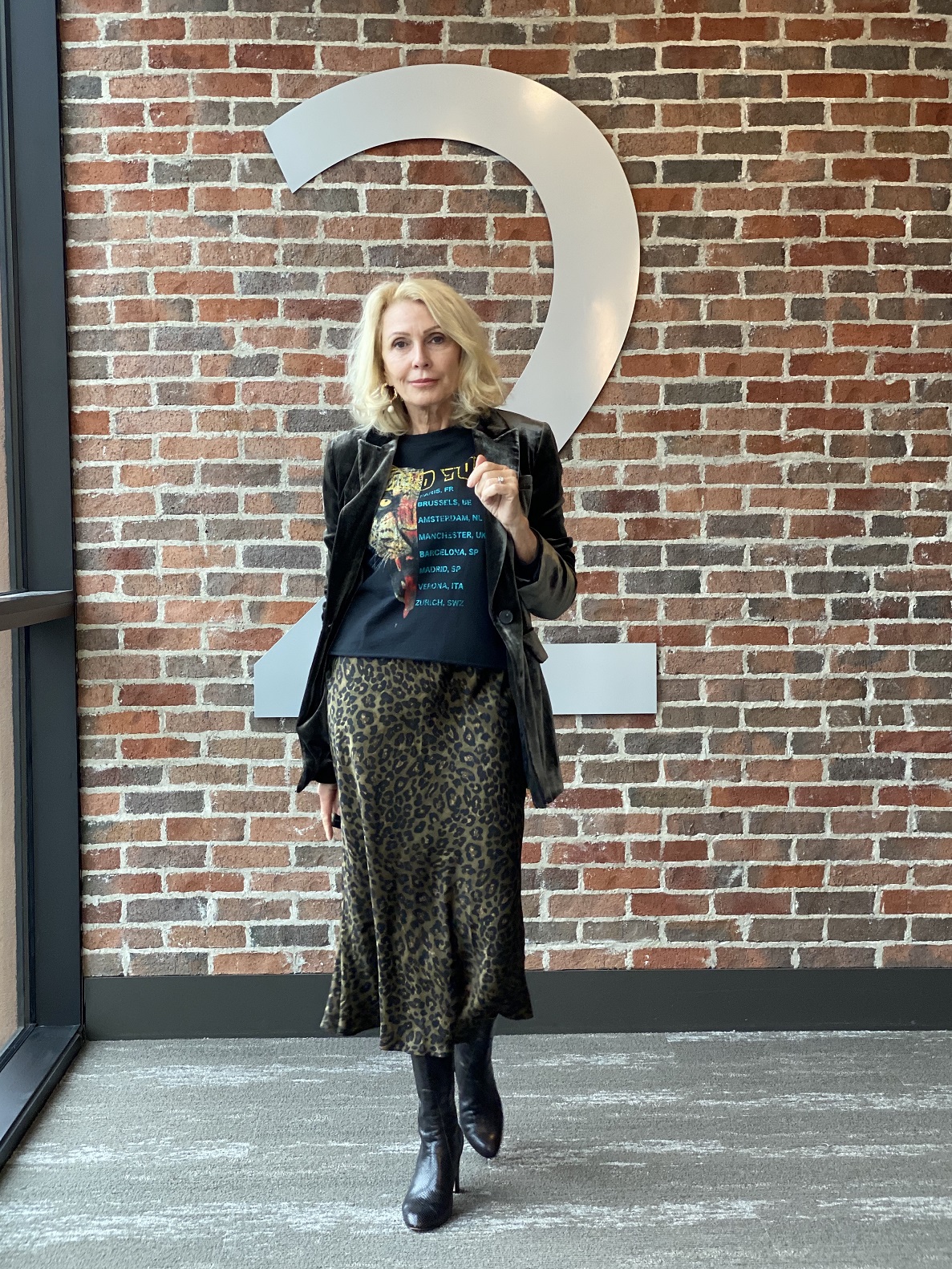 Yoga Work-Out Bra
This piece of activewear looks just as great on your yoga mat as it does for a meet up with friends. It´s edgy, eye-catching design really makes it stand out. I decided to team this suit with a silk cami, but I think the Alo Yoga Work-Out Bra would look great with this look. I´ll remember that for next time!
Yoga Work-Out Bra – Let´s Shop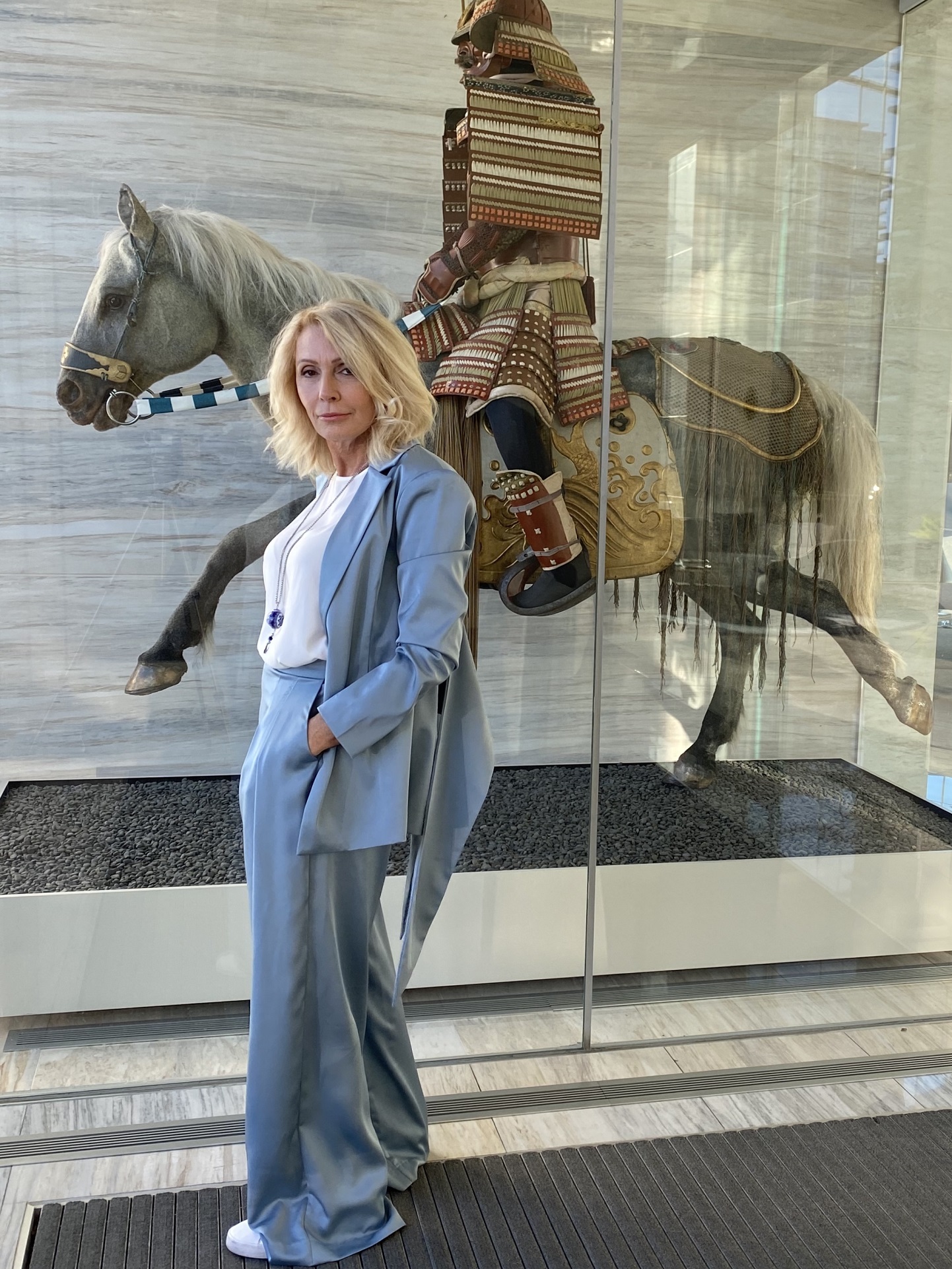 Slim Ankle Pants
These Slim Ankle Pants from Chico´s look great and feel even better. They´ve got a bit of stretch, so their super comfortable and very flattering. Here I´ve teamed them with leopard ankle boots and fine knits, but with multiple color options, you´ll find a pair that works for almost every look.
Slim Ankle Pants – Let´s Shop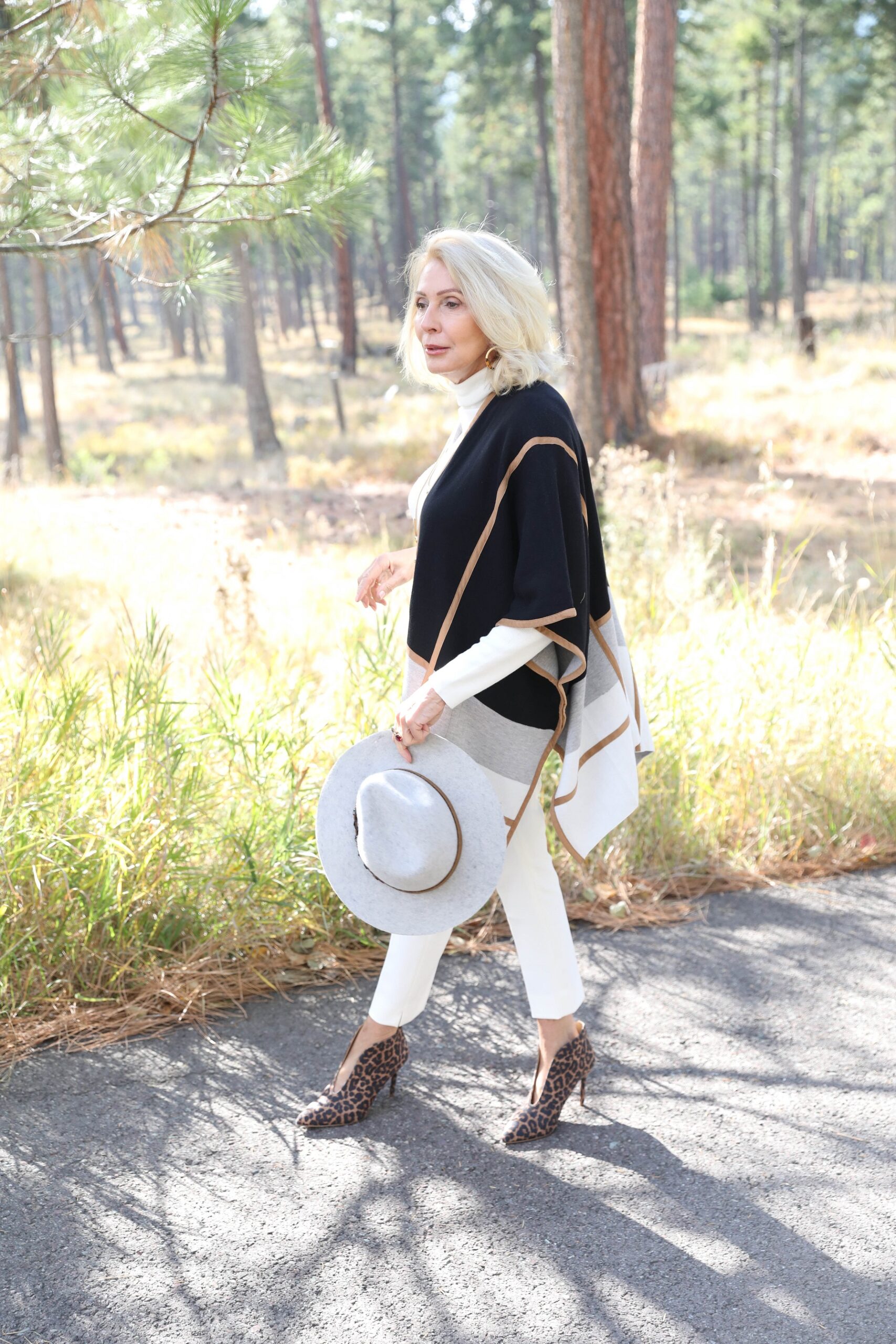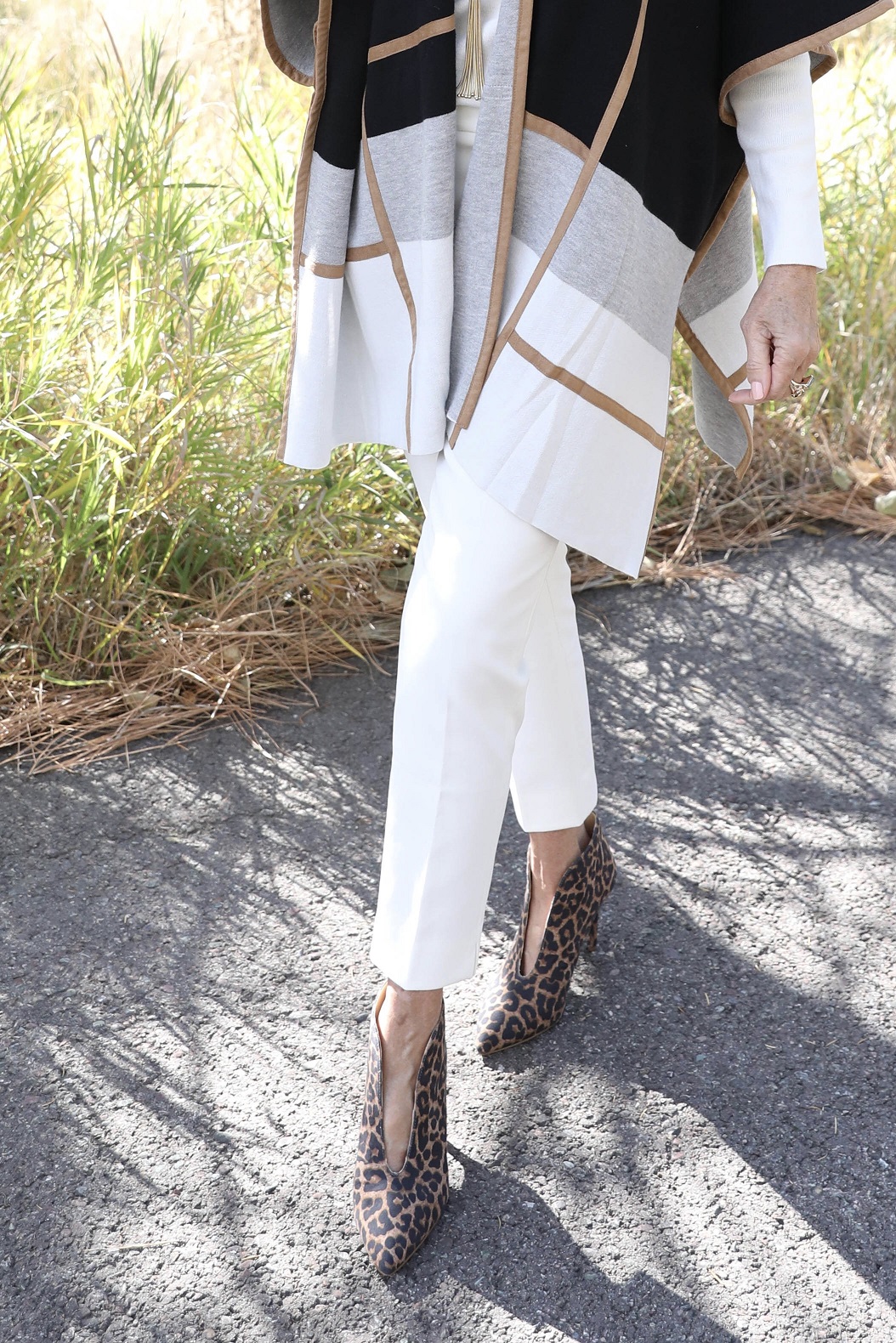 Ankle Strap Heel
It´s great to have a classic heel that gives you a bit of height, but that you can also walk in and this pair fit the bill perfectly. The classic design with ankle and toe strap also comes in a variety of colors. Here their styled with a maxi for an easy breezy Spring/Summer look, and they work just as well with slacks or shorts.
Ankle Strap Heel – Let´s Shop