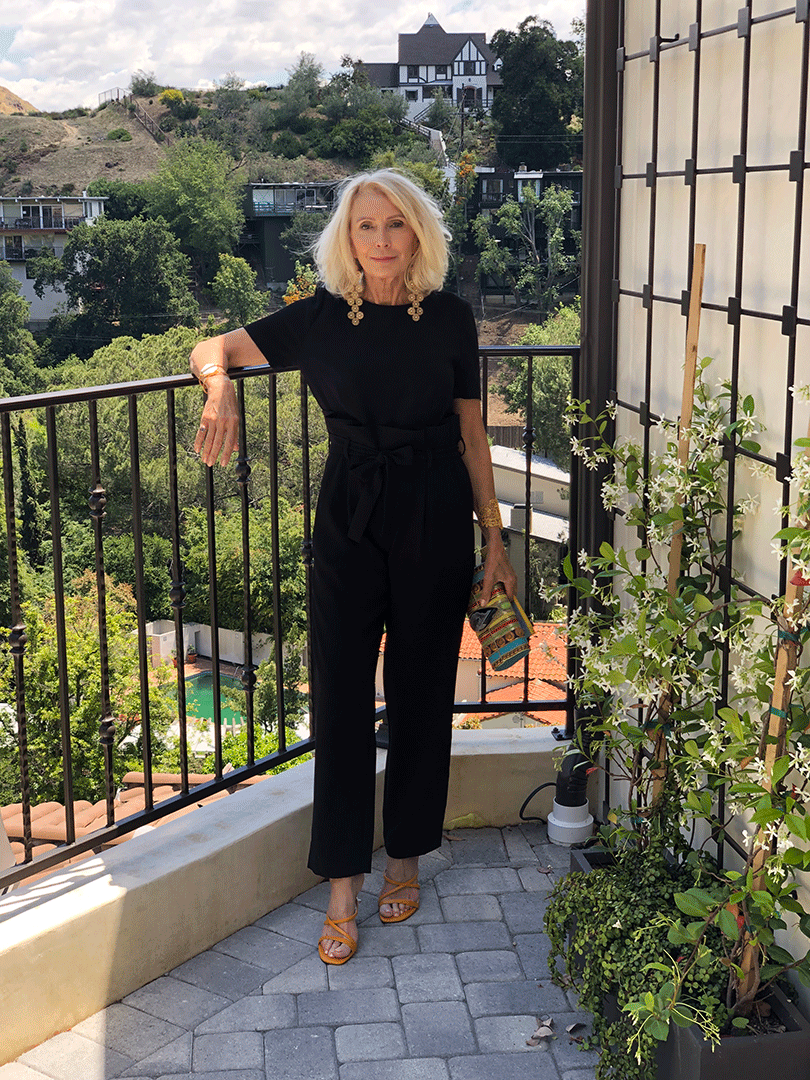 It doesn't have to cost much to look great. Case in point this incredible, on-trend, paper bag waist jumpsuit by Chicos 
An exceptional fit and easy to care for it's the "go anywhere " piece in my closet.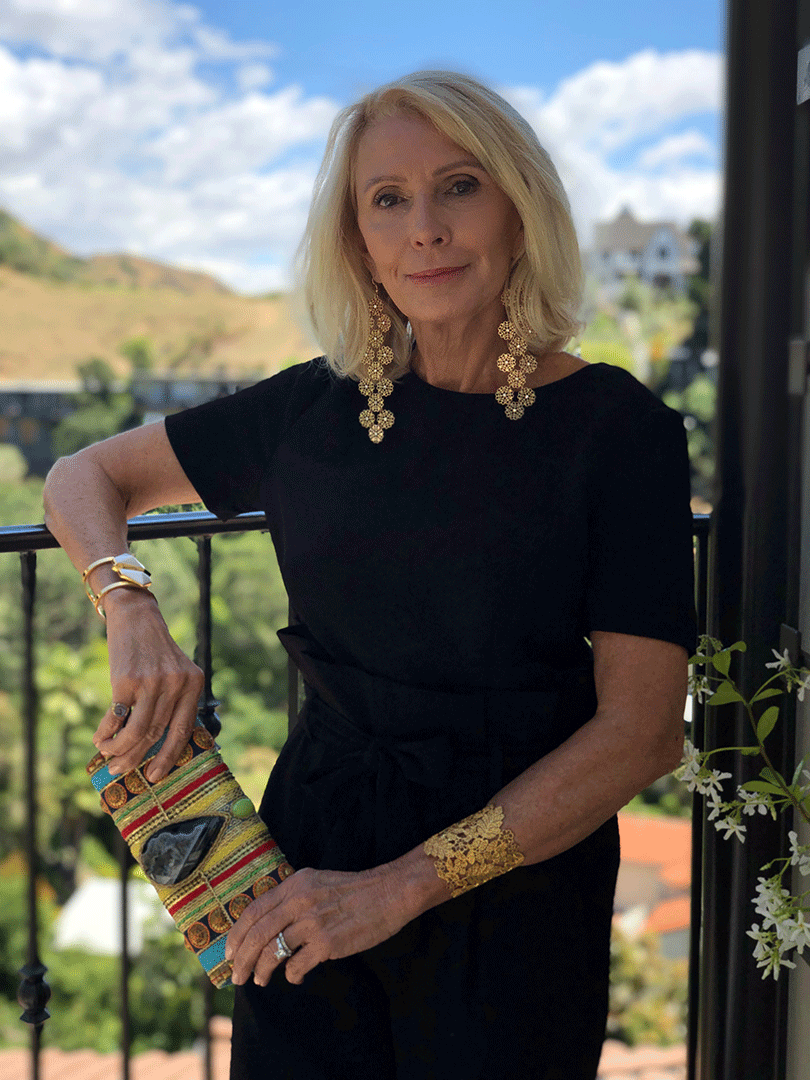 Black can work well for summer, and this time, I chose gold and colorful accessories to make my outfit pop.  You can easily see this in black and white for summer as well, though.
You know how I feel about having a variety of accessories to change up a look, and some of them are pricey.  I believe in investment pieces, but this time I kept it all within budget.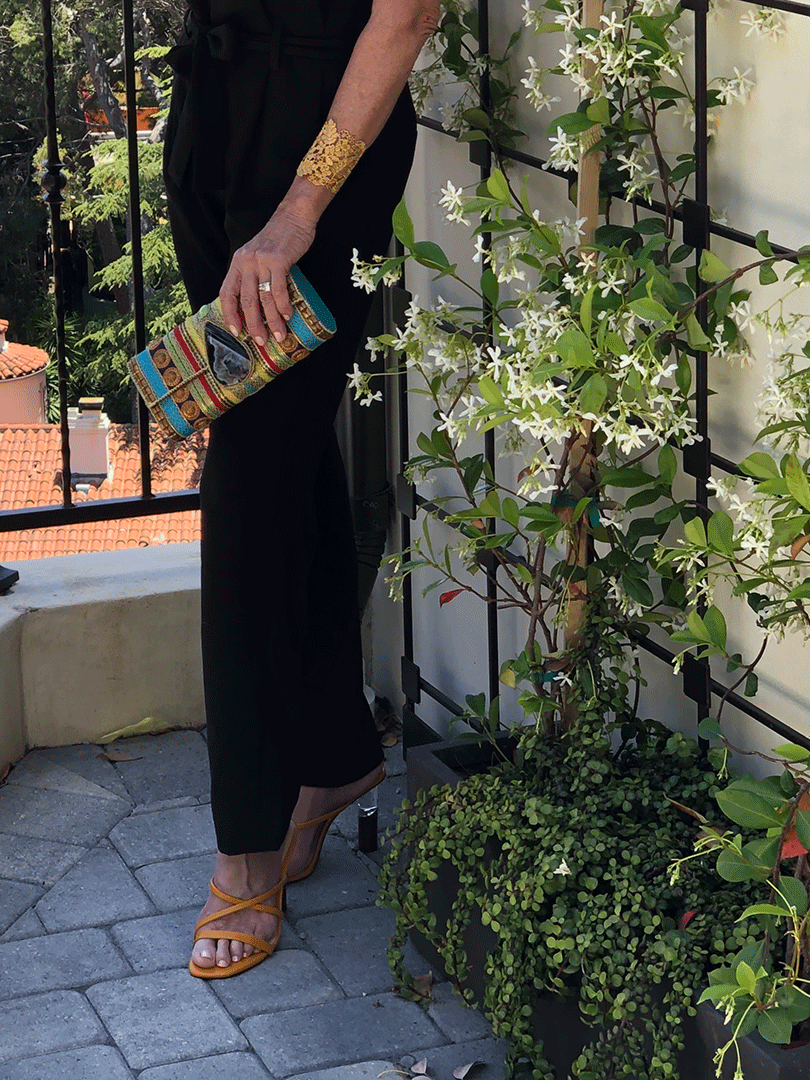 Check out these shoes from Zara. I loved the heel.
The clutch was a gift from my sister after a trip to India.
And the cuff was bought at one of those at home jewelry parties.  Also a bargain!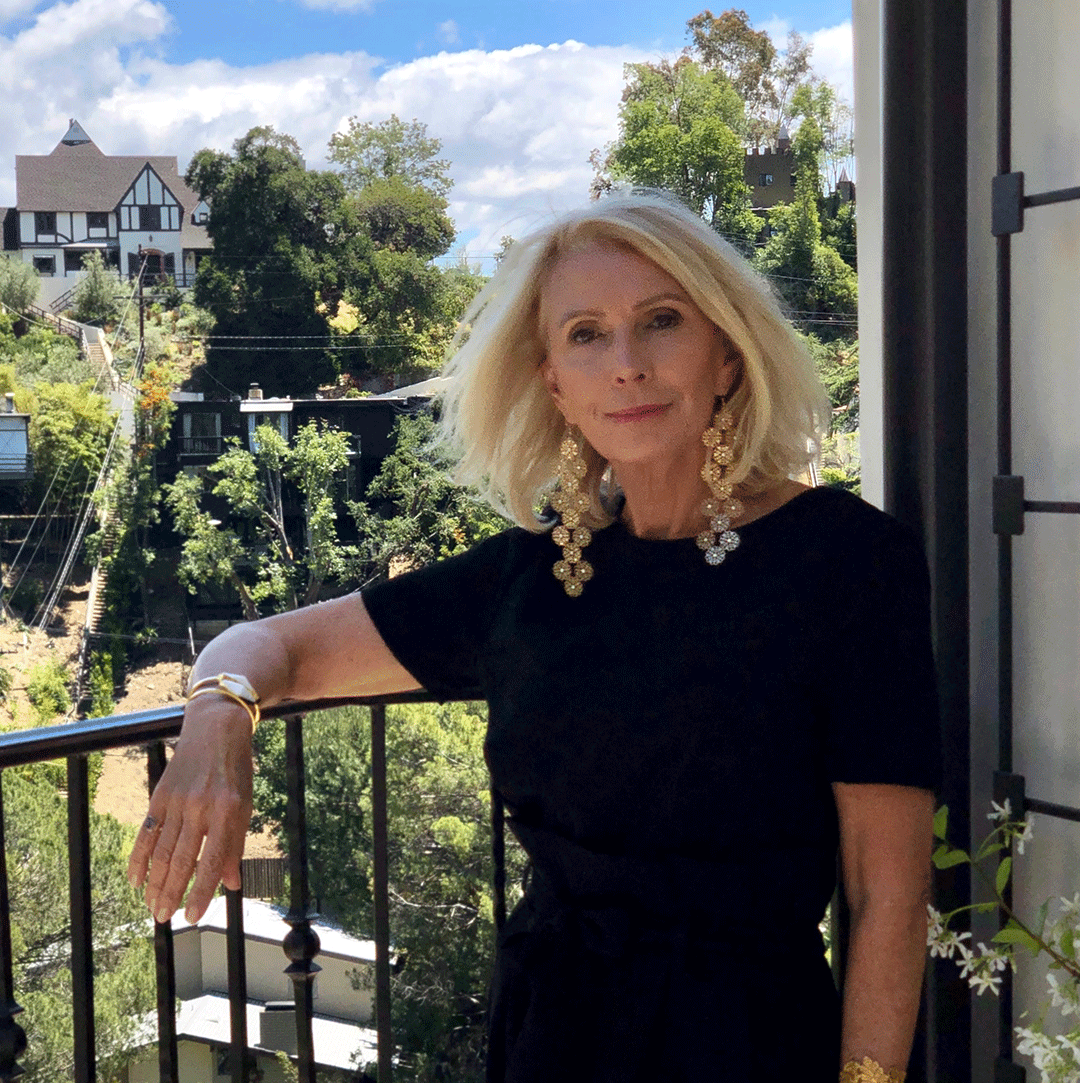 I have had a lot of comments about these earrings. 
A little backstory.
We took a girls trip to Grand Cayman I did a photo shoot for all the girls involved. The blog from January 2018 shows the wonderful caftans I took for the shoot.  I also needed a large variety of accessories so my friends could pick and choose to style their chosen looks. That is when I discovered TJMaxx. I had a blast!  There was such a variety of inexpensive and fun pieces. This is a pair from that haul.  Under $20 I am sure. 
Don't overlook those stores.  If you like it but don't know what to do with it, don't pass it up.  Especially if it's under 20 dollars.  That might be just the ticket to turn blah into WOW!
Remember it doesn't have to cost much to look Chic. 
ALWAYS HAVE FUN WITH FASHION!
Cheers 💃 Sonia