Weddings can be an expensive proposition whether long planned or spur of the moment so we have come up with a few stylish ideas some of them inexpensive some of them a little pricier, but all of them will live in your closet for a long time.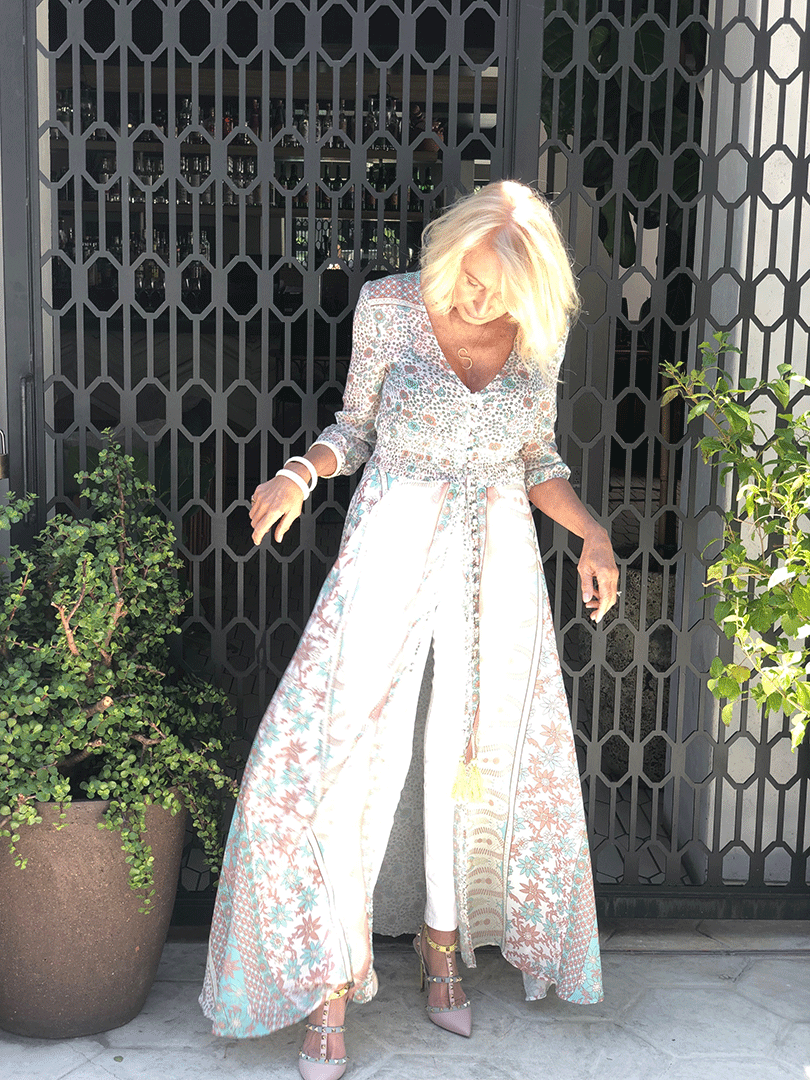 Wear a light dress or kimono over jeans. It's all in the shoes!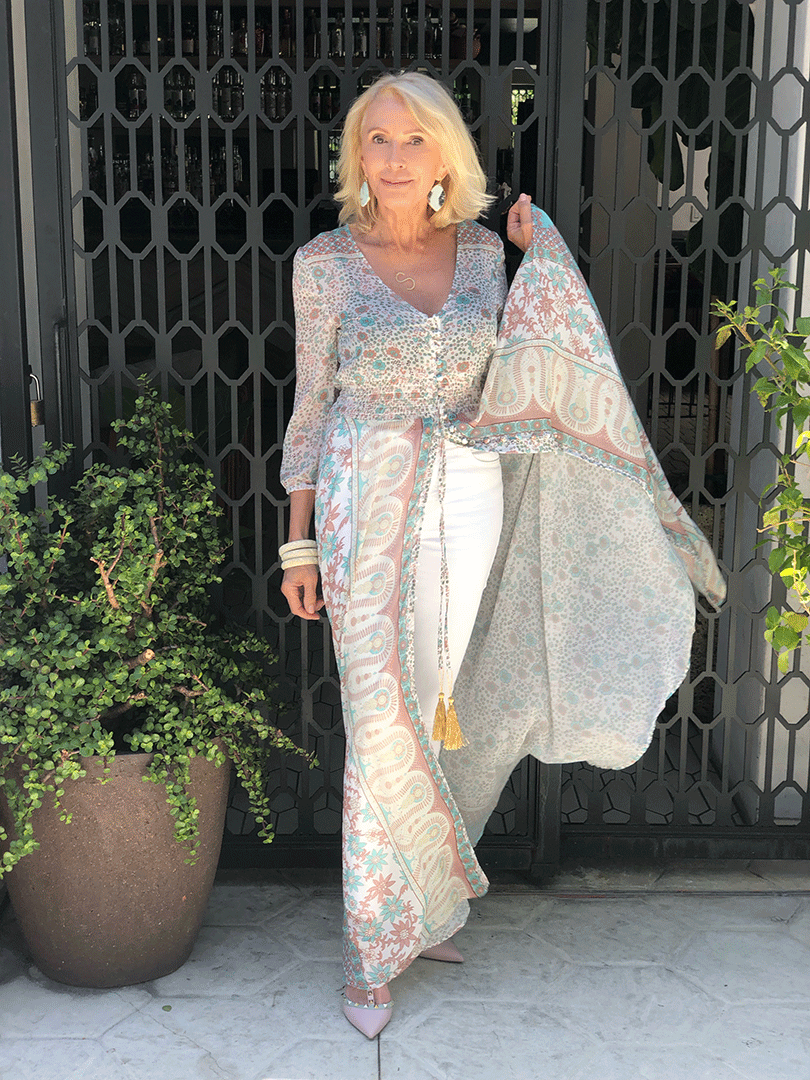 Do you have a dress that is really too see through to wear?  Use it as a topper over jeans. This inexpensive one from FloryDay.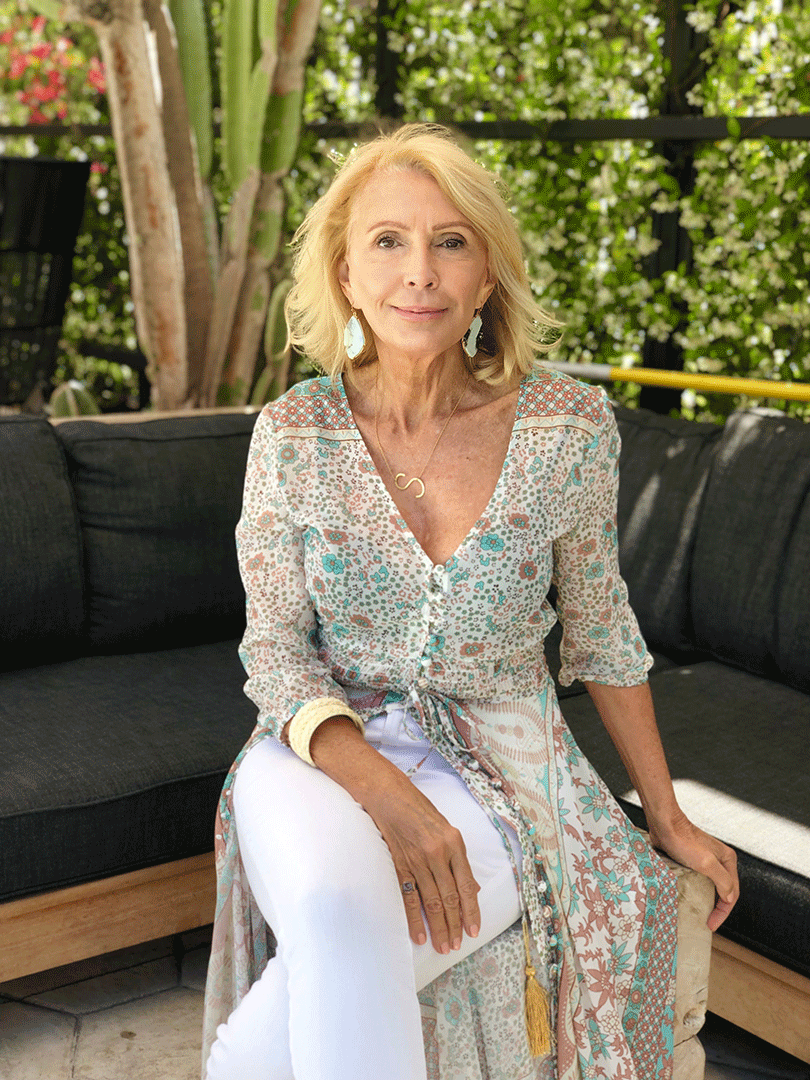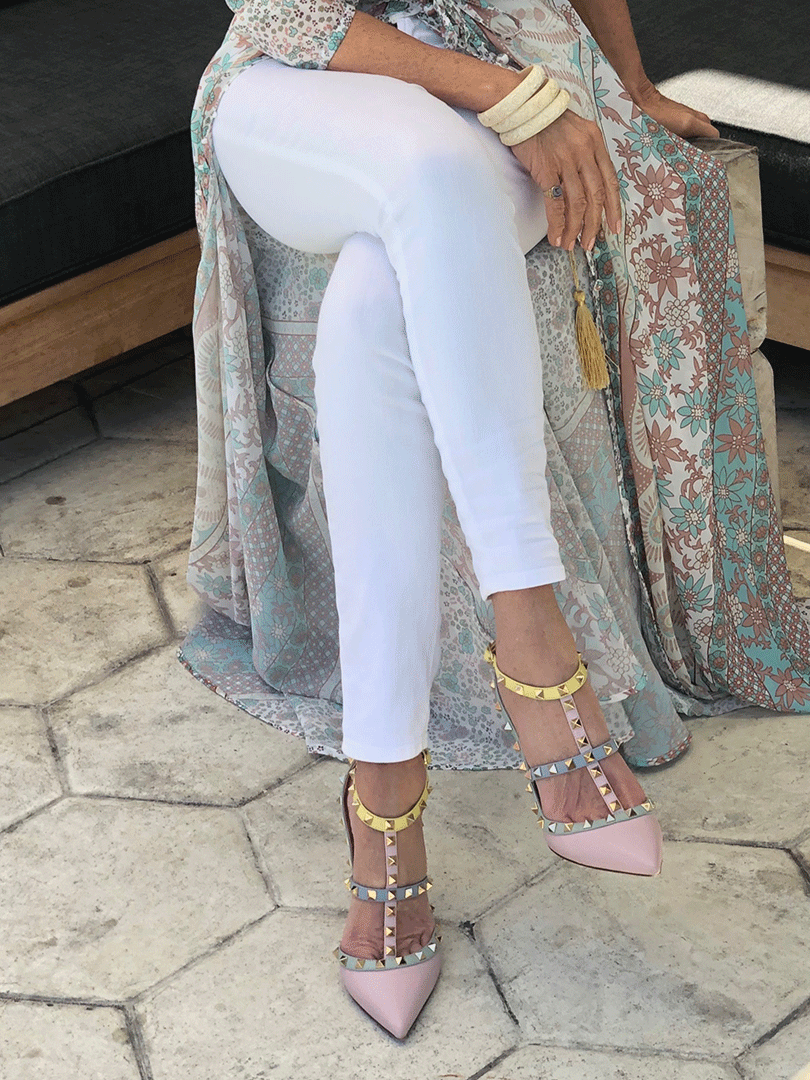 Great shoes never go out of style and elevated any outfit.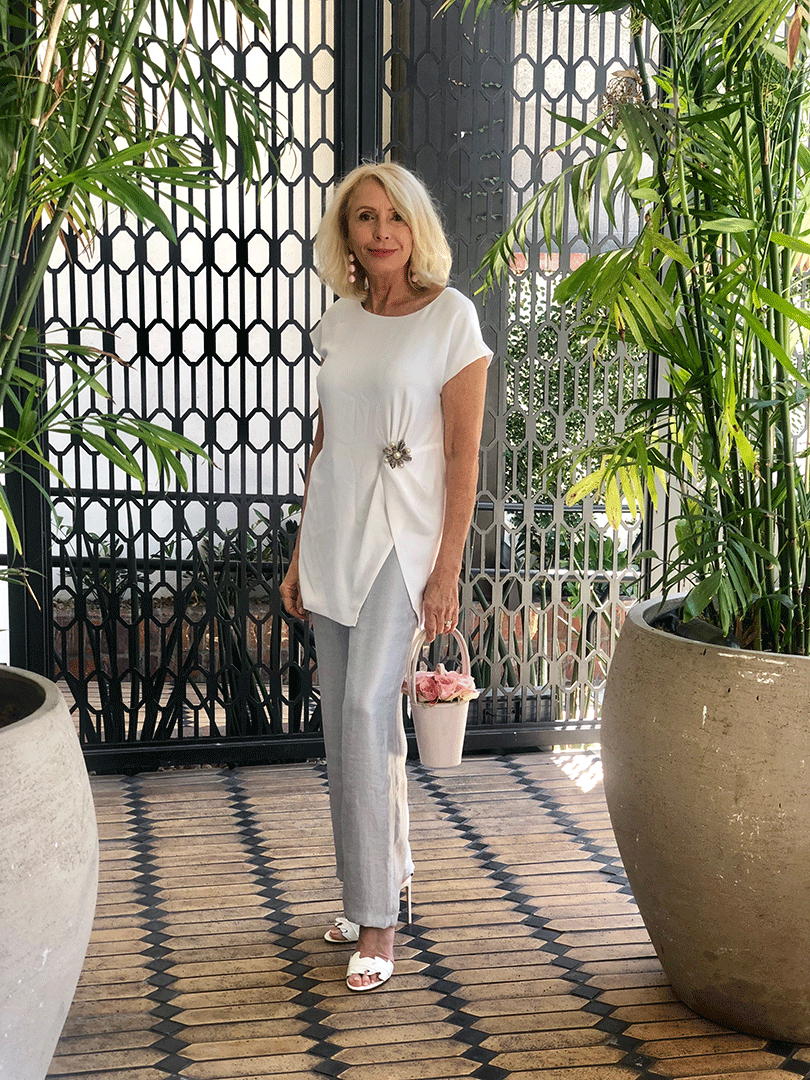 Chico's X 2! It doesn't have to cost a fortune to be chic. Pants and top are from Chicos and I added a vintage broach from my collection. 
I love the chic simplicity of the twist front tunic. we linked the top here and it happens to be on sale just in time for the summer wedding season! 
And how cool are these silver metallic trousers? They are perfect for a summer wedding and you can pull them out again for future holiday parties. PS they are on sale right now too! You can buy them here.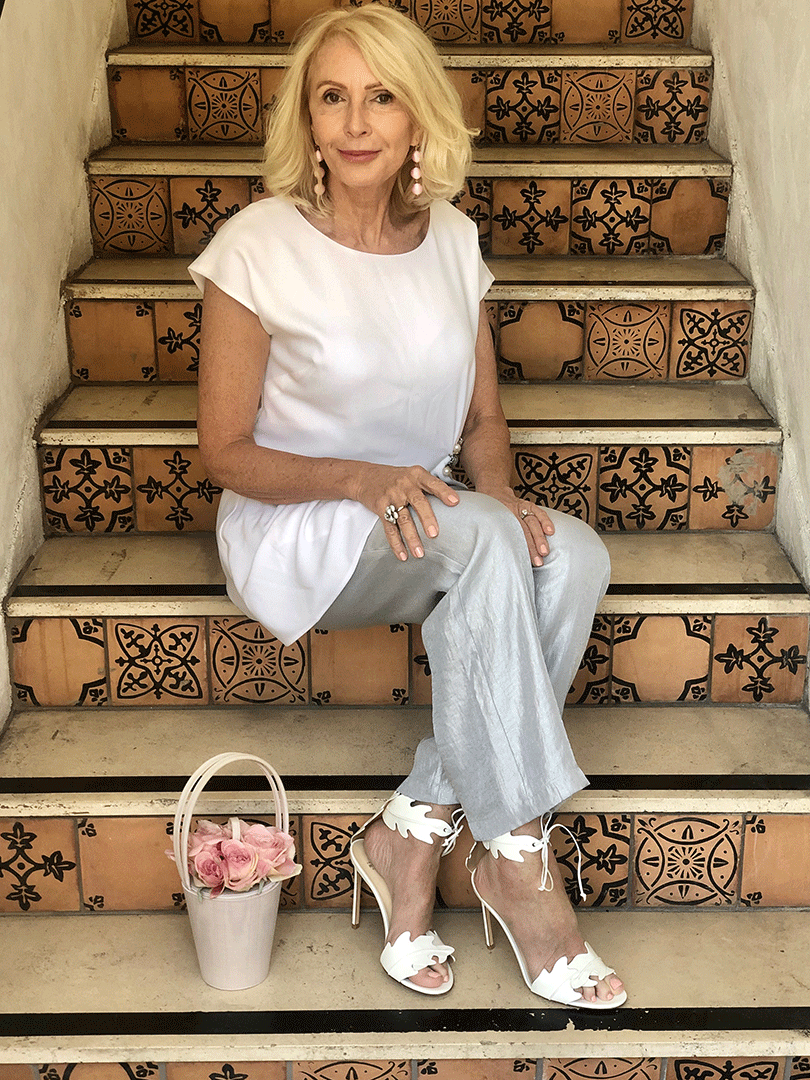 Again Great shoes by Francesco Russo.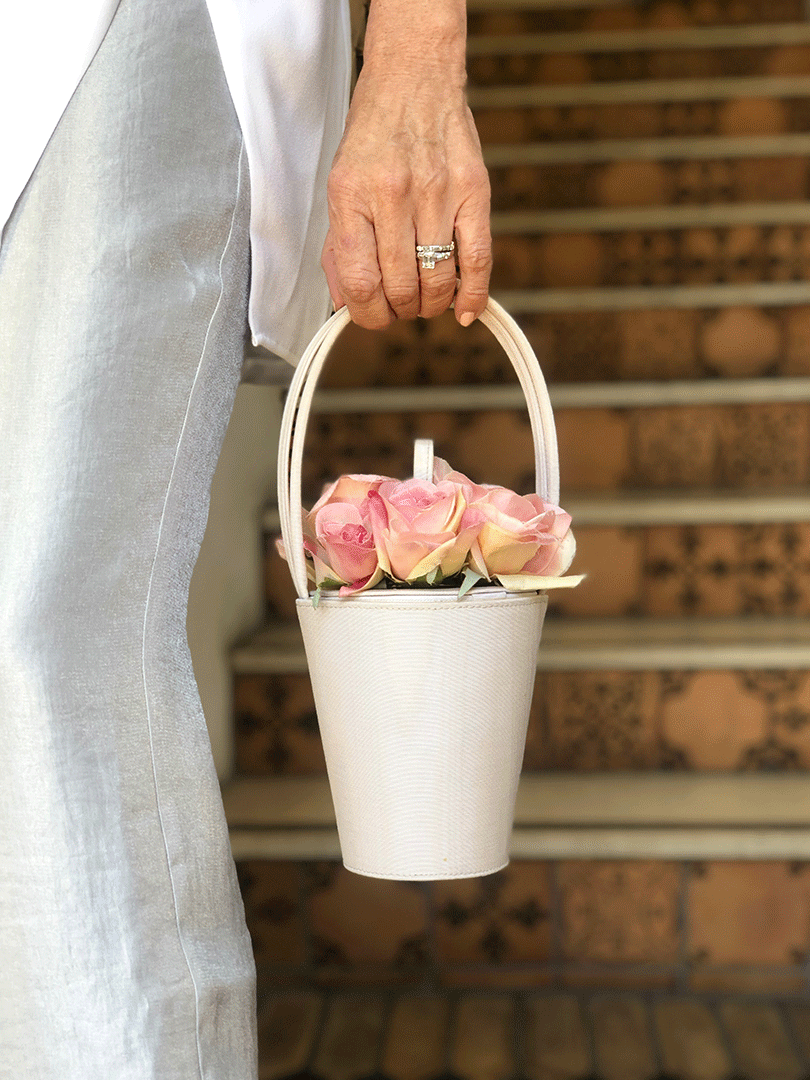 Bouquet bag by Lulu Guinness.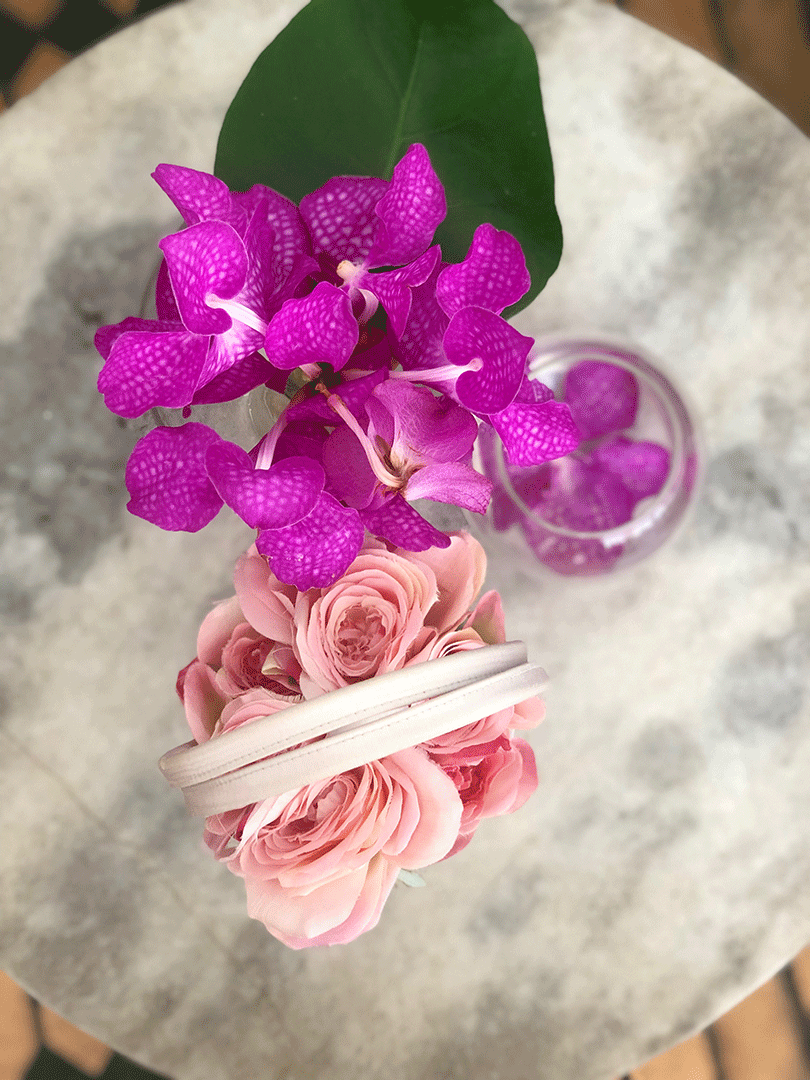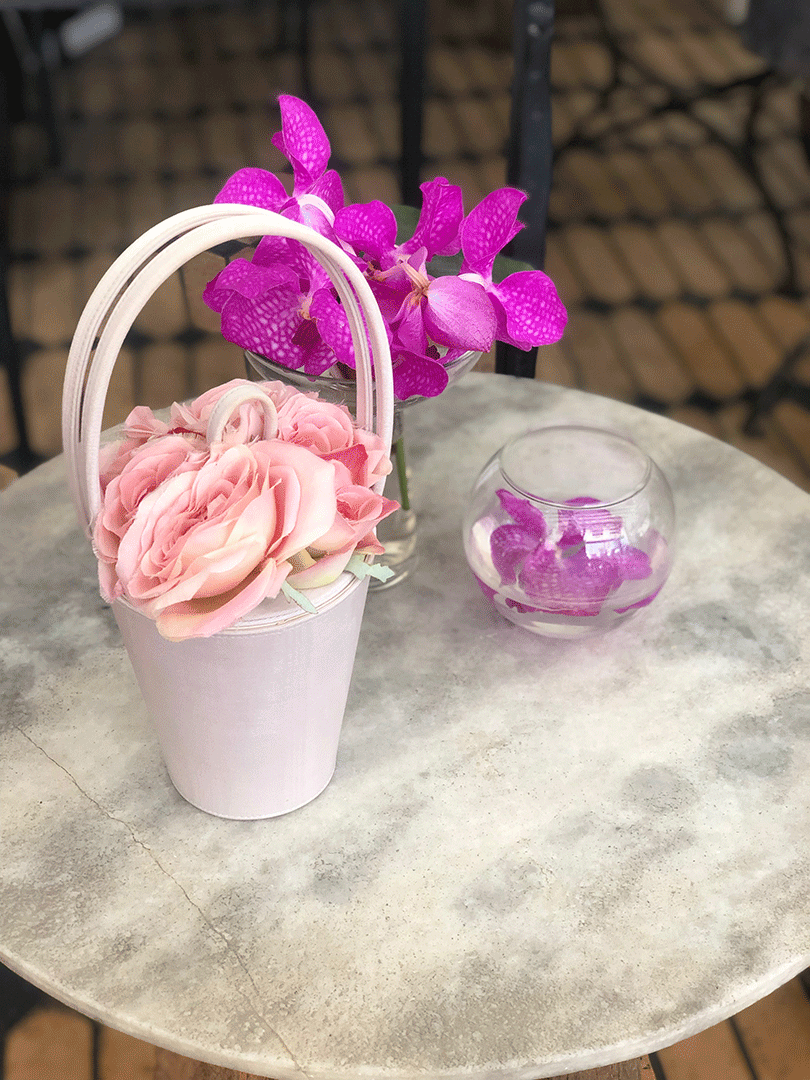 When you see a "quirky" item and you love it but have no idea what you will do with it….. grab it and be patient.  It might turn out to be the star of an outfit. 
I've been saving this Lulu Guinness bag for just this moment!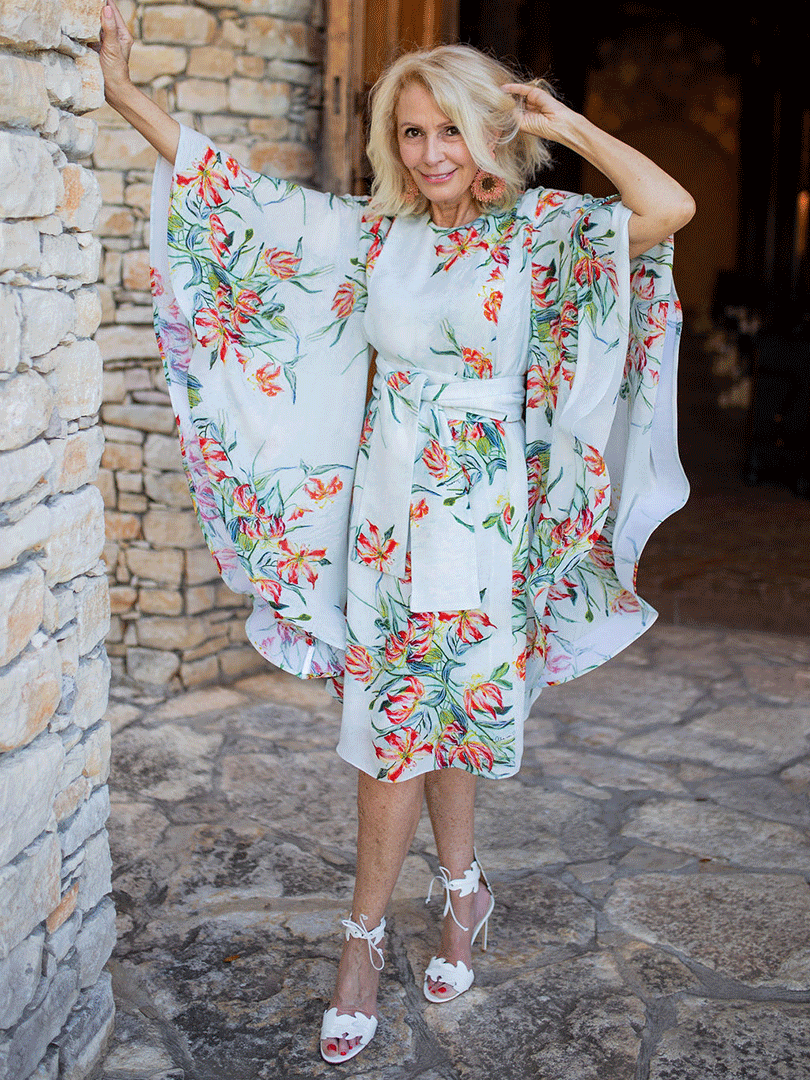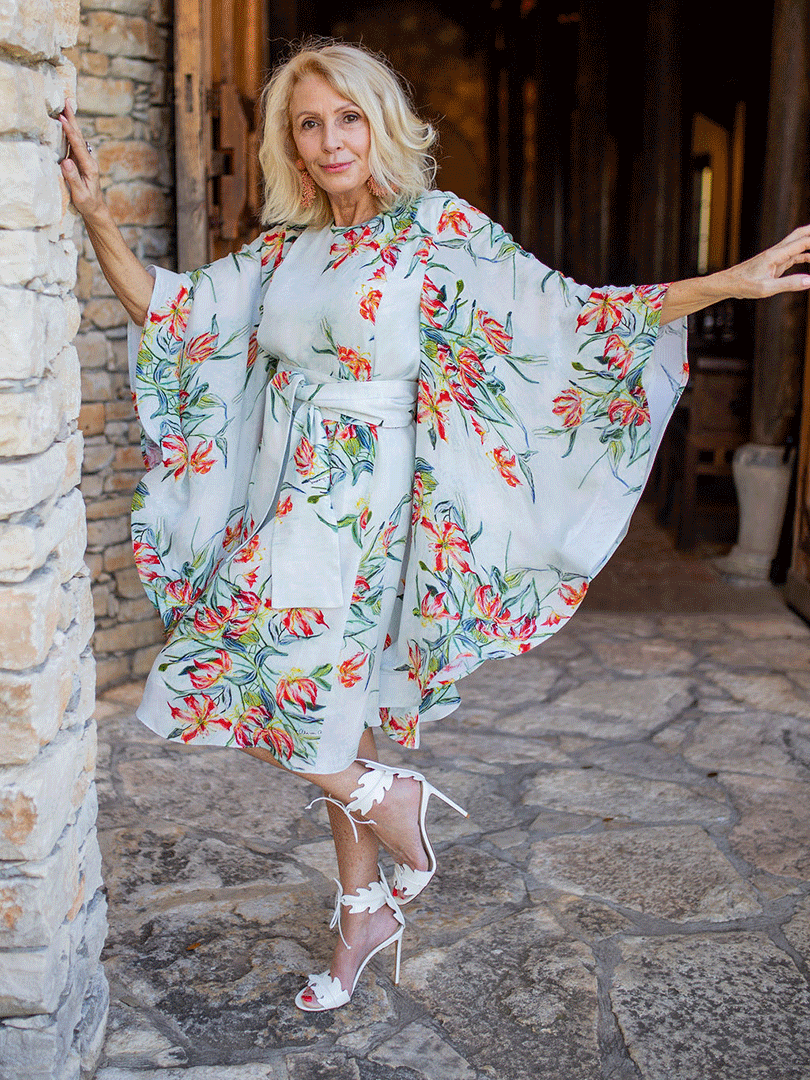 This is my go-to summer wedding dress. The Mary Short Kaftan from Ala Von Auersperg is chic and surprisingly packable for any of those tropical destinations weddings that you may be attending. 
Or you can customize your own dress by following this link.