The Galapagos Islands, A UNESCO world Heritage Site; brings Charles Darwin's Theory of Evolution to life.
This has always been on my bucket list. I have been fascinated by Darwin's work on evolution and have looked forward to walking amongst dramatic landscapes, primeval Iguanas, and Blue Footed Boobies. Amazingly, this remote site consisting of Islands and archipelagoes was formed millions of years ago by volcanic eruptions and has been relatively untouched by man.
The greater number of the animals you will see in the Galápagos Islands are found nowhere else. Think about that….. This is the one place where animals have adapted and evolved with little or no predators and which defined the therory of natural selection and evolution which Charles Darwin presented in 1859.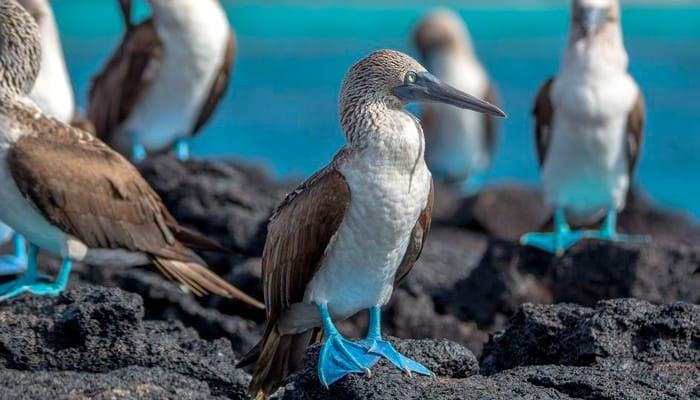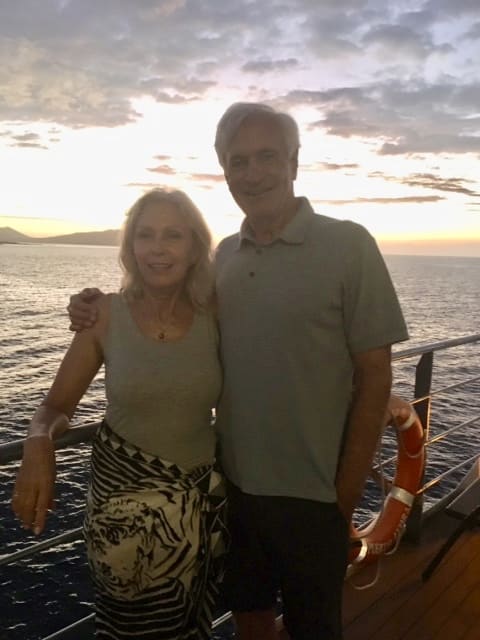 Though great conditions for exploring abound yearlong, the best times to visit the islands is from December through June. The weather ranges between the 70's and 80's and the snorkeling and hiking are great.
Landing in Quito, at an altitude of 9,350 ft, might be daunting; but we were not affected by the altitude at all. The capital of Ecuador is surrounded by snowcapped mountains just a few miles from the equator. This is where, in the 18th century a multinational expedition located at zero degrees latitude established an accurate measurement of the earths size for the first time. The city is filled with such history.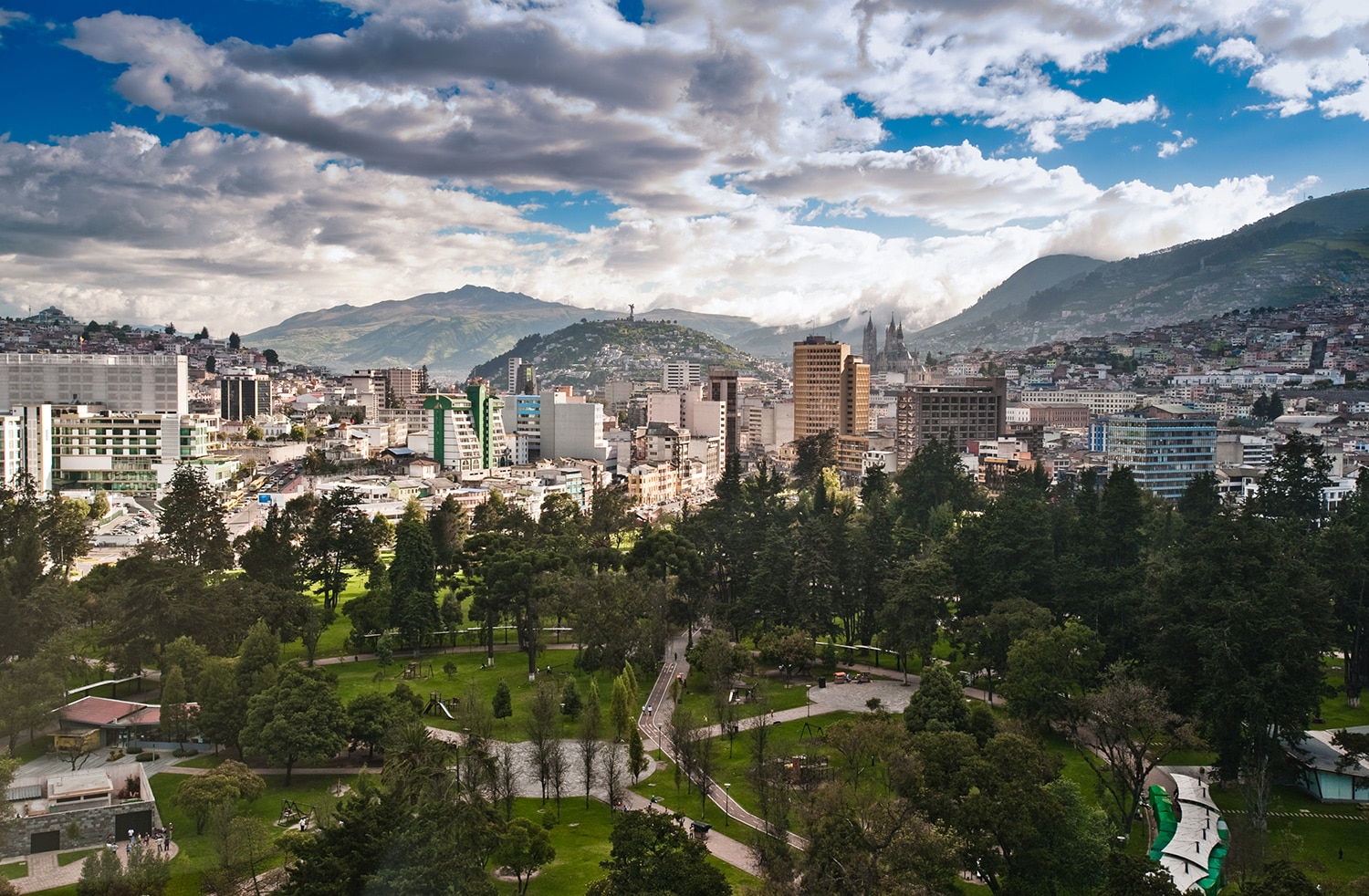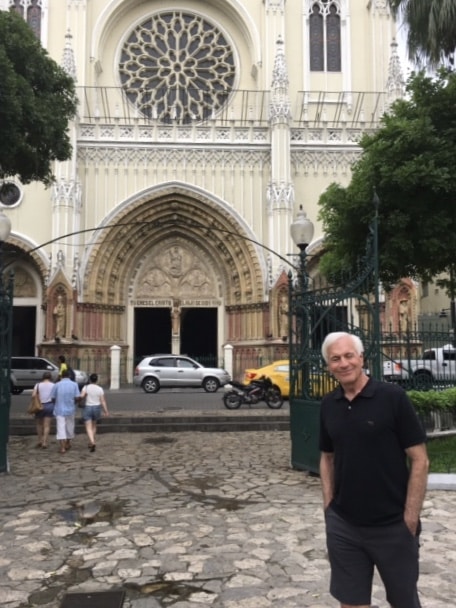 My hubby, eyes closed and all! 
The magnificent Spanish colonial architecture and Baroque style churches mixed with a lively street life makes the city a great place to explore. Stay at Casa Gangotena if you can. If not at least take yourself to dinner there.
After a six hundred mile flight off the coast you will arrive in Baltra and embark on your ship. With naturalists to guide you and evening educational speakers, I can't think of a better way to be guided through this experience.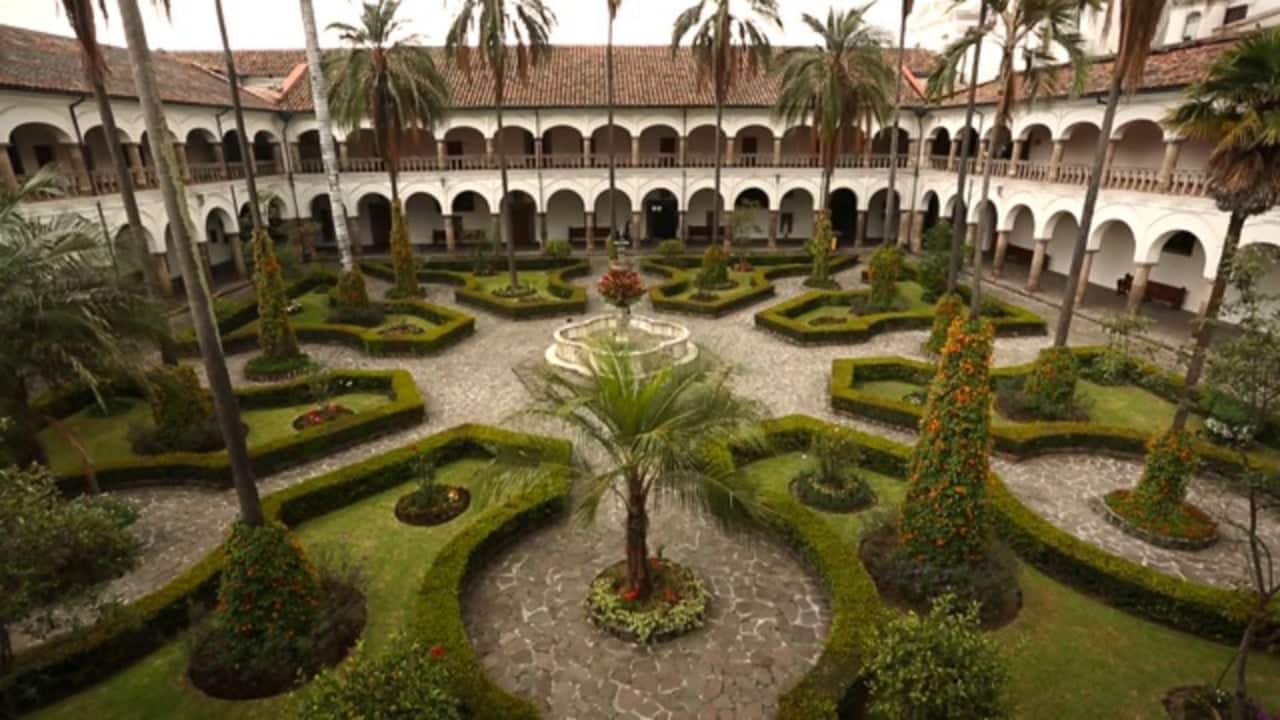 The Gardens at Hotel Casa Gangotena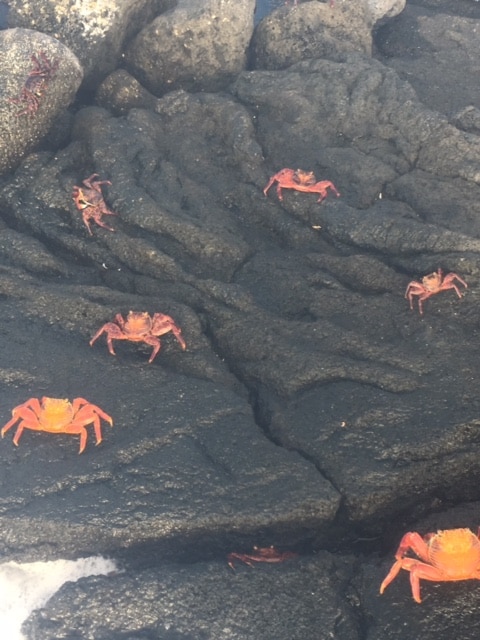 I was prepared for all the islands to be arid and desolate. Our first island Fernandina was just that. The slopes of the La Cumbre Volcano are like a lunar landscape but you are rewarded by the largest concentration of wildlife in the Galapagos. Between flightless cormorants Sea Lions , marine iguanas , pelicans and the smallest penguins on earth, the island does not disappoint.
Off of Isabella Island we came face to face with an Orca Whale. Enough said! Well there is more. Fleets of dolphins jumping by the hundreds and on land the most beautiful birds and largest land iguanas in the world .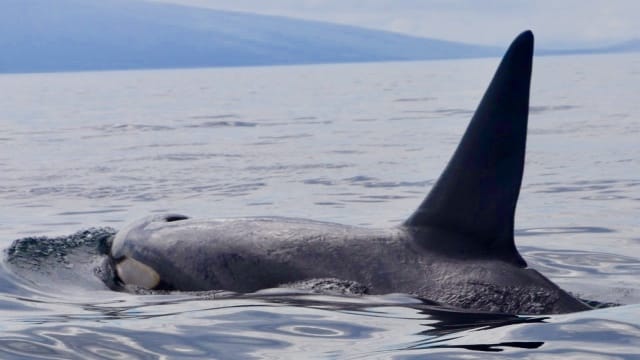 Orca Whale, Galapagos Islands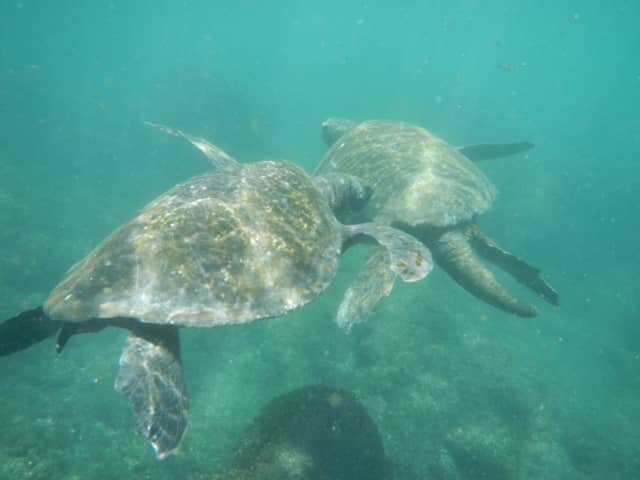 Santa Cruz is home to the Charles Darwin Research Center. Don't miss it. The Giant Tortoises can be seen at a conservatory called Primicias as well. The countryside is lush there are farms and ranches and the local food is wonderful. We visited a farm called Fortiz. . BTU I saw some nice jewelry stores in town and a few boutique hotels The beaches are pristine and you can swim amongst colorful reef fish, marine iguanas and lava gulls.
We kayaked the islands amongst mangroves with sea lions napping on limbs and playful babies swimming up curiously as we paddled by. We snorkeled above feeding turtles as the smallest penguins on earth rocket by under us. We watched the delicate finches in the trees using twigs as eating utensils and we almost tripped over the hundreds of black iguanas as they disappeared into the black lava rock by the sea. We observed the largest tortoises in the world and the smallest crabs in the ocean. We saw a lake with pink flamingos and walked by a coral reef stranded 20 feet above the waters' surface by a volcano.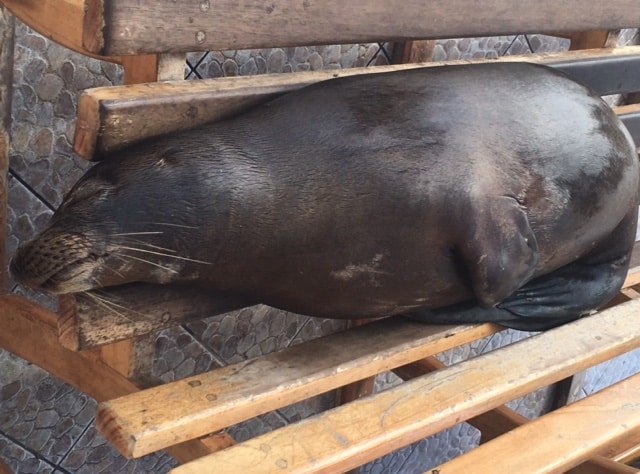 Go Now!
It was an experience I will never forget and would do again in a heartbeat. There is a reason why we protect our eco systems: the diversity, outstanding beauty and fleeting nature of it all reminds us of the
wonders
of our planet and our
responsibility to not abuse it
. Go forth and adventure!