We are in the midst of another warm summer season, so now it's more important than ever to apply sunblock every single day. So today I'm going to share with you my choices for the best sunblocks for skin over 50. The history of sunblock dates back to Ancient Greece. In fact, the Greeks were some of the first people to use natural oils and herbs to protect their skin from the sun. And over 2,000 years later, we're still using sunscreen to keep our skin healthy!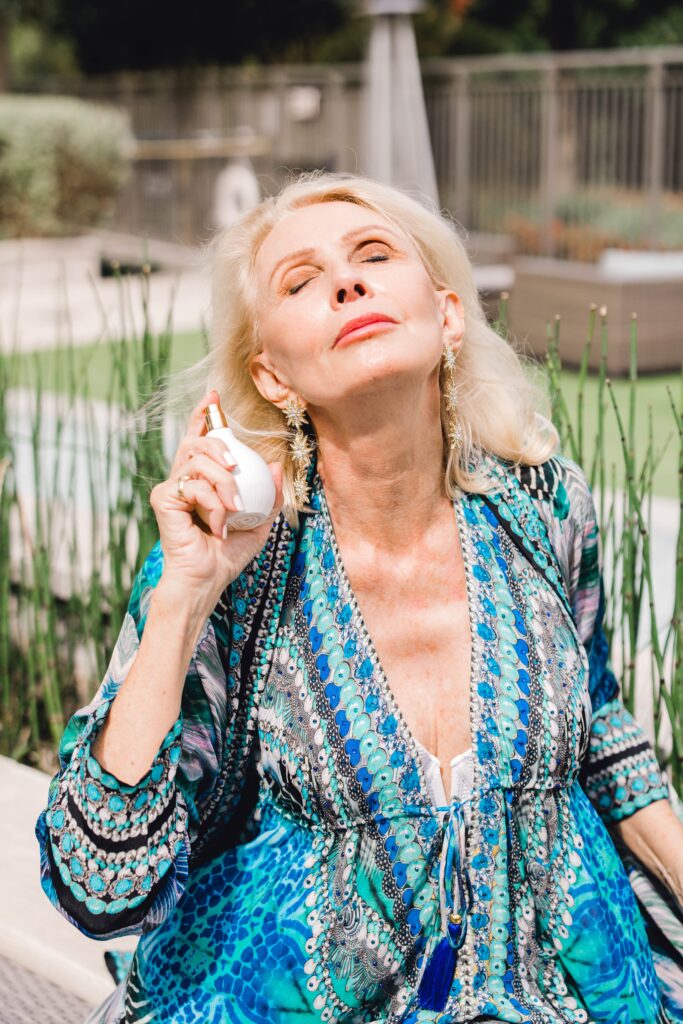 Did you know that sunblock was invented by accident?
We all know that sunscreen is critical for protecting our skin from the sun's harmful rays, but how exactly was it invented? Surprisingly, the answer isn't quite clear. Some experts say that it was originally developed by Polish scientists in the 1930s, while others claim that Australian researchers came up with the idea in the 1940s. What we do know for sure is that sunblock has come a long way since those early days. There are now plenty of different brands and varieties to choose from. So what's the best sunblock for you? Read on to find out!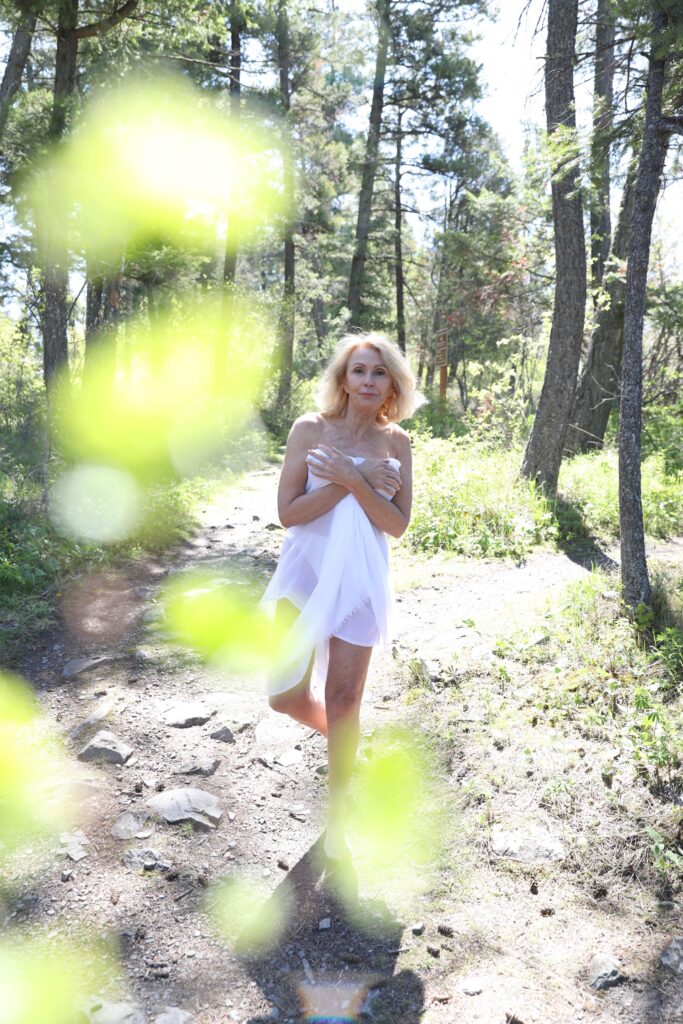 Did you know that one in five women will develop skin cancer in their lifetime? The best way to avoid this is to protect your skin from the sun's harmful UV rays. But how do you know which sunblock is right for you? Here are some tips on what to look for when choosing the best sunblock.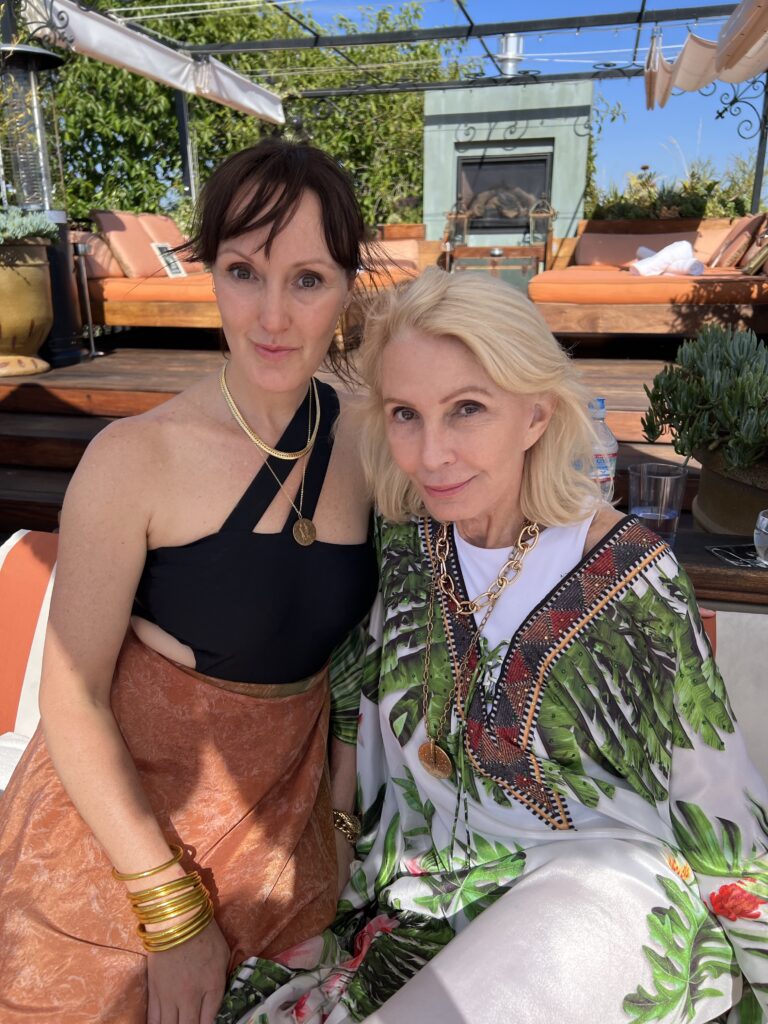 When it comes to sunblock, all skin types are not created equal. If you have mature skin, you need a sunblock that will provide both UVA and UVB protection while hydrating your skin. One of the most important things to look for on the label is "broad spectrum". This indicates that the sunscreen protects against ultraviolet A (UVA) and ultraviolet B (UVB). Plus it's also important to look for the SPF rating, which indicates how well it protects against UVB
Sunscreen vs Sunblock
You can get your sun protection as either sunscreen or sunblock. Each one works differently to do essentially the same thing.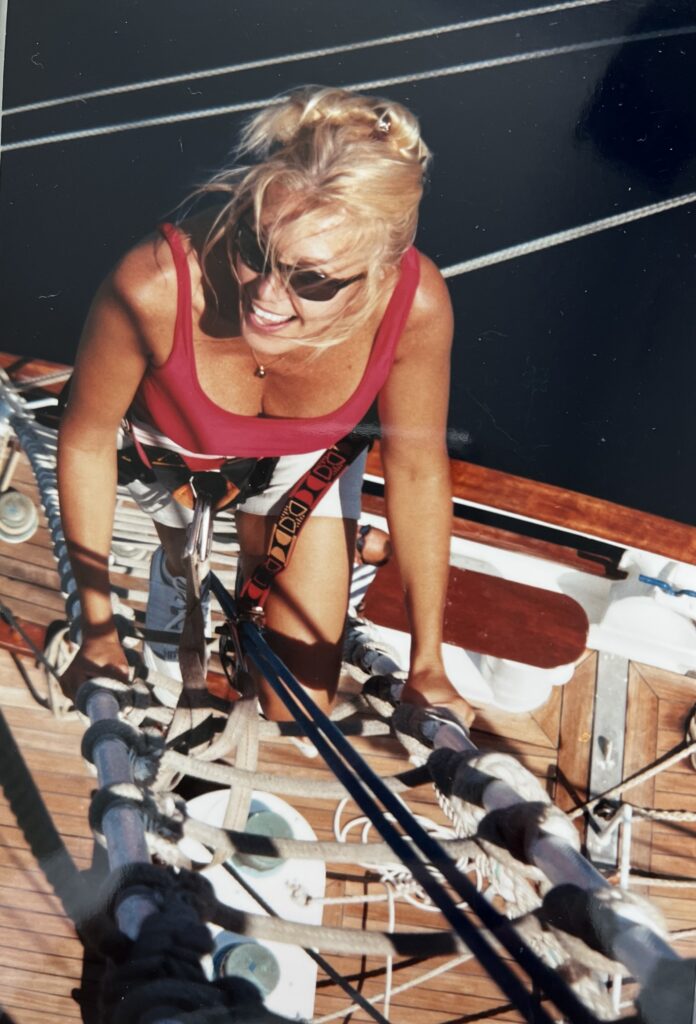 Mineral sunblock sits on the skin and reflects light away. Only two types of physical sunblocks have been FDA-approved—zinc oxide and titanium dioxide—and both might be good options for your skin type. A mineral sunscreen may be a good choice for you if you have sensitive skin because it tends to be more gentle and therefore less likely to cause negative skin reactions.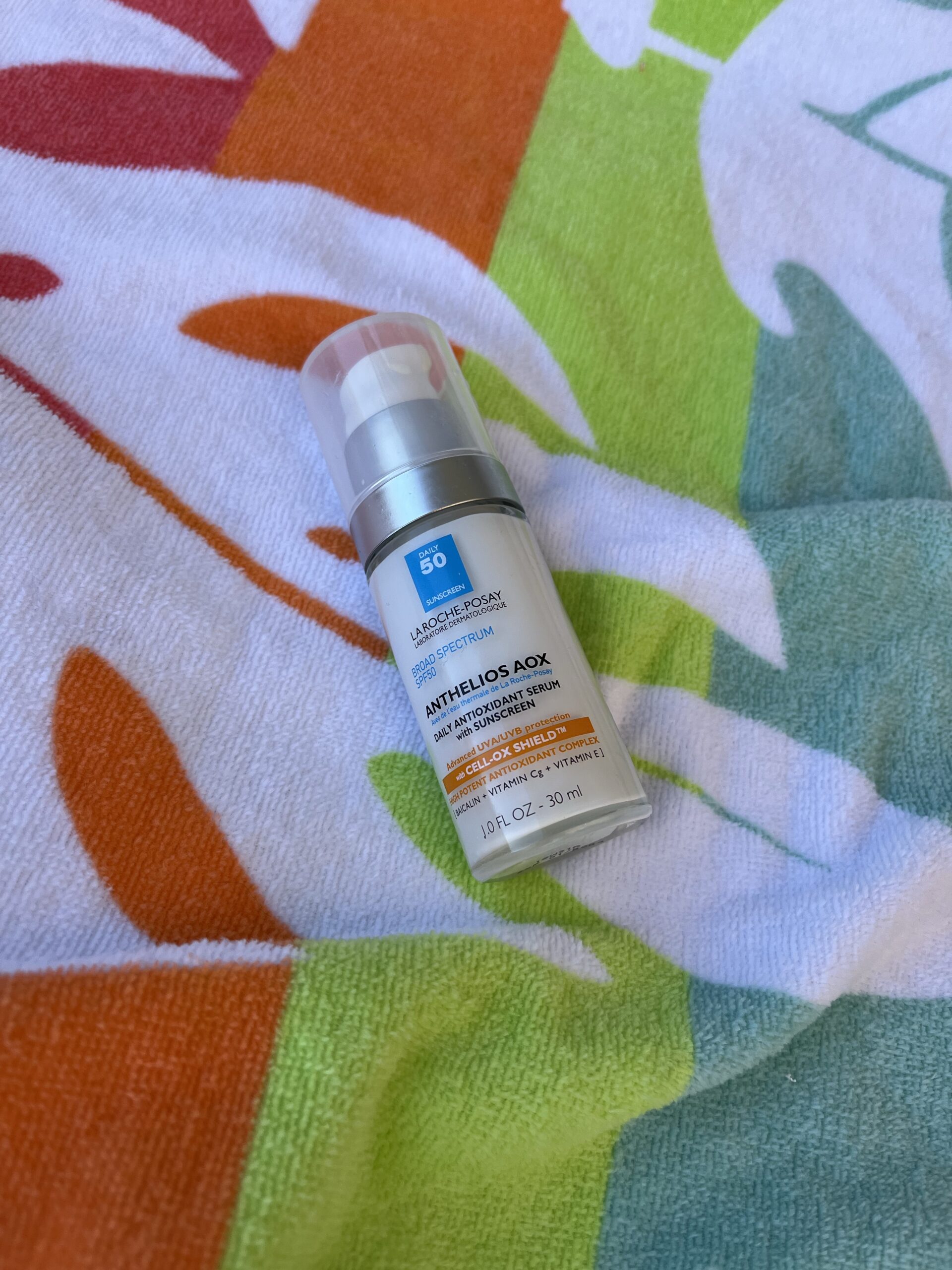 A chemical sunscreen limits sun damage by using various chemicals. They work by absorbing UV rays into the tissue, and when ultraviolet rays pass into the skin, they change the rays into a longer wavelength which is less harmful and not so damaging.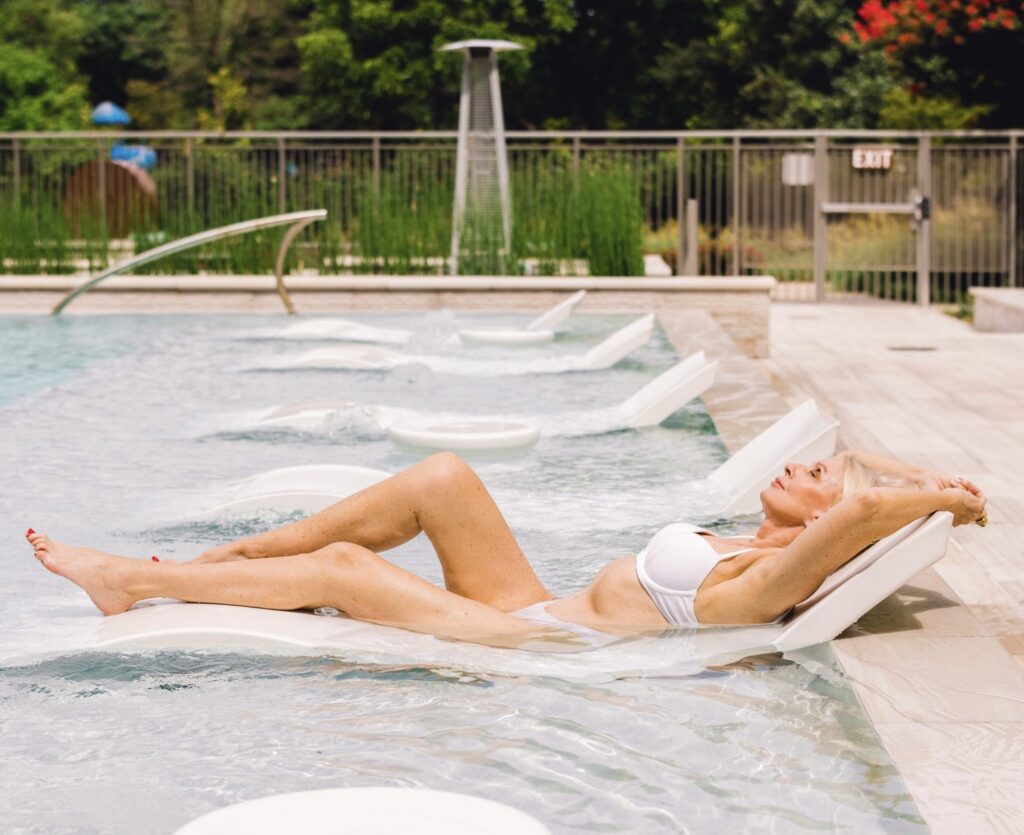 The Best Sunblocks for Your Face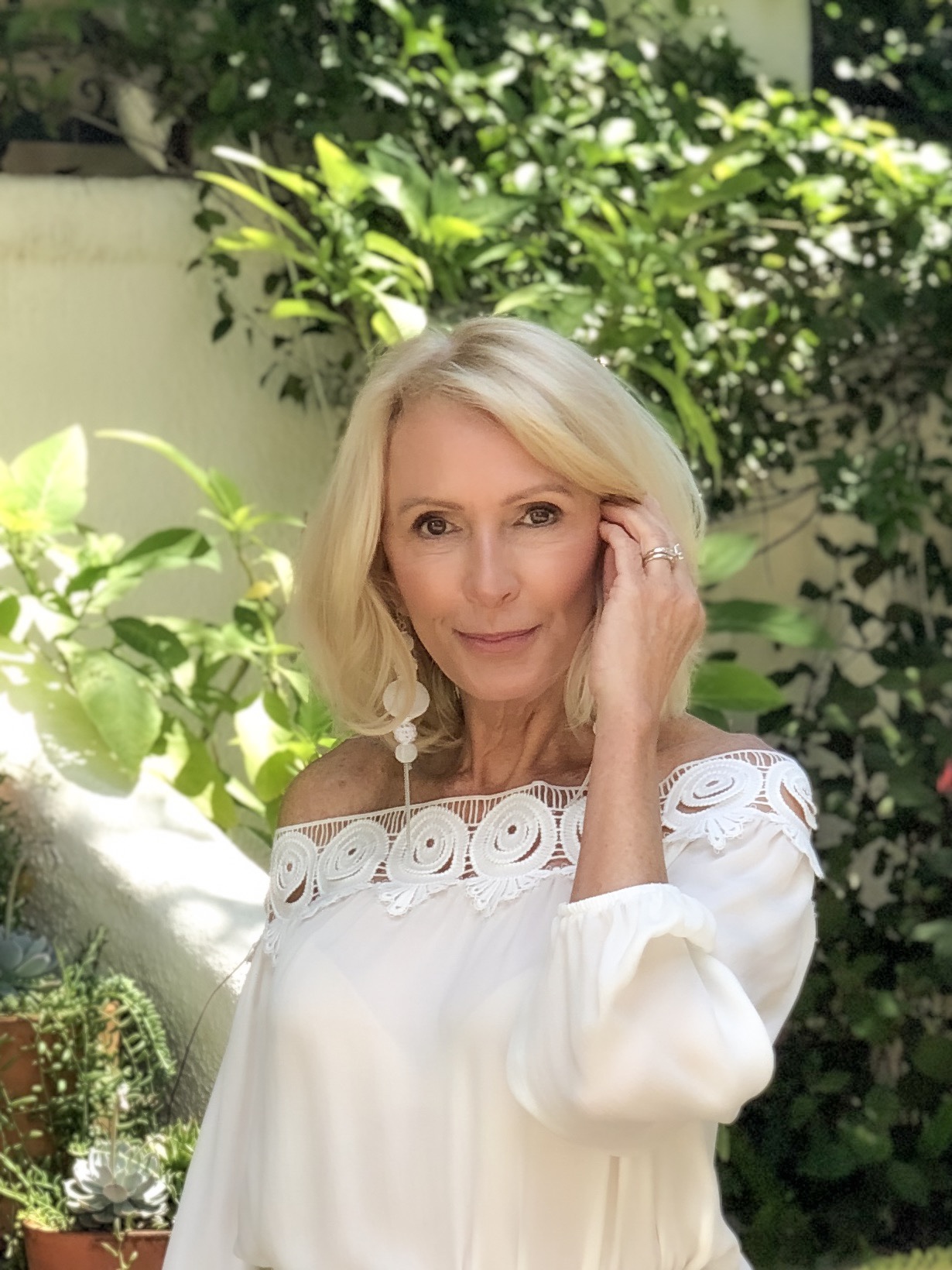 When it comes to my face, I have made very specific choices. I, of course, want the product to go on smoothly and without any residue. For that I chose
Anthelios AOX by LaRoche-Posay. I found mine at Blue Mercury or you can also purchase it online at The Skin Store. When it comes to a quick touch up I use Murad Hydration Invisiblur Perfecting Shield, I prefer a matte finish, not shiny skin.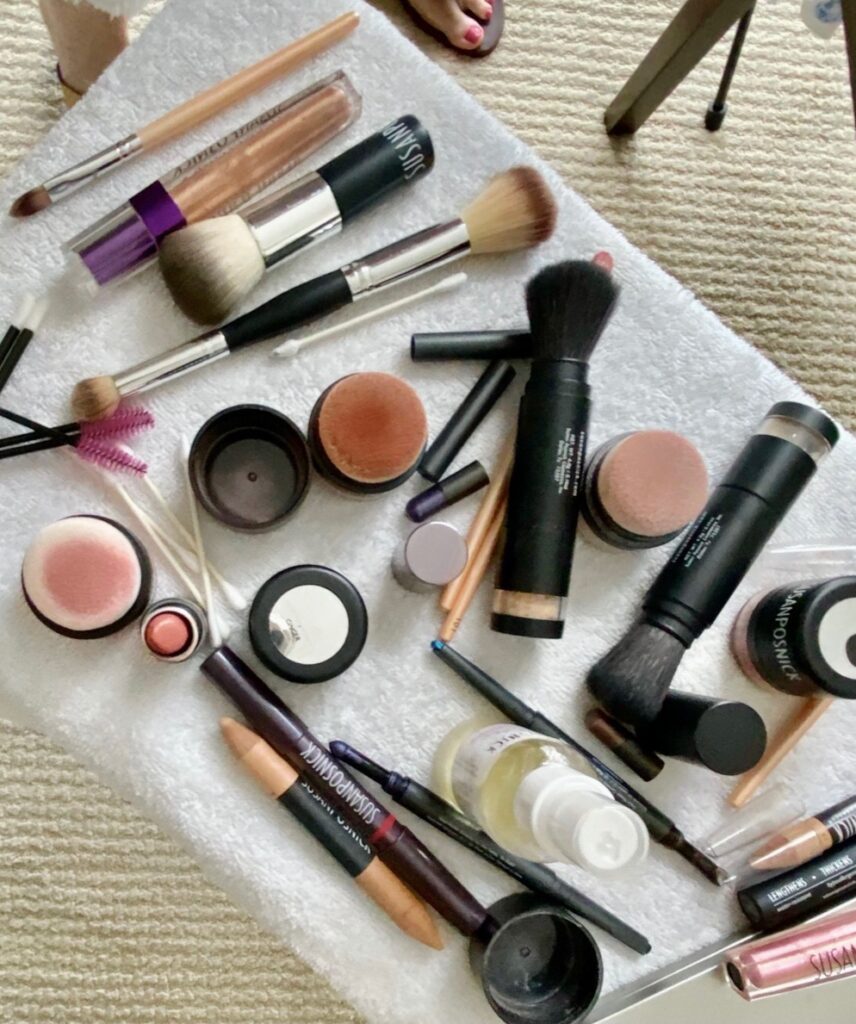 I'm always light on makeup but when I do use it, I ensure that it's also a sunblock. My favorite option is color flow by Susan Posnick Cosmetics. It's 100% vegan, gluten-free, paraben-free, silicone-free, and cruelty-free and comes in 12 flawless colors. There are many options when it comes to protecting the sensitive skin on your face, but one area that is often forgotten about is your lips. Be sure to apply a daily lip SPF that will protect and nourish your lips, and you can even get some that are tinted.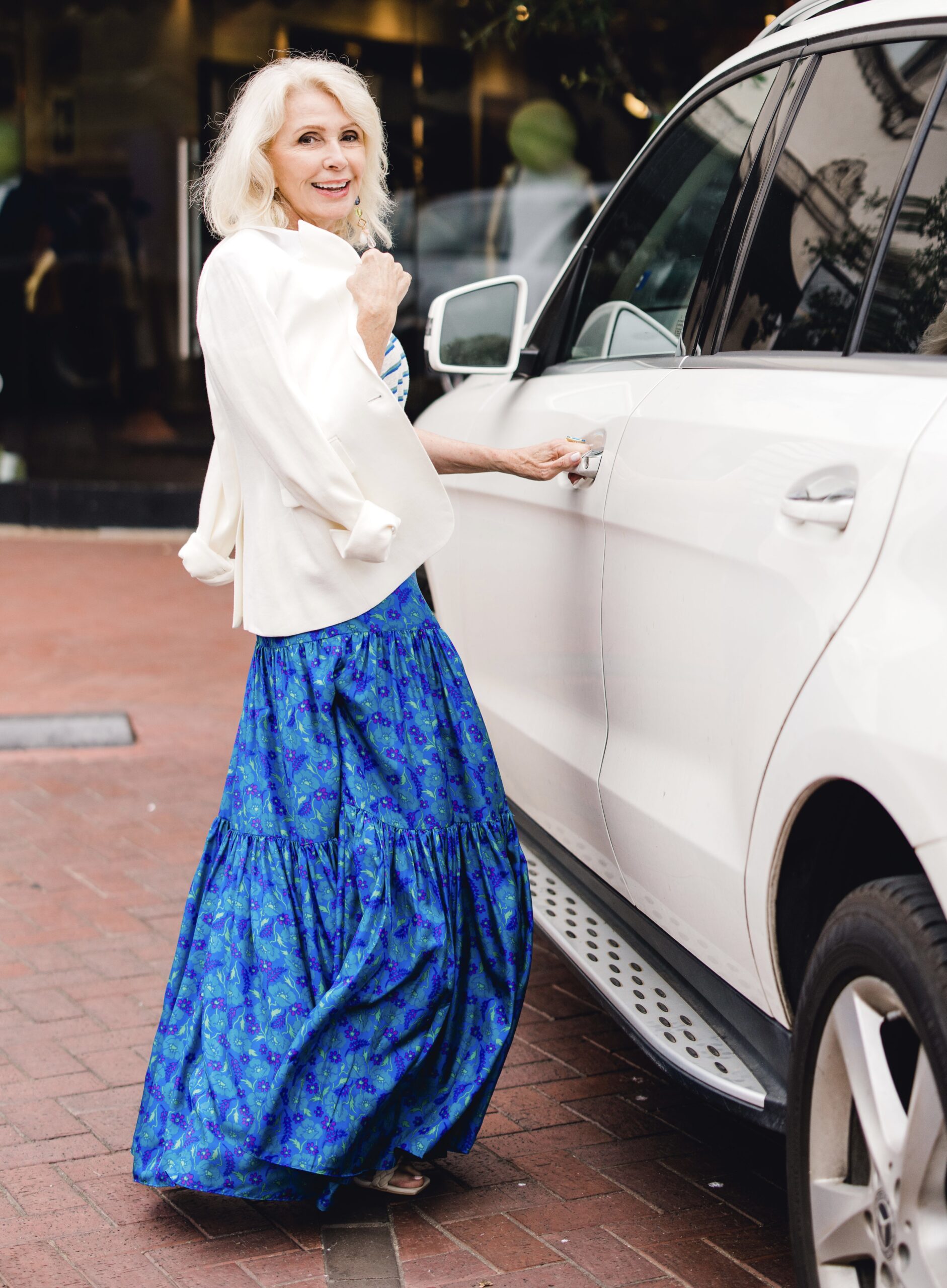 Don't forget to always keep sunblock in the car. It's practical and important to keep on hand but unfortunately can also make quite a mess. So the perfect solution to that unpleasant problem is to choose a stick instead. This one by Shiseido is my favorite, it's ocean-friendly, lightweight, and water-resistant for up to 80 minutes. Interestingly, I learned all about it during an eyebrow microblading appointment. For more information on microblading, check out my post here.
Clothing for Sun Protection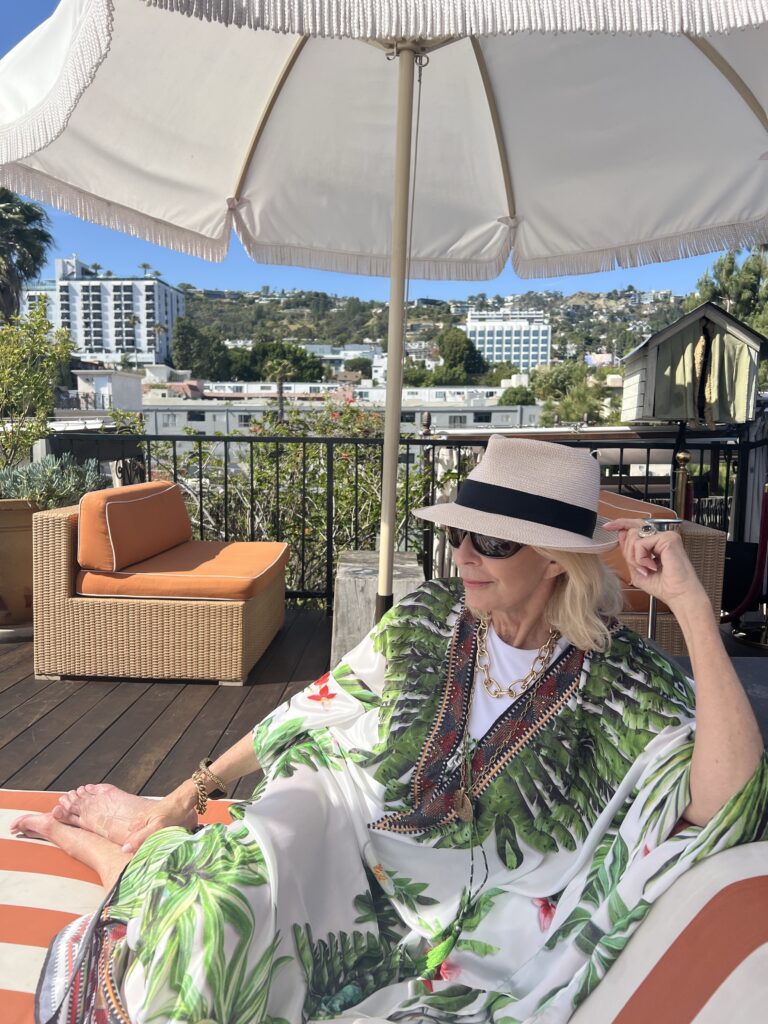 Let's not forget about another effective method of skin protection, your clothing. Let style be your guide and don a great SPF hat like this one by Eric Javits. I paired mine with my favorite Ray Ban sunglasses and finished off my safe summer look with a gorgeous Lotta Stensson design kaftan. Most clothing will provide some protection from the sun, but to be safe choose items that have an SPF rating or provide the most coverage.
Protecting your skin is extremely important, but unfortunately, it's not something that a lot of people prioritize. Be sure to keep it in mind as you go on with your day. With my tips and tricks, it will be an effortless task that you won't think twice about. Spend the extra seconds to apply your favorite sunblock and take care of your beautiful skin.