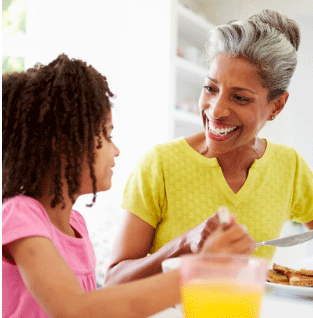 GE is seeking a big-hearted, age defying, lives-life-to-the fullist and brings-out-the-best-in-everyone kind of Grandma. A Grandma who can make us laugh and hasn't touched a cookbook in decades. A Grandma who believes in tradition but is anything but traditional. Our type of grandma understands that culture is passed on through shared moments and traditions, and won't take "no" for an answer when asking you if you're hungry. 
Our Great America grandma will be hired part-time for a 10-15 hour per month gig, sharing the secrets of great recipes… of food, fun and family.
$50,000 salary 
Will receive 5 brand new, top of the line GE Appliances kitchen products
SOUND LIKE YOU OR A GRANDMA YOU KNOW?
Send us a video showing why YOU are the Great American Grandma! No resume needed. We want to learn more about you. Include your grandkids (or not) . Friends and family can also submit applications on grandma's behalf. Send us an interview of your squeezable, lovable, witty, cantankerous, fashionable, camera-loving, foodie, edgy matriarch.
Duration: Engagement as a contracted employee for a 10–15 hours a month assignment from March 15, 2019 – March 15, 2020.

 

Additional opportunities possible.
Compensation: $50,000 salary, +5 brand new, top-of-the-line GE appliances kitchen products.
Additional employment opportunities for similar roles with shorter time periods may also be available at alternative composition levels.